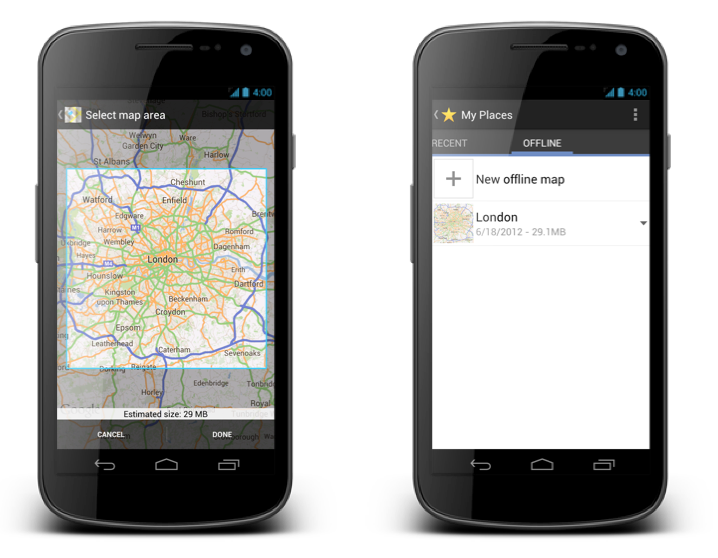 #Business #Ideas
Go offline with new Google Maps for Android!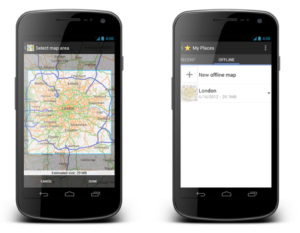 Google Maps for Android is a great App. No doubts. The only problem is… going abroad. You had to pay crazy roaming fees which often meant simply buying off-line navi. Everything changed couple of weeks ago when Google released the latest version of maps for Android. Now you can simply select and save a region of a map from more than 150 countries for use offline. Whether travelling internationally, carrying a WiFi-only device, heading underground on the subway or restricting your mobile data usage,  you can still use Google Maps.
How it works?
You simply find the area that you want on save on the map, then select "Make available offline" from the menu. Below the map, you'll see estimated file size. You confirm, download and you've got it. Simple isn't it? Now what's important GPS, Cell-ID and WiFi positioning will still be working offline. I've checked it. It works. Test it yourself. Good job Google team! I'm wondering… will be available on iPhone???
There is only one annoying thing about it – the videos below!!!!!!
source: Google LatLong Blog,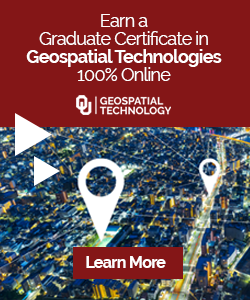 The community is supported by:

#Business
Next article

#Business #Ideas #Science
Image2Geographic-Coordinate: A new Location Referencing System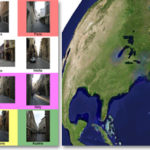 This reminds me of  one of my Reference System's classes in the Institute for Geoinformatics Muenster, Germany, when the professor asked to mention different ways to reference a location. And guys were mentioning: lat-long, place name, IP address, Wifi triangulation, RFID triangulation, Bluetooth  and so on.
Wao!, If I knew, I could have stunned the class with this new referencing system called IM2GPS.
This is really a cool development; some smart researchers have come up with an algorithm to estimate the geographic coordinates of a photo/image using purely data-driven scene matching approach.
According to the research, we have over 6 million geo-tagged photos on the internet (for example on flickr), by running a computer image matching process on a photo over the 6 million geo-tagged photos on the net, the likelihood of getting a similar photo already geo-tagged on the internet is high. Hence the geographic coordinate of the photo in question can easily be abstracted from the geo-tagged match.
They also noted that the  "geolocation estimates can provide the basis for numerous other image understanding tasks such as population density estimation, land cover estimation or urban/rural classification" and that sounds interesting.
Interested in getting the details of the research get this Paper and enjoy!  For more info, enjoy the GoogleTechTalk video below..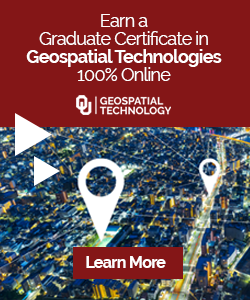 Read on