#Business #Ideas
Foursquare + London 2012 Olympic Games = ???
Foursquare is trying to show the world that it's evolving. I've been recently writing about several new features for users and for businesses. Finally 4SQ is trying to get so attention in Europe where their marketing activities were pretty weak but they are about to change it. Foursquare is running a huge campaign during London 2012 Olymic Games. Why huge?
Come on Foursquare is all you can do?
The target group are almost all stakeholders of Olympic games are supposed to be: regular users, athletes, organizers. 4SQ is trying to advertise their official Olympic page but to be honest I think it sucks and I would expect something more from them. There is some cool stuff about it for example historical facts about the Olympics but this would it. Nothing else that could be considered to be cool about it at least for now.
Now, what about users: 4SQ says that when users 'check-in' to any one of the Olympics venues listed on Foursquare or any other sporting venue twice or more, they will be able to 'unlock' a specially created Olympics badge and the chance to win a ticket to the games. In order to do it users  also have to follow the IOC on Foursquare. And now great news: there is ONE ticket for  London 2012 Olympic Games available to users. Come on Foursquare??? Is it all you have???
And finally they are advertising it as bringing value to athletes and tourists, who are not familiar the city. Dear Foursquare both athletes and tourists are mostly foreigners which means that they majority of them cannot afford to use 3G with roaming…
The final result
I like Foursquare a lot. It was fun to be early adopter of check-ins, now it's fun use it as a discovery tool but this campaign looks like they would prepare it one night before. Foursquare I know you can do better!!! I still believe in you!!!
sourse: Mashable, Foursquare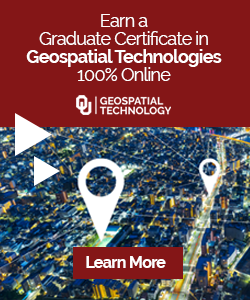 The community is supported by:

Next article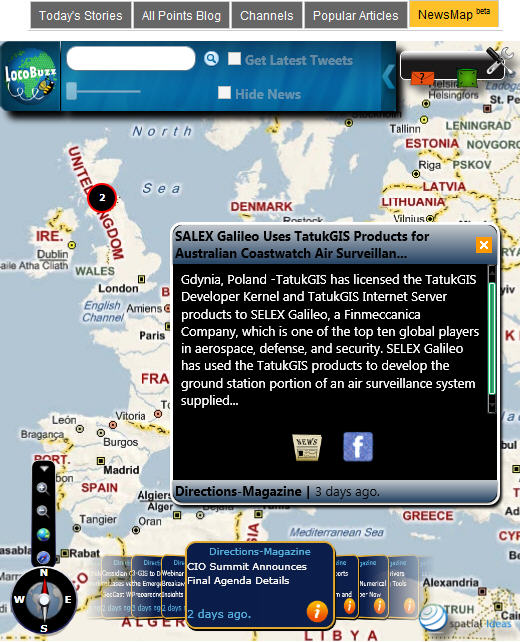 #Ideas
News Mapping: Recommendable to Every Online Media Company.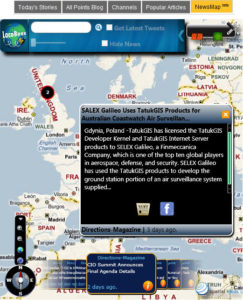 I found it interesting to share this article written some times last year by Vishal Agarwal, the president of spatial Ideas and I strongly recommend that every online media company should leverage this idea.
Directions Media already bought into the technology and I quiet agree with them that this is gonna revolutionize information sharing and analysis.Displaying on web maps, what is happening and where it is happening is not just gonna make online news interesting but makes them analytically friendly.
LocoBuzz, an application developed by Spatial Ideas can be easily leveraged just as  Direction Media is doing right now to get these stuffs done. LocoBuzz is a solution that can help you connect Buzzes (Social Media News) to their location on Map.
The President of Spatial Ideas Vishal Agarwal Explains:
"Information Mapping Explained
The Internet can be the best source for information, creating a port for accessing reliable news very simply. Spatial Ideas has created an application which makes reading news on the Web more informative and enjoyable by accessing news feeds and geocoding them to display a map. The objective is to display the news on a map at the correct location, which itself provides context and valuable insight into what's happening and where it is happening.
The product further enhances the news coverage by integrating the social networking "buzz" related to the news and displaying that information on the map, as well. This makes the news even more interesting by categorizing the information and including feedback about the events.
The product further allows people to participate in the social buzz from within the application and customize the information by overlaying feeds from their social networks. That's what we call information mapping!
This, coupled with powerful analytics and targeted messaging abilities, makes LocoBuzz a unique solution.
"For Directions Media, this is the kind of innovation that our readers have come to expect from us as an online media company and a trusted news source for the geospatial technology sector," said Joe Francica, Directions Media's editor in chief and vice publisher. "Formal press releases issued by companies and informal sources from crowdsourced data will be offered on NewsMap, which can be quickly viewed and searched."
Product Overview
With a name like LocoBuzz, you'd expect more than just a good marketing tool. And you'd be correct. It can also be an effective, insightful marketing weapon.
Use cases for LocoBuzz:
* Monitor public opinion
* Analyze impact of marketing campaigns
* Identify potential clients
* Send targeted messages
* Understand relationships (such as finance + social trends or news + sales)
* Determine trends
location based advertising
one to one target marketing
By identifying keywords in information feeds, this new framework makes the news searchable based on those keywords.
With the Spatial Ideas filtering, the framework has the ability to go back in time and display historical news related to the same keyword, enabling Spatial Ideas to create a constantly growing database of news updates from all over the world.
This framework can overlay relevant new technologies, such as "tweets" and RSS feeds on the news or keyword, making it more interesting and fun. It can integrate data not only from the registered news feeds but also from individuals and organizations all over the world, accumulating individual thoughts and reactions to specific news or related events. When the framework is integrated with other technologies such as Facebook, it can track and report which news items or keywords are being read and shared. This framework has the ability to profile users based on their interests.
This kind of information is valuable to news agencies, event organizers, celebrity and sports managers, advertisers, marketers, industry experts, governments and various other organizations and individuals, providing real-time feedback from the users of social media.
The new framework will also allow users the ability to share news feeds between them. This provides an excellent mechanism for colleagues and friends to share information using such platforms such as Facebook or LinkedIn.
Corporate Solution
Provided to corporations as a branded, licensed version, the enterprise application will be customized to fit the requirements of the company and industry, including advanced visualization, alerts according to their industry or client base, reporting tailored to their needs including trending and interest, as well as the ability to engage in direct communication with users worldwide.
LocoBuzz can also be used to send messages to people using Twitter who are talking about your product or a similar product or service. This allows you to filter Twitter accounts based on geography and content and gives you the ability to directly engage them in communication so you can:
* Talk to your current customers directly
* Address concerns
* Curb bad sentiment
* Retain customers
* Generate credible business leads
This online application appeals to advertisers and marketers, and the fast moving consumer goods (FMCG) industry, where management of product and market inception requires close real-time monitoring. It eliminates the need for a specialized person to be in a particular location to ascertain the market intelligence on a particular product or service.
SME Solution
Examples of small to medium-sized enterprises (SMEs) that gain value from this online solution include private investment firms, researchers, real estate agencies and other industry advisors who need real-time information both locally and globally. A subscription model will be available for firms of this size.
End-User Solution
End-users and private or single individuals gain value using the application to, for example, search for reviews on a particular book or product they may be interested in purchasing. This solution will be made available to them free-of-charge via various platforms where their use will assist in the viral marketing of the product. A fair percentage of these users may desire to upgrade to the SME solution and/or corporate solution.
Technology
Spatial Ideas has used several available APIs and some proprietary code to build LocoBuzz. ArcGIS Silverlight Controls were used in conjunction with Bing Maps for the mapping user interface. This provided a very easy-to-use, intuitive user interface (UI).
LocoBuzz uses the Bing Maps API for the base layers over which vector layer information is added and is clustered for more convenient access to information from similar regions.
The entire platform is built on a Microsoft technology stack. Microsoft Silverlight is used for the entire UI.
Implementation
LocoBuzz extracts place names from the news descriptions and then geocodes them using freely available geocoders and saves the location information on the backend to use for mapping.
News items are processed and keywords extracted for each of these feeds so that an index can be built from these keywords and later used in searches.
Since each news feed is saved with location attribution, keywords and date, the LocoBuzz engine can search and display news on the map very effectively.
The LocoBuzz engine is extensible and easily allows developers to add more RSS feeds or assign different priorities for various feeds to customize the news by user preference.
The system's extended framework supports tweets, as well. In the extended version the system tracks certain tweets and processes them the same way news is processed. This allows the system to not only find relevant social chatter but also establish geographic location. This system has, then, both spatial and attribute query support for news and tweets, giving it extensive information reach."
Source: Directions Media.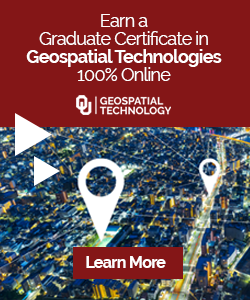 Read on