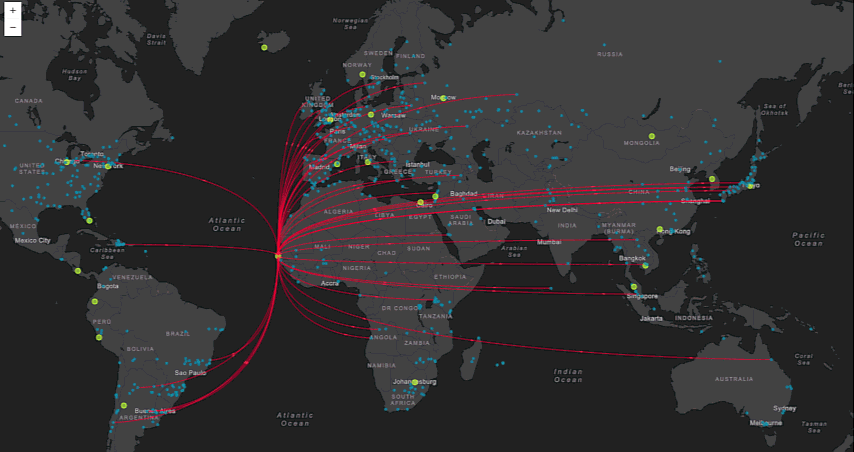 #GeoDev
Flow mapping finally available in ArcGIS Online
If you have ever faced the challenge of visualizing a flow of things on the map, you know that it's not an easy task. There are multiple workarounds to do it but it was always a struggle. Common solutions for dynamic flow mapping include using straight lines and geodesic lines, both of which have significant visual limitations.
A new library for the ArcGIS JavaScript API called The Canvas Flowmap Layer allows you to solve this problem and map the flow of objects from an origin point to a destination point in an easy way. The solution is based on Bezier curves. The directionality of the flow can be mapped by using the info whether the curve is convex or concave but it can be also visualized as moving dots.
Let us know when you will be able to play around and it in practice.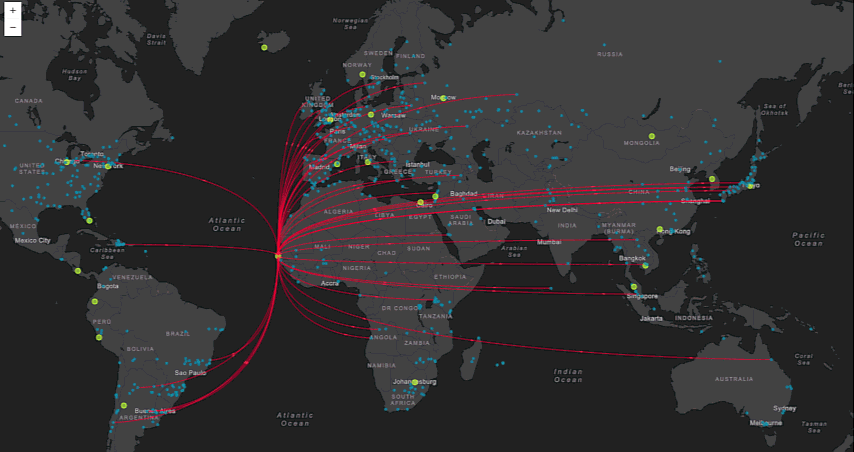 The community is supported by:

Next article
#Business #Featured #Ideas
Google expands Waze Carpooling service making the ground for its autonomous car business
After testing for a couple of months in San Francisco and Israel Google-owned Waze is expanding it's ride-sharing platform to new locations. The company is planning launches of its carpool service in several cities across the U.S. and Latin America and then potentially expanding it worldwide.
This decision is certainly setting the tech giant on a collision course with the ride-sharing industry and in particular with Uber. For the time being Waze's Carpooling service is focusing on a specific area of commuting to work and at the same time, Waze Carpool is not seeking to attract professional drivers, so the service is not trying to be aggressive towards competitors. The idea is to pair drivers with riders that have similar commuting patterns based on home and work addresses. Additionally, Waze Carpool users are limited to two rides a day. With that in mind, it is clear that it's not a cash cow type of a project but rather a way to incentivize drivers to change their attitude towards the ridesharing economy.
Commuting and sharing cars sounds a lot like the concept coming directly from self-driving transit idea. It seems that Google is preparing the ground for its autonomous car business model that will be based on the economy of sharing and it's one of a few companies in the world that can invest in materializing that vision by influencing commuting habits of people around the world without a short-term ROI in mind.
A few months ago Google launched an Autonomous driving spin off startup called Waymo. Its business model seems to be based on the sharing economy… The future might be sooner that we think.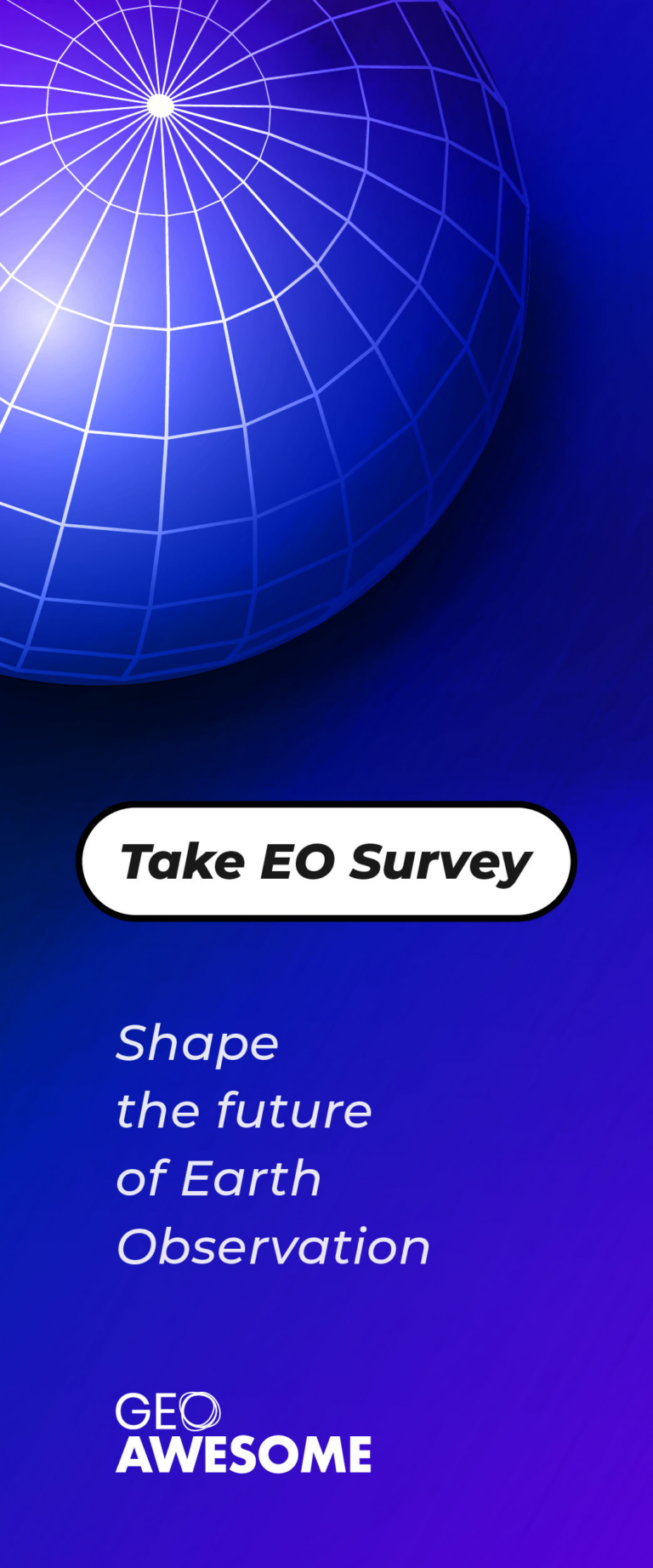 Read on