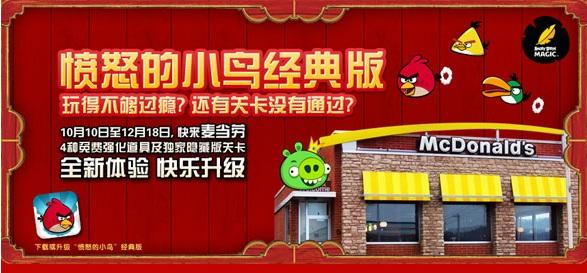 #Business #Featured #Ideas
Angry Birds & McDonald's – Location-Based Marketing Campaign in China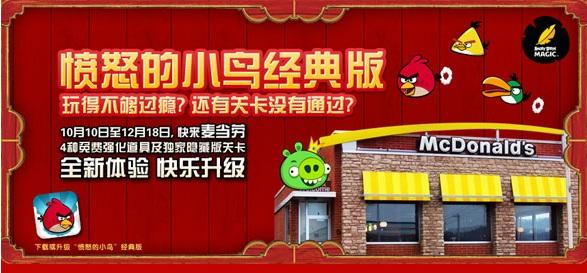 Finnish developer Rovio has partnered with McDonald's China to launch a new location-based promotional Angry Birds campaign. Gamers will be able to unlock a variety of content, such as game modes, stages and power-ups depending on which McDonald's restaurant they are visiting in China. Taking it one step further, players will also be able to vote for their favorite McDonald's branch in China, and the branch with the most popular votes will see a gigantic slingshot attached to McDonald's famous golden arches.
Paul Chen, general manager for Rovio China, said: "With this campaign, we are bridging the gap between the physical and digital worlds, with the in-game experience complementing the 1500 completely branded physical locations in a new, surprising way for our fans in China."
The campaign is a really cool example of integration of different media: TV commercial to introduce the story along with the customised game, which features in-game advertising and is available on both mobile and desktop devices. The campaign also includes in-store promotions, on-line advertising, social and outdoor media.
It's cool that finally location aspect of marketing is coming to mainstream!!!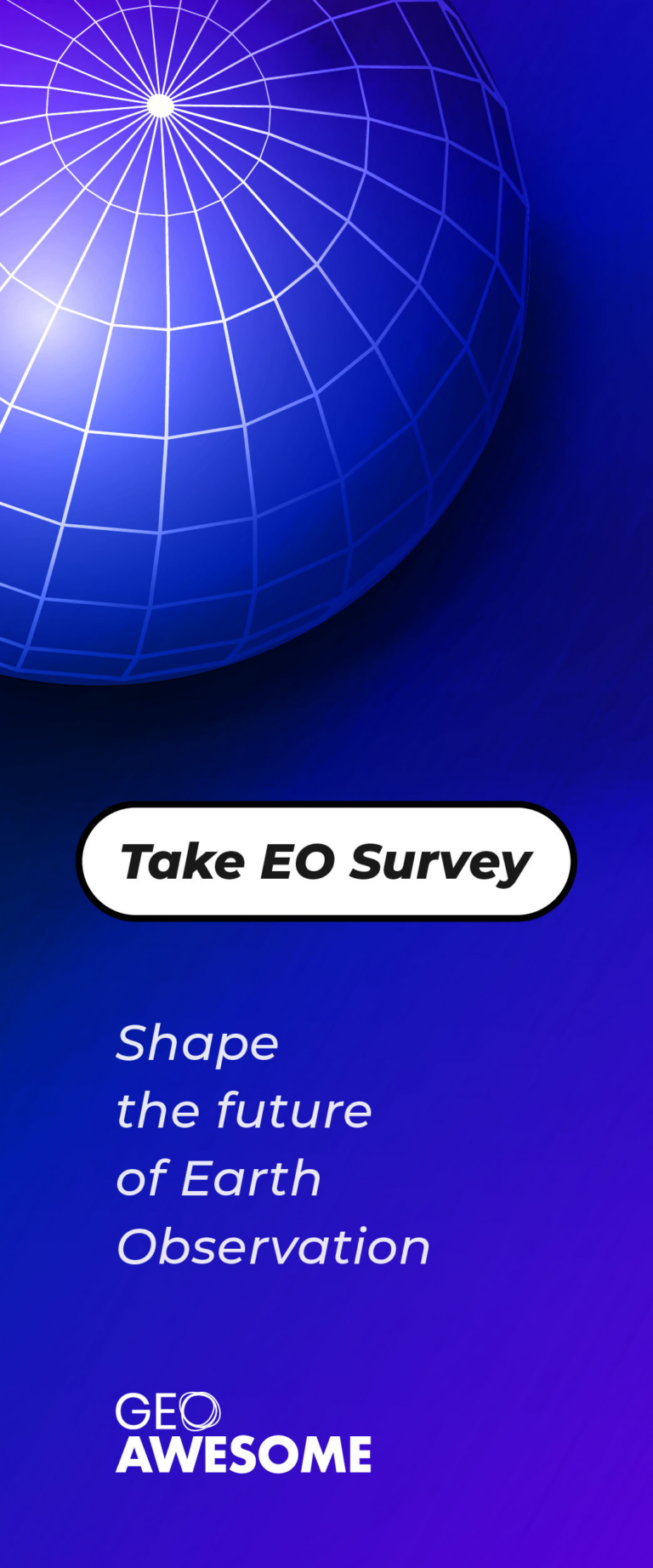 The community is supported by:

Next article
#Business #Ideas
Nokia, Google, Apple – Mapping Comparison By Nokia
One of Nokia's biggest assets are surely Location-Based Services with Navteq database (acquired for $8,1 bln in 2007). The biggest value of Nokia Maps is that you can have everything off-line – great especially to avoid European data roaming fees. So let's see how Nokia see its rivals:
To be honest it's hard to compete with Google, and it's street view, but due to mapping features I actually consider Nokia + WP option.
Ok. Now look at world wide geographic data range that three players have: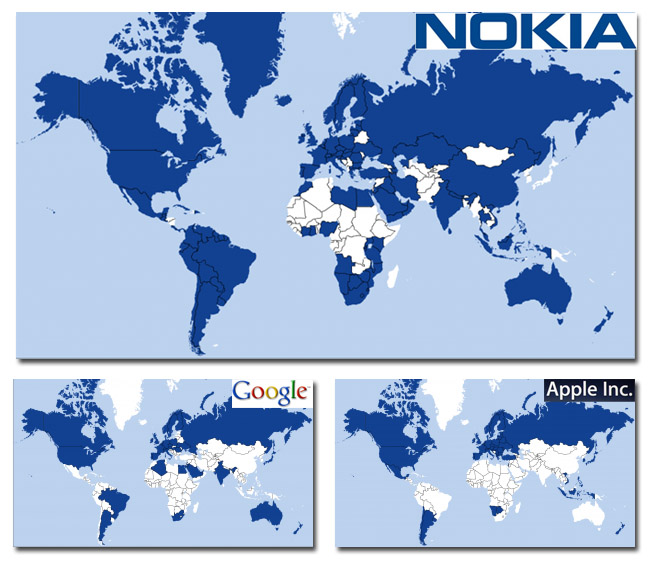 Not bad at all Nokia.
source: Nokia Conversations
Read on