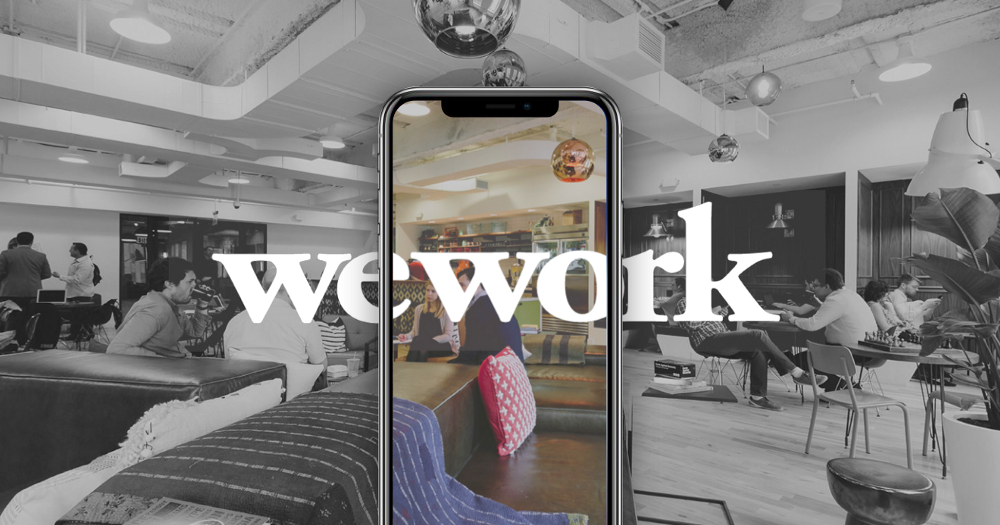 #Business #Featured
WeWork's latest acquisition uses WiFi signals to track people's movements
With more than 400,000 members at 425 locations in 100 cities around the world, WeWork has done well to attract employees and entrepreneurs to its co-working community. But how does the industry giant ensure that its co-working spaces are being utilized optimally? Are the meeting rooms being used in the right manner? Are there some places that tend to attract more people for after-work happy hours?
These are some of the riddles that WeWork hopes to solve with its latest acquisition Euclid – a spatial analytics platform that uses WiFi signals to track people's movements and identify patterns. Leveraging Euclid's technology does not even require additional hardware; any property offering WiFi can start using the platform instantly. For WeWork, the idea is to not only use Euclid's insights for its own spaces but to also help organizations world over improve their work culture and become more productive.
Shiva Rajaraman, WeWork's chief product officer, uses event planning as an example while describing the company's plans to TechCrunch. "We're moving toward a Google analytics for space and making sure rooms are used the right way. A lot of companies do happy hours on Thursdays, but they might learn that more people show up to an afternoon tea time or other type of session that changes participation. Companies can run tests in their own space," Rajaraman says.
What's interesting is that while Euclid has always maintained it only captures non-personal data and shares aggregated trends for analysis, Rajaraman does not deny that the technology can be being used to identify individual employees. That, however, is not the intent, Rajaraman insists. "If I throw a large party, I'm interested in knowing why 40 people showed up versus 100; it's not as interesting to see who individually showed up."
It should also be noted that this is not the first time WeWork is focusing on workspace optimization technologies. In December 2018, the company scooped-up Teem, a software platform that helps employees be more productive through advanced meeting tools and detailed workspace analytics. It is likely that the company would be using Euclid and Teem's offerings as a bundled tech stack.
Now, are you one of WeWork's 400,000 members? Does it concern you that the company would be tracking your movements constantly, or is the promise of your workspace becoming more productive in the future a good enough bargain for you? Let us know your views!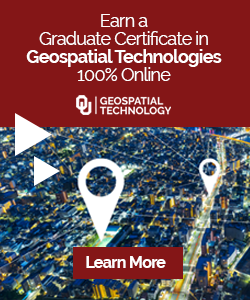 The community is supported by:

Next article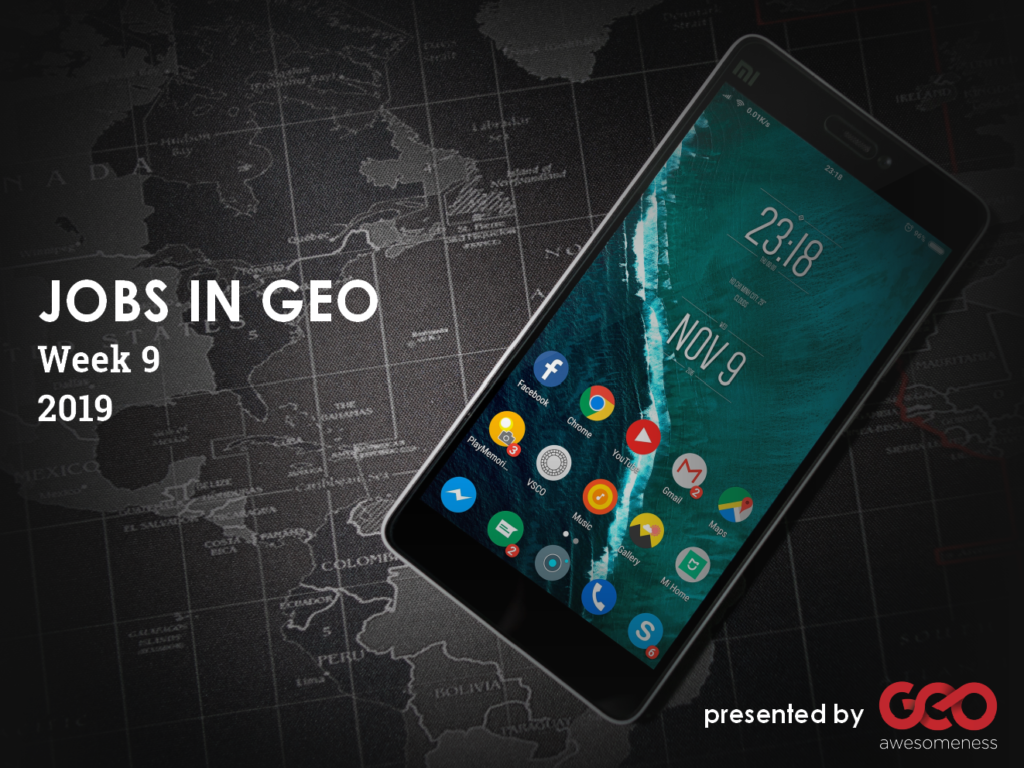 #Business #People
Jobs in Geo – Week 9
At Geoawesomeness, we're working on creating an interactive job portal for companies to submit jobs and for job-seekers to look for jobs in the geospatial industry.
For the past month or so, we've been sharing jobs on our LinkedIn and in weekly blog posts. While it certainly is not our final product, it allowed us to get some quick feedback and share some awesome jobs submitted by companies while we develop and test the job portal.
We've got 7 more awesome geospatial jobs this week and put everything else in a sortable table at the bottom. Thanks to the companies who submitted jobs with us!
Location-based Intelligence Intern at Apple

📍Santa Clara Valley (Cupertino), USA
https://jobs.apple.com/en-us/details/114320993/location-based-intelligence-intern?team=STDNT
Fullstack Developer at the Austrian Institute of Technology

📍Vienna, Austria
https://jobs.ait.ac.at/Job/103740
Geo-spatial Analyst at Salient CRGT

📍Naples, Italy
https://www.linkedin.com/jobs/view/1113031718/
Algorithms Engineer at Hivemapper

📍San Francisco, USA
https://angel.co/hivemapper/jobs/465051-algorithms-engineer
Enterprise Drone Insurance Broker at Flock Cover

📍London, UK
https://flockcover.workable.com/
Director of Data Partnerships at Unacast

📍Oslo, Norway
https://jobs.lever.co/unacast/71c981af-3736-4de4-b027-89b3c86b4cb3
Senior Interaction Designer at FATMAP
📍Berlin, Germany
https://about.fatmap.com/senior-interaction-designer
Here are the jobs we have previously posted:
If you see any positions that would be interesting for our community, you can also submit a job using the online form for us to review and include in our list!
Are there any specific things you'd like to see in our job portal? Feel free to get in touch.
Want to get your dose of Jobs in Geo directly to your inbox? Subscribe to our jobs newsletter here.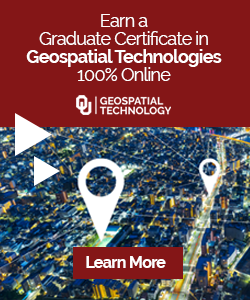 Read on