#Business #Ideas
Trace app lets you send a secret message which can be decoded only by walking
Do you remember GPS art by Michael Wallace? He biked around the city and recorded his GPS tracks in different shapes. Really cool project.
A new mobile app called The Trace developed at the University of Washington does the opposite. The app takes a digital sketch which you draw on your smartphone into a walking route. The route creates "a secret message" which you can send to a friend or loved one. The recipient has to download the app, open the message and choose how long they want to walk. The app computes a route based on your location and Google Maps street network and prepares a step-by-step directions. When a user walk along the route he will reveal the hidden shape on a map.
Additionally sender can do a couple of additional things to make the walk more attractive. He/she can include audio recordings, images or inside messages that pop up at specified locations along the route to give the recipient hints. It's a little bit like a scavenger hunt but at the end what you get is a message in a form of a shape. The app is available for both iOS and Android.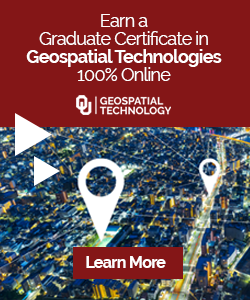 The community is supported by:

Next article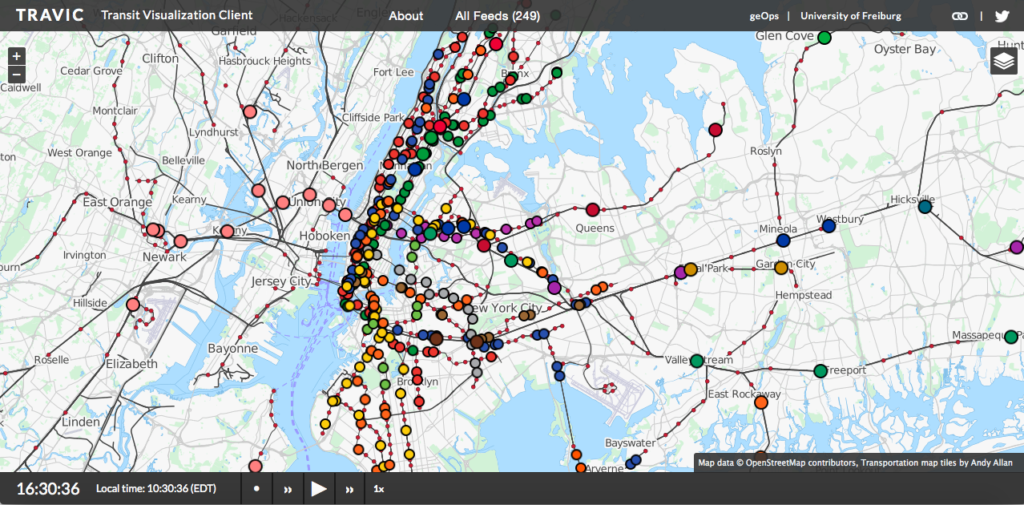 #Ideas
TRAVIC: This #GeoawesomeMap shows the world's public transportation moving in real time
The University of Freiburg together with geOps, a geospatial company have created an interactive map of the world's major mass transit systems incorporating over 200 data feeds, showing the real-time movement of public transportation i.e. buses, trains, trams, etc. TRAVIC or Transit Visualization Client is one Geoawesome project.
Its truly incredible.. all those tiny dots inching towards their destinations.. A #GeoawesomeMap indeed 🙂
Unfortunately, not all mass transmit authorities in the world have real-time data available. In such cases, the schedules are used to visualize the routes.
This tracker provides movement visualization of transit data published by transit agencies and operators from all over the world. The movements are mostly based on static schedule data. Wherever real-time data is available it is also included in the visualization. – TRAVIC

Interested in knowing more about how the map was created, geOps has a nice blog post explaining it.
Read on