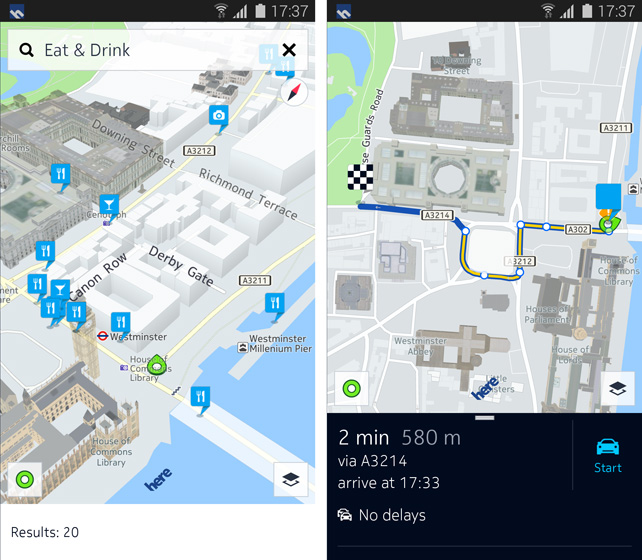 #Business #Ideas
Nokia (HERE) will offer free maps to Samsung users
Location-based apps by HERE (which is Nokia's brand for mapping products) has been associated  with Windows Phone  for a very long time. HERE tried to experiment with iOS when Apple released its own, widely criticized maps. It ended up with withdrawing the app from the AppStore as it was simply terrible and no one really used it. I still keep it on my iPhone just to remember how not to make mapping apps.
But HERE decided not to give up. Last week they released their first beta version of HERE for Android. It will be exclusively available only for Samsung Galaxy smartphones.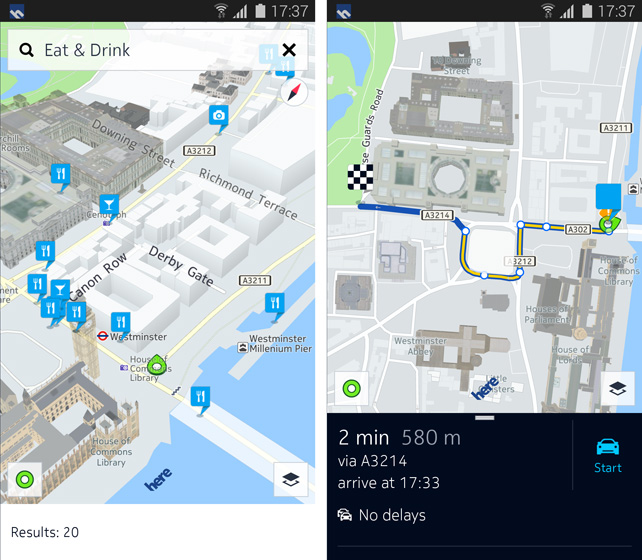 WHY WOULD YOU CHOOSE HERE OVER GOOGLE MAPS?
First of all, the design of the app is quite a thing. It makes a really impression (at least on pictures). But there is one thing… it looks exactly like Google Maps!!! Not in terms of colors, fonts and icons, which are magnificent but the functionality and menus looks too much alike Google.
Ok. But this not the reason why Samsung users will actually use the app. HERE gives option for full offline mode with saving maps of whole countries. This is something that Google cannot compete with. Although Google Maps have the option to save maps from several years  it is rather dedicated for smaller areas like a neighborhood or possibly a city.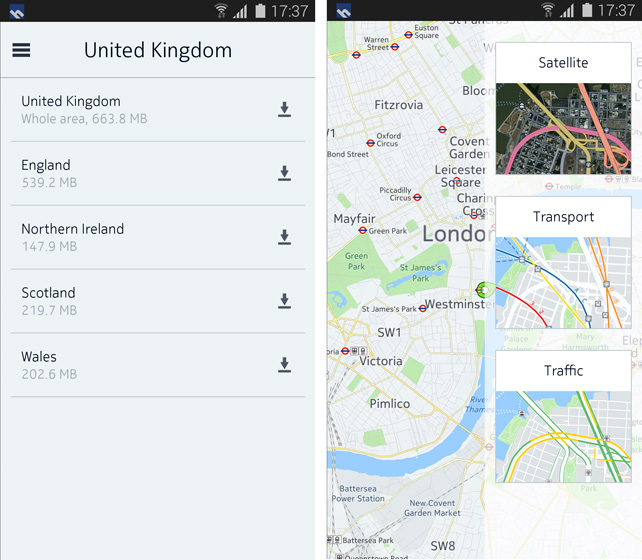 HERE currently owns as much consumer market of navigation apps as Windows Phone the market of smartphones. With a deal with Samsung they won't change it. Will they succeed? I'm quite skeptical about it.
source: HERE 360 Blog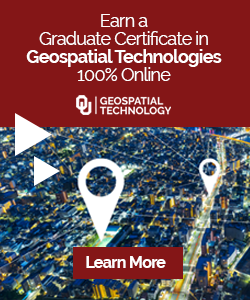 The community is supported by:

Next article

#Business
The new algorithm finds the most beautiful route from A to B

When you select parameters of your route in your GPS navigation device or app you typically have several options to choose from: the fastest, the shortest, optimal etc. That's usually good enough when driving. Pedestrians on the other hand have typically different expectations. They would prefer the quietest or the most beautiful route. Unfortunately if they turn to any mapping app, they'll get little help.
That could change now thanks to the work of Daniele Quercia at Yahoo Labs in Barcelona and his pals. These guys have worked out how to measure the "beauty" of specific locations within cities and then designed an algorithm that automatically chooses a route between two locations in a way that maximizes the beauty along it.
What they did was to take Google Street View images of a various parts of the center of London and put it into a website called UrbanGems.org, where they show to people two images and ask which one is more beautiful. That gives the team a crowdsourced opinion about the beauty of each location which they transform into a measurable score . They then plot each of these locations and their beauty score on a map which they use to provide directions.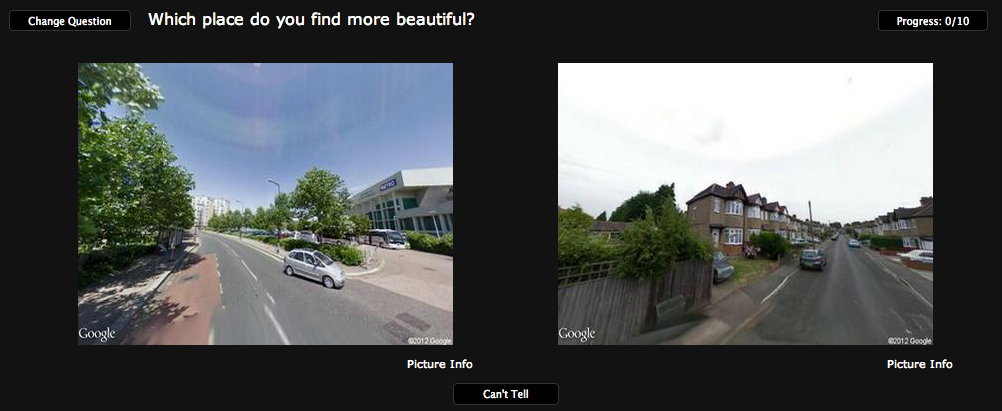 The tests showed that on average these routes turn out to be just 12 percent longer than the shortest routes, which makes them reasonable alternatives for a pedestrian.
Based on that promising results the team started to think how to automatize the process. They chose some five million Flickr pictures taken in the same places as their original photos and then mined the data associated with them to see what parameters correlated with beauty. The number of pictures taken of a particular scene and comments associated with positive emotions turned to be reliable indicators of a beautify of a location. 
Of course this approach is a simplification of a reality and companies like Google or Facebook could surely have much more data for reliable results. Nevertheless, this is an interesting approach that has the potential to change the experience people have in interacting with the city.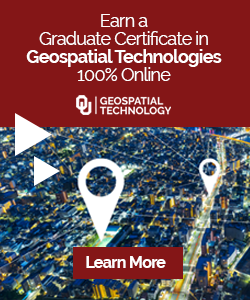 Read on