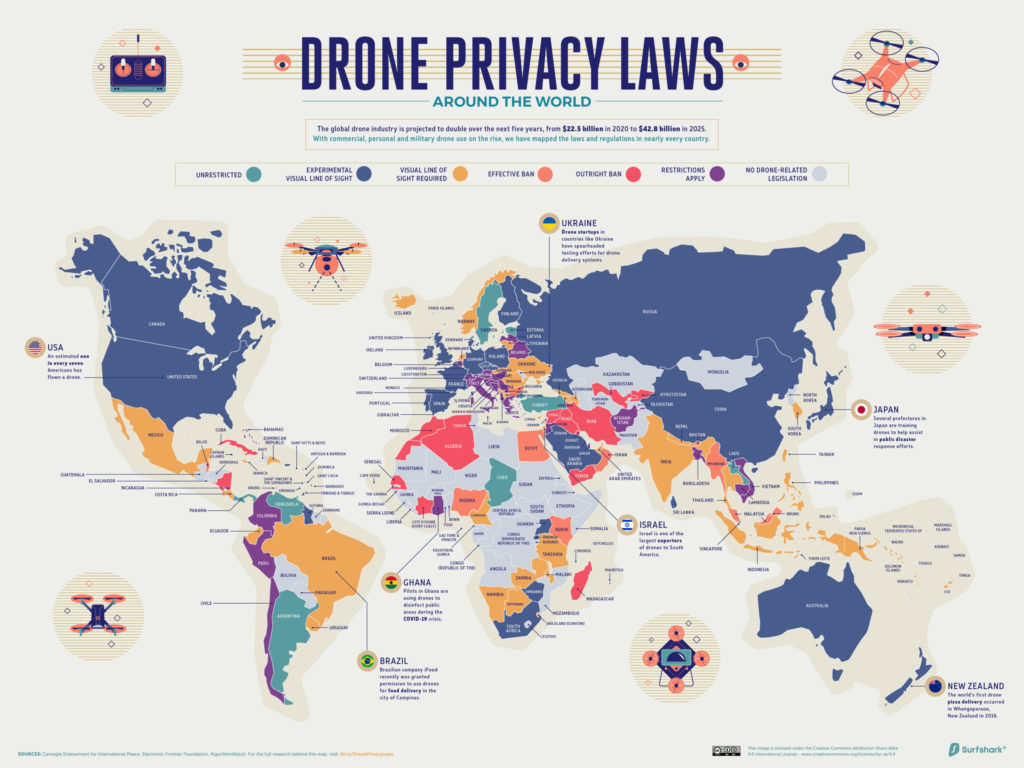 #Business #Featured
License to fly: Maps explain drone operation rules around the world
With COVID-19 making contactless technology solutions a top priority for enterprises across the globe, the use of drones for mapping, surveillance, inspection, asset management, medical deliveries, et al, has grown exponentially. And policymakers are struggling to keep up with the rapid advances in drone technologies.
Today, at least 143 nations have enacted some form of drone-related laws. These regulations range from outright bans of the technology to relatively unrestricted flight, but most legislations focus on how the drone is being operated – such as within the visual line of sight or beyond it.
VPN company Surfshark took a deep dive into drone operation laws in over 200 countries and found that drone regulations in each country generally fell into one of the following seven categories:
Outright ban
Effective ban
Restrictions apply (such as drone registration or licensing, additional observers required, no commercial usage, etc.)
Visual line of sight required
Experimental visual line of sight (where BVLOS flying is allowed)
Unrestricted (when flying away from private property and airports, under 500 ft/150metres height and with drones weighing less than 250g)
No drone-related legislation
The maps below show how drones are being regulated around the world as of October 2020. And don't get thrown off by the phrase 'privacy laws' since Surfshark has likely used the term to integrate the research more closely with its own industry domain.
Want to see the data in a country-wise tabular format instead of maps? Scroll to the bottom of the story.
Drone operation laws around the world
Interestingly, there is at least one country on every continent that allows BVLOS operations.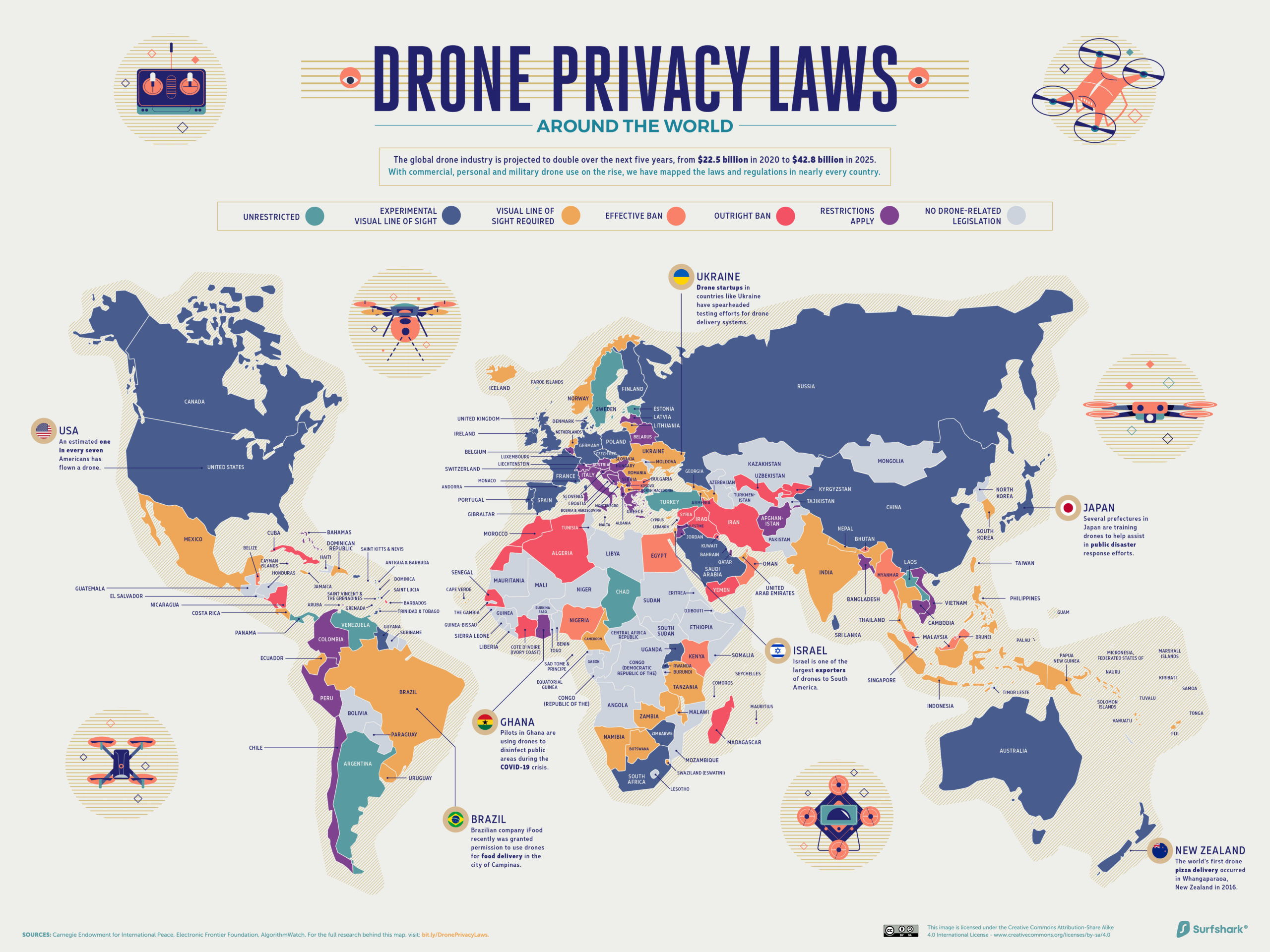 Drone operation laws in North America
In North America, countries with experimental BVLOS drone legislation include Canada, the United States, the Cayman Islands, Antigua and Barbuda, and other small Caribbean nations. This trend is likely related to the presence of tech giants like Amazon, Walmart, and DHL, which are researching ways to incorporate drones into their last-mile delivery infrastructure.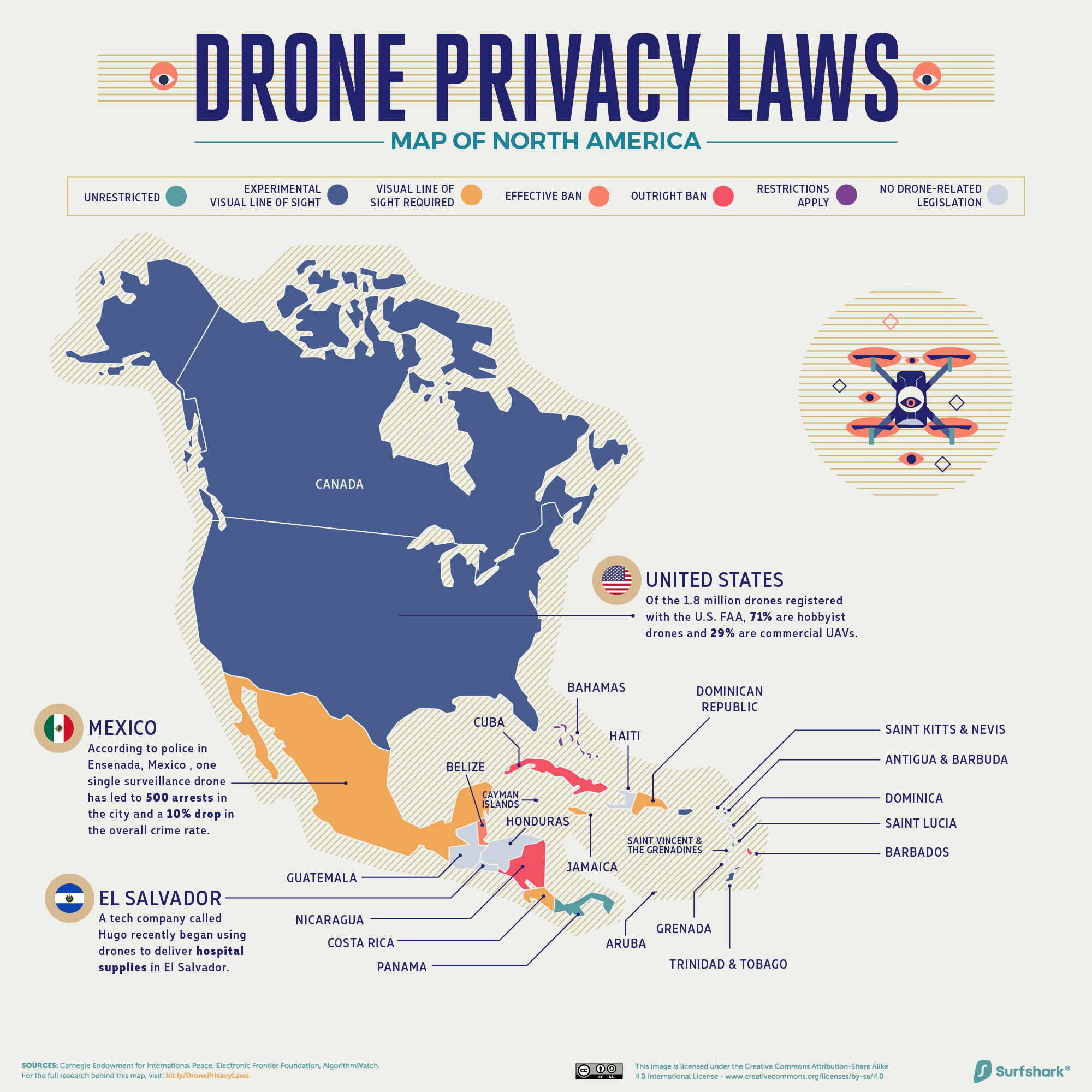 Drone operation laws in Europe
Europe has some of the most liberal drone regulations of any continent. 27 percent of the countries here fall into the 'unrestricted' category, more than the 18 percent global average and the most of any continent. But that's not to say that the operational guidelines are not adequate.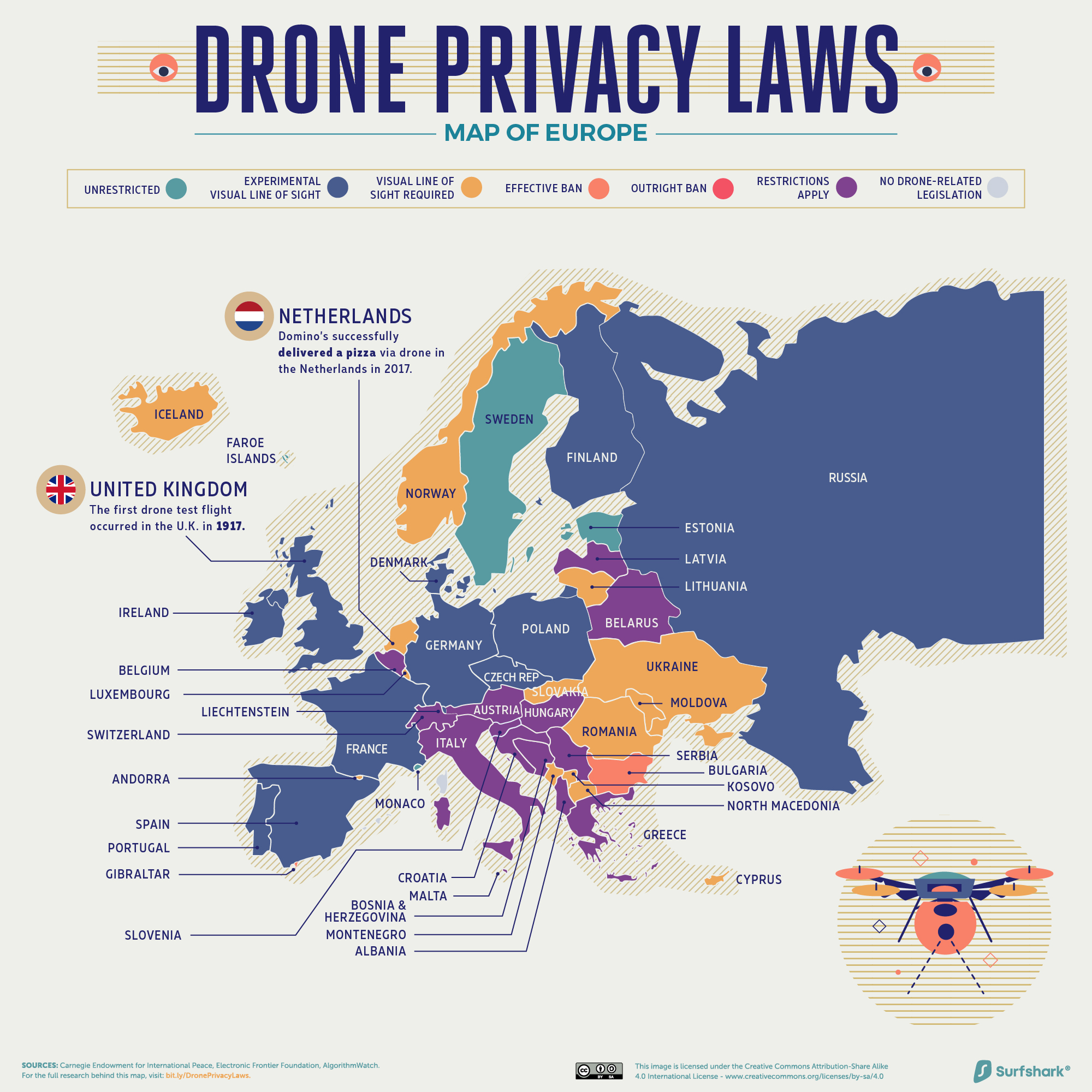 Drone operation laws in South America
Here, only one country, Guyana, has provisions that allow for BVLOS flights – the fewest of any continent. Other countries in South America have specific drone rules geared toward safety and environmental conservation. In Peru, for example, drone flights cannot last longer than an hour. In Ecuador, drones are completely banned on the Galapagos Islands save for approved scientific usage.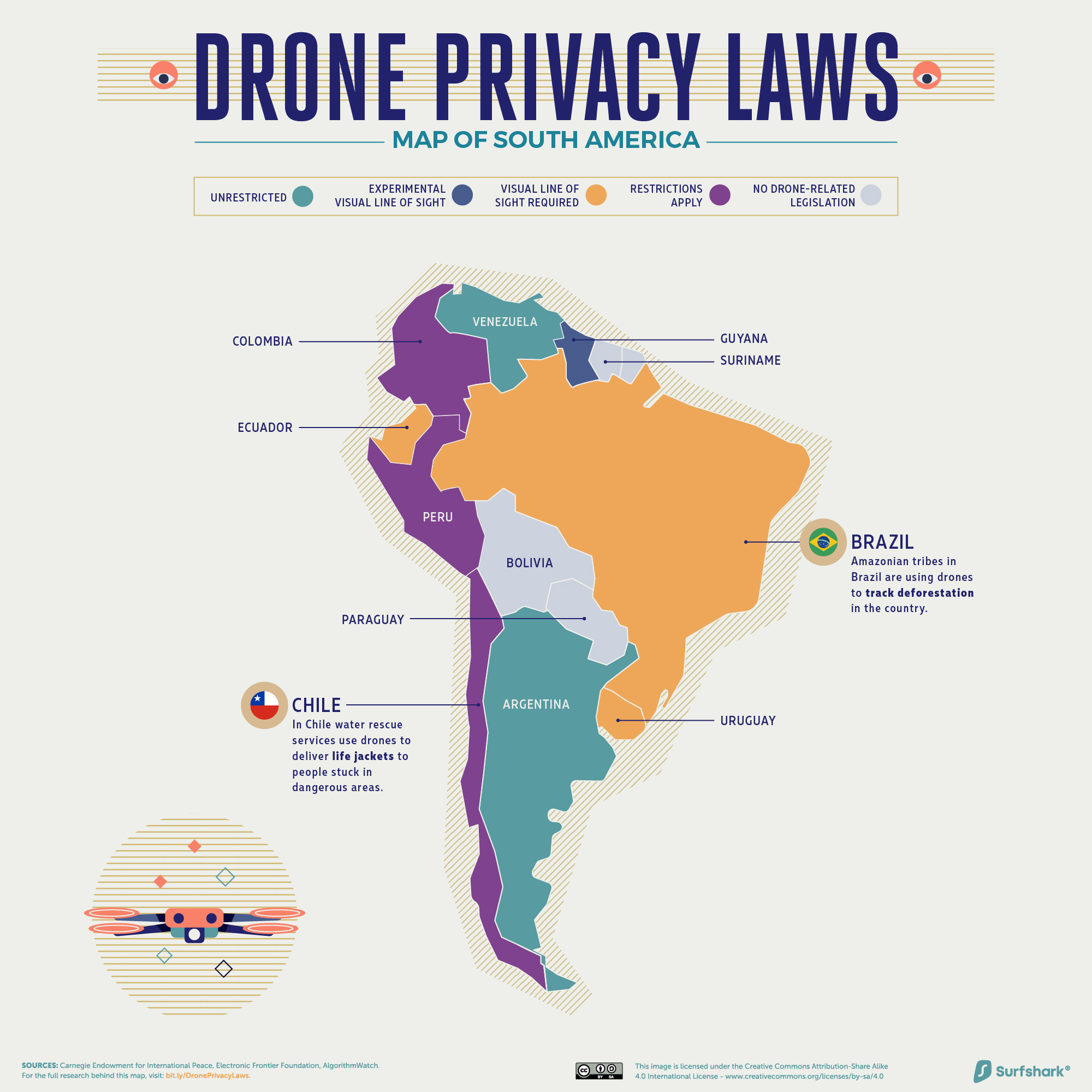 Drone operation laws in the Middle East and Central Asia
In this part of the world, a number of countries have effectively banned drones. In Bhutan, for example, only the government can operate drones. Overall, 15 percent of countries in Asia have effective bans on drones, far more than the 8 percent global average and the largest share of any continent.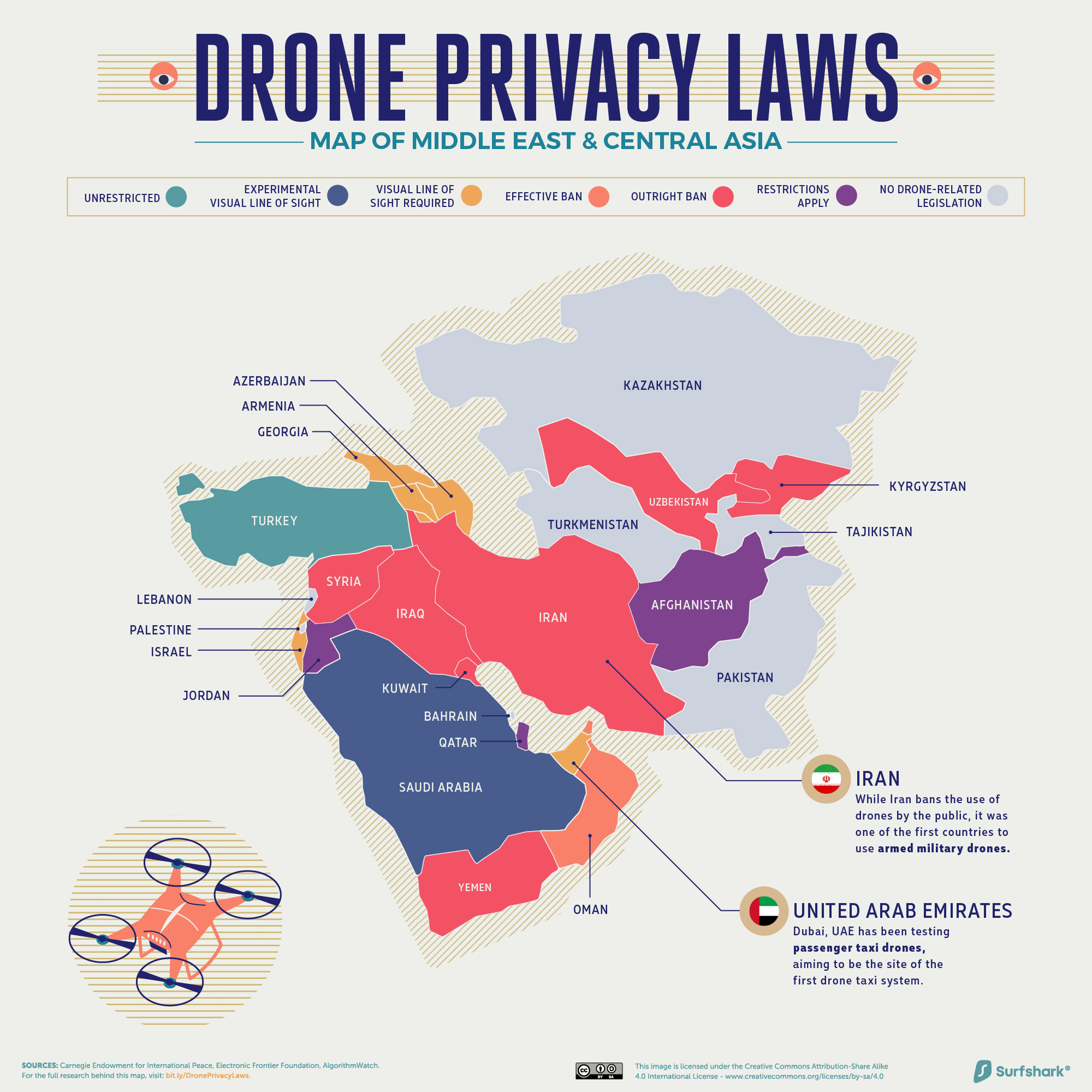 Drone operation laws in East Asia and Oceania
56 percent of countries in Oceania have no drone-related legislation, the largest share of any continent. Of the countries that do have drone-related legislation, a majority allow drones as long as pilots stay within the visual line of sight of the drone. No countries have outright bans or effective bans of drones.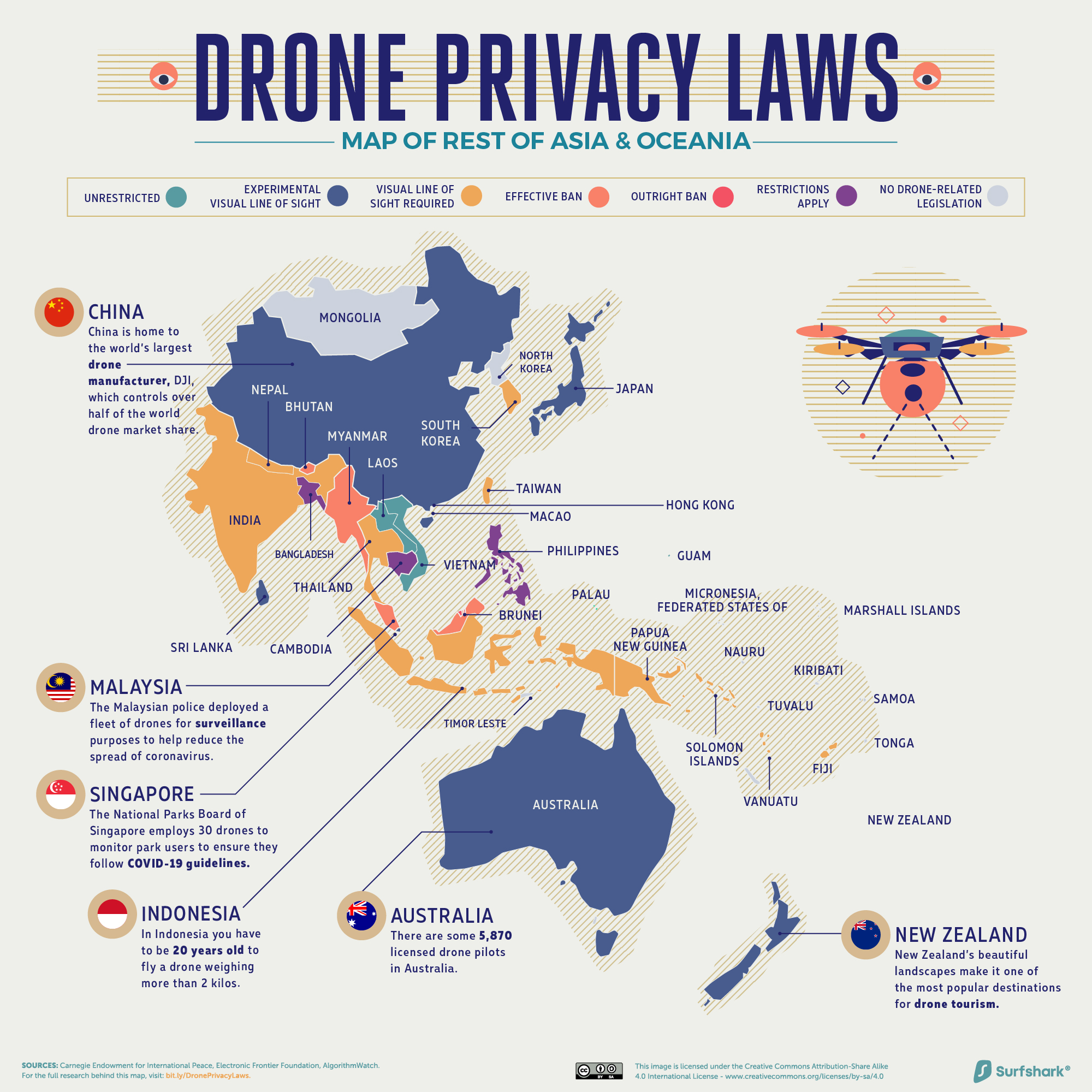 Drone operation laws in Africa
More than half of all countries in Africa have no drone-related legislation. And of the countries that do, 21 percent have outrightly banned drones – the largest share of any continent. In another 13 percent, drones are technically legal, but obtaining permission to fly from the authorities is extremely difficult. At the same time, there are several examples of innovation on the continent. In Ghana and Rwanda, for example, drones are allowed to fly beyond the line of sight to deliver medical supplies to remote villages.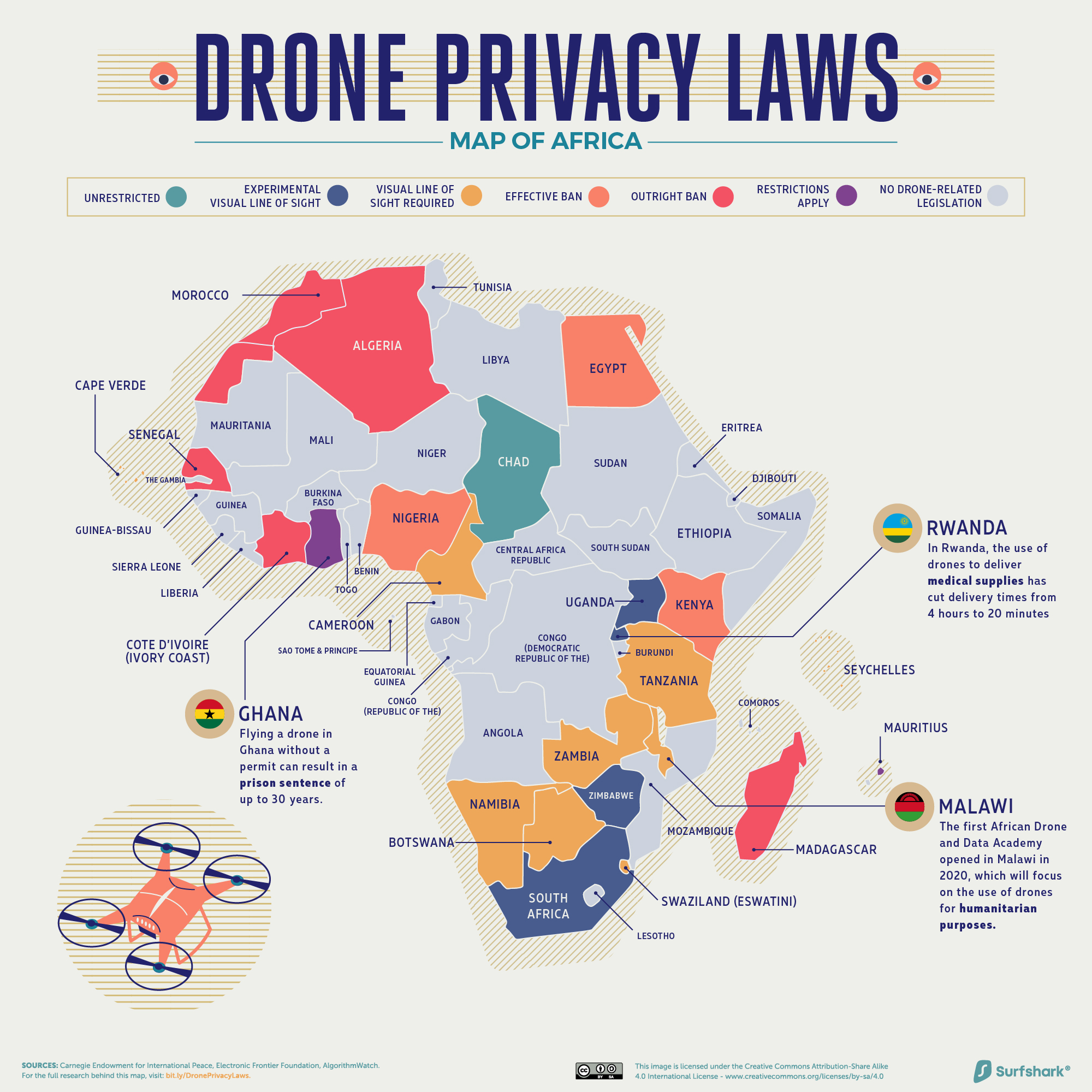 [The above maps were updated on Dec 1, 2020, to add the 'restrictions apply' category for better distinction]
Drone operation laws around the world: Country-wise data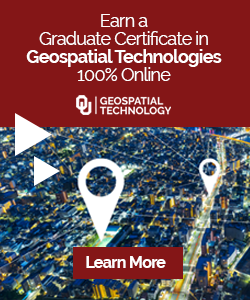 The community is supported by:

Next article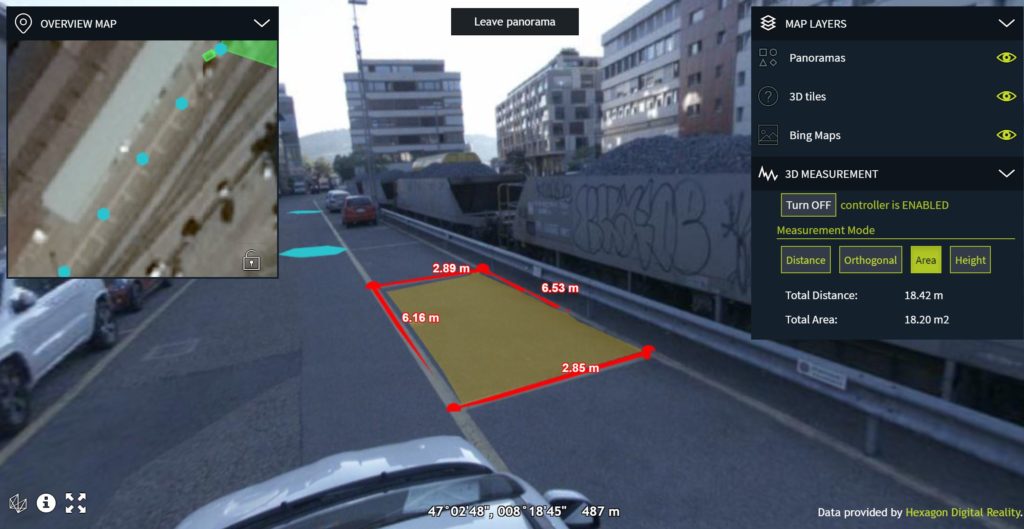 #Business
This is how 360° panoramas should be integrated with geospatial data
The recent release of LuciadRIA has been really something that caught my attention. It features new ways to integrate 360° panoramas and image data with other geospatial datasets. I've spent 3 years in TomTom working on the practical uses of Mobile Mapping data and I'm closely following all the developments in that space. What Hexagon showed is far beyond anyone else.
Luciad is 3D visualization platform acquired by Hexagon back in 2017. It provides developers with one of the most advanced engines allowing to combine 2D and 3D with real-time and dynamic data for building situational awareness and location intelligence solutions. LuciadRIA is the browser part of the platform.
Luciad solutions were catching my attention for a long time as it offered one of the best 3D experiences I've seen on the market, but the new 360° panoramic image features a real game-changer. It allows not only to visualize the image data but also to fully integrate it with other data. These integration capabilities go far beyond what I've seen till now elsewhere.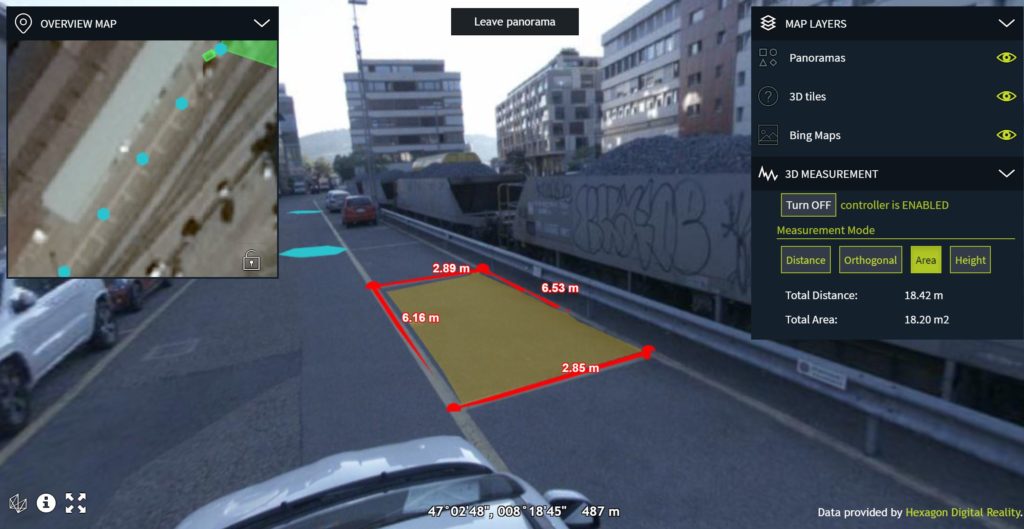 If you combine the panoramas with 3D data of the same location (e.g. mobile mapping datasets with panoramas and LiDAR combined) users can make 3D measurements on the image data directly. LuciadRIA performs projective texturing which glues the right pixels to 3D data and makes the experience really immersive. A distance-based blending of information from different 360° captures combined with the projective texturing results in smooth navigation without transition effects and realistic-looking combination of the panoramic imagery with other data layers.
Moreover, you can treat the image data as just another data layer. If you have any vectors or real-time data it would be displayed on the top. You can for instance annotate the element on an image and it will be projected to underlying 3D datasets. It's a real game-changer when it comes to user experience. Most of the platforms supporting Panoramic images offer basic interactions e.g. a side-by-side window showing image and mapping data.
You can play around with the test dataset here and I recommend you do that to really understand the experience you can build. For now, the platform supports imagery in the formats E57 and Leica Pegasus which are automatically recognized and served based on the OGC 3D Tiles protocol.
360° panoramic imagery is typically used by local governments, as well as infrastructure and utility companies. By looking at the data they can remotely monitor the condition of assets and save time. Hexagon really created a new standard for interacting with panoramic data and it is clear that others will have to follow… I really look forward to seeing further developments and innovations from Hexagon.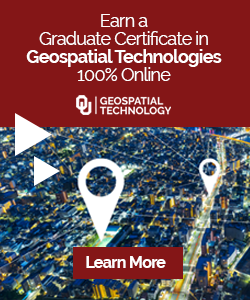 Read on