#Business #People
Jobs in Geo – Week 14
At Geoawesomeness, we're working on creating an interactive job portal for companies to submit jobs and for job-seekers to look for jobs in the geospatial industry.
For the past two months so, we've been sharing jobs on our LinkedIn and in weekly blog posts. While it certainly is not our final product, it allowed us to get some quick feedback and share some awesome jobs submitted by companies while we develop and test the job portal. We hope that you enjoy this selection of Geoawesome jobs!
 Applied Scientist at Synspective
📍Tokyo, Japan
https://hire.withgoogle.com/public/jobs/synspectivecom/view/P_AAAAABmAAAvCXnlQebqIGj
Senior Developer Evangelist at HERE
📍Bangalore, India
http://tinyurl.com/y4ta7q32
Geospatial Software Engineer at Ordnance Survey
📍London, UK
http://tinyurl.com/y2k6sc94
Software Engineer, HD Maps at Mercedes-Benz Research & Development

📍Sunnyvale, CA, US
https://www.linkedin.com/jobs/view/1200588552/

Remote position of the week: Infrastructure Engineer at GraphHopper

https://www.graphhopper.com/jobs/

If you see any positions that would be interesting for our community, you can also submit a job using the online form for us to review and include in our list!
Are there any specific things you'd like to see in our job portal? Feel free to get in touch.
Want to get your dose of Jobs in Geo directly to your inbox? Subscribe to our jobs newsletter here.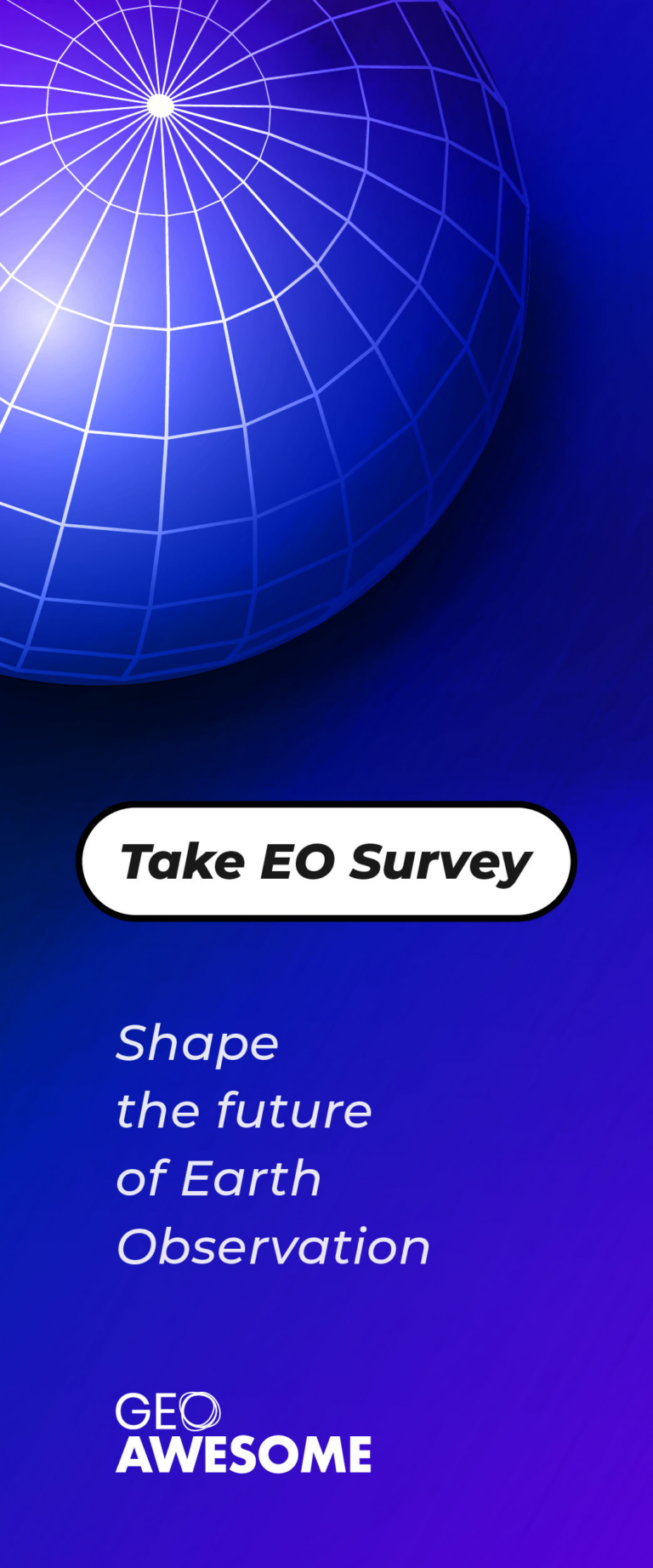 The community is supported by:

Next article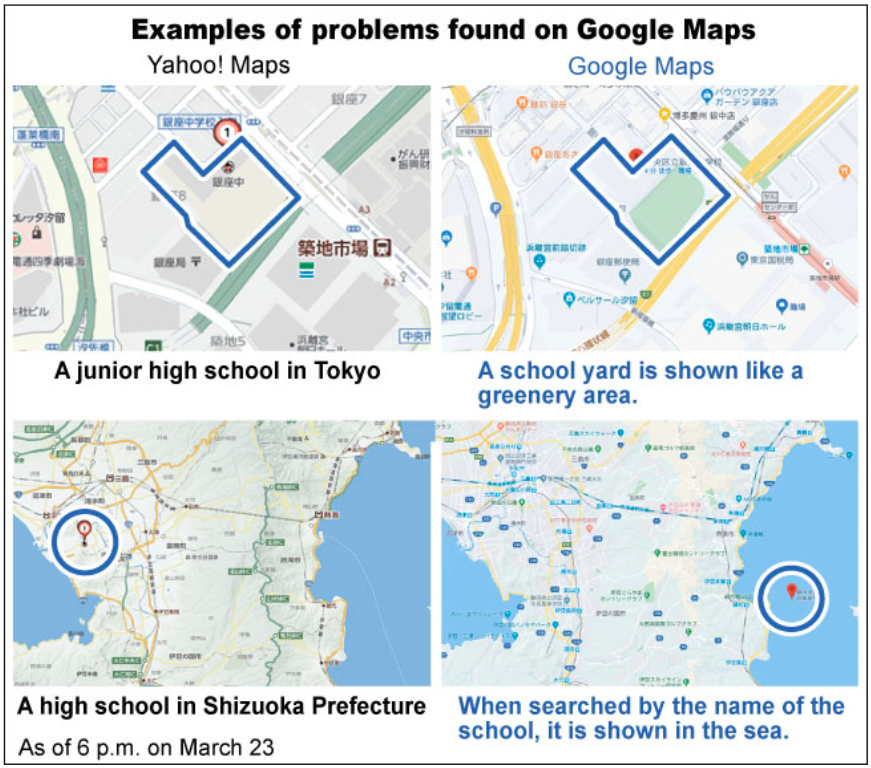 #Business
Why is Google Maps apologizing to users in Japan?
Something strange has been happening with Google Maps in Japan since last week. Users have taken to social forums to complain that roads have gone missing. The parking lots of apartments, meanwhile, have started showing up as alleys. A bus stop has shifted to the opposite side of the road overnight. Somewhere, a mysterious lake has appeared. And in yet another instance, a school in the Shizuoka Prefecture has picked up shop to settle in the Pacific Ocean.
Now, Google has not provided any clear information about the source of this malfunction, but users suspect it may have something to do with an announcement the company made on March 6. With an aim to provide its users with a better map experience, Google said it was turning to machine learning technologies in Japan. The "more flexible and comprehensive map" would be sourced from Street View images, information provided by trusted third parties, and feedback from local users, Google said.
The feedback from local users, for now, has been largely negative. A Reddit thread described how Google's machine learning algorithms had labeled a parking lot as a road because people regularly cut across it to avoid a red light. Another user lamented the disappearance of pathways on Twitter:
Hi googlers, you erased narrow paths (at least) in Japan region #GoogleMaps. This change causes serious inconvenience for habitant and tourists. Attached is difference between Google and Yahoo Japan. Should revert this change? I appreciate your sincere for biped. @googlemaps pic.twitter.com/4HgflC3oYU

— 階段巡りツイッター (@kaidanmeguri) March 20, 2019
According to Japanese newspaper Asahi Shimbun, Google Japan has released an apology saying, "We're conducting an in-house investigation to resolve the problems as soon as possible." But, clearly, using Google Maps in these conditions is not a good idea for tourists and locals alike.
If you want to save yourself from a world of navigation woes, download a reliable navigation app like MapFan from indigenous mapmaker Increment P. The company started the creation and maintenance of original map data in Japan in 1994, making 2019 their 25th year in the mapping business. So, you can trust that they know Japan like the back of their hand and the same will reflect in their mapping products. Thank us later!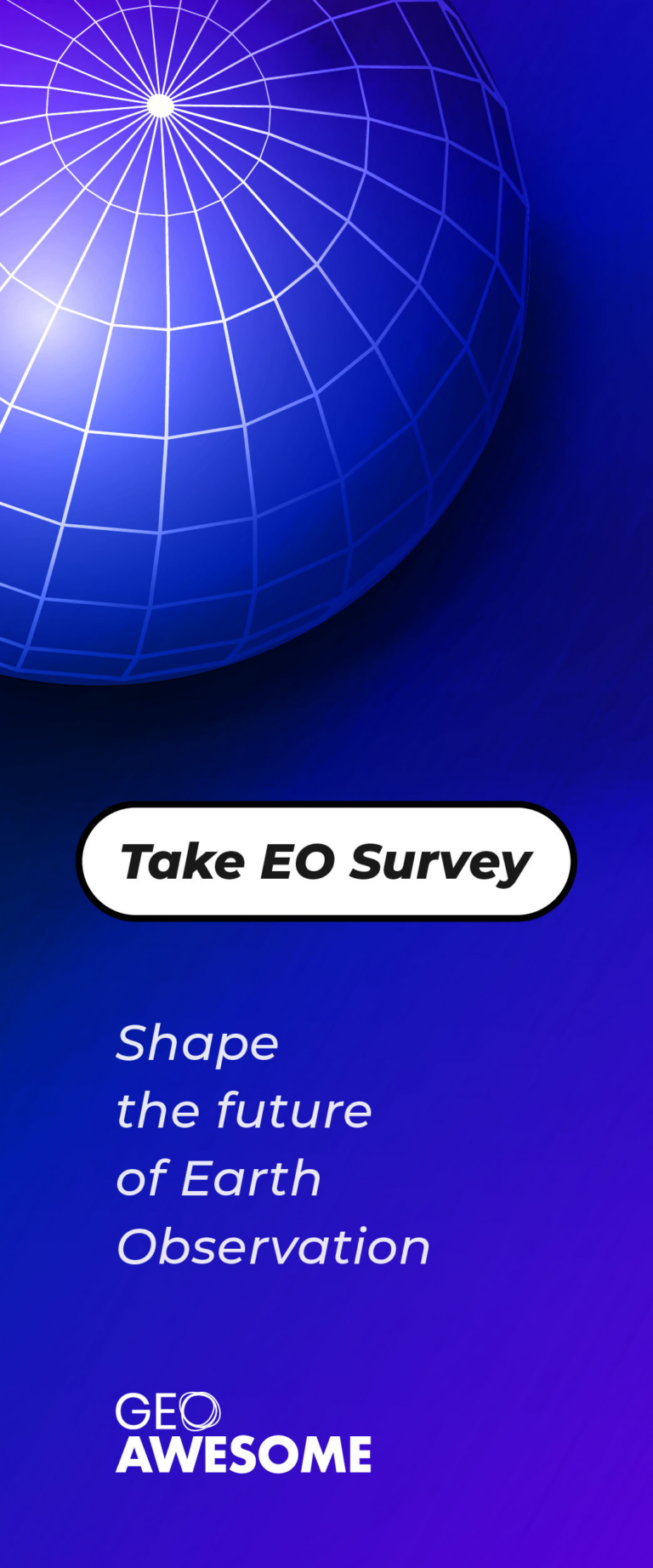 Read on