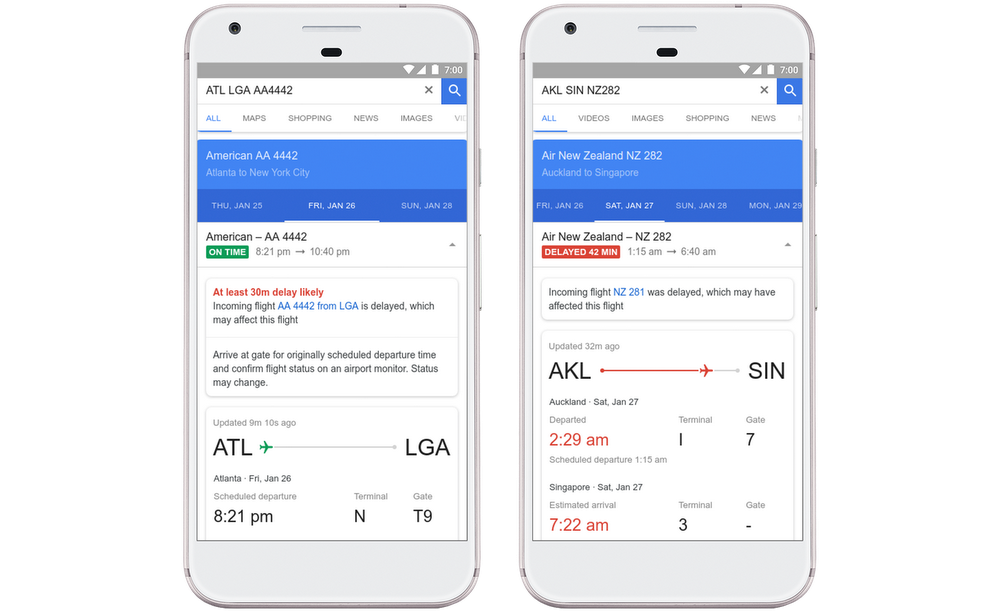 #Business
Google's algos can now forecast flight delays even before airlines do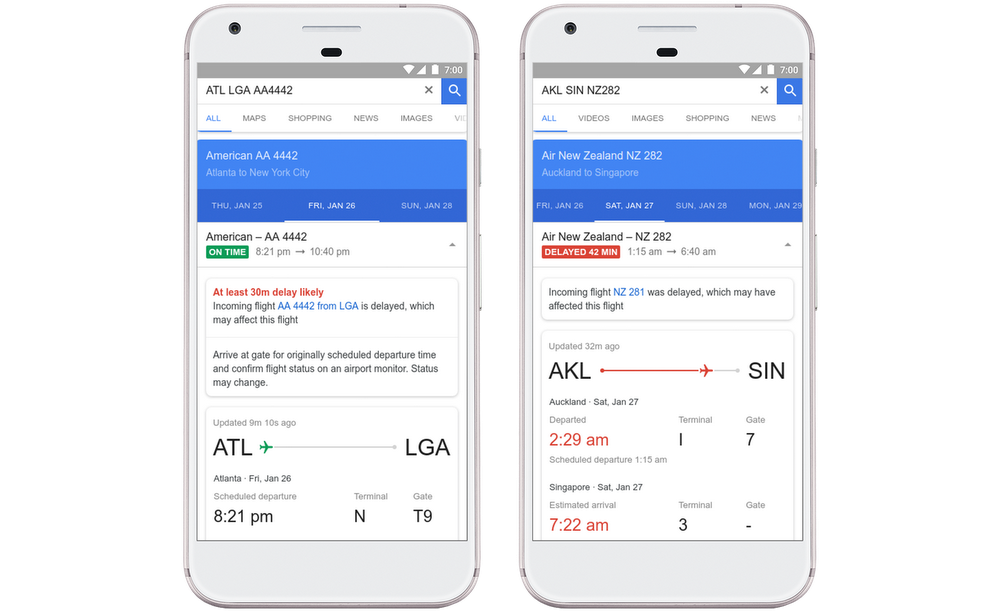 What causes flight delays? The reason could be anything from extreme weather to air traffic congestion to aircraft maintenance issues or something else entirely. The bottom line is, flight delays are extremely frustrating for weary travelers stuck at airports. So, Google is updating its Flights service with an awesome new feature – using machine learning algorithms to predict delays in departure times.
The Flights app is normally populated with the information Google pulls in from the airlines directly. But for this feature, Google has turned to historical flight status data and artificial intelligence technologies to predict when a flight will be delayed.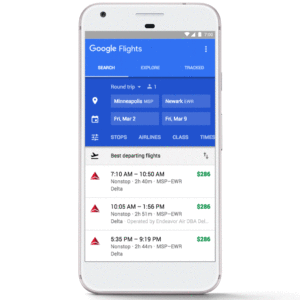 The algos will comb the data to see what parameters are common between delayed flights – location, weather conditions, aircraft arriving late from the previous destination, etc. Once Google is at least 80% sure that these factors are conspiring in a manner that an airplane will be delayed, it will flag that information to the Flights app, and also specify the likely reason for the holdup – without waiting for or depending on the information coming in from the airlines.
To be on the safe side, Google still recommends getting to the airport with enough time to spare.  But it hopes to give travelers enough information to manage expectations and prevent any unpleasant surprises.
Now, Google is not the first or only one trying to make the travel sector less complex with machine learning. Back in 2013, researchers at Singapore's Institute for Infocomm Research used machine learning techniques to beat the industry benchmark for the estimation of the arrival time of domestic flights by 40%. Last year, Eastern Macedonia and Thrace Institute of Technology in Greece showcased how it was feasible to predict prices for flights based on historical fare data. But Google's application of machine learning is certainly taking the technology mainstream like none other.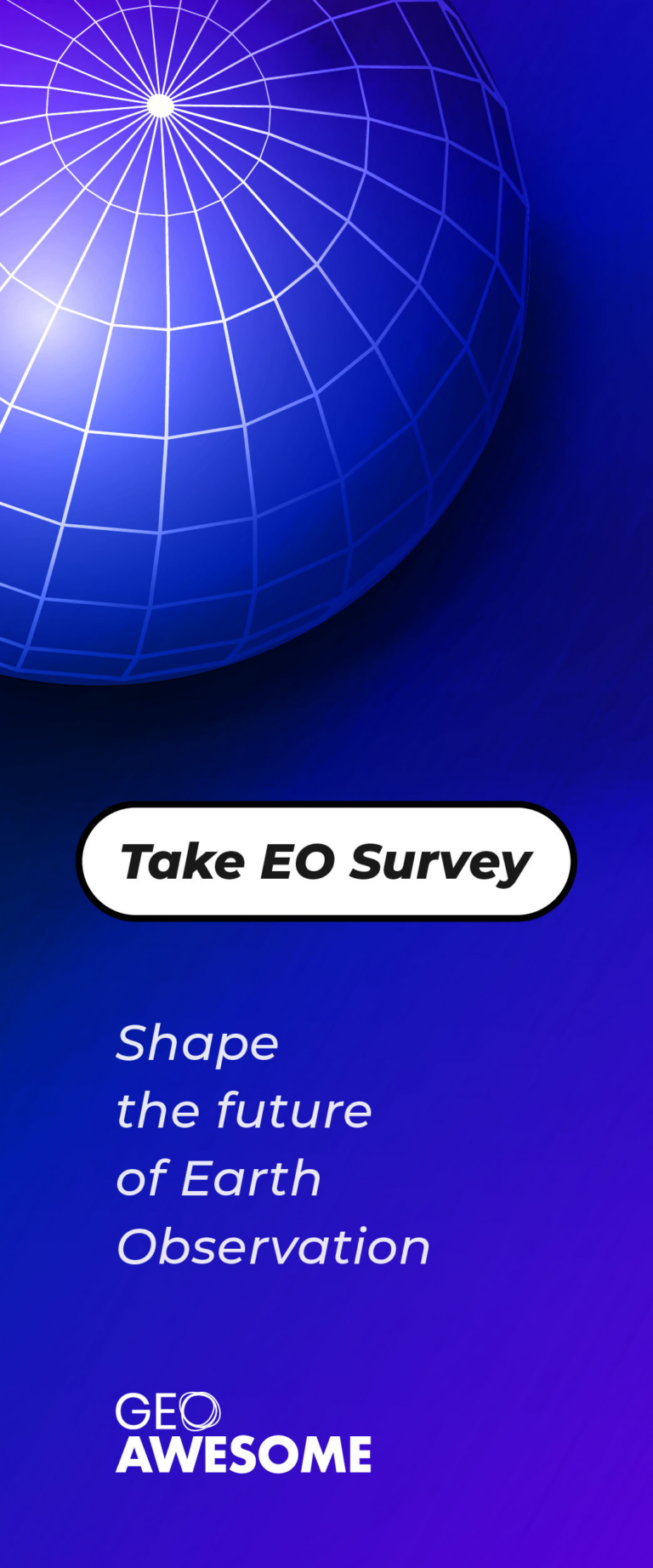 The community is supported by:

Next article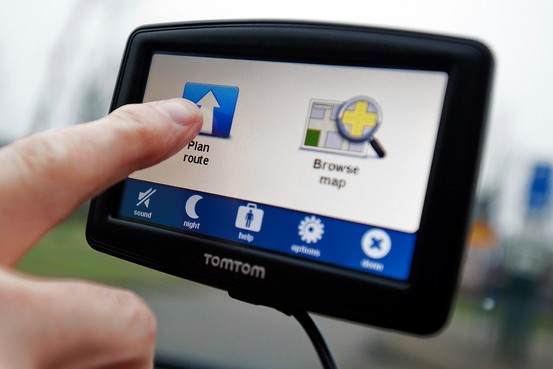 #Business #Ideas
TomTom redefines 'lifetime' map support, makes several devices obsolete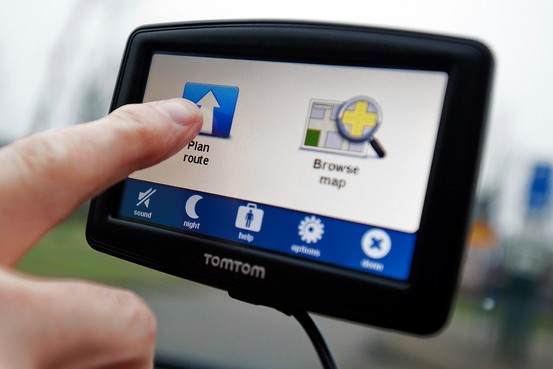 Your trusty old TomTom sat-nav device may be at the risk of becoming obsolete and not being able to renew any maps or services. Not possible, you say? You have support for 'lifetime updates', you say? Well, turns out, the Dutch mapping company has a new definition of what it calls a lifetime.
According to TomTom, "Lifetime means the useful life of the device, i.e. the period of time TomTom supports your device with updates, services, content or accessories. A device will have reached the end of its life when none of these are available anymore."
The mapmaker has compiled a list of sat-nav products it is convinced do not have sufficient resources to run the newest maps and software available with TomTom. Check out the whole list below:
What does it mean for me?
If you own any of the above-listed TomTom sat-nav devices, say goodbye to software updates – you will not be receiving any. You will not be able to renew any maps or services either. But if you have an active subscription running, you will keep getting map updates till the time that subscription expires. Over time, as the maps get outdated, you can expect your navigation routes to become less and less accurate.
TomTom is trying to use this opportunity as a marketing pitch for its newer products, urging users to buy new hardware. "This may be the perfect opportunity to discover what our new range of navigation products has to offer you," the company says.
This cheeky move that has not gone down well with the user community despite the company offering new products at discounted rates to existing patrons. And angry users have taken to Twitter to express their dislike:
#tomtom So "lifetime" doesn't mean "lifetime"?  Nothing like ripping off the customer.  Wont be getting another tomtom satnav.  Will be advising all friends and family to steer clear as well.

— Iain Moore (@mooreiain) January 30, 2018
I am disgusted that @UKTomTom are no longer providing updates for a range of satnavs bought in good faith. Had mine for Xmas 2016 and now I read on the news that its useless?! I will be looking into a class action for breach of statutory rights. 'lifetime' means lifetime. #tomtom

— m@  🏳️‍🌈 (@Matts_Tweeting) January 29, 2018
@TomTom Less than 4 yrs ago I purchased a Start 25 with free lifetime maps to 2024. I now read that you have withdrawn the service! Very unhappy!  Won't be buying TomTom again! #Con #MissSold #AvoidTomTom

— Les Clarke (@wardaler) January 29, 2018
Do you own any of the products TomTom plans to withdraw support from? Would you be buying a new TomTom product to ensure uninterrupted service? Let us know in comments below!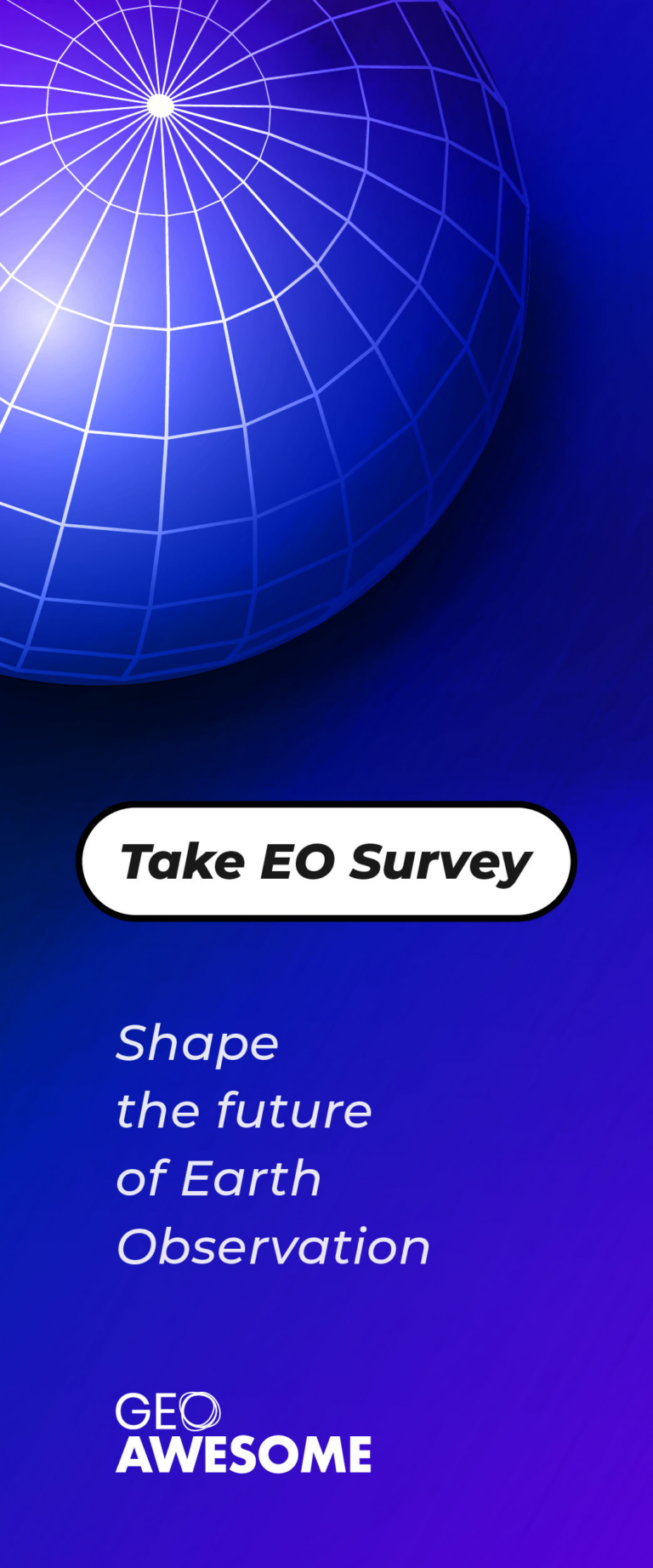 Read on