#Business #Featured
Google introduces new tools to combat privacy concerns with location data
Our lives today without Google's location-based services is almost unimaginable. Be it looking for the shortest route to a destination or discovering the best restaurants nearby, Google remains the answer.
However, amid the convenience, the privacy concerns related to sharing the location, have always been plaguing the users. Google is not unaware of these concerns. It has been continuously in News for these concerns in some way or other, and now it is coming up with another interesting solution.
Get that location data deleted 
As an answer to the security & privacy concerns related to users' location-data, Google is introducing new controls. It is bringing in 'auto-delete controls for Location History and activity data.' Using this feature, users can have total control over their shared location data and can get it automatically deleted from their account when they wish to.
How will it work?
This is how the control will work:
Till now users were able to use their Google Account to access simple on/off controls for Location History and Web & App Activity, and choose to delete all or part of the location data, manually. Auto-delete controls will enable the users to choose a time limit for how long they want their activity data to be saved—3 or 18 months. Once enabled, any data older than the specified time-limit will get  automatically deleted from the account. This will bring in ease and lesser worry as it is difficult to always remember to delete the location data on our own.
Google's auto-delete control could be the route to a safer user experience in times to come.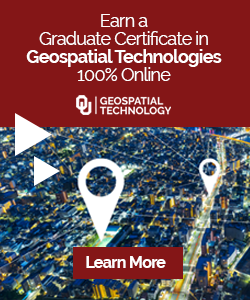 The community is supported by:

Next article
#Business #Featured #People
Jobs in Geo – Week 18
At Geoawesomeness, we're working on creating an interactive job portal for companies to submit jobs and for job-seekers to look for jobs in the geospatial industry.
For the past two months so, we've been sharing jobs on our LinkedIn and in weekly blog posts. While it certainly is not our final product, it allowed us to get some quick feedback and share some awesome jobs submitted by companies while we develop and test the job portal. We hope that you enjoy this selection of geospatial jobs!
.NET Developer & GIS Specialist at COWI
📍Bangalore, India
http://bit.ly/2E9drZl

GIS Specialist at Huxley
📍The Hague, Netherlands
http://bit.ly/2E7P2DF
Account Executive at DMTI Spatial
📍Markham, Canada
http://bit.ly/2E2dt5l
Research Assistant / Associate in Critical Urban Data Analytics at Newcastle University
📍Newcastle, UK
http://bit.ly/2E2dzdd
Machine Learning / Machine Vision Engineer at Streetscan

📍Burlington, USA
http://bit.ly/2LHo0Jz
Software Engineer in Route Optimization and more at Deliv
📍Atlanta, USA
http://bit.ly/2Yl7WhY
Full Stack Web Developer at Spatial
📍New York, USA
http://bit.ly/2HhOVXQ
Technical Project Manager (Business Development Implementation) at What3Words
📍London, UK
http://bit.ly/2HhOVXQ
Kibana – GIS Data Analyst at Elastic
📍Alexandria, USA
http://bit.ly/2E6Cj3O
Product Manager – Location & Geodata Platform at Niantic
📍Sunnyvale, USA
http://bit.ly/2VqaNEg
Cartography Technician at Garmin
📍Olathe, USA
http://bit.ly/2W2q8iT
If you see any positions that would be interesting for our community, you can also submit a job using the online form for us to review and include in our list!
Are there any specific things you'd like to see in our job portal? Feel free to get in touch.
Want to get your dose of Jobs in Geo directly to your inbox? Subscribe to our jobs newsletter here.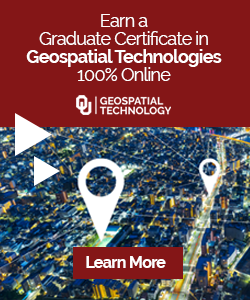 Read on