#Business #Featured #People
Jobs in Geo – Week 18
At Geoawesomeness, we're working on creating an interactive job portal for companies to submit jobs and for job-seekers to look for jobs in the geospatial industry.
For the past two months so, we've been sharing jobs on our LinkedIn and in weekly blog posts. While it certainly is not our final product, it allowed us to get some quick feedback and share some awesome jobs submitted by companies while we develop and test the job portal. We hope that you enjoy this selection of geospatial jobs!
.NET Developer & GIS Specialist at COWI
📍Bangalore, India
http://bit.ly/2E9drZl

GIS Specialist at Huxley
📍The Hague, Netherlands
http://bit.ly/2E7P2DF
Account Executive at DMTI Spatial
📍Markham, Canada
http://bit.ly/2E2dt5l
Research Assistant / Associate in Critical Urban Data Analytics at Newcastle University
📍Newcastle, UK
http://bit.ly/2E2dzdd
Machine Learning / Machine Vision Engineer at Streetscan

📍Burlington, USA
http://bit.ly/2LHo0Jz
Software Engineer in Route Optimization and more at Deliv
📍Atlanta, USA
http://bit.ly/2Yl7WhY
Full Stack Web Developer at Spatial
📍New York, USA
http://bit.ly/2HhOVXQ
Technical Project Manager (Business Development Implementation) at What3Words
📍London, UK
http://bit.ly/2HhOVXQ
Kibana – GIS Data Analyst at Elastic
📍Alexandria, USA
http://bit.ly/2E6Cj3O
Product Manager – Location & Geodata Platform at Niantic
📍Sunnyvale, USA
http://bit.ly/2VqaNEg
Cartography Technician at Garmin
📍Olathe, USA
http://bit.ly/2W2q8iT
If you see any positions that would be interesting for our community, you can also submit a job using the online form for us to review and include in our list!
Are there any specific things you'd like to see in our job portal? Feel free to get in touch.
Want to get your dose of Jobs in Geo directly to your inbox? Subscribe to our jobs newsletter here.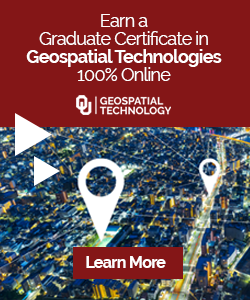 The community is supported by:

#Business
Next article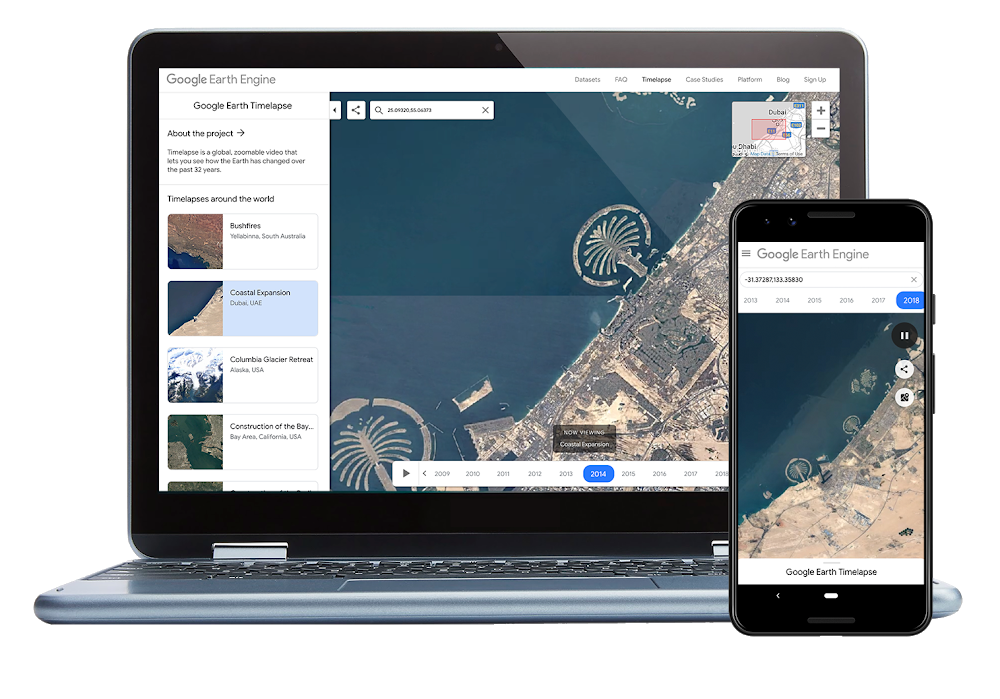 #Business #Featured
Google Earth Timelapse's first upgrade in 3 years includes mobile support

Google Earth Timelapse – a global, zoomable video that lets you see how the Earth's surface has changed over the years – has become better than ever. The platform, which debuted in 2013, has received its first major upgrade in 3 years, and the updates include more satellite imagery, a better design, and support for mobile devices.
With Google adding two additional years of imagery to the time-series visualization, Timelapse now shows 35 years of global satellite images – from 1984 to 2018. The tech giant's ultimate goal is to create a potentially infinite timeline, which would also show change over a period of days or months, instead of only years. So, we will definitely keep an eye out for that! And it would be easier to do so because the tool is now available on mobile phones and tablets as well.
But, why is Timelapse coming to mobile and tablet browsers only now? As Chris Herwig, Geo Data Engineer, Google Earth Outreach, clarifies in a blog post, "Up until recently, mobile browsers disabled the ability to autoplay videos, which is critical for Timelapse – since it's made up of tens of millions of multi-resolution, overlapping videos."
Now that Chrome and Firefox have reinstated support for autoplay (albeit with sound muted), Timelapse's latest update has been able to embrace mobile support.
The design team has also worked hard to make exploring more intuitive and mobile-friendly. "Timelapse is a tool for exploration, so we had to show people as much of the maps as possible while helping them understand what the map could do, and encourage users to explore. We already do this with Google Maps in general — users understand how it works. But Timelapse adds the element of time, so our design has to reflect that," the Google Design team explains in a blog post.
So, now the design is simpler with clean lines and clear focal areas guiding you to navigate the immense dataset easily. Also, there's a handy new 'Maps Mode' toggle which lets you navigate the map using Google Maps.
There's no doubt that Google Earth Timelapse has helped scientists, documentarians, and journalists better understand the complex dynamics at work on our planet – and they, in turn, have helped us do the same. Gaze in awe at the scale of change in the visualizations below:
City growth in Las Vegas, Nevada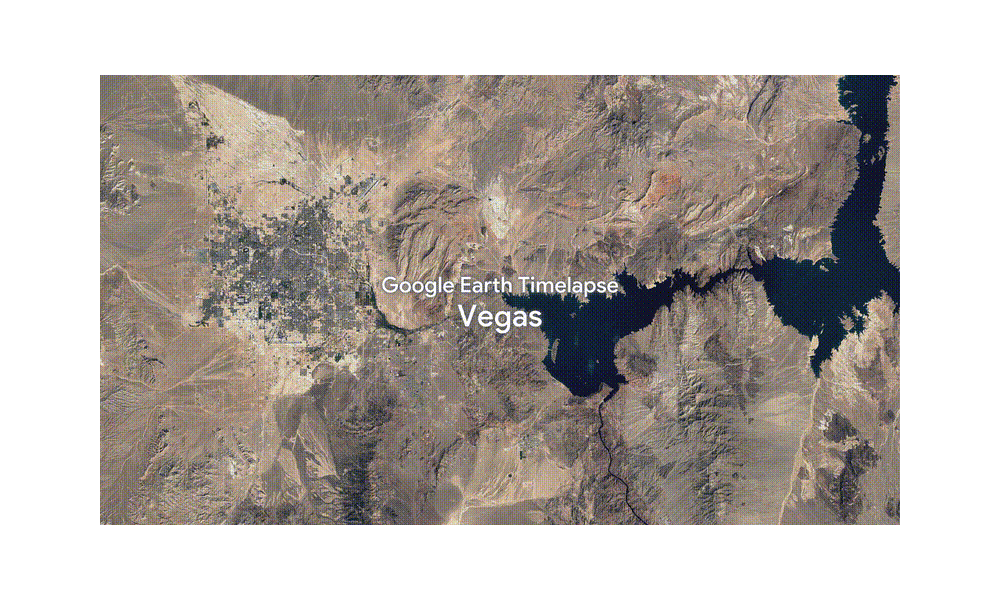 Impact of hydropower dams in the Brazilian Amazon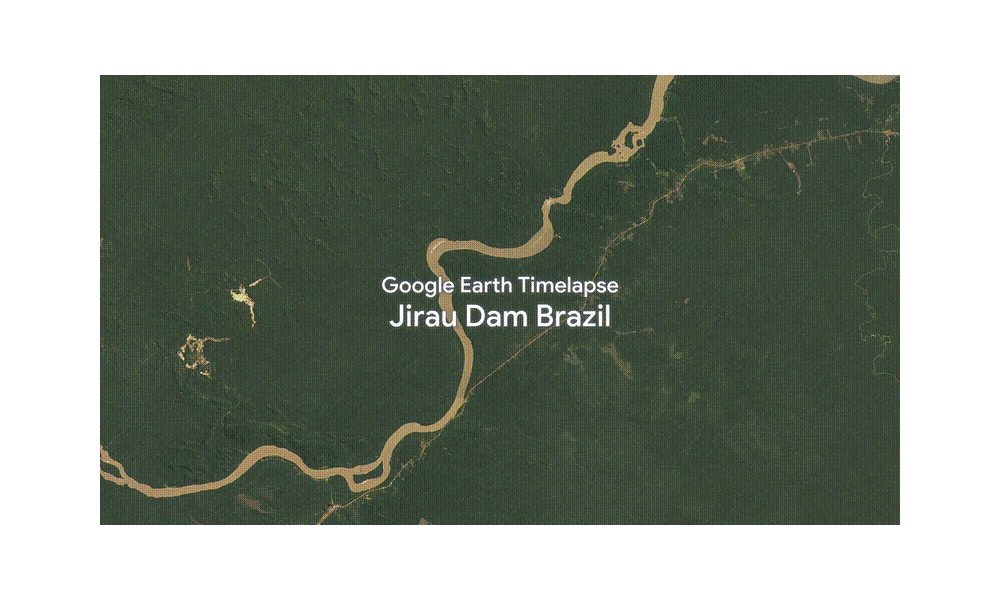 Bushfires in Australia's Northern Territory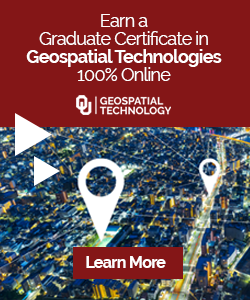 Read on