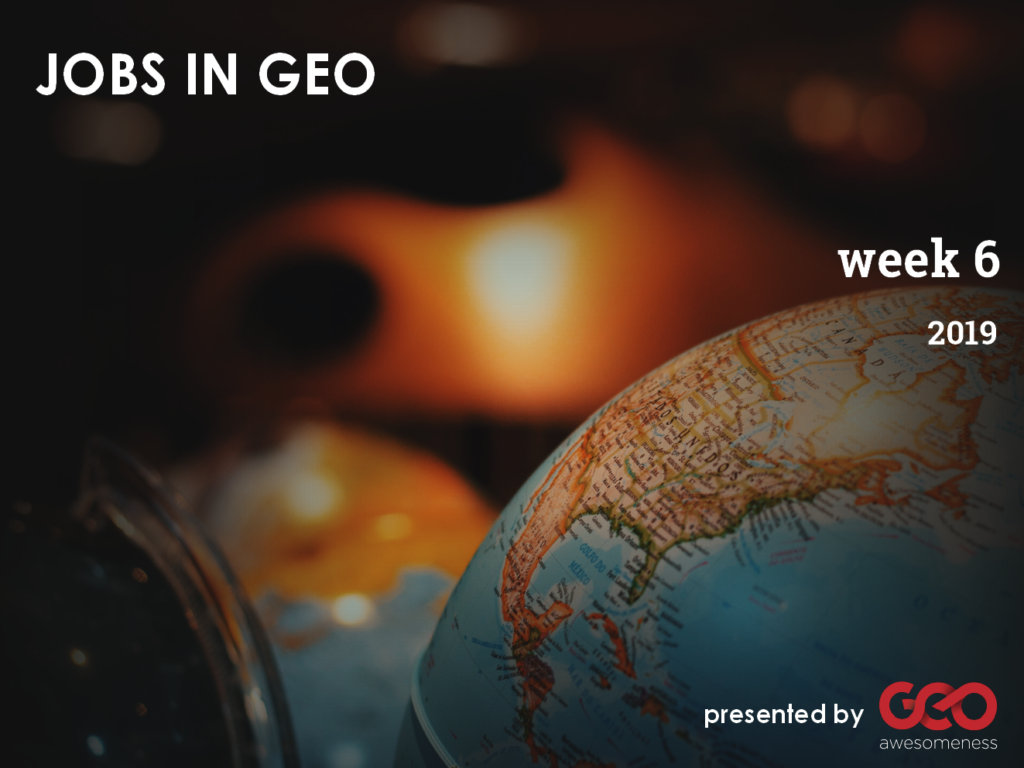 #Business #People
Our Geospatial Job Initiative: Jobs in Geo Week 6
At Geoawesomeness, we cover a variety of topics that are considered 'geo'. As technology advances and more companies are using location data each day, this opens up more possibilities for geogeeks to seek geospatial jobs, no matter which career path they choose.
Two weeks ago, we began taking steps towards building a job portal for Jobs in Geo. Each week, we will be posting at least 5 jobs on the blog. Not only will this give our readers more exposure to different companies who use location data, we'll aim to highlight the diversity of geospatial jobs for geogeeks to pursue. If you also want to see more jobs posted throughout the week, we're always sharing on LinkedIn. 
For previous posts, check out all the cool Jobs in Geo. Here are the Jobs in Geo this week.
Experienced Business Development/Sales Professional at Azimap
📍Cookstown, Northern Ireland, UK
https://www.azimap.com/experienced-business-developmentsales-professional
Interaction Designer at Waze

📍Tel Aviv-Yafo, Israel
https://careers.google.com/jobs/results/4980167465959424-interaction-designer-waze/?q=waze
Software engineer at Satelligence
📍Utrecht, The Netherlands
https://satelligence.com/careers/
Front-End Lead Developer at SensorUp

📍Calgary, Canada
https://sensorup.com/careers/
3D Software Developer at Cesium

📍Exton, USA
https://cesium.com/jobs/3d-software-developer/

Remote position of the week: Customer Success Manager at Planet
https://www.planet.com/company/careers/?office=View%20All&department=Sales&job=1458088
If you see any positions that would be interesting for our community, you can also submit a job using the online form for us to review and include in our list. We hope that you're enjoying the series!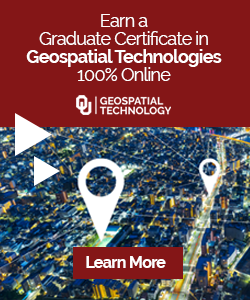 The community is supported by:

Next article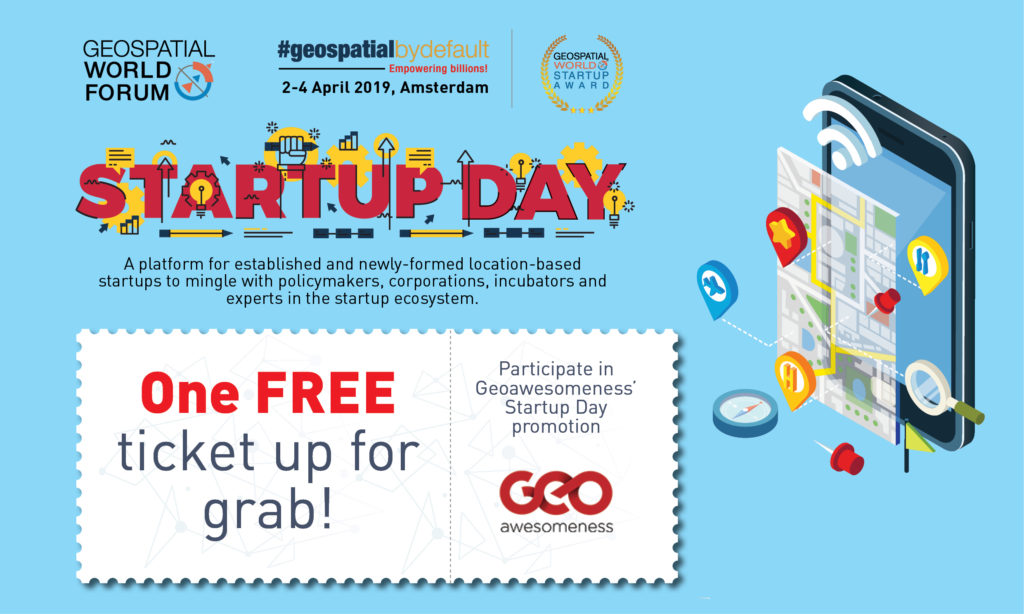 #Business #Ideas
Win a free ticket and the chance to pitch your startup at Geospatial World Forum 2019
Geospatial World Forum 2019 is definitely one of the biggest events of the year with more than 1500 attendees from 500 different organizations in attendance. This year's edition is extra special for us at Geoawesomeness! We are proud to announce that we are working together with Geospatial Media as Outreach partners to provide startups a platform to showcase their ideas and network with other companies during the event aka "Geospatial Startup Day".
As part of the Geospatial Startup Day, 8 startups will be invited to pitch their ideas on how location-tech can help solve critical problems to win the Geospatial World Startup Award.
Grab a free ticket!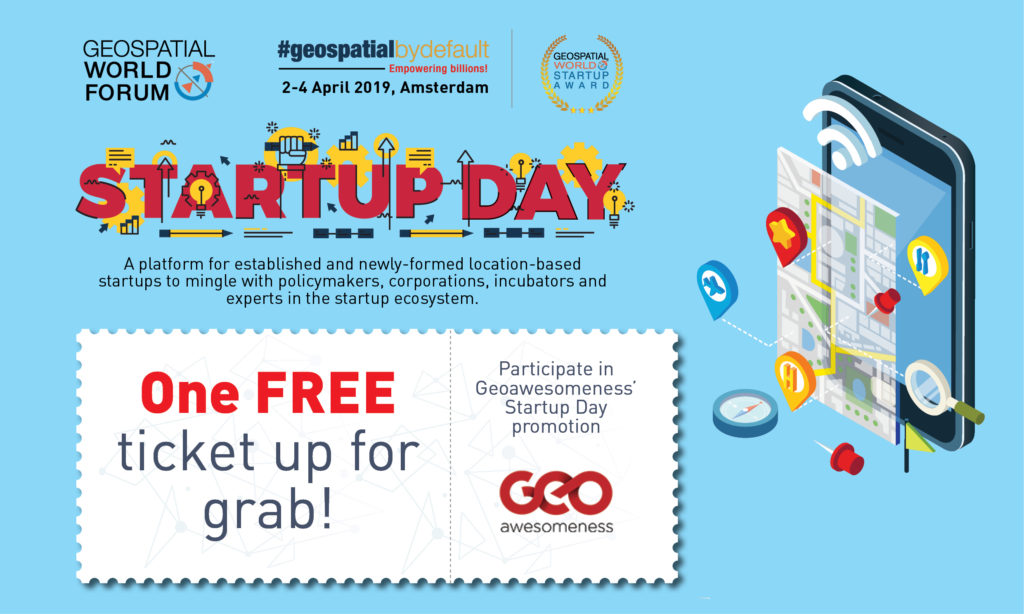 Are you an EU-based startup, founded less than 4 years ago with less than 20 employees. Here's your chance to win a free ticket to attend the startup day and be one of the 8 startups to participate in the pitch and win the Geospatial World Startup Award.
Interested? If you don't mind, take a few minutes to fill out this form and we will reach out to you shortly.
Bonus: A feature on #TheNextGeo
In addition to that, we also intend to cover each of the 8 startups that will pitch at the event as part of our series on startups #TheNextGeo! So what are you waiting for? See you at the event!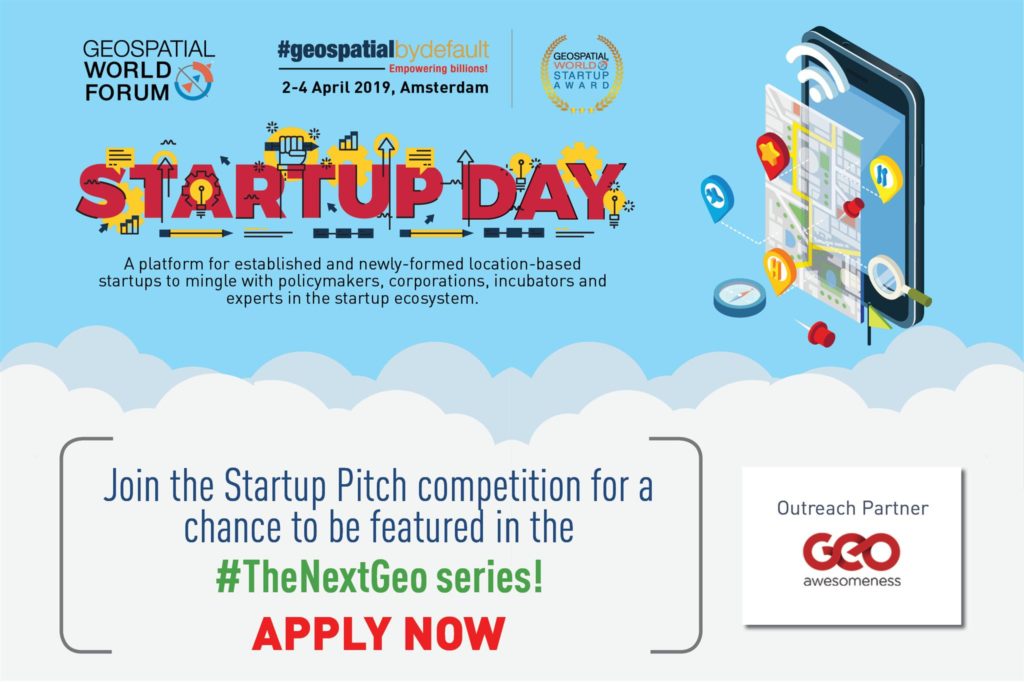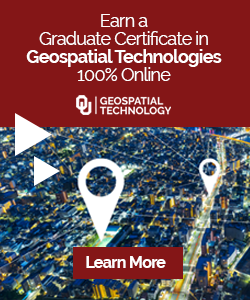 Read on