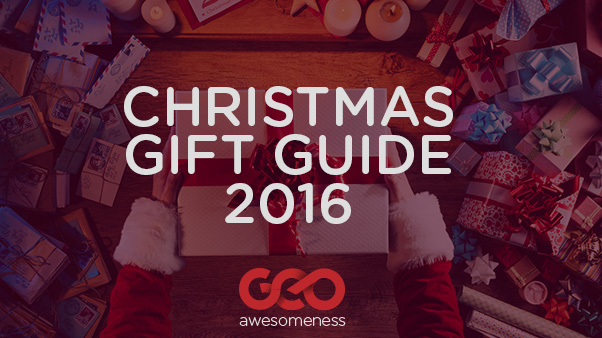 #Business #Featured #Ideas
Geoawesome Christmas Gift Guide 2016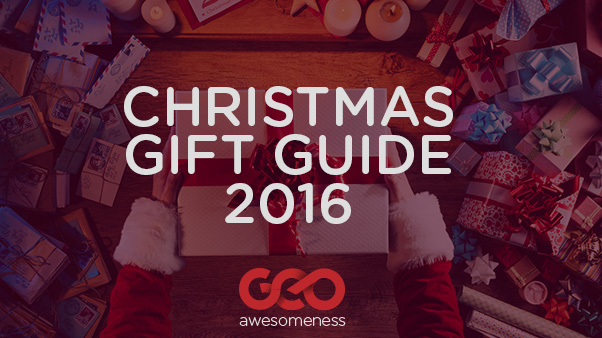 Looking for the perfect holiday gift for a GeoGeek? Check out our Geoawesome holiday gift guide. We've got for you 22 awesome gift recommendations from $9.99 to $4,200.
1. Geo Christmas Tree Ornament – $9.99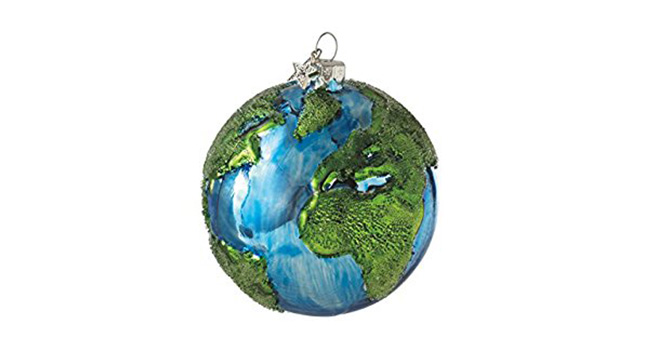 Christmas Tree ornament is one of the most casual gift you can give but if it's map-styled it becomes one of the best and inexpensive things you can give to a GeoGeek.
2. Custom-made map napkins – $12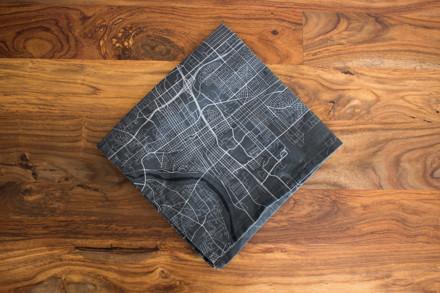 Monochome is a website which allows you to select any data from OpenStreetMap to and create out of it a stylish napkins, T-shirts, tanks, skirts or pillows. Everything happens via interactive online tool. It's a great gift that you can customize.
3. Dymaxion Projection Folding Globe – $15.00

Ok. This is probably one of the coolest gifts for a true GeoGeek. It's a magnetic folding globe folding and unfolding in Fuller's projection. Every map addict will love it.
4. Compass Suunto – $17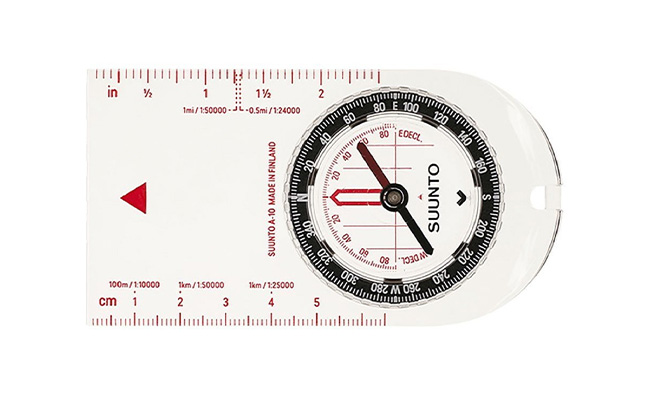 Campass is a great gift for every GeoGeek. After getting it maybe he/she will finally learn how to properly use it…
5. The Book of OSM by Steve Coast- $19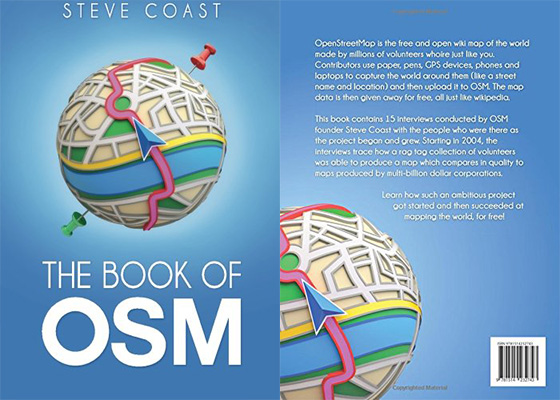 Last year Steve Coast – the founder of OpenStreetMap decided to write a book. It's a must read for every GeoGeek and every supporter of OpenData initiative.
6. Overview: A New Perspective of Earth – $25.46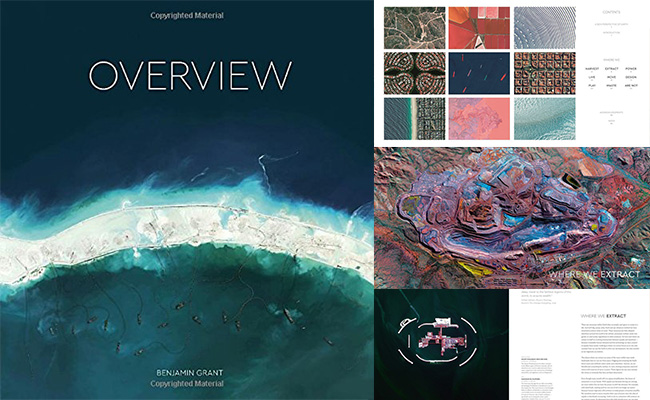 This amazing book shows a stunning collection of satellite images of Earth. It offers an unexpected look at humanity and it is the hottest gift you can give to anyone this season.
7. Bucket list scratch map – $35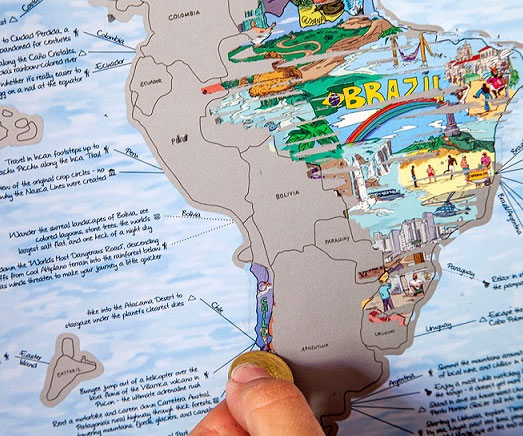 This is one of the best gifts for every traveller and adventurer. This illustrated map features the most awesome destinations on our planet. We propose you get for a gift a scratch-off edition that comes covered in a silver scratch-off layer.
8.Kerbal Space Program on PS4 – $39.99
Awesome game on PS4 that lets you create, explore and manage space missions. The best gift to any gamer.
9. Map – Exploring the World- $40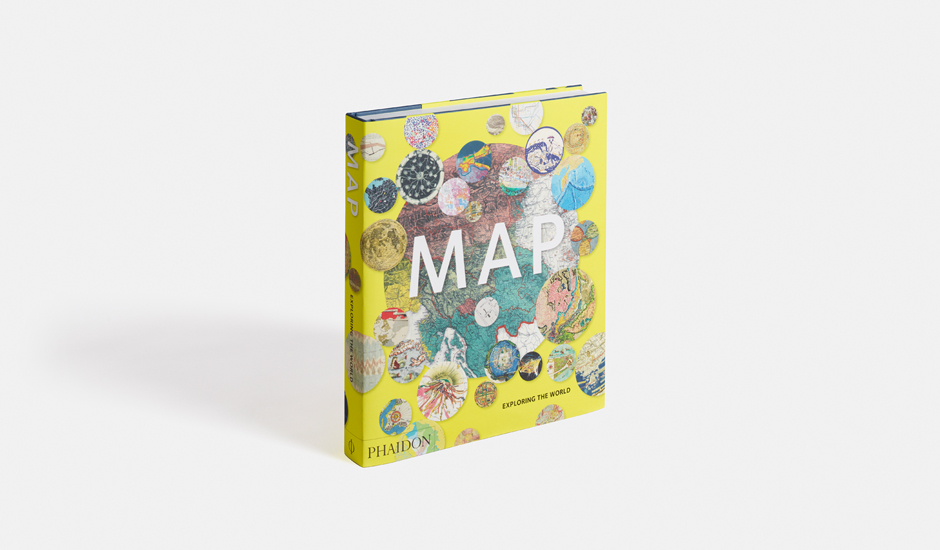 This amazing book features 300 stunning maps from all around the world, and from all periods. This collection of map will give a unique opportunity of exploring and revealing what maps tell us about history and ourselves. I've got one and it's a really great gift.
10. Cutting Board the shape of US states – $48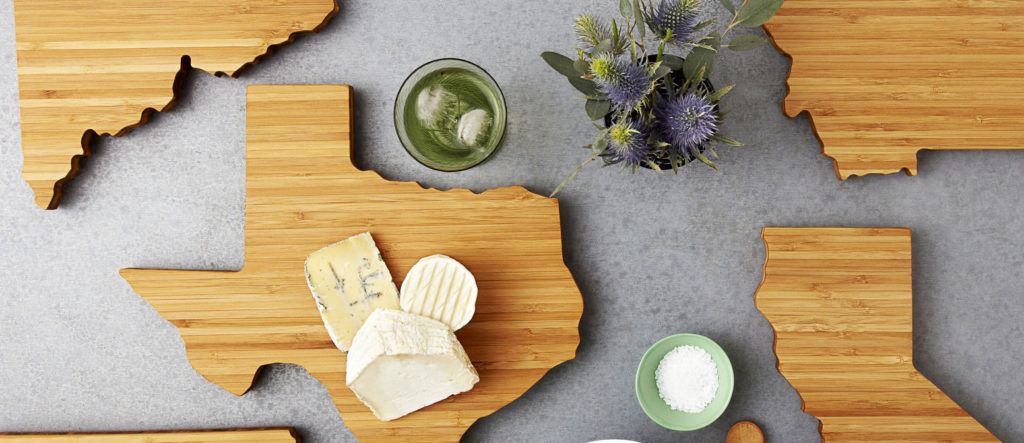 GeoGeek and Master Chef is not a rare combination. These state shaped cutting boards are a perfect gift for every map addict who also loves cooking.
11. Mapwheel – $88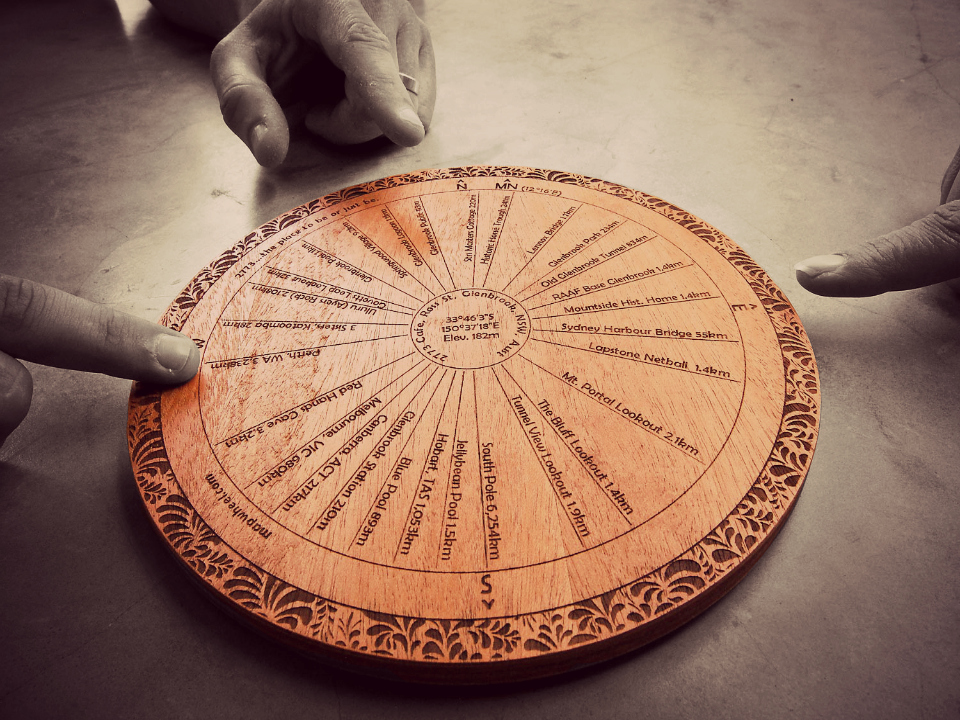 Mapwheel is a pretty cool concept by Australian start-up. It is a custom-made, laser-engraved direction plaque (aka orientation table, toposcope or topograph) that shows the exact direction and distance from a your chosen home location to your selected points of interest. Totally unique gift.
12. Garmin eTrex 10 – $79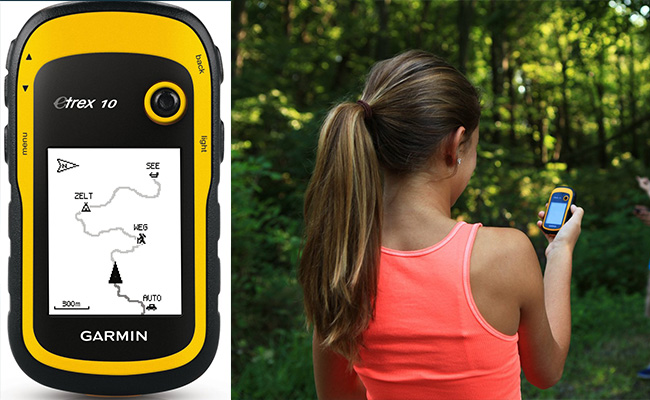 Garmin offers this rugged hiking handheld navigator for just $79. Although it's an entry level device it should keep you on the route in most of the cases. It's a great gift for every hiker.
13. National Geographic Atlas of the World – $129
Awesome collection of
National Geographic maps
published to mark the 100th anniversary of Nat Geo cartography. Great gift!
14.TomTom Bandit GPS action camera – $204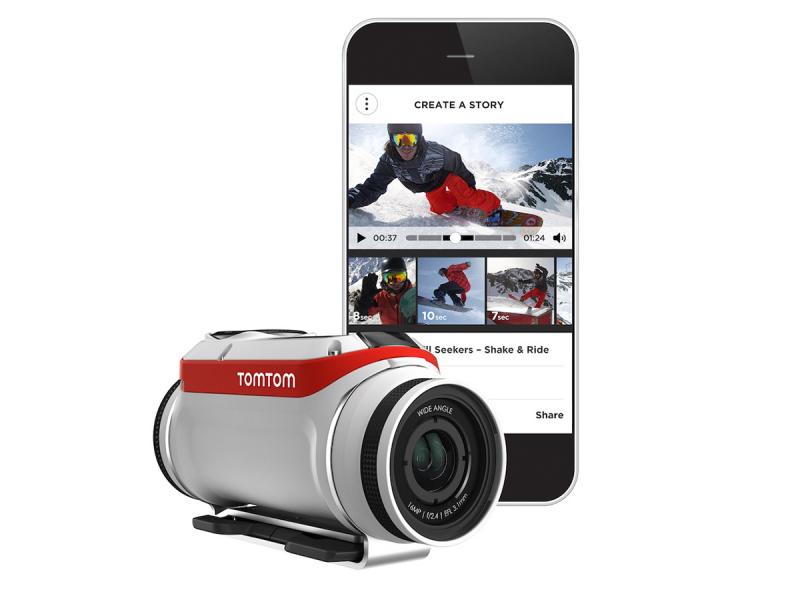 TomTom Bandit is a GPS equipped action camera which deals with every problem that GoPro has. The first one is of course no GPS sensor, the second one is easy video editing on a smartphone app when you're still in the field.
15. Garmin Fenix 3 – the ultimate GPS watch – $375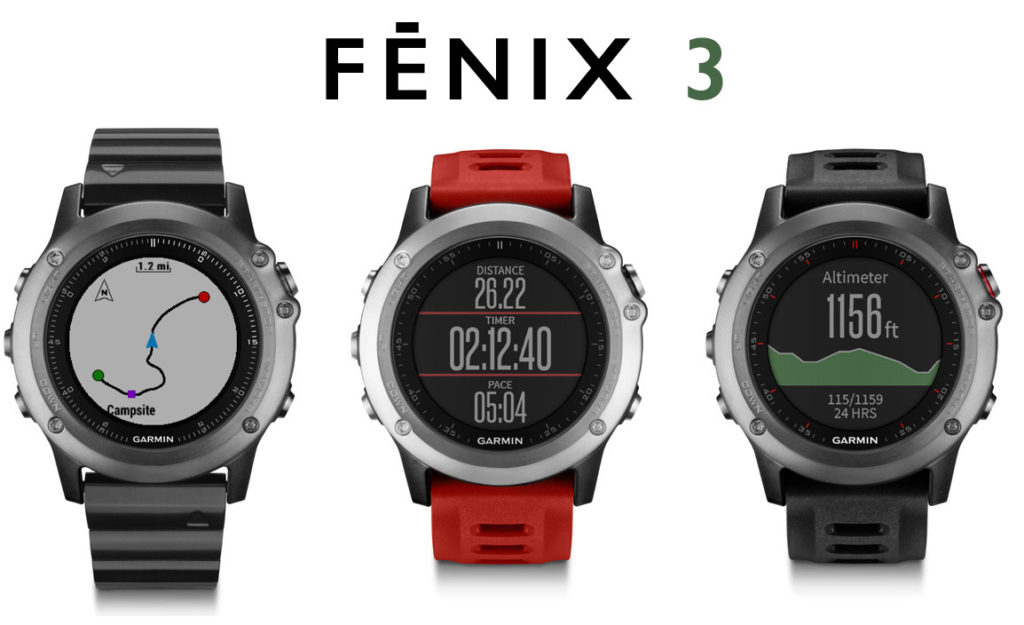 This is my favorite outdoor smart watch. It has a built-in GPS, altimeter, barometer and compass. You can use it as your outdoor watch, activity tracker and partially a smartwatch. Frankly speaking it's a much better choice than Apple Watch.
16. Lenovo Phab 2 Pro – the first Tango mapping device – $499
17. DJI Mavic Pro – $999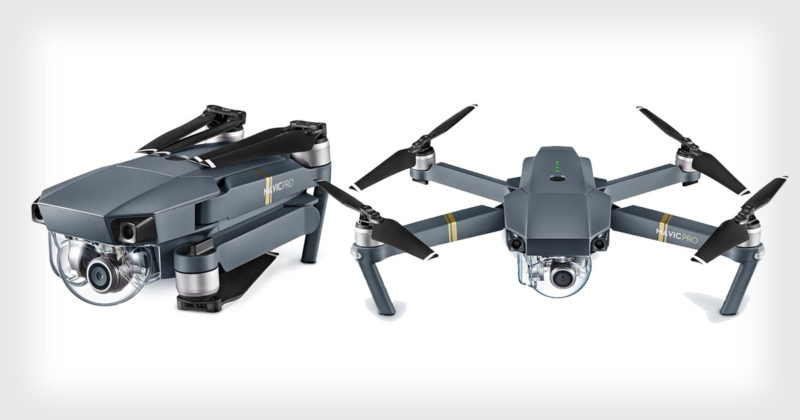 DJI Mavic Pro is the awesome foldable drone with a lot of automated features that can be used for drone mapping on the top of all other cool things you can do with it.
Although the gifts above are great for both women and men, this year we have decided to add a separate category: Top gifts for GeoGeek women. Thanks to my wife for helping me put this together.
1. Illustrated Maps Book – $19.66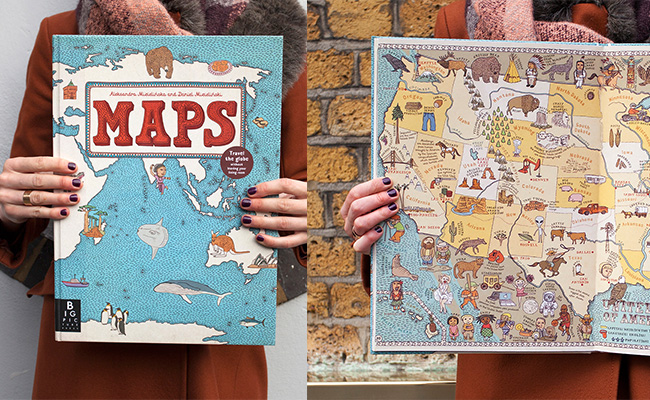 This book of maps is a visual feast for readers of all ages. It features not only borders, cities, rivers, and peaks, but also places of historical and cultural interest, eminent personalities, iconic animals and plants, cultural events, and many more fascinating facts associated with every region of our planet.
2. Handmade World Map Bag – $32 
This small 
Wristlet
is perfect to carry around small essentials like phone, cash and ID. It's also totally adorable.
3. Monochrome Tote Bag- $39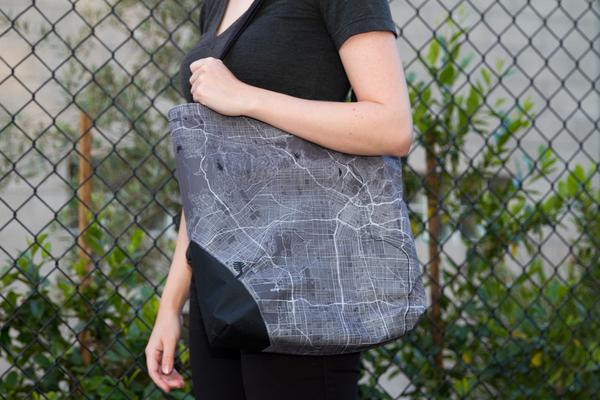 Monochome is this awesome website that allows you to select any data from OpenStreetMap to and create out of it a stylish clothes and accessories. Everything happens via interactive online tool. Perfect customized gift.
4. Map lamp – $49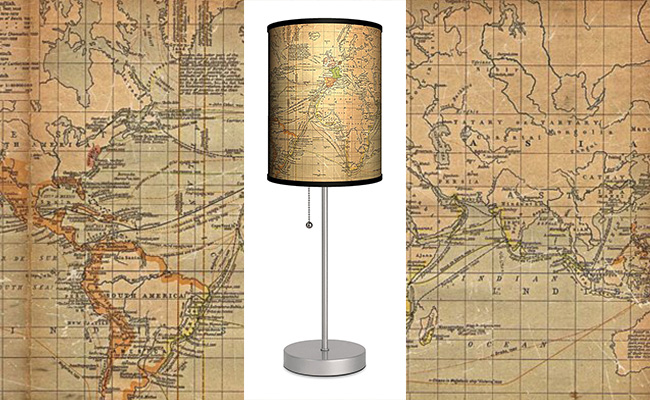 Adding some map style to your home is always a good idea but if you don't want to hang a map on your wall this small lamp might be a good solution.
5. Gucci seamap skirt – $4,200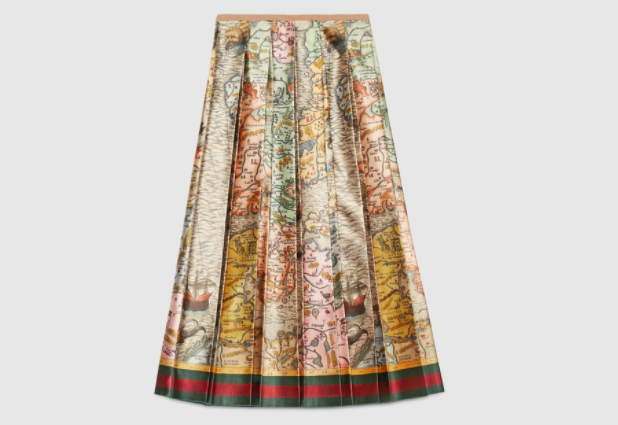 Map patterns are always in fashion but this year they are the top. Even Gucci has a sea map skirt in its latest collection.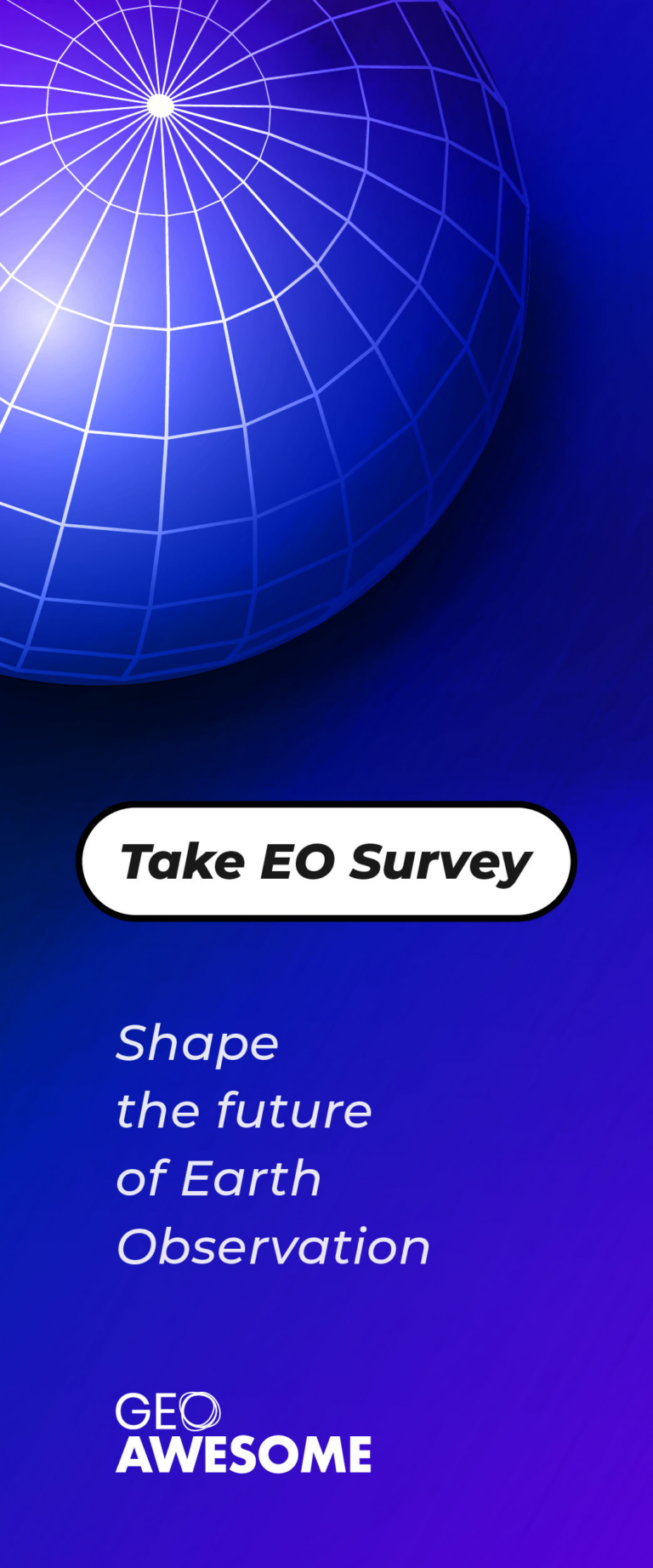 The community is supported by:

Next article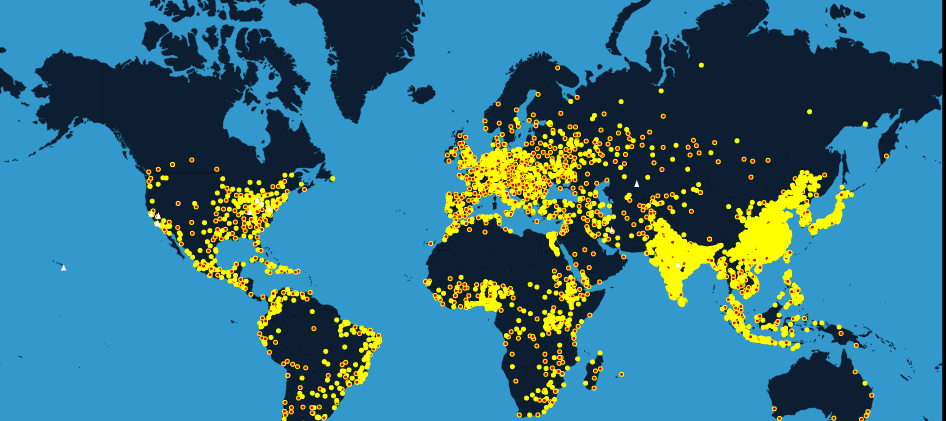 #Ideas
This map will take you to an amazing journey throughout 2000 years of human population
Historical maps never cease to amaze me. The only problem I have with them is that they are mostly static or they are focusing on a single event without showing the full context.
Team from populationeducation.org felt the same way, and they came up with nice project, which meets expectations of many GeoGeeks like you and me. The website called "World Population History" is an interactive map that lets you explore 2000 years of our planet's population density on the top of other data. Data gathered for this project comes from hundreds of sources that includes, books, articles and online databases. Furthermore, the map show forecasts of for the further population growth in the next 100 years, which is really awesome. The idea for the project came from a popular teaching resource video "dots on a map", representing population changing through time.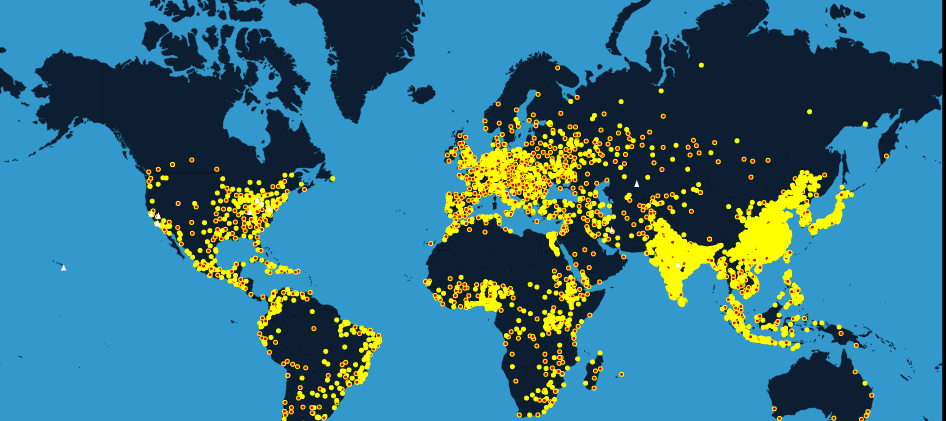 The interactive map presents the human population in a form of yellow or red dots – each representing 1 million people. Red ones are clickable and store additional information about the local population. (Keep in mind that in areas where people do not live in concentration zones, dots are placed in the middle of their approximate range). On the bottom of the map you will find timeline divided into five themes – Food & Agriculture, Health, People & Society, Environment, and Science & Technology with organized and described milestones, marked as white triangles. As you may suspect, almost all milestone events have a location on the map.
It's a fantastic tool to explore the data. Simple and useful.  Additionally, the map offers a set of option to customize themes, features and overlays to your needs. It offers some additional data that allows for further analysis. The data includes: Fossil Fuel CO2 Emissions, Fertility Rates, Urbanization, and Life Expectancy for the last 300 years!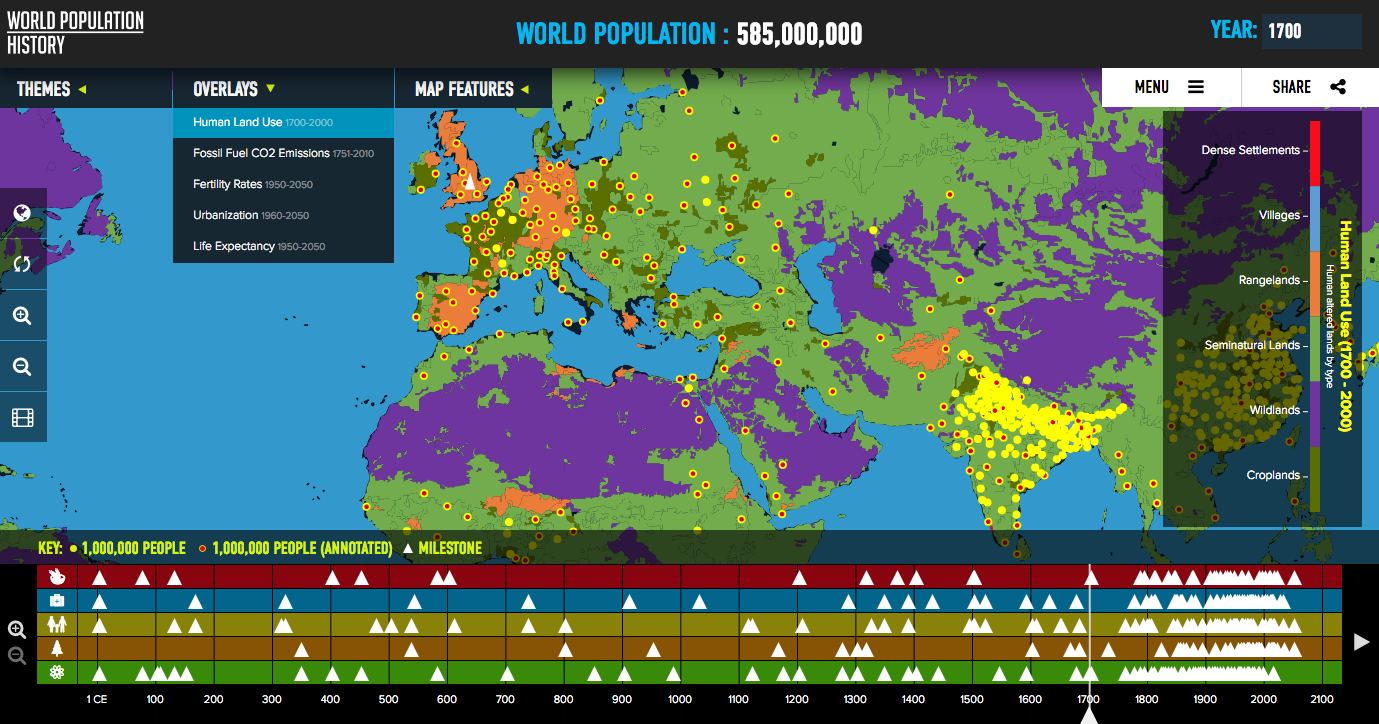 In example above I checked my area (where I was born) at year 1700 and it seems that at that time my land was mostly cultivated. But this is not the end. If you would like to know, how many people lived when you were born, sites offer one of its extra features to do so – interesting …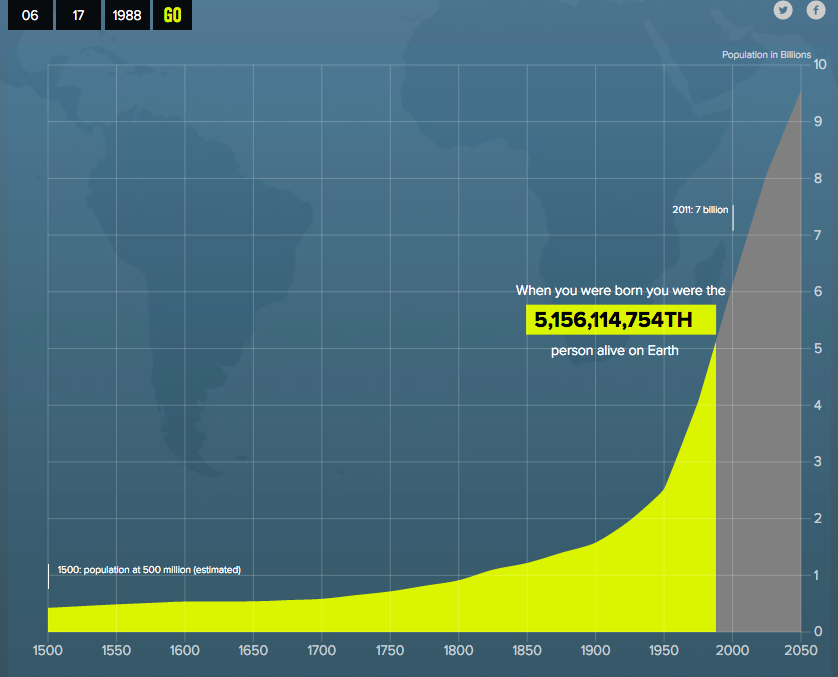 The authors state, the aim of the project is to provide constructive knowledge to young listeners in the field of geography and history. That is why, they prepared a set of online lessons for teachers, which can be found on this page. After exploring the site, student can participate in knowledge quiz. Awesome!
I must admit that I totally love this project. It shows data that could be perceived as a bit boring in a new, interesting way giving it spatial and temporal context. Amazing!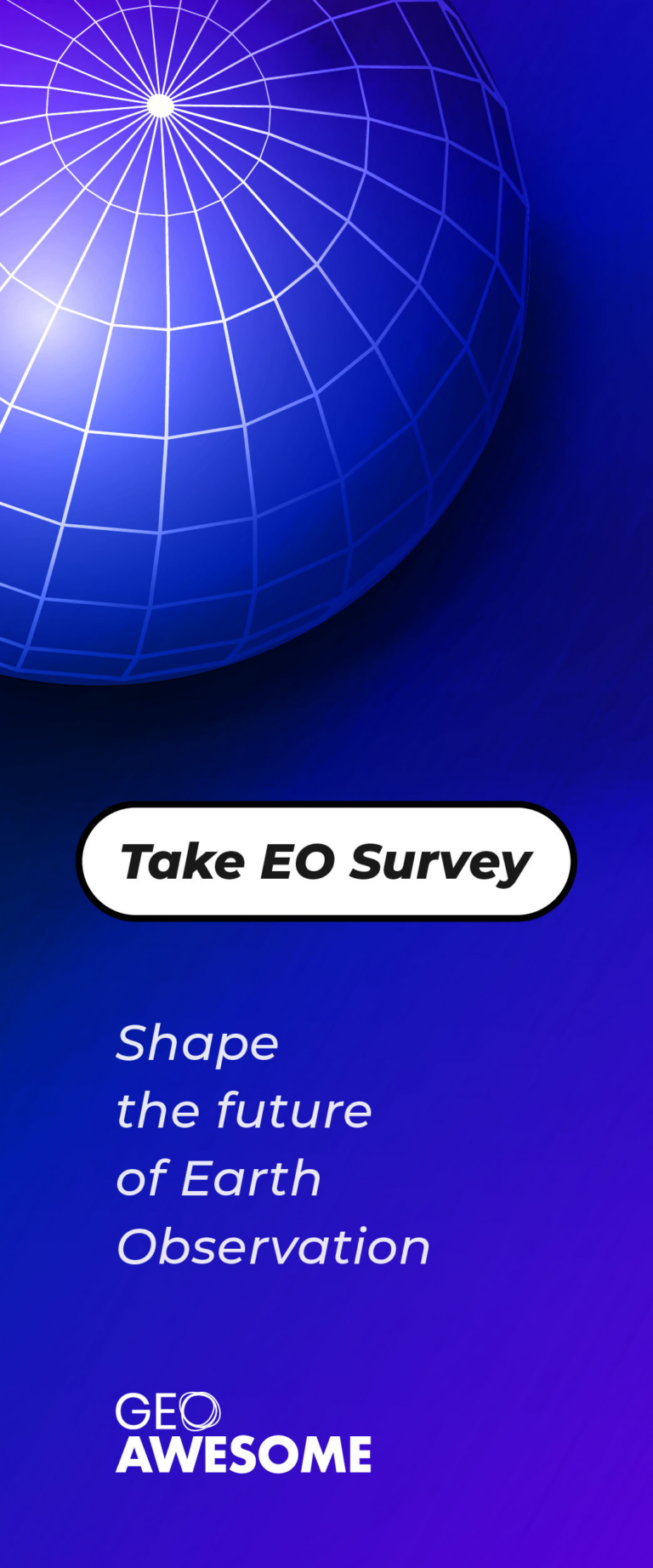 Read on