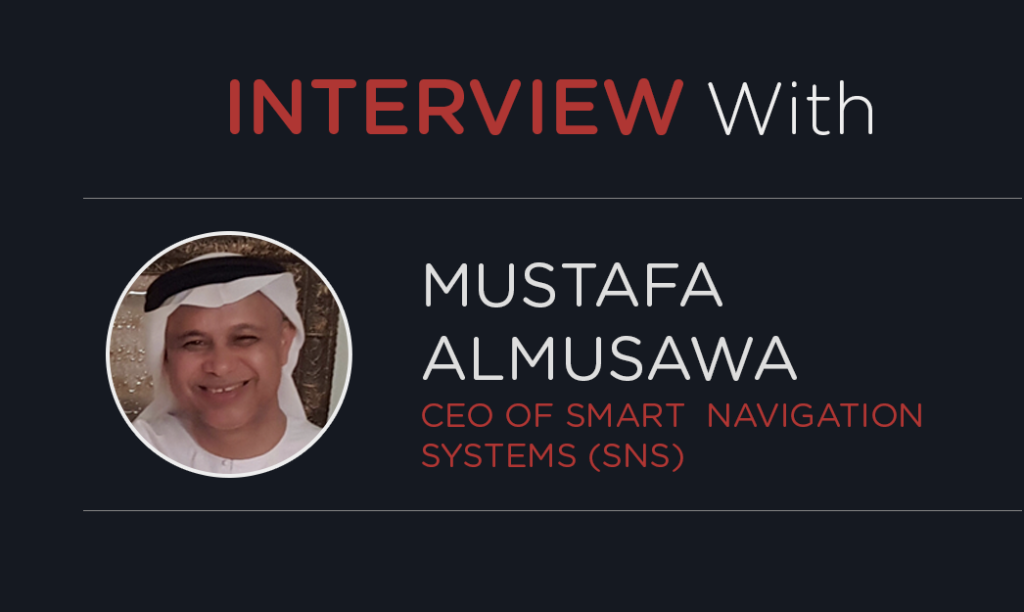 #Business #Ideas #People
The future of Indoor Navigation is here: interview with the CEO of SNS, a start-up ready to introduce innovative Indoor Location Solutions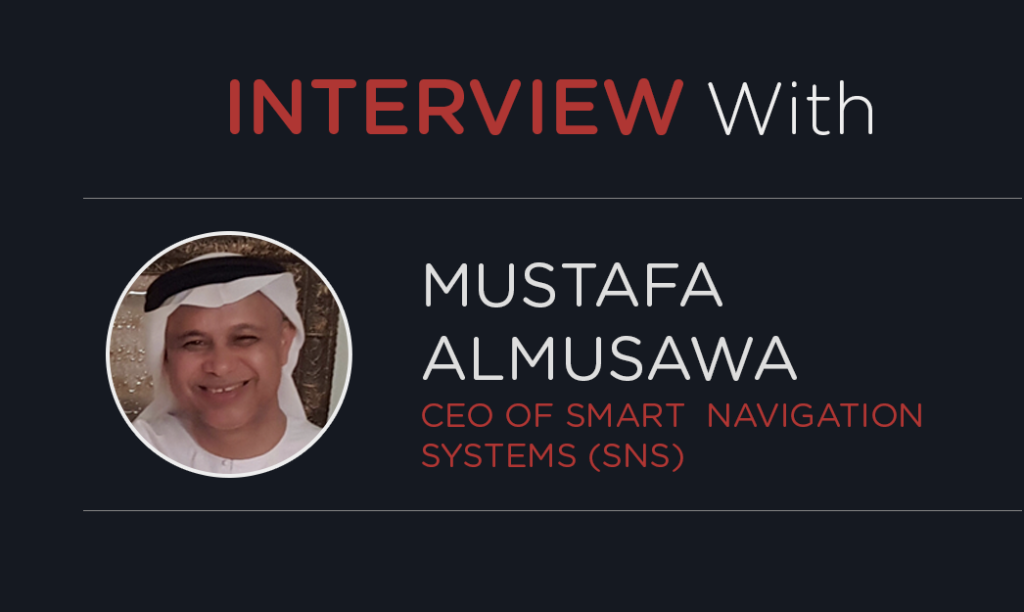 The future of Indoor Navigation IS here: this is especially true for the person who leads a successful start-up, is a reliable partner and knows a tremendous amount about Indoor Positioning and Navigation Systems (IPNS).
Mustafa Almusawa, the CEO of Smart Navigation Systems (SNS) and a successful entrepreneur, has created a powerful application for shopping malls that can easily be customised to other big venues like hospitals, airports, stadiums, etc.
Today we are talking to Mustafa to find out more about his story, how he decided to start his business and learn the principles he follows to reach his goals.
Hello Mustafa. Thank you so much for taking time to talk with me today.
Hi Kate. It is a great pleasure.
Amazing! So let's start by discussing how your start-up business was born? Was it an immediate thought or was it incubating for a long time?
It was born in response to a call from our government to have experts like myself establish their start-ups to add a positive contribution to our Government vision to be a country with knowledge-based economy
How many roles do you play in your start-up? How do you operate within your team?
I have adopted a strategy to keep the core team owning and designing the solution, consisting of myself and family members which I pass on to strategic successful partners to outsource the software code development based on my design and specification. I am pleased to announce that I have enjoyed a wonderful and successful partnership with ITechCraft.com as our application development partners. My family members are my main team for the design and testing. They are doing a great job in which we enjoy the additional benefit of getting them involved: I am not isolated from them: they get real experience and will maintain business continuity.
Please tell us about your Indoor Positioning and Navigation System.
Our system is a platform and mobile application innovated and designed in the United Arab Emirates by our family team. It allows users, through their mobile phone, to easily find their way inside big venues such as shopping malls, exhibitions, museums, airports and hospitals. The system is designed and built based on an innovative functionality such as being one single application that works in all types of venues, is configurable without coding, modular to support different positioning engines, and enables finding children and friends. The platform is flexible to be adapted for many uses including non-consumer usage, such as factories, warehouses, and improving indoor emergency response time. The application is ready for deployment and is available in Apple and Google Play stores. And now we are looking for resellers and distributors in all countries. The links to the video of our applications can be found here:
Who is your target audience? Who might benefit from using your Indoor Positioning and Navigation System?
The public with their smart phones will enjoy a better enhanced experience when finding their way inside big venues. For example, shopping mall owners,  who pay us a subscription fee to use our system, will find the following benefits: they will be able to attract more visitors, sell more of their products and have a better understanding of their visitors through analytics and heat maps that our system provides about the visitors' behaviour and movement inside their venue.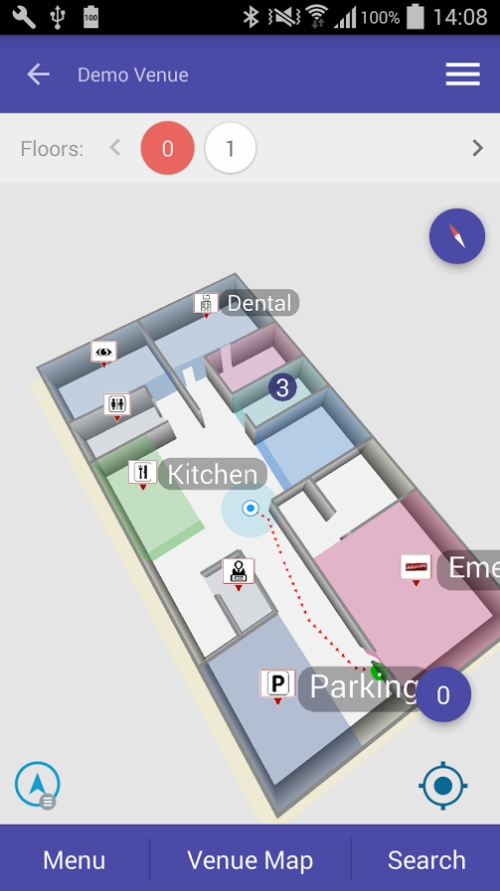 Tell me more about the technologies of your System. How did you make a decision which technology to use?
I have trusted our partner, ITechCraft.com, to select the latest available technology to best fit our design and specification. ITechCraft.com has used the best available up-to-date technology regarding programing languages, libraries and tools for the backend control panel and the mobile application.
We have implemented our system, now integrated through SDK and API's, with some of the leading positioning technologies available in the market. Our system has been designed in a modular and flexible manner to be integrated with many of the other positioning technologies.
Do you have partners working on this project? Could you tell us a little bit about them?
Our strategic partner is ITechCraft.com with whom we outsource software development of our system based on our design and specifications. Working with ITechCraft.com for almost the last 2 years, I have realised that I really got the right partner for whom I was searching. We have managed to team up to develop one of the most innovative platform and mobile application for indoor location solution.
In summary, we have enjoyed working with the ITechCraft.com team based on the following principles: strong mutual trust, clear communication, mutual understanding, positive agreements, commitment, prompt response and on-time delivery – ending up with a win-win situation and enjoying mutual success stories. Those stories have already been realised in developing innovative products: the indoor navigation mobile application (InNav) and the school bus management system. More innovative products are under development and will soon be announced.
What vision and mission do you have for the next couple of years?
Our vision is to be regarded as among the best location-based solution providers in the world.
Our mission is to continue as a self-learning start-up with continuous improvement committed to providing innovative location-based solutions serving our communities. We will achieve this through our devotion and successful partnership with our stakeholders.
Thanks a lot for sharing all these details. Mustafa, perhaps this is a tricky question, but do you think there could be some formula of your success? If so, what is it? What do you do to be happy, successful and make your dreams come true?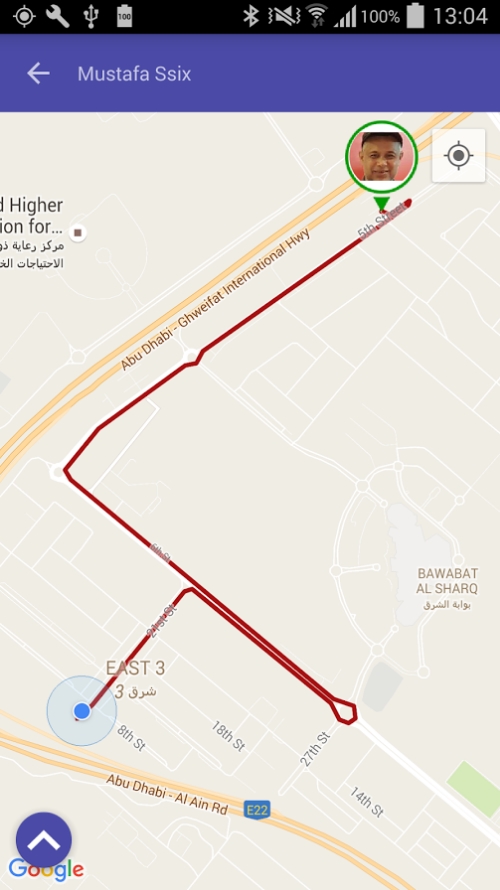 I think the formula of success can be summarised in the following points:
Be an SME in your SME. This means that you have to be subject matter expert in your small and medium enterprise. This ensures success to have a business model of you becoming the owner, and manufacturer of the solution with full leadership and unlimited horizon of opportunities for learning and innovation.
Make your work you hobby. You must love your career and enjoy working with passion believing and trusting yourself, and visualising your success at the end of road with full positive thinking and attitude.
Involve your family in your business. This allows you to maintain a balance in your life and engage the most important people in your life in your success.
Build up a successful partnership with stake holders in general and the application developer in particular as you will travel together in the journey of innovation making a positive contribution in the progress of the industry of your domain. The application developer with whom you make a mutual success story is the one who translates your ideas, design, specifications into a reliable cost-effective product enhanced with his additional innovative enhancements.
What would you advise to those ready to start their own start-up, but afraid of competitors in the market?
Work in the 4P formula: Project, Product, Profit and Proud. The entrepreneur should move quickly, making his ideas into a project of developing the product into a reality. This will require funding and development through in-house employees or outsourcing (I have adopted the second option.) He should aim to make his product competitive of being creative, functional and user friendly with great performance and reliability. The proof of the product having a value proposition is to bring profit, by being very well marketed bringing revenues and income. If his project becomes a profitable product, he deserves to be proud.
Thanks a lot for your answers, dear Mustafa! IT Craft company is extremely happy to work with you and we wish you many successful stories to share!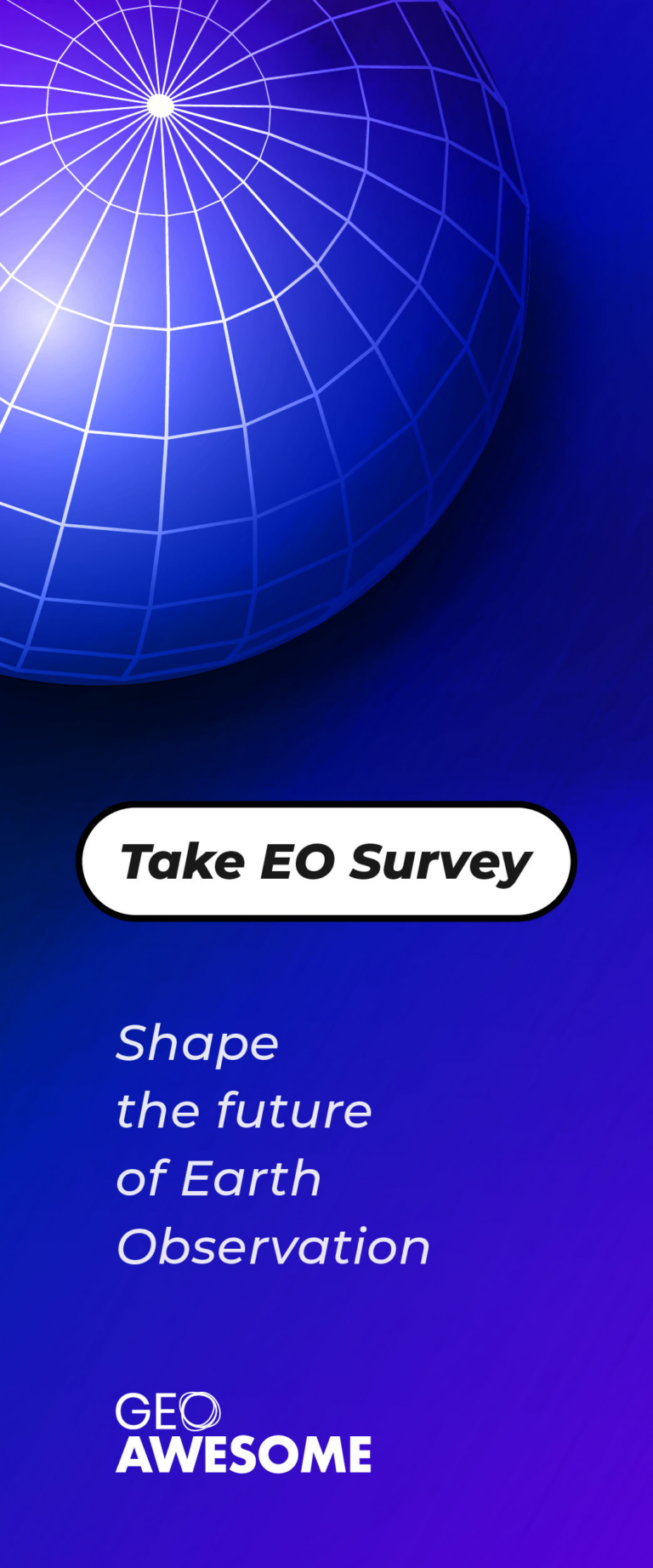 The community is supported by:

Next article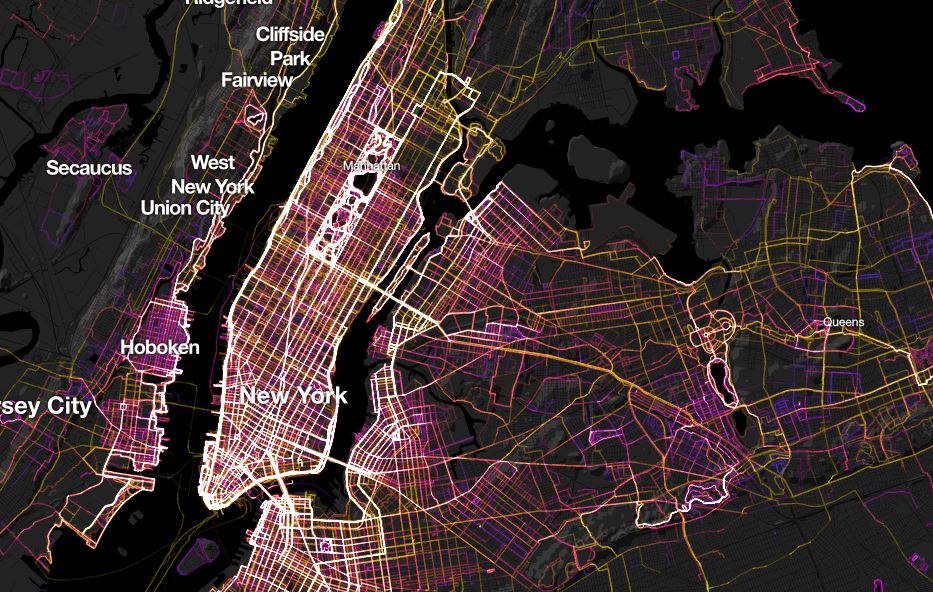 #Featured #Fun #Ideas
Top 19 geovisualization tools, APIs and libraries that will let you create beautiful web maps
Creating a good web map is not an easy task but over the years we've seen plenty of amazing geovisualization examples. Almost all of them have been developed with the use of one of the tools, APIs or libraries mentioned below.
If you think that we are missing something let us know in the comments.
Mapbox is a geo-visualization platform that gives easy to use set of tool for creating beautiful web and mobile maps. It offers users a full control over map styling (including background map) and has a lot of cool additional services such as satellite images, geocoding or directions.
CARTO previously known as CartoDB is the best platform for complex and dynamic geospatial data visualization and analysis. But don't be afraid it offers also a lot of drag and drop easy to use tools for newbies.
Esri has monopolized the field of GIS and is also one of the most popular geo visualization platforms. It offers easy to use, cloud based environment that allows creating beautiful story maps among other.
Here Data Lens is a set of APIs that provide a seamless developer experience for creation & deployment cool data visualisations. Most importantly it gives you an access to amazing HERE's maps database with unique features like isoline routing.
Google Maps offers a set of APIs for different mapping purposes. It offers access to Google's mapping data that includes StreetView among others. You must have used plenty of Google Maps-based app without really knowing about it. Have you played GeoGuessr? It's also based on Google Maps.
D3.js is a JavaScript library that offers powerful data visualization features for producing dynamic, interactive data visualizations in web browsers. In fact many of the top visualizations done in aforementioned platforms also use D3 elements.
Leaflet an open-source JavaScript library for mobile-friendly interactive maps. If offers really powerful mapping features that commonly used for the best and most beautiful maps.
OpenLayers is an open source JavaScript library for displaying map data in web browsers. It provides an API for building web-based geographic app. Similar to Google Maps but for free).
GIS Cloud is a web-based GIS platform. It designed for spatial analysis rather than map-based dashboards but it offers the fastest on the market performance as well as other cool features like 3D support.
Mapzen is a cool mapping company working on some amazing visual projects. It offers some unique and open mapping tools for developers.
Maps4news is a platform that allows for designing cool looking maps online and downloading them in a vector format needed for printed media (and for editing by designers). There is some basic interactivity that you can add if you want to publish it online.
Tableau is a Business Intelligence and Analytics tool that allows you to easily create interactive data dashboards and understand large data sets. It is not particularly dedicated to geospatial data but it offers quite advanced mapping features when you dig a bit deeper inside it.
CMaps Analytics offers the advanced location analytics software solutions for enterprise allowing cool visualisations.
MapCite is a geographic data visualization company that offers both a web mapping and Excel interface for users to analyze their location data.
MangoMap is a simple online mapping environment. It's not as advanced as other platforms but it can help you with some simple mapping/gis tasks.
Simple tool for plotting demographic data on a US county map.
Infogram is a web-based infographics platform that allows creating cartogram maps as one of the features. You can olny map maps per country but if this is what you need it's one of the easiest tools out there.
MapStack is a web-based tool that allows you to play around with OSM background map. You can easily choose one of the main map themes and then modify particular map layers like color, opacity, and brightness.
Kartograph is a simple and lightweight Javascript and Phyton library for building interactive map applications without Google Maps or any other mapping service. It was created with the needs of designers and data journalists in mind.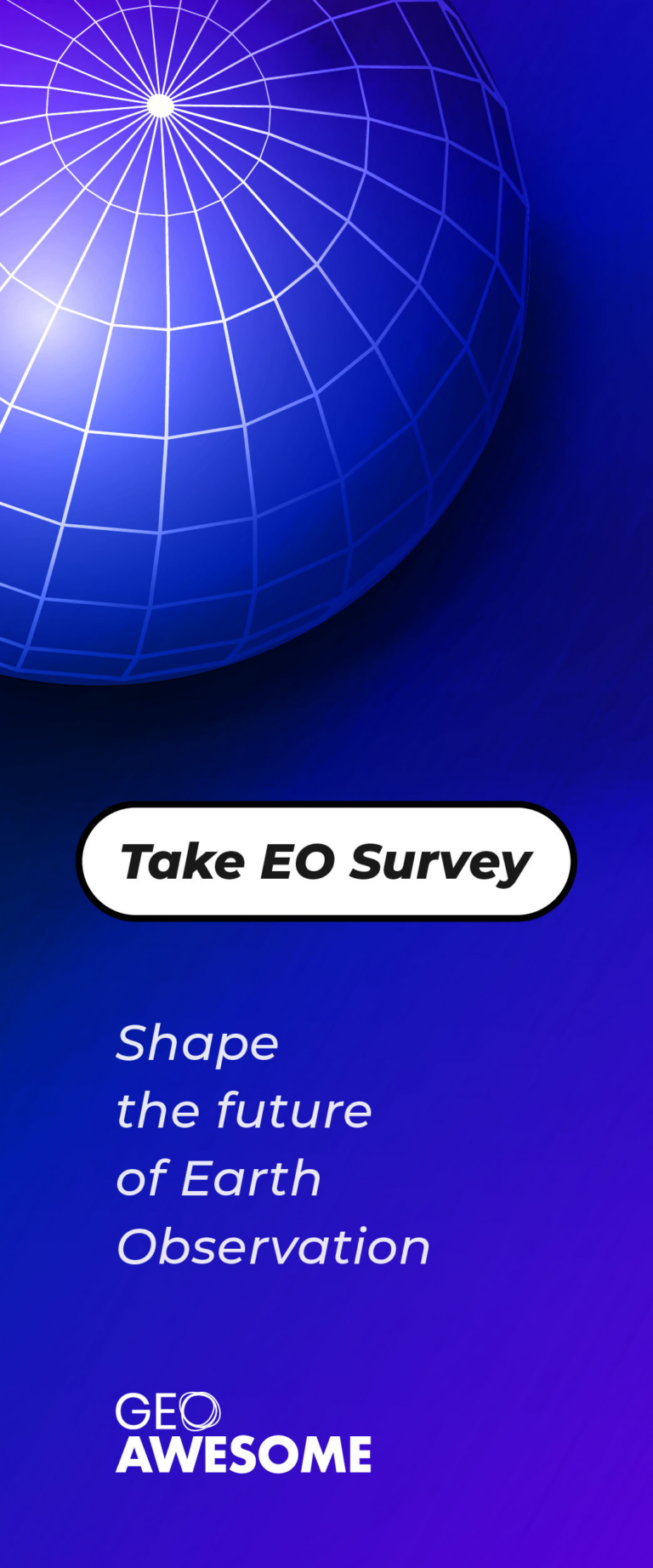 Read on