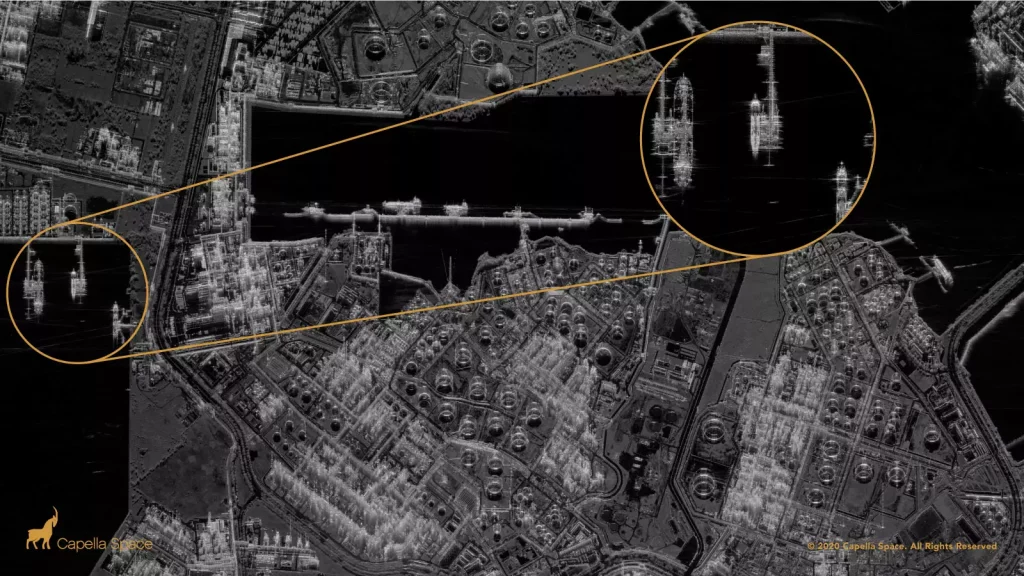 #Capella Space #ICEYE #SAR
Everything you ever wanted to know about SAR satellite data and the ecosystem but were afraid to ask
Editor's note: This article was written as part of EO Hub – a journalistic collaboration between UP42 and Geoawesomeness. Created for policymakers, decision makers, geospatial experts and enthusiasts alike, EO Hub is a key resource for anyone trying to understand how Earth observation is transforming our world. Read more about EO Hub here. 
---
The adoption of Earth Observation satellite technologies is accelerating. More and more companies and institutions are using satellite imagery to better understand the world and more closely observe relevant changes. However, those actors are also coming to the realization that optical satellite systems have their limitations.
The biggest barriers to the use of satellite imagery are cloud cover and limited usability of the data at night—of course, earthquakes or floods can happen at any time, regardless of the weather or time of the day.
Fortunately, optical images are not the only way to visualize the earth's surface from a satellite. Synthetic Aperture Radar, or SAR, is a completely different way of generating a picture, actively 'illuminating' the ground rather than utilizing the light from the sun (as with optical images). SAR satellites beam radar waves to the surface of the earth and map the reflected signal. The system can penetrate clouds, see beneath tree canopies, and work in all weather conditions.
It is also a rapidly growing part of the New Space movement, with several startups developing SAR microsatellites and challenging the more established players in the sector. The technology is attracting more interest—and with it, more finance. Finnish startup ICEYE has raised a total of $304 million so far and received Series D funding of $136 million in February 2022. Capella Space, a company in the United States, has raised a total of $80 million; and Spacety in China has also completed Series C financing recently. The New Space movement is also accelerating the access and availability of SAR data and analytics that can be built on the top with companies like UP42 among others pushing the industry forward.
How does SAR differ from optical data?
When they hear the words "satellite image", most people envision something like a photograph taken from space—the sort of image that is easy to interpret with the human eye. SAR, on the other hand, is a totally different story. It is often referred to as "non-literal imagery", because the raw data does not look like an optical image and is completely unintelligible to humans (see the image below).
The reason for this is that the SAR image doesn't reflect the direct color and shape of the objects; it only contains the backscatter signal. With some tweaks, the images created by SAR can in fact be rendered into a terrain map more intuitive to humans, but in a typical scenario, SAR data is used to extract information via algorithms and machine learning models without humans ever looking at it.
If users hope to obtain detailed information from SAR data, they need professional processing tools and knowledge. One of the limitations of working with SAR data is the tedious preprocessing, which can include: applying the orbit file, radiometric calibration, de-bursting, 'multilooking', speckle filtering, and terrain correction. After a long series of mathematical calculations and processing, a final image will float up to the surface.
In contrast to a colourful optical satellite image, SAR images are always black and white. In fact, this is not the color of the object, but the strength of the backscatter signal, which is rendered as brightness. For example, water absorbs most of the energy and doesn't reflect much back, so it looks black in the image. Objects with a high metal content—such as ships, skyscrapers, and planes—appear much brighter, because they reflect most of the energy. 
Since the data is so hard to process and interpret, lots of SAR companies don't even provide the raw data to clients. Some of them, like ICEYE, only provide useful information from the interpreted results—flooding information, for example, as an Excel Sheet or Shapefile.
SAR market and demand
In recent years, SAR images have played an increasingly important role in international emergency events, such as the drone attacks against Saudi oil installations in 2019 and the Ever Given ship blocking the Suez Canal in 2021. Events like these have a massive effect on the global financial market, and it is intolerable for customers if the satellite images are not instantly available due to weather. In these cases, more and more satellite solution providers are using SAR data in addition to traditional satellite images, to provide a better service.
According to the market report from Mordor Intelligence, the Global SAR Market was valued at $3,3 billion in 2020, and it is expected to reach $6,5 billion by 2026—representing a compound annual growth rate (CAGR) of 11.6% during the period of 2021–2026.
The 11th Edition of NSR's Satellite-Based Earth Observation reports that the sale of SAR data and derived products is going to see significant growth in annual global revenues, from $700M in 2018 to over $1.7B by 2028. Imagery sales and information products are predicted to dominate, responsible for 63% of SAR revenues in this timeframe. Very-high-resolution imagery (<0.5m) has become the fastest developing market, while high-resolution (0.5-1m) occupies the biggest part of the current market.
However, not all the SAR satellites are able to follow this wave of growth. According to NSR's report, medium resolution (1-5m) market share began to decrease after 2017. Low resolution, meanwhile, presents limited commercial value. It seems that the providers of low-resolution SAR data will need to adapt as high-resolution commercial data brings much more value to clients.
Market demand
The largest demand for SAR satellite images comes from the Military and Defense Sector. It's estimated that the government and military currently constitutes 70% of the market in SAR. It's no wonder, as there are myriad military applications for SAR, such as detecting surface features like building complexes, missile sites, and topographical features of the surrounding terrain.
The biggest individual buyer of SAR satellite image also comes from the Military and Defense Sector: the National Geospatial-Intelligence Agency (NGA). Until 2019, the NGA had a $10 million contract with MDA for SAR satellite images. The agency renewed that contract in 2019 and now pays four image providers a total of $85 million dollars per year.
Besides the Military and Defense Sector, the Financial and Insurance Sectors are also rapidly growing markets, with a CAGR of 14%. It seems that enterprises in this business area are slowly starting to realize the value of SAR data (e.g., flood monitoring in insurance), but such a market requires many years to reach maturity and shift from traditional methods of doing business.
Traditionally, SAR satellite constellations are based on government programs building large, heavy, and costly satellite units and sensors, offering fairly low revisit rates and requiring significant investment—such as the Sentinel-1 mission. But just like the optical imagery sector, startups such as ICEYE and Capella have challenged the traditional model of building microsatellite constellations. These startups believe that the lack of available SAR satellite imagery is the only reason why SAR applications are not more widely used. As more and more SAR satellite images become available, new applications will be explored—and will prove to deliver high-quality data at a fraction of the price.
The history and development of SAR
SAR is not a new technology; it started in the US nearly 70 years ago. However, the application of SAR has only become popular over the past decade. So, why has the development taken such a long time? And what are the critical acceleration factors?
1951–2000: Limited technology in Defense sector
Radar has a history stretching back nearly 100 years. The traditional application of radar is to display the position and motion of highly reflective objects (such as aircraft or ships) by sending out a radio wave signal and then detecting the direction and delay of the reflected signal.
Imaging radar, meanwhile, attempts to form an image of such an object. The origin of the technology dates back to 1951, when Carl Wiley from Goodyear Aircraft Company had a new idea based on the Doppler effect. He realized that if radar pulses were coherent and consistent, users could process the pulses and create two-dimensional imagery with improved resolution. The more observations, the better spatial resolution of the object. These assumptions were the beginning of SAR technology.
In 1960, the first SAR experiment was successfully completed in Washington, and in 1978, NASA's Jet Propulsion Laboratory launched the first SAR satellite (SEASAT-1). Until 1990, the research of SAR technology was concentrated in the US. 
However, from 1990 to 2000, SAR technology started to come out from the laboratory, and Europe, Canada, Russia, Japan, and many other countries started to build SAR satellites. They were quickly followed by China, South Korea and India, and other countries with developing space industries. However, the high-resolution SAR technology was still limited to the Military and Defense sectors due to its high cost.
1995–2013: Rapid development of technology and the beginning of commercial applications
For years, SAR technology has been limited to military and research domains, but the first country to commercialize SAR satellite imagery was Canada. In 1995, RADARSAT-1 was launched, using a C-band sensor at a single microwave frequency of 5.3 GHz. RADARSAT-1 was Canada's very first commercial Earth observation satellite. Although the resolution of RADARSAT-1 was far from adequate for most industrial applications, the project marked the beginning of the commercial SAR era.
The first sub-meter radar imagery for commercial applications was launched in 2007. Both TerraSAR-X, launched by Germany, and COSMO-SkyMed, used X-band wavelengths. However, at this point, SAR satellites were still large units. The overall number of satellites was insufficient and the data was very expensive. The price of an image could be three times that of optical satellite images at the same resolution.
2014–: Sentinel-1 providing free images
While the commercialization of SAR satellites developed slowly, a breakthrough occurred in 2014, when the European Space Agency launched the first of its Sentinel-1 satellites, as the first part of the Copernicus satellite constellation. This first mission was composed of a constellation of two C-band satellites, Sentinel-1A and Sentinel-1B (the latter launched in 2016). The ESA and European Commission's policies make it easy to acquire Sentinel-1's data and use it for public, scientific, or commercial purposes, for free.
At the same time, the ESA Technology Transfer and Business Incubation Office initiated its ESA Business Incubation Centres (ESA BICs) to turn space-connected business ideas into startups. Over 700 startups have been fostered throughout Europe to date—and more than 180 new startups are taken in by the ESA BICs every year. In addition, various startup competitions and accelerators—such as Copernicus Master and Copernicus Accelerator—also push forward the application of SAR satellite images.
With the policy of free data and support, many SAR startups grew rapidly in this period, especially those using InSAR technology. After five years of development, almost all InSAR companies were using Sentinel-1 images.
Sentinel-1's freely available 10m imagery, with its 6–12-day revisit, proved quite satisfactory for the existing ecosystem of SAR data users. However, while this helped to grow the downstream application by lowering the barrier to entry, it limited the data sale opportunities and therefore piled tremendous pressure on upstream SAR satellite manufacturers. Medium resolution (1m-5m) satellites are now gradually declining, and low-resolution SAR satellites have already lost their market.
The new era of SAR satellites
Around 2015, the new era of the space sector started to emerge with the development of microsatellite constellations. This was triggered by the reduction in launch costs, significantly lowering the entry barrier for startups. As the launch cost dropped—from several dozen million dollars to about $100k—the satellite startups could refocus the approach to building satellites.
Traditionally, the building costs of large satellites could easily reach hundreds of millions of dollars to ensure component stability. The shift, enabled by Planet's development of small, compact 'CubeSats', welcomed in a new paradigm. Companies began getting space platforms ready for launch faster than ever by using commercial off-the-shelf components. Supported by favorable policies and space agencies, the development of the sector accelerated. 
In 2014, ICEYE was founded in Aalto University, Finland, and in 2018, the 70kg ICEYE-X1 was launched as the first satellite under 100 kg to carry a SAR sensor—as well as the first Finnish commercial satellite. After eight years of development, the company became the best small satellite startup in Europe. ICEYE has already launched 16 satellites into orbit, and they plan to launch a further 10 in 2022.
In the US, the SAR startup Capella Space was founded in 2016. In 2018, the company launched their first commercial SAR satellite, Denali, as a test mission, and in 2020, launched the Sequoia satellite. Capella Space has so far put 5 satellites into orbit, and the eventual plan is a 36-satellite constellation with hourly global revisits.
Applications
SAR has been used in a wide range of applications, from studying Antarctic icebergs and detecting changes in habitat, to mapping the effects of natural or human disturbance. The applications are still being explored as the private sector and startups enter the market. ICEYE, for example, is today focusing nearly exclusively on flood monitoring, and attempting to disrupt the global insurance business. Capella Space, meanwhile, concentrates on change detection monitoring, maritime, and disaster response applications.
Here are some use cases of the SAR applications: 
1. Emergencies:
On August 5th, 2020, a large explosion occurred in the Port of Beirut, equivalent to 100 tons of TNT. Buildings and warehouses nearby were destroyed. The initial destruction, resumption of activity, and reconstruction of the port are all monitored by SAR-based change detection.

SAR satellites can also detect flood and wildfire emergencies. When Hurricane Dorian struck the Bahamas in 2019, SAR imagery played an important role in revealing the extent of flooding.
2. Maritime and coastal zone monitoring:
On July 25th, 2020, a ship ran aground south of Mauritius, and spilled at least 1,000 tons of oil into the Indian Ocean. The progress of the leak as well as the rescue operations of firefighting vessels were all recorded by the Sentinel-1 satellite.

Nowadays, detection of oil spills, shallow water bathymetric mapping, ship detection in coastal regions, forecasting sea state for offshore operations and marine engineering, and marine gravity anomaly mapping for offshore hydrocarbon exploration are some examples of Maritime and Coastal zone Monitoring.
3. Land monitoring:
A ground deformation analysis was conducted for approximately three years (July 2018 to June 2021) in Guatemala City and its suburbs by SAR startupSynspective.

In the past, the amount of ground deformation was seldom measured, and only when a landslide or other ground disaster occurred would the counterpart agency staff go to the site in response. Thanks to SAR technology, localized subsidence phenomena and areas that show sinkage and landslide risks can be identified by characteristic fluctuation analysis.
4. Agriculture and vegetation:
In Peru, canopy formation, density, and the growth rate of asparagus crops have been monitored by Sentinel-1 satellite since 2019.

Differences in surface 'roughness' are indicative of field boundaries and sizes, as well as helping to detect planting and harvest events. The assessment of crop damage caused by a natural disaster can also be detected.
Key players
There are two groups of key players in the SAR satellite industry: Governments and startups. However, they are playing different games.
Government groups tend to focus on large satellites. Limited by the cost and competitive advantage, none of the startups dare to enter the game of large SAR satellites, and almost all large satellites are manufactured by government or state agencies. As a result, the competition between large SAR satellites is actually a competition between countries.
The United States, the traditional top player in the aerospace industry, had a big advantage in SAR technology—until European players joined the game. To ensure their advantage in the military, the US for a long time declined to share SAR technology with potential rivals. The commercial SAR satellite waves therefore mainly came from Canada and European countries (particularly Germany and Italy). In the last ten years, Japan, Argentina, China, and India have also joined the competition.
Since Sentinel-1B stopped working at the end of 2021, faith in large satellites has also been lost to an extent. Pressure is also coming from the small satellite startups—ICEYE from Finland and Capella Space from the US are becoming the main players in this game. Japan and China also have some startups which have successfully launched small SAR satellites into orbit.
Future trends
Compared to the wide range of uses for optical data, there are still only a few applications of SAR data in the commercial space. Thus, there is still a lot of work to be done to encourage adoption. However, the growth in the number of small SAR satellites is likely to at least be maintained in the next five to ten years, and more startups will be keen to get involved.
For the industry, emergency response offers big opportunities for new startups. Climate change is causing extreme weather events to occur with an increasingly alarming frequency. This trend will only increase over the next 50 years. The safety of infrastructure, including buildings and transportation facilities, will have to be carefully monitored by multiple stakeholders.
At the same time, the international political atmosphere hasn't been this tense for a long time. It is pushing governments to gather better data and information for decision-making purposes regardless of weather conditions or time of the day. SAR satellite is the only tool that has this ability, so more funding will inevitably be pumped into the SAR industry, accelerating the R&D process. 
However, the opportunities for new entrants in the space are decreasing. In-orbit verification, financial support, and customer recognition are the three big challenges for startups. New startups will be obsolete quickly if they cannot verify in-orbit within three years. The high risk involved in the commercial satellite industry has resulted in an extreme Matthew Effect (accumulated advantage) from venture capital. More financial support is most likely to be provided for those startups completing in-orbit verification and building constellations progressively—while the ones that fail to verify in time will just be kicked out of the market.
One of the key barriers in working with SAR data is access to high-resolution commercial datasets as well as for analytics. Recently for the first time, Capella Space data has been made publically available on satellite data marketplace UP42. With easier access, the data analysis methods and algorithms will follow. Today working with SAR data requires significant remote sensing experience and using complex tools. Democratisation of SAR data access will also accelerate the ease of use and will make analytical models more available to the general public.
The key characteristics of the future development of the entire industry are as follows:
Smaller and lighter: The R&D and investment costs of large and medium-sized satellites are prohibitive for a startup. Therefore, the only opportunities left for startups are small satellites (under 200kg).

Constellations: Every startup has a plan to build a large satellite constellation. But the one who makes it will be the final winner. Talk is cheap;

show me the satellite

!

Easier analysis, simpler processing: Analysis of SAR data requires a lot of time, expertise, and computational tools. Industrial image organizing and processing software was originally developed for the human eye—for optical not radar—leaving SAR lagging behind and more expensive. Making analysis easier and simplifying the processing chain will attract more students and players to the SAR industry.

From upstream to downstream: Increasingly, satellite manufacturers hope to do more in downstream applications—and vice versa.
Conclusions
"A picture is worth a thousand words", and it is certainly the case for satellite data. However, sometimes these pictures are worth nothing at all if covered by clouds or captured at night. These limitations pushed scientists to create a need for new types of sensor technologies like Synthetic Aperture Radar. The SAR industry is still in the early stage of development but with increasing demand to better understand our environment and changing planet, space is wide open for more New Space companies to emerge and disrupt the sector with new applications of SAR data.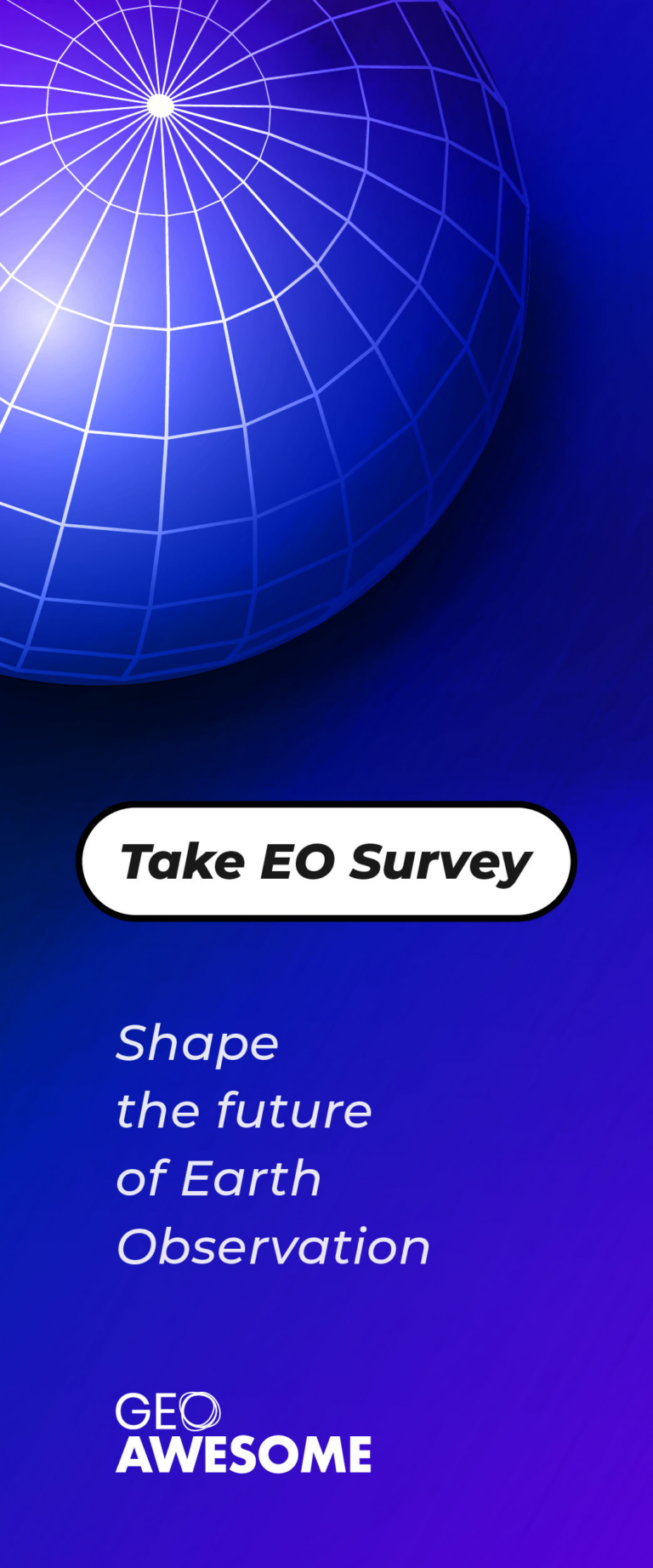 The community is supported by:

Next article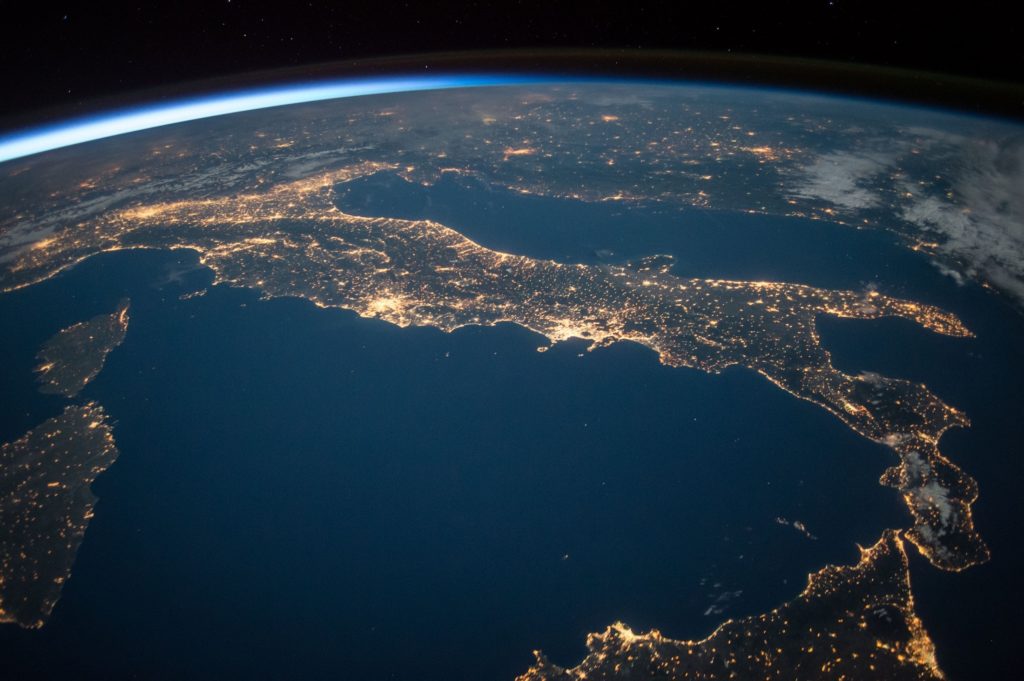 #Environment #Ideas
Space ESG. How might the evolution of space industry cause us to reflect on our own mistakes?
Editor's note: This article was written as part of EO Hub – a journalistic collaboration between UP42 and Geoawesomeness. Created for policymakers, decision makers, geospatial experts and enthusiasts alike, EO Hub is a key resource for anyone trying to understand how Earth observation is transforming our world. Read more about EO Hub here. 
---
In a recent post, we have commented on the development of the New Space industry. Being optimistic we have focused on opportunities coming out of the unprecedented pace of technology development and huge investments. Earth Observation, space mining, space tourism, low-orbit Internet connectivity. These are all very exciting developments.
There is however another side of the story, which we tend to overlook when dreaming about exploring the space opportunities.
The possibilities are thrilling, but at the same time, we will have to resolve important practical, political, and moral issues as this new 'gold rush' unfolds before our eyes. Looking at the history of humankind, and what we have done to our own planet, it seems that our species has the ability to destroy everything in its path. Without learning from our mistakes, we will extrapolate them beyond Earth and we need to avoid it at all costs because Space is a common good for all humanity (current and future).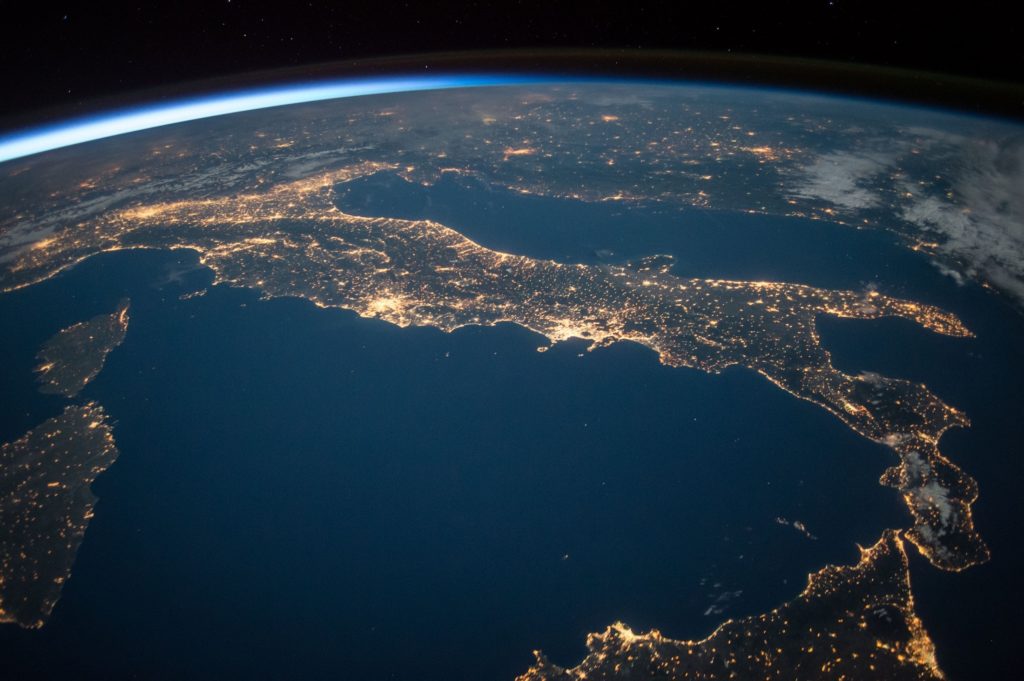 Politics, ethics, resource management, and space junk
Both the private sector and the major national powers are sharpening their teeth for cosmic riches, and it is to be expected that the competition between them will become increasingly fierce. Concepts of power and profit in space have disturbing similarities to the colonial mentality of European or American powers of the past. If private business starts tearing up the Moon and other celestial bodies without limitation, it risks irreversible changes.
The rush to colonize space also creates a risk high in the Earth's own atmosphere. Several thousand used satellites orbit the Earth, and its low orbit is strewn with the debris of obsolete spacecraft and other junk. This debris belt also contains detritus from the test firings of anti-satellite weapons. Even a single bolt colliding with a spacecraft could cause severe damage. Unfortunately, there are currently no international regulations to ensure that no one creates new space debris, and the technology needed to dispose of it is still in its infancy.
In 1978, NASA scientist Donald J. Kessler proposed a nightmare scenario in which the density of objects in low-Earth orbit becomes high enough that any collisions between objects will cause a cascade of new debris, taking out further satellites, eventually leading to mass destruction of nearly all the satellite systems in low-earth orbit. This would create such a mess that no spacecraft will be able to leave earth without colliding with a piece of debris.  We are still a long way from such a situation, but with the current pace of space industry development, a lot of things could go wrong—especially taking into account current political tensions between the US, Russia, and China.
Long-distance missions present a further problem. Every litre of water and piece of equipment takes up valuable space onboard, and requires additional fuel to escape Earth's gravity. Distant expeditions may therefore require the extraction of water from the moon and creating structural components from materials collected on other planets. This seems inevitable, but no one wants such activities to lead to the Moon resembling an abandoned mine, or Mars being littered with old stations, equipment and junk. Moreover, ice and other space materials are mainly fossil resources, and therefore non-renewable.
Space colonial mentality
As mentioned above, the current situation brings to mind the colonial era. The first courageous explorers in the far reaches of space will need their basic needs met—food, water, shelter from cosmic radiation, and fuel to return to Earth—just like those first European explorers, who needed only enough resources to survive. And just like the early European colonizers, those championing space exploration claim to be acting in the common interest of humanity. However, maritime empires monopolized access to raw materials for their elites, leaving behind social divisions and a devastated environment. Will history repeat itself in space in the 21st century?
In the 1960s, even before man stepped on the moon, American, Soviet, and British representatives negotiated the Space Treaty to protect space on behalf of humanity and avoid its militarization. The document states that the exploration and use of space "shall be for the benefit of all nations, irrespective of their stage of economic or scientific development." It also prohibits the deployment of weapons of mass destruction and the establishment of military bases and maneuvers in space.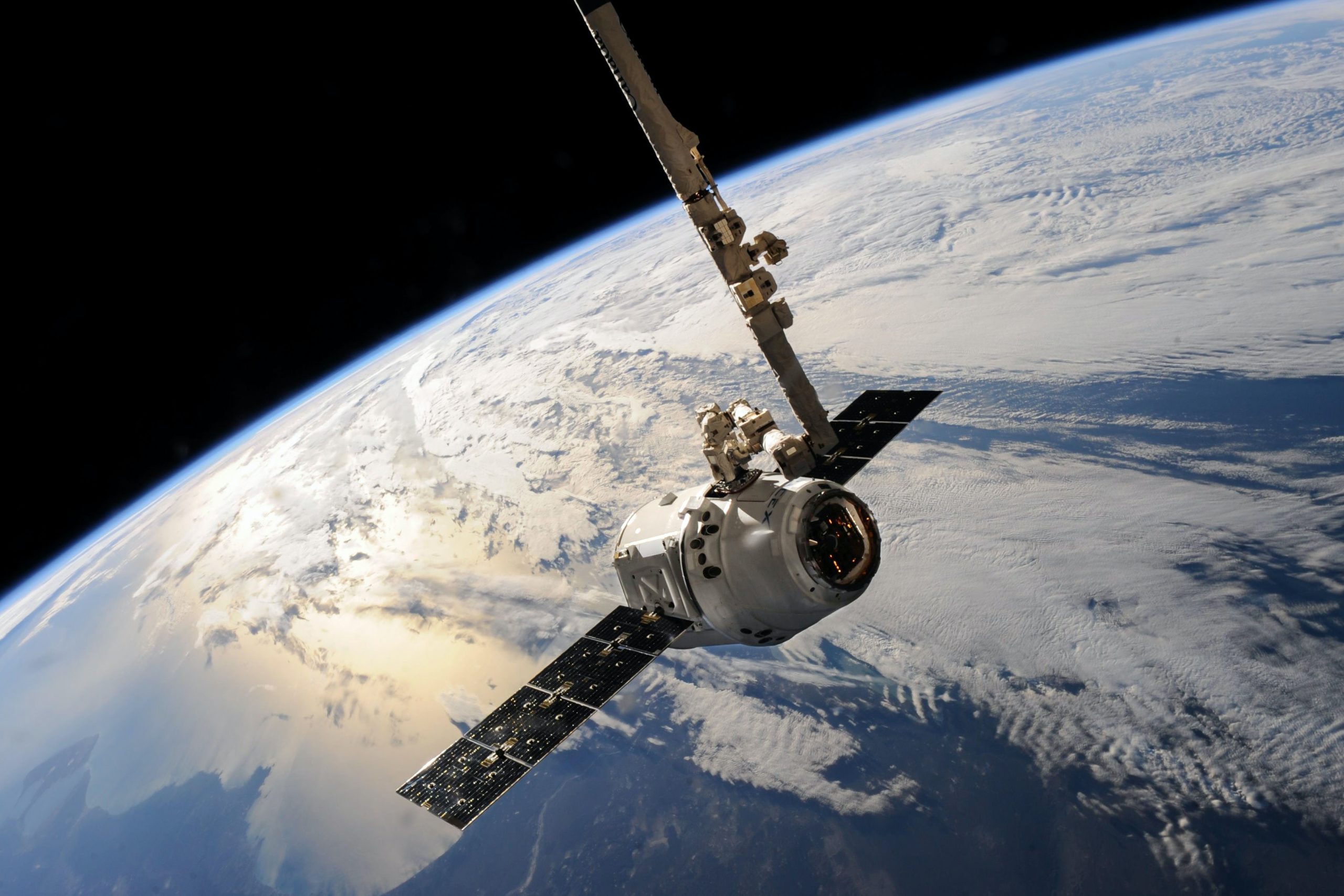 Antarctic precedent
The usefulness of such solutions, despite conflicting interests, can be demonstrated by an important precedent: the regulation of Antarctica. This hostile, ice-covered, uninhabited continent aroused the interest of the superpowers during the last century. But in 1959, twelve countries—including the United States and the Soviet Union—signed the Antarctic Treaty, an agreement that gave primacy to science and environmental protection over commercial and military activities.
Antarctic governance is far from perfect. Some countries dominate the debate about what activities are allowed and what are not, and the text of the treaty provides no penalties for non-compliance. Like everywhere else on Earth, Antarctica suffers from pollution, and private yachts sail there without permission. Yet this 60-year-old treaty, whose negotiators appealed to the spirit of international cooperation, remains in force, and despite the devastation caused by climate change, Antarctica remains essentially what it has been since ancient times. There are no oil rigs, military bases, or whaling infrastructure.
Interestingly Space technologies are the mean that enables remote monitoring of Antarctica and other most inaccessible locations across the globe today. Every activity that violates international treaties would be immediately spotted via Earth Observation satellites. The Russian proverb "Trust, but verify" seems to the showing an important role that Space technologies play in policymaking and international transparency also on the ground.
Satellite data regulations
Unlike space exploration, which is only now becoming a business sector, the Earth Observation industry is vastly regulated. In the United States, telecommunications satellites are regulated by The Federal Communications Commission, which in 2018 approved SpaceX's request to launch a constellation of 7,518 satellites into orbit. The National Oceanic and Atmospheric Administration (NOAA), in conjunction with US Department of Commerce, regulates the Remote Sensing sector, which only in 2014 allowed providers to sell satellite data on the open market, to a maximum resolution of 25cm. NOAA also regulates all  Earth Observation satellite launches by US companies—which the industry has argued makes it easier to operate satellite companies outside of the US.
In December 2021, Earth observation startup Albedo was granted a NOAA license to sell commercial optical imagery with a resolution of 10 centimetres per pixel (despite the fact that to date they haven't launched a single satellite). To prevent misuse, under the 2020 NOAA regulations, the Secretary of Defense and Director of National Intelligence can claim imagery collected over a designated area during a finite period of time, and can prevent satellite companies from distributing imagery of the specific area to others.
The Remote Sensing industry seems to be merely the vanguard of a huge development. The rise in satellite micro-imagery—powered by the growth in the number of ground stations enabling the data to be downloaded from orbit to earth quickly and effectively, cloud computing which allows these peta-bytes of data to be made available nearly instantly, and finally, data analytics and infrastructure companies like UP42 – will be transforming various industries over the years to come.
ESG in Space
Looking at the evolution of the space industry as a whole, one thought keeps returning to the fore: Space is a common good for all of us, and all of humanity should benefit from Earth Observation and space exploration. This should not depend upon the goodwill of a handful of billionaires or politicians; decisions about any direction of the broad space sector should involve astronomers, Earth scientists, ethics specialists, space law experts, environmentalists, and others.
International agreements should allow commercial activities in well-defined areas, but they must be sustainable, and focus on social justice, environmental protection, labor rights, and fair profit sharing. These are big 'Space ESG' (Environmental, Social, and Governance) criteria, but looking at the harm we have done to our own planet makes us all too aware of what we are capable of, as a species—and it should scare us into action.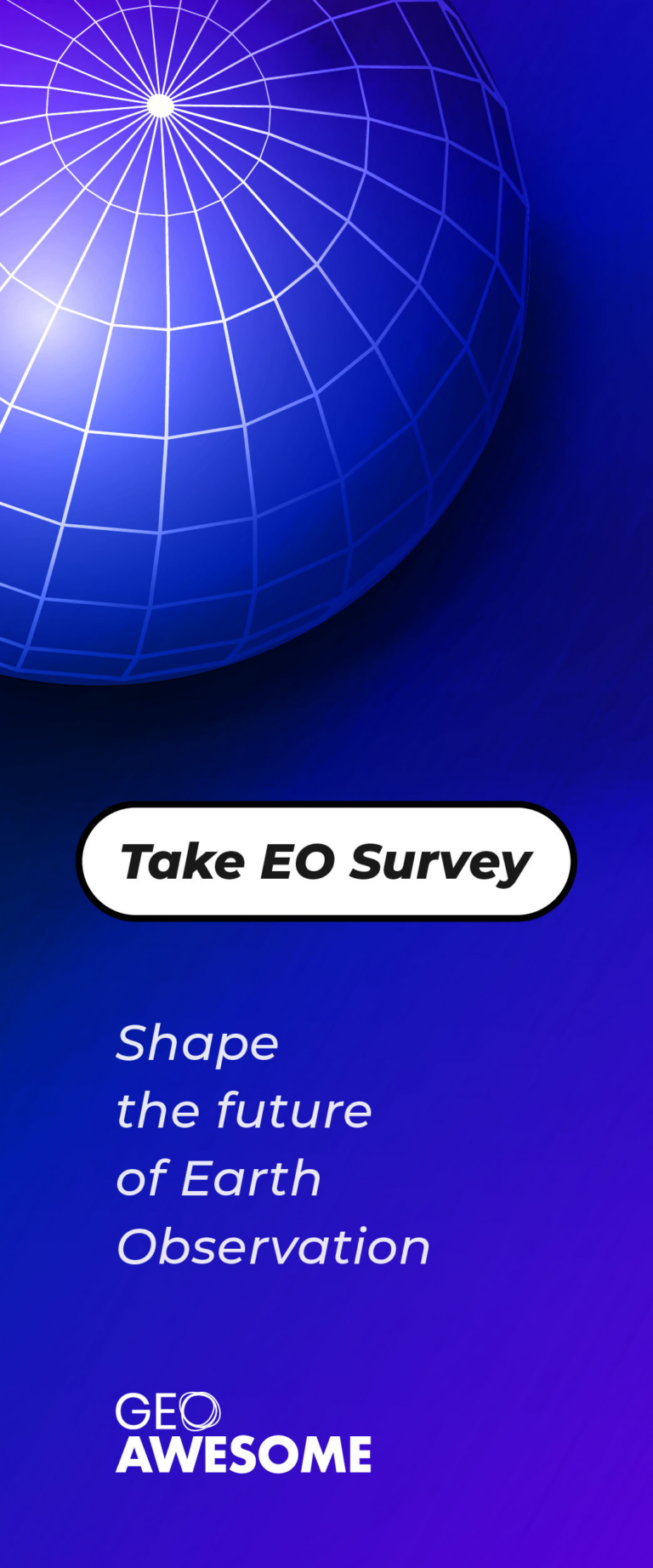 Read on