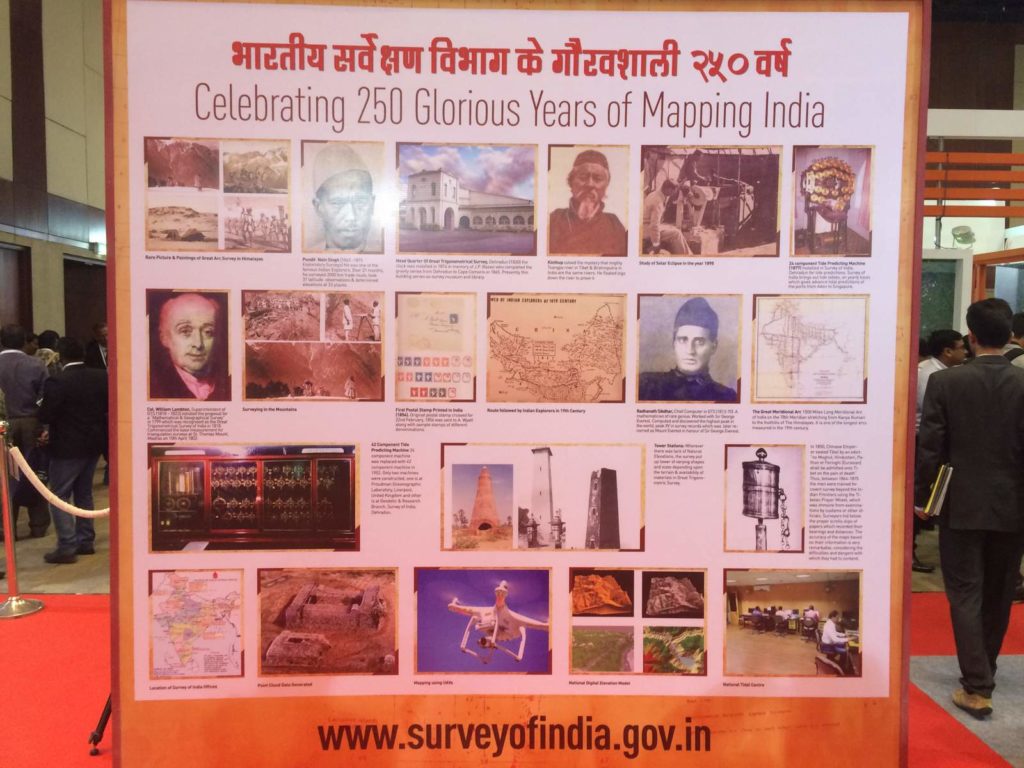 #Business
10th edition of Geospatial World Forum in Hyderabad
Geospatial World Forum (GWF) is a geospatial technical event, started in 2007 in India, promoting the power of geospatial technology as a tool to global economic and socio-economic issues. In the later years, the conference has been held in Amsterdam, Rotterdam, Geneva and Lisbon in the past years. This year, Geospatial World Forum came to Hyderabad on 23-25 January 2017 with the theme "Geospatial + Deep Learning: Shaping Smarter World" and the event saw the global experts in Geospatial Technology come together to discuss the various virtues of the technology and its business impacts.
The event was kicked off with an inaugural ceremony on January 23. M Venkaiah Naidu, Minister of Urban Development and Information Broadcasting, Government of India, delivered the inaugural speech saying "My ministry's programs like Smart Cities, Swachh Bharat Abhiyan, Atal Mission for Rejuvenation and Urban Transformation (AMRUT) and Heritage City Development and Augmentation Yojana (HRIDAY) are all based on geospatial and information and communication technologies (ICT)."
The inaugural ceremony was succeeded by a 'Visionary Session' in which, founders of two of the biggest organisations in Geospatial technology shared their vision on the industry.
Jack Dangermond and Charlie Trimble, founders of Esri and Trimble respectively, gave the audience an insight into the industry's happenings and the future of the technology.
"GIS is getting smarter – it is collaborating with other technologies and leveraging them. It is integrating everything – people, processes, things and data about them. Smart GIS applications are already changing how we think and act. We are providing a system of insights. We mature the technology and make it available. Humans have never been more capable of sharing and applying geographic knowledge," said Jack Dangermond.
While Charlie Trimble commented "There are drivers and observers in the industry. As an observer, I see that mega trends of today can shape a better tomorrow. They are actually transforming the industry and the world. The science of positioning is in everything. I see a GIS industry that is providing solutions to increase productivity by unleashing the power of geospatial,".
Geospatial World Forum is a geospatial business cum technical event, happening since the past decade, highlighting the value and power of geospatial technology as an enabler in addressing global economic and socio-economic issues. It is one of the 'must-attend' events for geospatial professionals, featuring large-scale conference and exhibition, top-ranked keynote speakers, major industry segments, high-level discussion programs and various social networking events.
This event could host 294 speakers, 2844 participants across 763 organizations from 56 countries successfully. The 'Geospatial Hall of Fame' event, that celebrated and recognized several outstanding legends of the geospatial industry, was another significant event during the conference. The 'Geospatial Hall of Fame' awardees are,
ALAIN DE TAEYE – Founder of TeleAtlas
BARBARA J. RYAN – Secretariat Director, Group on Earth Observations (GEO)
CHARLES TRIMBLE – Founder of Trimble Inc.
DAVID SCHELL – Founder of Open Geospatial Consortium
JACK DANGERMOND – Founder of Esri
KANWAR CHADHA – Founder of SiRF Technology
KK SINGH – Founder of Rolta Group
Prof MICHAEL GOODCHILD – Founder of UCSB Center for Spatial Studies
Prof SHUNJI MURAI – Founder of Asian Association of Remote Sensing
WALTER SCOTT – Founder of DigitalGlobe
GWF-2017 also celebrated 250th anniversary of Survey of India existance, an oldest mapping agency of Government of India and 20th anniversary of Geospatial Media and Communications.
Overall, the event was very successful in all aspects reaching altogether new milestone in geospatial domain. And, not to forget that the same event is now scheduled to be held again in Hyderabad next year during 16-19 January 2018.
Source: GWF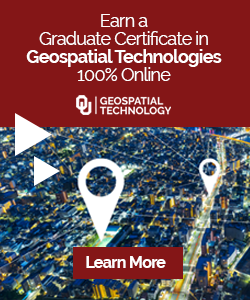 The community is supported by:

Next article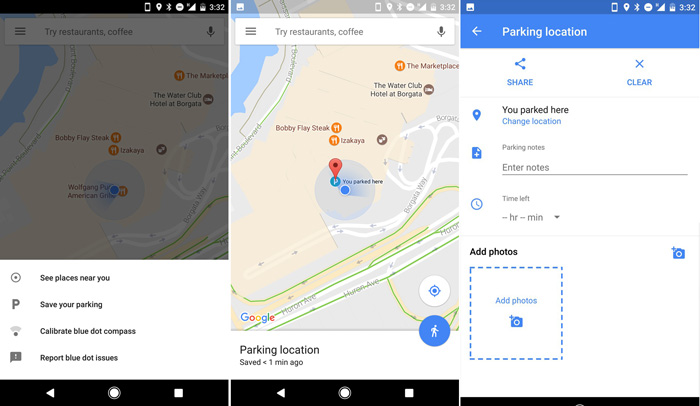 #Business
Google Maps now lets you save location of your parking spot
Google Maps again surprises us with a small but very handy feature. You can now use the app to save a location of your parking spot. Google has long offered a parking reminder card in Google Now, but the Maps feature is much more convenient.
As reported by Ars Technica the feature is available for now in the latest Android app version (9.49) and it's a bit hidden. To access it you need to click on your location's blue dot (I didn't even know that you can click on it) and a menu with extra features will pop up.
One of the options is called "Save your parking". After pinning your location, it also allows you to take a photo, write a note and set a timer if you've paid for a parking ticket. Your spot will be marked on the map with a "P" icon.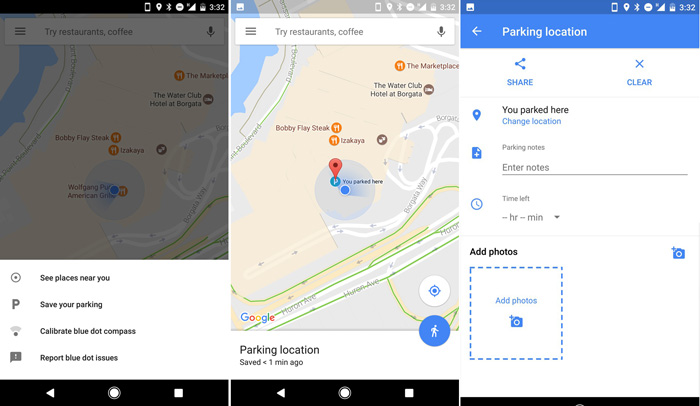 Two months ago Google started to roll out its new parking availability service. I can imagine that this feature could be used as a data source about a parking occupancy. Another small step for Google's domination of the navigation apps market.
Read on