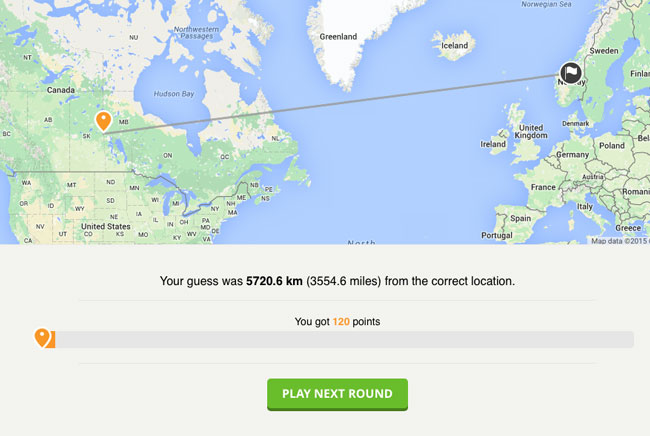 #Business #Fun #Ideas
Top 10 Google Maps games of all times
1. GeoGuessr
GueGuessr is definitely on the top of our list. It started as a small web app that gives you the challenge of guessing the locations of a series of random Street View images. After you've made your guess, it reveals the real location, and awards points based on how close you get. It's so addictive that it gained a lot of attention. On the website we can read that it partnered with brands like BBC, Skoda or The North Face.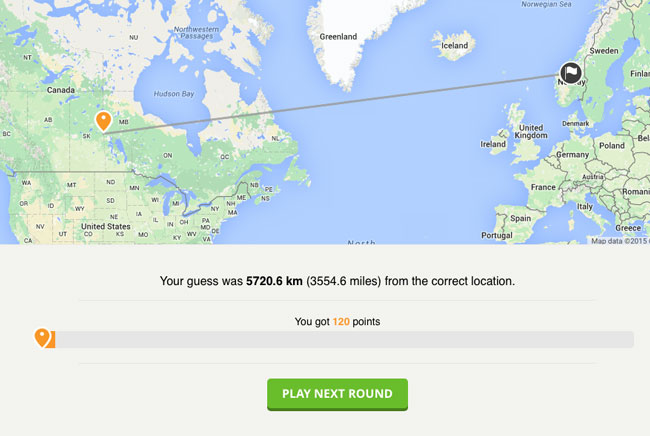 2. Pursuit
Pursued is a surprisingly fun Street View game from Hungarian game developers Nemesys Games. The main theme of the game is as follows: "You've been taken without warning. A friend is trying to help you, but you must figure out where you are!". The aim of the game is to guess the name of the city you look at and type the name in the dedicated box as soon as possible. If you can't tell by the visual clues in the Street View you can move around by clicking in the Street View image and by using your '+' and '-' keys to zoom in and out. It's really cool and well made.
When you are looking for a Real Money Casino in Canada, you will be surprised to find that the process of making a withdrawal is actually easier than making a deposit. But the process isn't instant. Before you can withdraw your winnings, you must understand the process of making a withdrawal. Withdrawals are often processed by inputting the same card information as you used to make your deposit. Then, your card will be automatically stored in your Real Money Casino account. The best way to make deposits and withdrawals in a Canadian online casino is with one of the many payment methods available to players. The most popular choice for Canadian players is PayPal, which allows quick deposits and withdrawals and requires you to link your PayPal account to a bank card. There are other options as well, including Advcash, an electronic wallet service with support for multiple currencies and multi-level security. It also rivals other international transfer services. Web Money, operated by WM Transfer Ltd, is another way to make deposits and withdrawals. Here is more info about the
best online casino to win money
.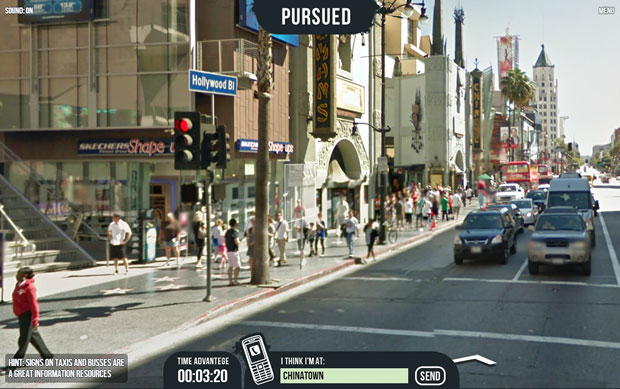 3. Smarty Pins
Smarty Pins is a game developed by Google Engineers. The aim is to find out the answer to a question and pin point this location on the map. For example you would get the question: "Where is the oldest British university?" and you would have to put a pin on the Oxford. The first questions are typically based in a player's local country, or are related to very popular places or people but as you progress the playing board expands to the rest of the world and gets more difficult. The game is really well made and it's a lot of fun.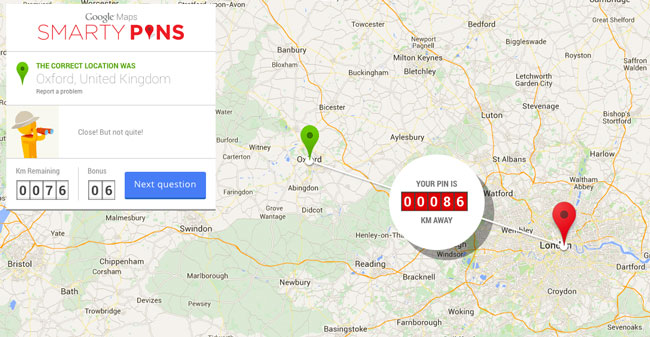 4. Map Race
Map Race is a cool quiz game. The idea behind it is to show you a satellite picture of a location and 4 answers. The task is to select a correct answer as soon as possible. If you guess the wrong city, you'll get more time to solve it, which is bad. The game needs some polishing but it's quite playable.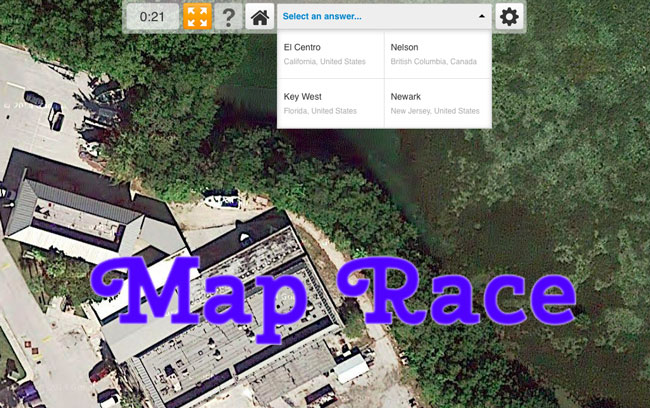 5. MapsTD
MapsTD is a tower defence game that uses Google Maps to generate levels from any location across the world. Your task is to defend your castle from attackers by strategically placing and managing your defense towers. It's a pretty standard tower defence setup, but the pleasure comes from doing it across real-world streets and locations.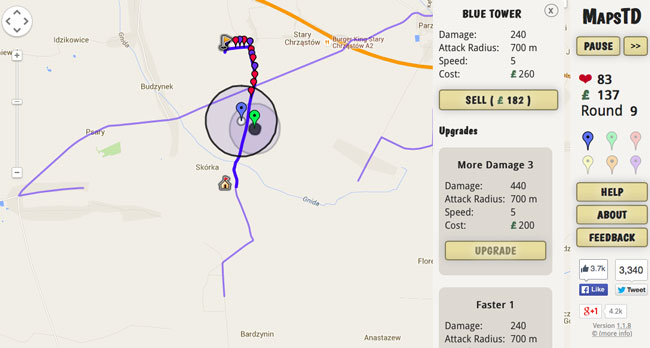 6. Build with Chrome
Build is an effect of collaboration of Google and LEGO to showcase possibilities of Chrome browser.  It let users construct anything they can imagine with virtual LEGOs, place it on Google Maps, and share their creations with the world. As the name suggests, only works in the Chrome browser.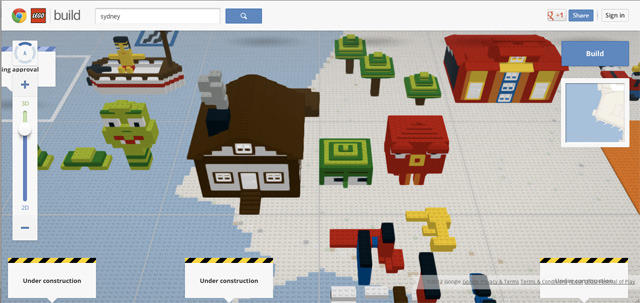 7. Geo Guns
Geo Guns is a tank shooting game.  The game takes full advantage of Google Maps' 45° (Bird's Eye) satellite view. It overlays a couple of tanks on the satellite image. Tanks of enemy are starting to attack you from the top. Your task is to destroy them. You can choose from a number of pre-set battlefield locations for your tank fight but you can also select any location by entering location on the top of the screen. The game is short and it's a typical time killer but it's cool.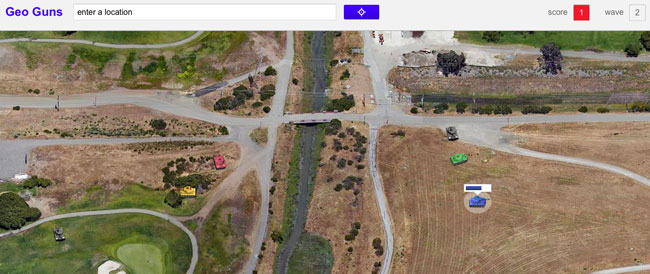 8. Locate Street
Locate Street is a StreetView-based game. It gives you a series of random Street View panoramas. Your task is to figure out the location of every image and choose a correct quiz answer. The game is a little bit slow but it's a lot of fun.
9. Google Maps Cube
Google Maps Cube is a game about Google Maps rather than based on Maps. It has been released as a promotion of G Maps after the launch of Google+ back in 2012. None the less it's really worth mentioning. The game is about navigating a ball on a 3D Google Maps cube, avoiding the 3D buildings and other obstructions, by rotating the cube. You will play it only once, but you'll have a lot of fun!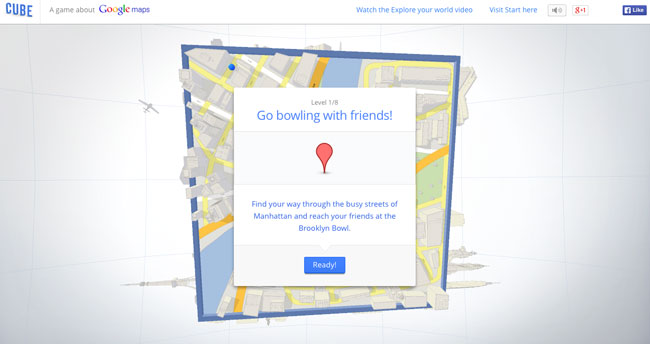 10. Driving Simulator
This 2D Driving Simulator is an experiment rather than an actual game. You can driver around the city with a car or a bus, the only problem is that it does not encounters any obstacles so in practice you can glide over everything on the map. Nonetheless I found it quite entertaining.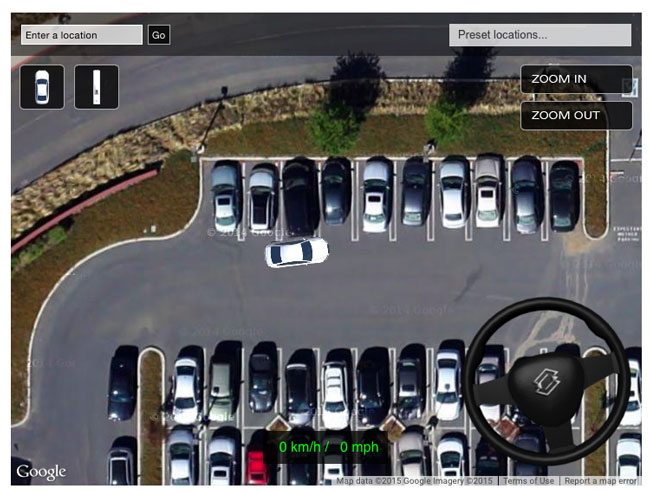 DO YOU LIKE GEOAWESOMENESS? SUBSCRIBE TO OUR WEEKLY NEWSLETTER
[wysija_form id="1″]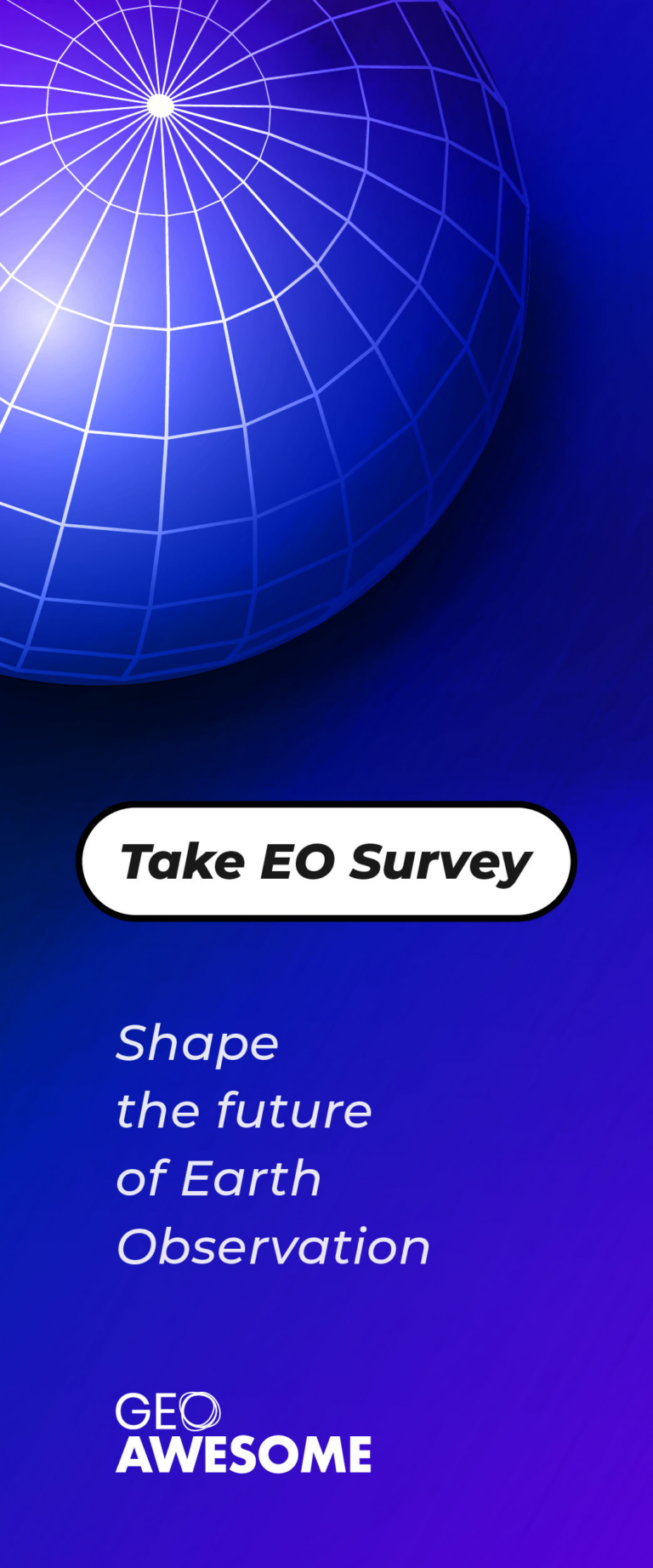 The community is supported by:

#Business
Next article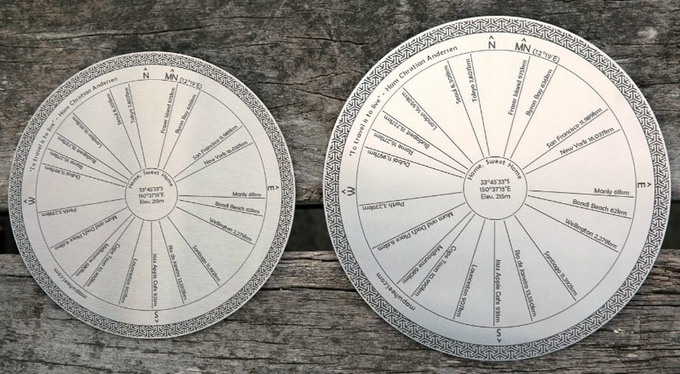 #Business
Mapwheel – beautiful direction table on Kickstarter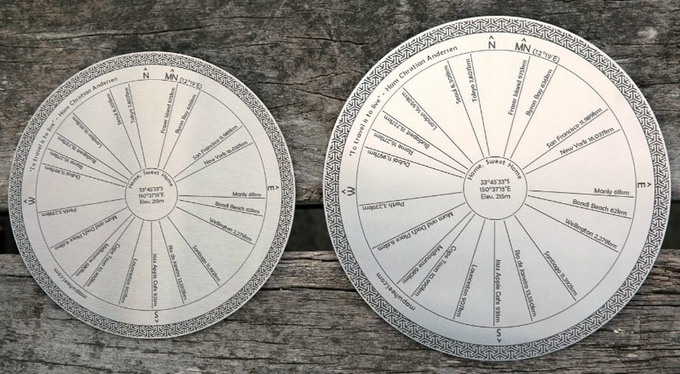 Do you remember a MapWheel? It's an Australian start-up which found an interesting niche. They produce custom-made direction plaque (aka orientation table, toposcope or topograph) that shows the direction and distance from a your chosen home location to your selected points of interest. Everything is done via a web tool which allows users to customise MapWheel by choosing central location, points of interest,  materials, fonts and border patterns. The final product is laser engraved and shipped to you worldwide.
MapWheel is now searching for funding on Kickstarter. So if you like the idea please support the project. There are 10 days to go and they've collected $8,639 out of $30,000 goal.

What I like about MapWheel is that it's not a trivial and boring idea. It's a perfect gift for someone who loves geography and maps. Something personal and useful but at the same time beautiful and smart. Hopefully the project will get funding.
Read on