#0.30m #Airbus #Multispectral #Optical #Satellite tasking
Unpacking the Airbus One Tasking Offering and Why It Matters
Ever since the dawn of high-quality satellite imagery, one of the most significant bottlenecks that have hampered the growth of the industry has been the time it takes to get your images. Due to its complex nature, the process could take a few days to several weeks, making it unsuited for a number of industrial use cases.
Very recently, we've seen some promising progress in this regard, and that timeframe has been drastically shortened. Airbus, one of the Earth Observation pioneers, is the first to play the game. With the launch of Pléiades Neo, its new 30cm resolution satellite constellation, the French aerospace company reimagined the tasking process. It enabled a workflow where the satellite imagery can be tasked, acquired, processed and accessed (streamed or downloaded) in near real-time, 24/7, via an easy-to-use platform, OneAtlas.
Let's look at the Airbus One Tasking offering to understand how this works and unpack why it's such an important step forward for the industry.
What Is One Tasking and What Does it Involve?
For the past several years, Airbus clients have used OneAtlas as their digital platform for tasking and managing their interactions with all of Airbus' Earth Observation products.  This user interface has greatly simplified the image procurement process and has made it easier than ever to access both archived data and request new ones.
One Tasking is the next step in the platform iteration. It allows the customer to have direct access to the relevant tasking features, meaning that by simply specifying their data parameters, they can get highly accurate and precise image data in full autonomy. This removes all of the friction involved and allows a user to treat their satellite imagery acquisitions as a 24/7 self-service portal right throughout the process.
There are going to be three different levels of service that sit under the One Tasking umbrella for Pléiades Neo:
One Day: This offering allows the user to specify the exact day that they'd like images on ahead of time or just a few hours before acquisition. This is ideal for urgent imagery projects where data must be collected and delivered on a specific day. Airbus will give it a top priority. 24 hours before the acquisition, users get a weather forecast to confirm, postpone, or cancel the request.
One Now. The second offering has been specially created when immediate imagery is required. Airbus will apply the highest satellite tasking priority to the urgent request and will take into account the weather – before capturing the requested images over the shortest period of time.  The images are delivered immediately after acquisition. Users can thus access valuable insights in the shortest possible timeframe.
One Plan. The final option is when a user selects a time frame over which the imagery acquisition can take place.  This can be in the order of weeks or months, and it allows Airbus to wait for perfect weather, good angles, and everything else that is needed to capture a highly precise and accurate image. Customers (or users) will receive the right qualified coverage, perfectly matching their project milestones.
Each of these three options is suitable for different use cases, and users will benefit from having much more control and flexibility when it comes to procuring their images.  Having all of this accessible through an easy-to-use portal (OneAtlas) is also a game changer for pushing the boundaries of what is possible with this technology.
Why Does Speed Matter for Tasking?
The key innovation here is simply cutting through the administrative burden and making the entire tasking process more efficient.  Instead of having your projects built around the constraints of your satellite imagery, you can tackle things the other way around – knowing that you can access the images you need as and when you need them.  This agility and certainty can then unlock a range of ancillary benefits that help to maximize the value of the data that is captured.
To get a sense of just how fast this could get, we spoke to Pauline Sol-Wagner, Product Marketing Manager for Pléiades Neo from Airbus.  She gave this example of one of the fastest scenarios:
"Let's imagine that a request is sent to the system at 09h44.  The image will be downloaded over the Airbus reception station and can be available by 10h57.  So in just one hour and 13 minutes, the request can be sent to the satellite, processed, and the image can be directly available on your computer."

That's staggering.  And while the speed will depend on a variety of factors, especially the location of the area of interest, this shows just how powerful One Tasking can be.  With this sort of efficiency, users can expand how they use the images in ways that we probably haven't even thought of yet – because they can rely on much more consistent results right on cue.
Applications and Use Cases
The existing use cases for high-resolution Pléiades Neo data in emergency response, disaster response, asset monitoring, defence, and others will continue to be important applications here – that is for sure.  The improved turnaround time will compound the value for these users and deliver even more bang for their buck.  But it will also open up new avenues of exploration – for example, in the world of damage assessment.
You could imagine a private client monitoring deforestation, pipeline damage, long-term agricultural impacts, and the like because they can be very precise with their image timing – allowing for a more consistent study and better research results overall.  In addition, by combining this with drone data and other forms of information, an entirely new realm of opportunity is there for the taking.
All of this is possible at somewhere between 25 and 90 euros per km2– a price point that is not just affordable but incredible value for money when you consider what you're getting for it.  One Tasking from Airbus is a clear statement of intent from a company that is dedicated to creating the best satellite products out there.  All that remains now is for users to start engaging with the self-service portal so we can see just how much of an impact it's really going to have for geospatial professionals.
You can read more about how to get started here or via the official Airbus website.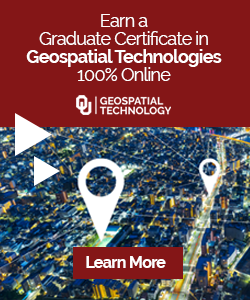 The community is supported by:

Next article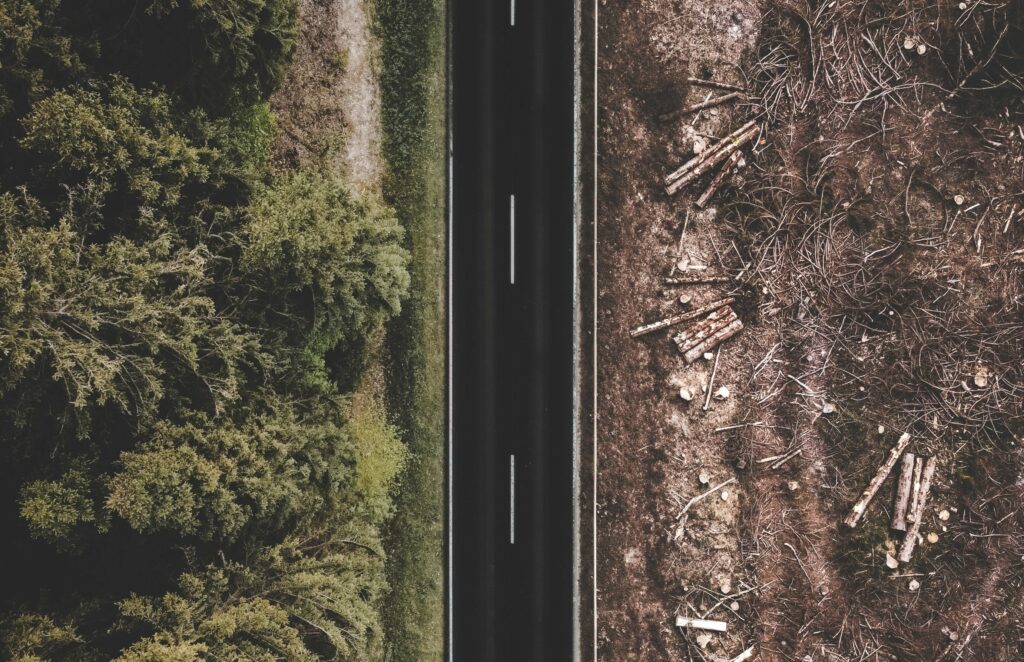 #10m #30m #Copernicus #Environmental Protection #Landsat #Multispectral #Natural Resources #Optical #SAR #Vegetation Indexes #Vegetation Management
How satellite data is helping tackle deforestation from global supply chains
Editor's note: This article was written as part of EO Hub – a journalistic collaboration between UP42 and Geoawesomeness. Created for policymakers, decision makers, geospatial experts and enthusiasts alike, EO Hub is a key resource for anyone trying to understand how Earth observation is transforming our world. Read more about EO Hub here. 
---
Deforestation has reached cataclysmic levels. Both commodity production and illegal logging contributed to a stunning loss of 4.2 million hectares of primary rainforest across the tropics in 2020, twelve per cent higher than the year before. The World Resources Institute calls the destruction of this primary rainforest a "humanitarian disaster".
Approximately 40% of the loss of primary rainforests is associated with commodity production, says the WRI.
In response to this problem, the Consumer Goods Forum — an organisation of 400 companies that create the demand for the products that have typically led to deforestation — committed back in 2010 to achieve net zero deforestation. But the "labyrinth of intermediaries between farms, mills and consumer products makes measuring deforestation in supply chains difficult," the WRI wrote.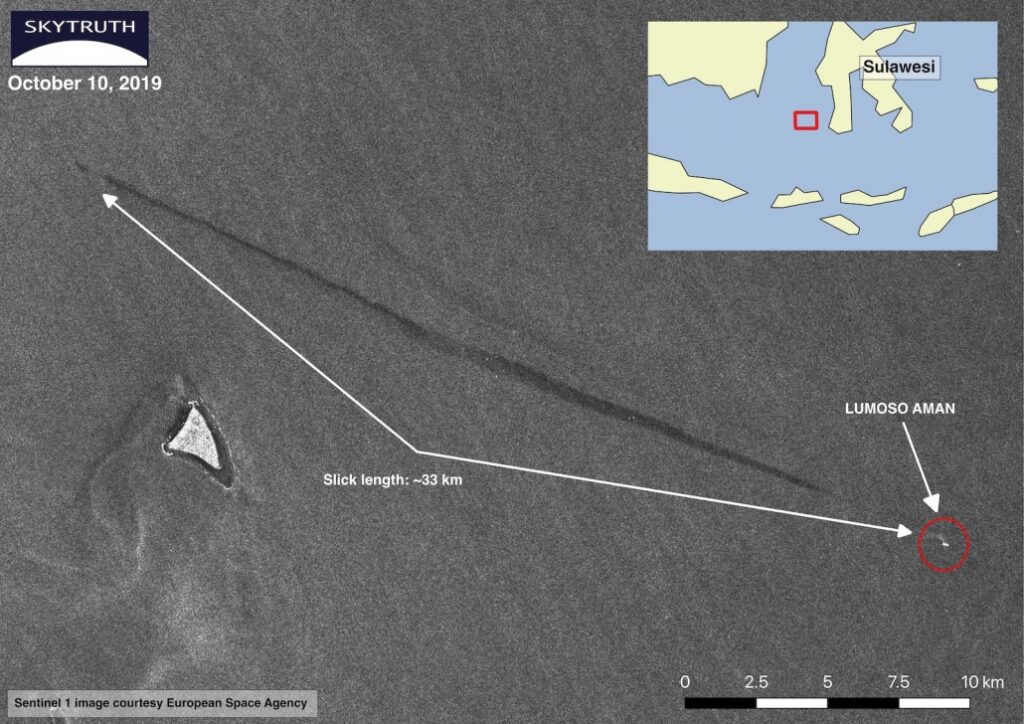 In 2014, WRI formed Global Forest Watch (GFW), which uses near-real-time geospatial data to help people better manage forests. Working with more than 60 partners, WRI soon developed and released GFW Pro, a free cloud-based app that lets commodity producers upload data related to their supply chains and so receive geospatial data relative to potential deforestation around those supply chains.
The platform is free and open to anyone, so law enforcement can also use it to help monitor illegal deforestation activities. About a third of GFW Pro users are law enforcement agencies.
GFW works primarily off of open satellite data from the following sources: Landsat (30m resolution), Sentinel (10m resolution) and a recent addition of data from Planet (3m resolution). Although it provides extensive coverage, the optical data of such resolution might not be enough to detect all deforestation issues. Part of the problem is the regular cloud cover in the tropics, where most palm oil and soy products are farmed.
Airbus launches Starling initiative with radar sensing
To solve this challenge, in 2017, Airbus partnered with the non-profit The Forest Trust (TFT) and SarVision, a radar satellite imagery expert, to create the Starling service.
By combining radar imagery from satellites such as Sentinel 1 with 1.5m optical SPOT images, it was possible to obtain an accurate view of deforested areas despite cloud cover. Airbus piloted the program for six months with confectionary maker Ferrero and multinational food and drink conglomerate Nestlé before its commercial launch.
Starling provides near real-time forest and land cover information. Using this information, it furnishes detailed dashboards linked to a company's supply chain that allows the company to take action in areas where deforestation is occurring.
Starling's monitoring capabilities extend to stating which type of forest is under threat (e.g. palm oil, cocoa, mangrove, etc.) and the system sends alerts when an area changes its status from a forest to a non-forest area.
Google and Unilever partnership
More and more, corporations are turning to satellite data to detect deforestation because on-the-ground measurements are simply too difficult to achieve accurately and at scale.
In 2020, consumer goods multinational Unilever teamed up with Google to use Earth Engine computing power for satellite imagery analytics to gain insight into a series of environmentally related data sets.
According to a Google press release, Google and Unilever were going to use a combination of cloud computing, satellite imagery, and AI to build "a more holistic view of the forests, water cycles, and biodiversity that intersect Unilever's supply chain—raising sustainable sourcing standards for suppliers and bringing Unilever closer to its goal of ending deforestation and regenerating nature."
Google's part in the partnership is to store and "make sense of large amounts of complex data" through its geospatial platform — Google Earth Engine, Google Cloud Storage, and BigQuery — combined with open source satellite imagery.
Smaller names with large impact
It isn't only large companies that are tackling this problem. New startups and initiatives such as Satelligence and UP42 have popped up that empower smaller companies and even private citizens to tackle the global deforestation problem.
Satelligence
Satelligence also uses radar imagery coupled with optic images to get a "forest baseline" image in the tropics. It then uses this baseline image to overlay tree-cover loss data and determine areas of deforestation.
By combining Landsat, Sentinel-1, and Sentinel-2 data, using a Bayesian Iterative Updating method, the startup is able to automatically detect changes in forest areas in near real-time with over 95% accuracy.
The Bayesian Iterative Updating method was developed together with the University of Wageningen and uses Bayesian statistics to determine the probability of change.
Companies with large supply chains can sign up for their service to be alerted to potential deforestation areas (proactive) and also be reactively alerted when deforestation has occurred.
In 2020, a coalition of nine financial institutions representing $1.8 trillion in assets under management teamed up with Satelligence to tackle deforestation using satellite imagery.
UP42
Another startup providing solutions to deal with the problem of deforestation is UP42. The company offers an open marketplace to access high-resolution satellite data. UP42 then provides a deforestation algorithm to help you determine the level of deforestation in that AOI.
Through temporal analysis of satellite data, the deforestation algorithm provides two images — a bitmap image where white pixels show deforested areas and a deforestation heatmap image.
Instructions on how to do this easily can be found on UP42's deforestation algorithm case study page where they demonstrate the feature by checking for deforestation in Europe's largest untouched woodland in Romania.
Conclusions
At current deforestation rates, all global rainforests will be gone within 100 years, reports The Guardian. Because so many of these rainforests are being destroyed where they cannot be monitored, satellite data is essential to tackling this urgent problem.
The rise of open data platforms, near-real-time data, sophisticated algorithms, and better satellites make this easier to achieve.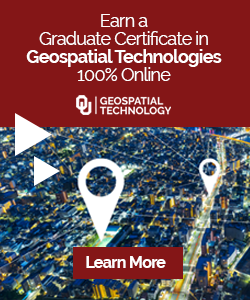 Read on