#People
Is it worth being a member of your local professional association?
Professional organisations and business groups are common place in all industry sectors and the GeoSpatial Industry is no exception.
These groups and organisations, in the main, are member funded organisations. That is, they exist mainly through the income generated through membership fees. So, it is worth becoming a member or maintaining your existing membership.
In my opinion, the answer is definitely YES, as it gives you the vital link between you and your industry, outside of your work / educational environment. But don't think that just being a member will bring you benefits. Like any network, you need to work it, be involved and be always looking to connect with industry professionals that can make a difference.
WHAT ARE THE BEST ORGANISATIONS TO BE INVOLVED WITH?
Well that really depends on what you want to get out of them. If you are studying then you might look at professional organisations that can help you network with potential employers. If you are already an industry professional you might look to get involved with a group more aligned to the industry you are working in or the technology that you use.
Let's examine the right organisation for you and your stage of your career.
1. STUDYING OR RECENT GRADUATE
If you are still studying or have just graduated and looking for that first career opportunity, then look at an industry organisation that will give you value for money plus plenty of broad networking and professional development opportunities. Many professional organisations have discounted or free membership for students.
2. YOUNG PROFESSIONAL
As you career starts to develop, look for industry organisations that can help you maintain your broad industry development (CPD – Continual Professional Development) through courses, conferences and networking opportunities. You should also start to narrow your focus on specific industry or technical user groups where you can network with professionals in the same industry i.e. water, environment, surveying, etc or using the same software / technology.  For example Esri around the globe have local user groups and national and international conferences.
3. CAREER CHANGE
If you are looking for career change, then look for industry groups where you can network on a regular basis with industry leaders. This can be similar to the 'Young Professional' category but with a greater focus on where you want to take your career. It may be an opportunity to join new groups in other focus areas that you might be interested in moving into.
4. BUSINESS BUILDING
Are you trying to build your own business or are in a business development role for the company you work for? If so look for business groups that can help you find projects or are open to collaboration and helping their members find business. These sorts of groups tend to be a little more expensive to me members of but will definitely help you to streamline the business development process.
INDUSTRY GROUPS
Here is a short list of organisations that you may wish to investigate further.
Surveying and Spatial Sciences Institute (Australia)
Spatial Industry Business Association (Australia)
Mapping Sciences Institute Australia(Australia)
Remote Sensing and Photogrammetry Association (Australia)
Coalition of Geospatial Industries (USA)
International Society for Photogrammetry and Remote Sensing (Global)
URISA (Global)
American Association of Geographers (USA)
American Congress on Surveying and Mapping (USA)
Association for Geographic Information (UK)
CaGIS (USA)
California Geographic Information Association (USA)
Canadian Institute of Geomatics (Canada)
EUROGI (Europe)
Geospatial Information and Technology Association (Global)
Irish Organisation for Geographic Information (Ireland)
Plus many more
GET INVOLVED
Get involved. You will only get benefit from any of these types of organisations if you get involved. Attend meetings, functions, events and conferences. Join the committee, volunteer at industry events and network with your peers that you can help and that can be of assistance to you and your career.  Be a go-giver not just a go-getter J
Don't wait for the opportunities to come to you – go to the opportunities.
Source: GeoSpatial Connect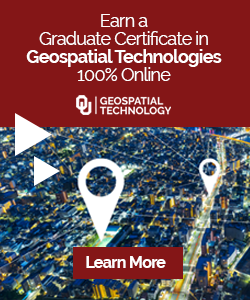 The community is supported by:

Next article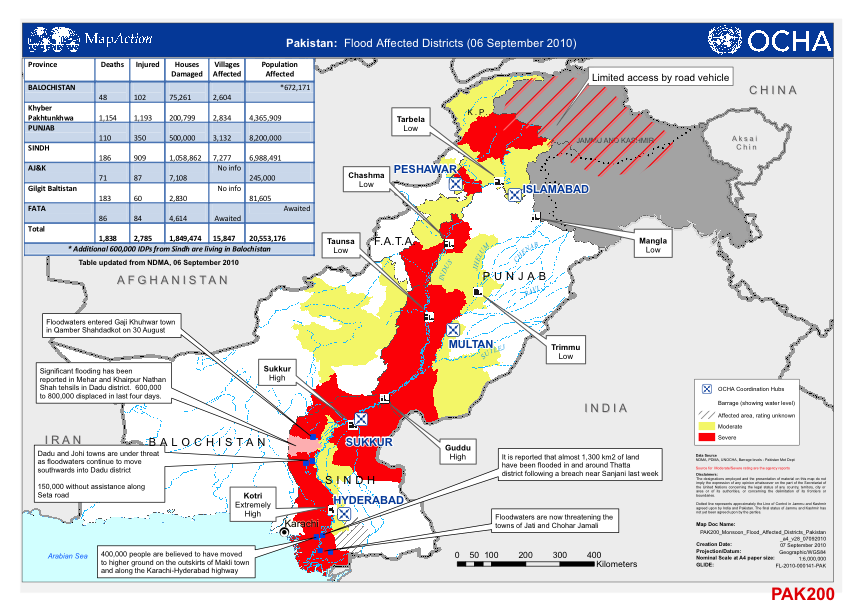 #Ideas #People #Science
Map Action: Mapping Disasters Throughout The World
When disaster strikes in any area of the World, one of the first questions that arises is 'how can we effectively distribute information to mitigate the problem at hand'. Map Action attempt to solve this issue through providing maps such as the one seen below of the September 2010 Pakistan floods.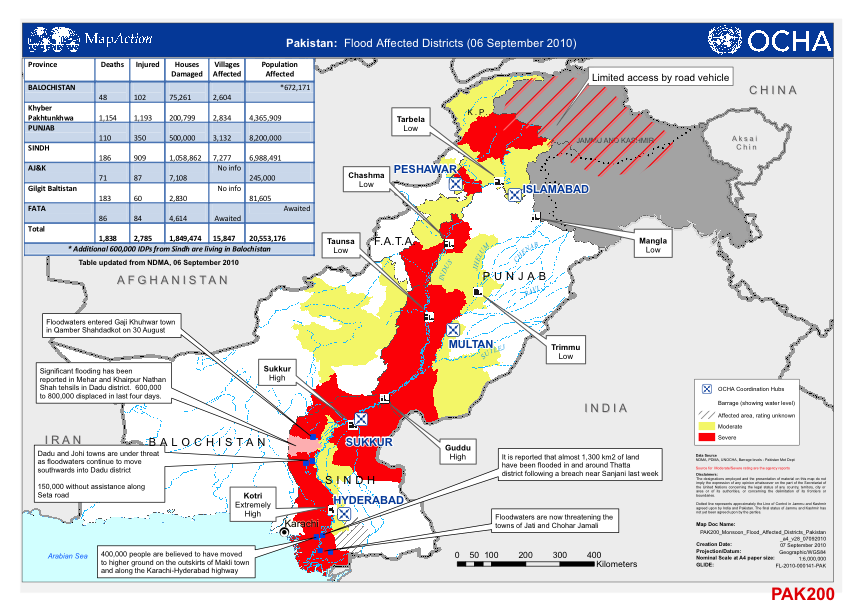 Map Action is an organisation that are ready to respond 365 days a year with a team of professional GIS experts to create and distribute the required information. Evidently trying to prepare maps in a disaster zone creates several challenges. I recently had an opportunity to speak with a Map Action team member regarding their deployment to Khartoum. I present the interview, which provides an interesting insight into the world of emergency mapping!
What is the main aim of Map Action (for example in Khartoum)?
As always Map Action aims to provide timely situational mapping and information services to any and all humanitarian actors at a major disaster. Khartoum is no different.  Map Action received a deployment request from UN OCHA – Sudan and sent a two-person team to be embedded within the UNOCHA in their Khartoum office with the aim of providing operational mapping to aid the flood response efforts in Khartoum and the affected areas in the south and west of Sudan.
What is your specific job within the team, and how do you go about doing it?
With a 2 person team we tend to buddy up on jobs so I might be a robo-mapper (my terminology, not an official MA designation) for a few hours cranking out the maps and digging for data or then perhaps act as a team liaison attending sector meetings, visiting local GIS bods or fielding specific map requests. Everyone pitches in to do what is needed. On those deployments requiring larger teams we can more easily afford to allocate specific jobs to specific people that play to their strengths.
What are the biggest challenges that Map Action face in Khartoum and as an organisation?
One challenge unique to this Khartoum deployment was the restriction on travel (issued by UNDSS) due to the civil unrest in the streets. This caused the cancellation of many of our meetings and hoped for exchanges with UN, NGO and government humanitarian agencies. This curtailment of useful communication was compounded by the citywide withdrawal of Internet access. Naturally, we carried on working with the data available to us from the rooftop of our accommodation. Concerning the larger arena, while I would maintain that every deployment is different there are a few commonalities that seem to pop up every time. Number one (IMHO) is a general lack of geoawareness amongst humanitarian actors in the field and it's not uncommon to be handed non-georeferenced data. Map Action often gets asked to provide GPS/GIS training for other organisations and we (I) often have to adopt an almost evangelical attitude to get across how mission critical it is to bear in mind the geospatial component when conducting field ops, to drill the idea and importance of georeferenced data/information into heads. This is especially true when training an organisation's field staff how and when to use their GPS units during field ops.
How do you go about creating the maps? (where do you get data from, is it a collaborative effort, is it done both on location and remotely)
When Map Action gets the green light to deploy, the next immediate action is to initiate the datamining phase. If it's a country we've deployed to before, data holdings are checked and retrieved, if not, the Map Action volunteer pool from all locations swings into action to provide the outgoing team with at least the baseline data they'll need upon entry to the emergency. While Map Action does indeed maintain a list of data sources that is methodically checked many volunteers might call upon personal contacts within other organisations (e.g. OSM, other agencies operating in country etc…) so yes, you could say that it is a collaborative effort. Once onsite, the members of the deployed team carry on sniffing about for situational data either already held somewhere or for incoming data from returning field teams. Invariably, sometime during a mission you will unexpectedly meet someone holding really useful data.  Sometimes Map Action personnel are requested to provide direct GPS assistance for outgoing field teams (I did this for 2 days during my very first mission in 2005 in the rainforest of Suriname for a Red Cross Assessment team). Alternatively, we'll provide onsite GPS training (or even GPS units) to field teams lacking practical knowledge or equipment of their own.
How have you distributed maps in Khartoum (has there been any specific person who you supply maps to?)
We were embedded within the UNOCHA office so we generally turned over maps to the relevant individuals there for example, the Head of Coordination, Head of Communications or the OCHA GIS bod. Before and after the ban on travel, we printed off several copies of maps for distribution at meetings and briefings around Khartoum. Of course, digital copies were handed out on memory sticks and as always, maps are available for download on the Map Action website (where you can find a complete catalogue of downloadable maps produced at every emergency Map Action has deployed to).
How would you describe your experience of working in disaster zones?
In a word: Rewarding. I get no end of satisfaction from using my GPS/GIS skills in such a directly practical application to help people in need. I also get to work with and meet fantastic people in diverse locations around the world.
Map Action supplies an invaluable source of information to the World and must be commended for the fine service they provide. The organisation is truly a magnificent example of how geospatial experts can work together to develop solutions to worldwide issues.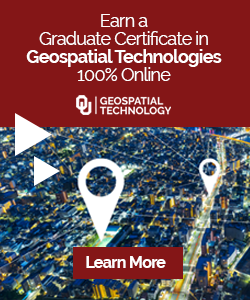 Read on