#Business #Ideas
What will happen across the Geo Industry in 2017 according to Tim Barber, VP of Pitney Bowes

The number of connected devices is skyrocketing, with Gartner forecasting figures to reach 29.5 billion by 2020.  The Internet of Things or IoT – this intricate, hyperconnected web of integrated devices – generates a wealth of geospatial insight thanks to powerful sensors which transmit the devices' locations. These sensors enable the collating and tracking of in-depth, real-time location data: a gold-mine for organisations wanting to get closer to their customers; to deliver location-based customer engagement strategies; and to make strategic decisions based on precise, accurate spatial analytics. McKinsey forecasts the IoT has a total potential impact of 11% of the world's economy. As it snowballs, we're likely to see an increase in the application of location data, as the two are intertwined: every sensor data point or mobile transaction happens somewhere. And social media platforms place more emphasis on graphics and visuals, so generating maps as visual representations of data becomes more important and popular than ever.
The value of the 'where' is fueling innovation and entrepreneurialism. Last year we saw the fusion of augmented reality and geospatial data creating the global phenomenon that was Pokemon.
In 2017, we'll continue to see an explosion of augmented reality apps based on location context. We could also see more 'asset-light' organisations – driven by geospatial analytics – pop up to meet the critical consumer objectives of speed, convenience, and value. These organisations are appealing to consumers- with- a-conscience by using geospatial data to formulate ethical, sustainable businesses, such as FoodLoop, which connects consumers with short shelf-life products and targeted real-time offers through its mobile app, so I anticipate more of these over the next 12 months. Smart cities, too, are built on sustainability, and the ability to extract geospatial analytics to drive successful outcomes has a key part to play in their roll-out, more of which we expect to see in 2017.
We expect to see more of location intelligence as an enabler unique to different industries: enabling precise drone delivery to pinpoint specific addresses for Ecommerce deliveries, for example, and a real-time location aware dimension in the financial services sector to improve engagement and the customer experience. We could also see more interest this year in geospatial data analytics from the telecoms and mobile industries as 5G is tested and carriers perform terrain data analysis and visualisation.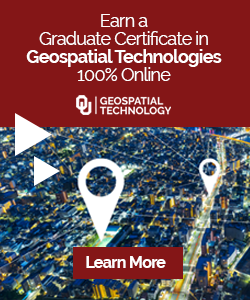 The community is supported by:

Next article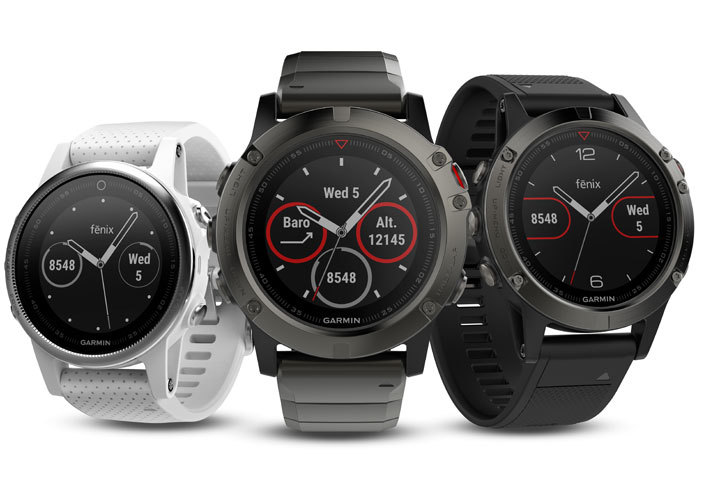 #Business
Top 4 GPS watches announced at CES 2017
CES 2017 is ending today. The event brought a lot of cool announcements of location-aware gadgets but this year was particularly full of awesome wearables with build-in GPS. Among all of them we found 4 devices that really stand out:
1. Garmin Fenix 5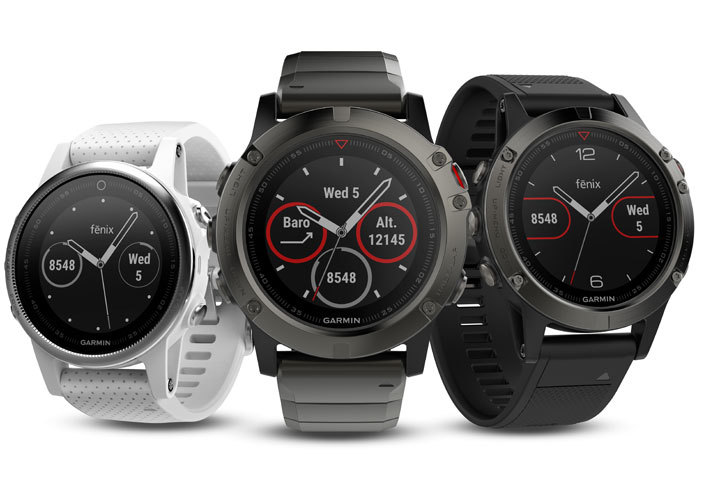 Garmin Fenix 3 is one of my favourite GPS watches (in fact I use it as my primary watch everyday) but for the past 2 years it didn't get any upgrades. At CES 2017 Garmin finally released the latest edition of the Fenix series. This time it comprises of three devices: Fenix 5, Fenix 5S and Fenix 5X. Wondering why there is no Fenix 4? Garmin explains that the phonetic pronunciation of that in Chinese roughly translates to "fast rise to quick death". In that case 5 is just fine.
Ok. So what's new? The Fenix 5 is significantly smaller (exactly 4.5mm smaller) than the previous version while keeping the same display size. But if this is still too big for you the company introduced 5S version which is almost 1cm smaller than Fenix 3 and targeted towards women. There is also the 5X version which is similar size to Fenix 3 but 1.5mm thinker. It's really a lot on the wrist but with that size you get 12GB of internal storage that can fit in a full global offline map!
Watch
Fenix 5
Fenix 5S
Fenix 5X
Fenix 3
Physical dimensions
1.9" x 1.9" x 0.6" (47.0 x 47.0 x 15.5 mm)
1.7" x 1.7" x 0.6" (42.0 x 42.0 x 14.5 mm)
2.0" x 2.0" x 0.7" (51.0 x 51.0 x 17.5 mm)
2.0" x 2.0" x 0.6" (51.5 x 51.5 x 16.0 mm)
Display
diameter
1.2"
(30.5 mm)
1.1"
(27.94 mm)
1.2"
(30.5 mm)
1.2"
(30.4 mm)
Display resolution
240 x 240 px
218 x 218 px
240 x 240 px
218 x 218 px
Weight (silicon band)
3.0 oz (85.0 g)
2.4 oz (67.0 g)
3.5 oz (98.0 g)
2.8 oz (79.6 g)
Internal memory
64 MB
available 54 MB
64 MB
available 54 MB
12 GB
32 MB
available 23 MB
Starting price

$

599.99

$

599.99

$6

99.99

$4

49.99
It's a solid upgrade from Garmin but nothing revolutionary.
2. Casio WSD-F20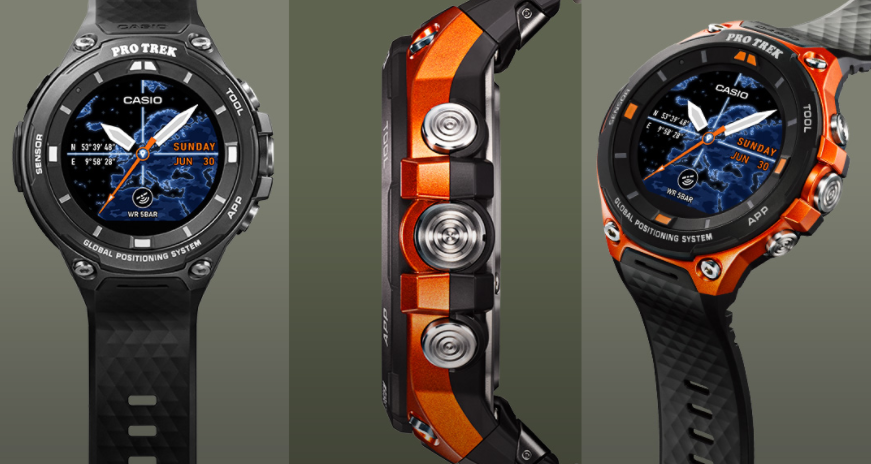 Casio announced the successor to its WSD-F10 smartwatch, called the WSD-F20. It runs Android Wear 2.0, features a 1.32-inch dual-layer display with a 320 x 300 pixel resolution. The screen let's you switch to a monochrome "Timepiece" mode that turns off Android Wear to save battery. Moreover Casio says the WSD-F20 features low-power GPS and will offer compatibility for Glonass (Russian) and Michibiki (Japanese) satellite systems to improve tracking further. Unfortunately all this cool features come at a price… The watch is huge! It's 56.4mm wide, 61.7mm long, 15.7mm thick and it weighs 92g. It will be available for sales in April with around $500 price tag.
3. New Balance RunIQ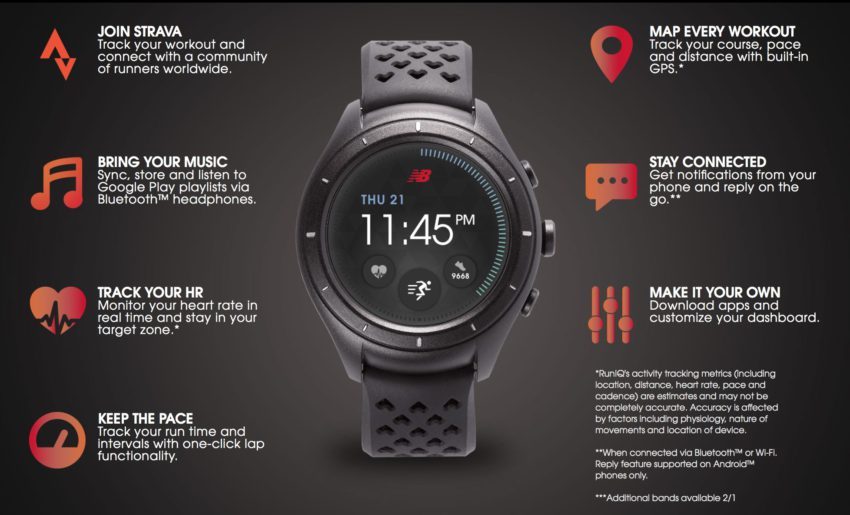 New Balance announced pretty awesome RunIQ Android Wear smartwatch. The device offers built-in GPS, 4GB of storage, real-time heart rate monitoring, a lap button, interval functionality and a 24-hour battery life, or 5-hours with continuous GPS and heart rate measuring. New Balance says that it's "designed by runners for runners". With that specs, cool design and just a $299 price tag RunIQ might be a pretty big success. I can't wait to put my hands on it.
4. Misfit Vapor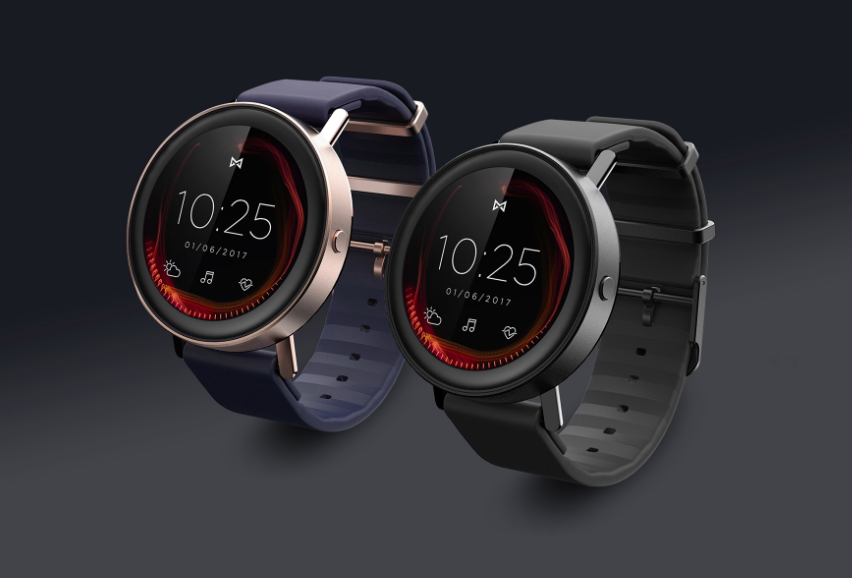 Misfit, a maker cool looking fitness wearables that was acquired by Fossil last year, has just unveiled a new touch screen smartwatch called Vapor which is supposed to cost just $199 while being packed with features and having really awesome design.
The watch has a 1.4-inch full AMOLED touchscreen display, built-in GPS, optical HR sensor, and 4GB of storage. It runs on Qualcomm's Snapdragon Wear 2100 processor and features a custom version of Android Wear.
First impression – this watch looks really great!!! I hope we'll test it soon.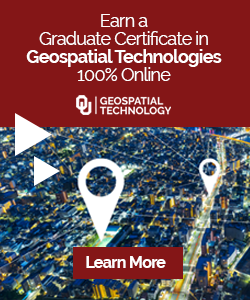 Read on