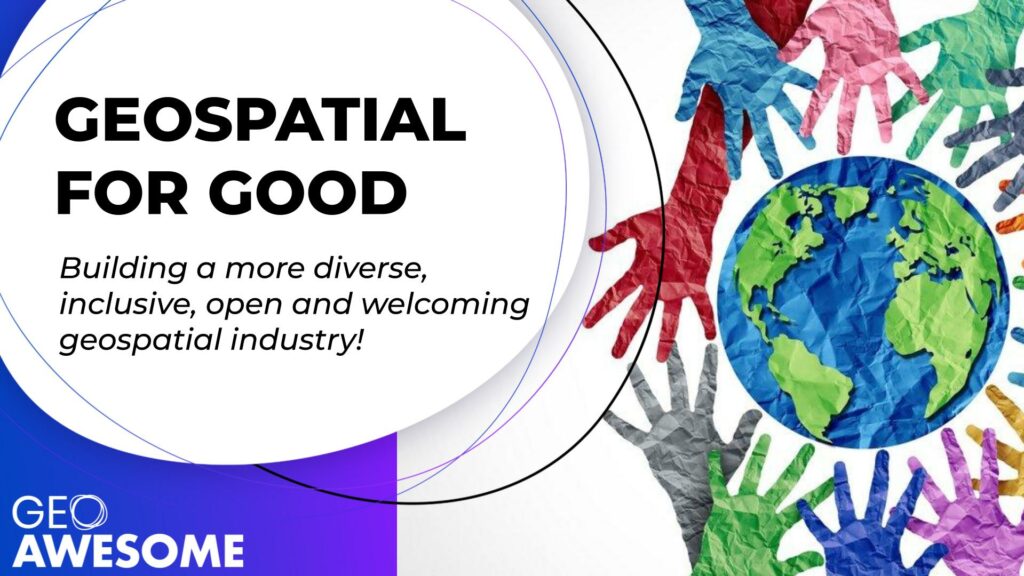 #Ideas
Building a more diverse, inclusive, open and welcoming geospatial industry
This is going to be a long one so get comfortable and maybe get yourself a coffee/tea before you get started. The past couple of months have been rather eventful for us at Geoawesomeness with the launch of our new logo, website and the very 1st time we were mentioned in a press release (for the launch of our EO hub together with UP42). We couldn't be more happy with where we are after 11 years of Geoawesomeness! But did we always know that we will get here eventually?
A few facts about blogging
To be perfectly honest, if you would have asked us back in April 2011, if we would be here where we are today, think the answer would have been no. And before you roll your eyes at the "fake humility", here are a few facts about blogging that helps put things in perspective (source: bloggerspassion.com).
Over 600 million blogs, out of over 1.9 billion websites.
Over 3 million blog posts are published per day.
over 70 million blog posts are published each month on WordPress platform.
In comparison, geoawesomeness has published a grand total of 2251 posts.
The reason that Geoawesomeness has survived the test of time isn't due to total number of posts or the average length of our posts or the zillion other metrics that one can read about blogging and how to get your blog to be the best in the world. The metric that makes Geoawesomeness unique is the number of contributors!
300+ contributors that help shape Geoawesomeness
332 is the actual number of contributors who have either written blogs, articles, reports or have created video content for our YouTube channel or spoken at one of our IRL meet-ups in Munich, Germany or have shared the podcasts they have created on our podcasts site or helped rank the Global Top 100 Geospatial companies. This isn't even counting all the wonderful people who constantly send us the latest news articles, feedback and the like.
Granted, Aleks and Muthu are the two earthlings whose names are usually associated with the platform as co-founders of the initiative but it is definitely these 300+ contributors who have shaped Geoawesomeness to be what it is today – a global and open platform for all things geo!
11 years and 332 contributors are not bad numbers at all but if we are going to achieve our vision of building the world's best geospatial platform then we are going to have to do a lot better.
Building a more diverse, inclusive, open and welcoming geospatial industry
It took a while to get for us to get to the main message here, didn't it 😉 Nevertheless, this is an important message – the geospatial industry as a whole needs to do a better job at being more diverse, inclusive, open and welcoming. Sure, this isn't a challenge unique to the geospatial industry but this is a challenge we can tackle together.
Climate change and the challenges that it brings along with it aren't going to be solved without geospatial. The impact of decisions that we as a society make and will make to tackle this existential threat will be felt all across the planet. These decisions are going to be made on the basis of inputs people and organisations prepare using geospatial data and tools. A closed-minded geospatial industry has the potential to result in closed-minded planetary decisions that create further divisions and friction in the society. This isn't a gender or racial and ethnicity issue alone. This certainly isn't about "saying the political right things just because". Diversity actually makes financial sense and makes sense when it comes to tackling biggest challenge of our lives as well. This is about empowering the best minds on this planet regardless of the personal identities of the person, including but not limited to race, gender, ability, sexuality, beliefs, culture, age, and body type.
When a soap dispenser doesn't work for everyone that is a nuisance, an inconvenience, a sign of lack of diversity in the company that designed the product in the first place but imagine if the geospatial tools that are designed for making policy decisions and tackling climate change are similarly broken. Let's best not imagine such a world.
If you have ever had a problem grasping the importance of diversity in tech and its impact on society, watch this video pic.twitter.com/ZJ1Je1C4NW

— Chukwuemeka Afigbo (@nke_ise) August 16, 2017
How do we even get started?
Highlighting the problem is just one part of the job. To truly build a more diverse, inclusive, open and welcoming geospatial industry, we are going to have to do a lot more. We've clearly established that there is a lot to do and if we are being honest, the challenge does sound daunting. Is it even possible to tackle something as systematic and ingrained as the diversity and inclusion in one blog? This is where Ed Freyfogle and/or Bill Gates come in with their words of wisdom (not sure who said it first). This is where the experience of working with 300+ contributors comes in handy.
"Most people overestimate what they can do in one year and underestimate what they can do in ten years"
The best way we as Geoawesomeness can help build an inclusive and welcoming geospatial industry is by building a more diverse and open geospatial community platform. A platform where we actively try to highlight diverse voices from all over the planet.
The promise of Geoawesomeness
Community.
Planet.
Purpose.
We see ourselves as a community platform that is energized by the purpose of leaving a positive impact on the planet. For years now, we have used whatever advertising revenue we've generated not just to keep the platform active but also to give back to geospatial – through donations to humanitarian activities and directly supporting members of the community to attend conferences and such.
We strive to be a force for positive change.
This now includes a renewed and active focus on being a more diverse, inclusive, open and welcoming geospatial platform.
In simple terms this means that we are going to do a better job at inviting more people from all over the world to share their opinion and expertise about all things geo – regardless of the whether they chose to do it on Geoawesomeness or elsewhere.
That's the promise of Geoawesomeness.
We need your support. We need you to be our active partners on this journey. If you are interested in contributing or know someone who might be interested in contributing or have ideas/suggestions/hints on how we should be going about this in a professional way, do reach out to us. Fastest way would be to send an email to either info@geoawesomeness.com or muthu@geoawesomeness.com
Even the simplest of suggestions help. It can be as simple as helping us understand that there is an awesome alternative to saying "hey guys"
Fews weeks ago, we were discussing this with our friends from @SistersofSAR and @LadiesOfLandsat and a quick @DuckDuckGo search provided the answer y'all!

P.S: Love the fact that y'all sounds like something a character from Looney Tunes would say 😉https://t.co/C6BllUqCIC

— Geoawesomeness (@geoawesomeness) June 2, 2022
Let's build the future together!
Sisters of SAR and Ladies of Landsat: Promoting geospatial awesomeness of women all over the world
And in the spirit of togetherness, delighted to highlight the efforts of two amazing initiatives in the geospatial industry that have/are doing a lot for diversity and inclusiveness.
Ladies of Landsat: mission, vision and all the fun things they do
Sisters of SAR: mission, vision and all the fun things they do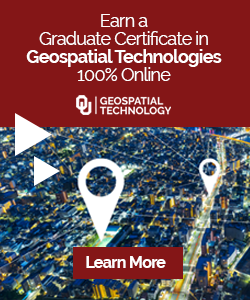 The community is supported by

#Ideas
Next article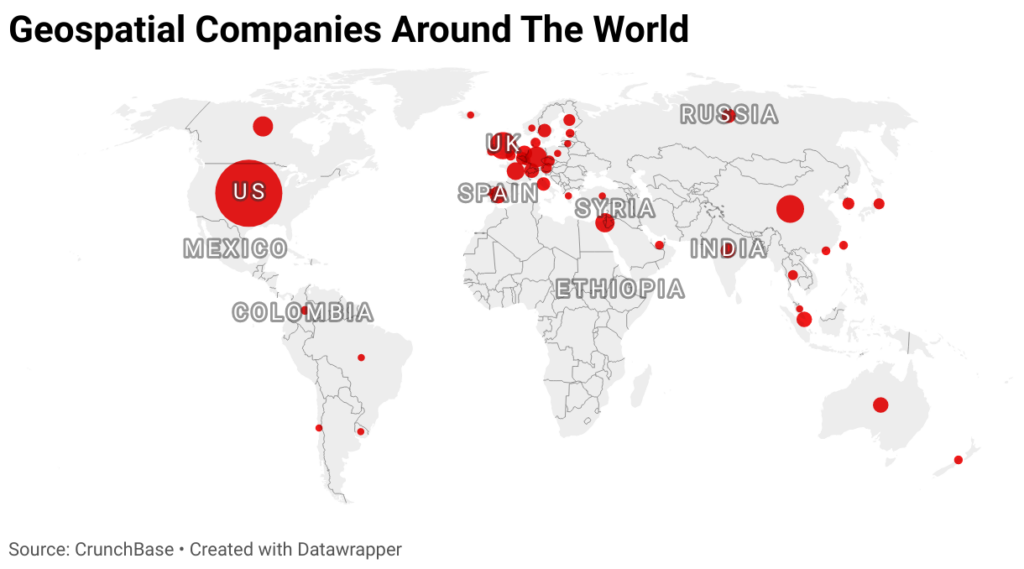 #Business
We have analyzed 568 geospatial startups around the world. Here are the conclusions about the market
The geospatial industry is continuously developing very fast all around the world. The market size is projected to grow rapidly from $239.1B in 2019 to $502B in 2024, at a Compound Annual Growth Rate (CAGR) of 13.2% during this period.
The geospatial industry comprises private and governmental entities that are involved in collecting, storing, processing, analyzing, mapping, and distributing data related to location information. Location-based information is becoming more and more essential in today's knowledge-driven world. It is used in providing key decision support in fields such as weather forecasting, early weather disasters warning, supply chain management, food production, land titling and administration, transportation network analysis, disease analysis, and battlefield monitoring…
Geospatial data is used daily by millions of people in their everyday routine. Google Maps itself has over 2 billion users. Without this data, our smartphones could not navigate us with the use of digital maps to our destinations. Moreover, geospatial technologies have been identified by the US Department of Labor as one of the three high-growth industries in the 21st century.
Geospatial Companies Distribution Around The World:
After analyzing the data of 568 active companies founded after the year 2005 in the geospatial industry based on Crunchbase, we found that about 48% of the companies are located in the US where they captured around 57% of the total funding in the industry:
China came in second place, where 7% of the companies are located, and they captured 17% of the total funding of the industry, followed by the UK, Germany, and Canada respectively.
The US lead in this industry is mainly caused by the application of geospatial technologies in various fields and by the exceptional governmental support and recognition of the essential role of this industry in government and society. This support was revealed through the Geospatial Data Act (GDA) that the President signed in 2018. On the other hand, the Asia Pacific geospatial market is expected to continue to outperform the EU market where APAC countries are expected to have exponential market growth, especially in China, South Korea, and India. The tremendous expansion in the urban population in these countries is one of the major factors of this growth that results in escalating the application of smart cities, smart infrastructure, and well-planned urban landscapes. In addition, these countries are witnessing great technological development in the 5G and IOT fields.
Industry Trends:
After analyzing the establishment date of the 568 companies in our database, we realized the massive negative impact of the Covid19 pandemic, which started by the end of 2019, on the establishment of new startups in this industry. In fact, the US was the only country where new companies were launched in the industry in the year 2021. Despite the negative effect of the lockdown on establishing new geospatial companies, the adoption of geospatial analysis has risen in the healthcare sector to monitor the Covid19 outbreak. In addition, our data revealed that the economic crisis between 2009 and 2010 did not significantly affect the industry, especially in the US, mainly due to the continual investment of the US government in the geospatial industry to improve homeland security.
Top 10 Companies by Total Funding:
After specifying the top 10 countries funding geospatial companies in our database, we found that Momenta, which is a Chinese company founded in the year 2016 and is working mainly on AI and Autonomous applications, has the highest funding with about $1203.15088 million. Yet, 7 out of the top 10 companies are American companies, which reveals the domination of the US in this industry. Whereas ISPACE TECHNOLOGIES is a Japanese company, and SATELLOGIC is an Argentinian company.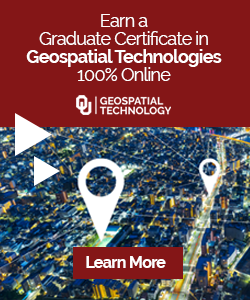 Read on