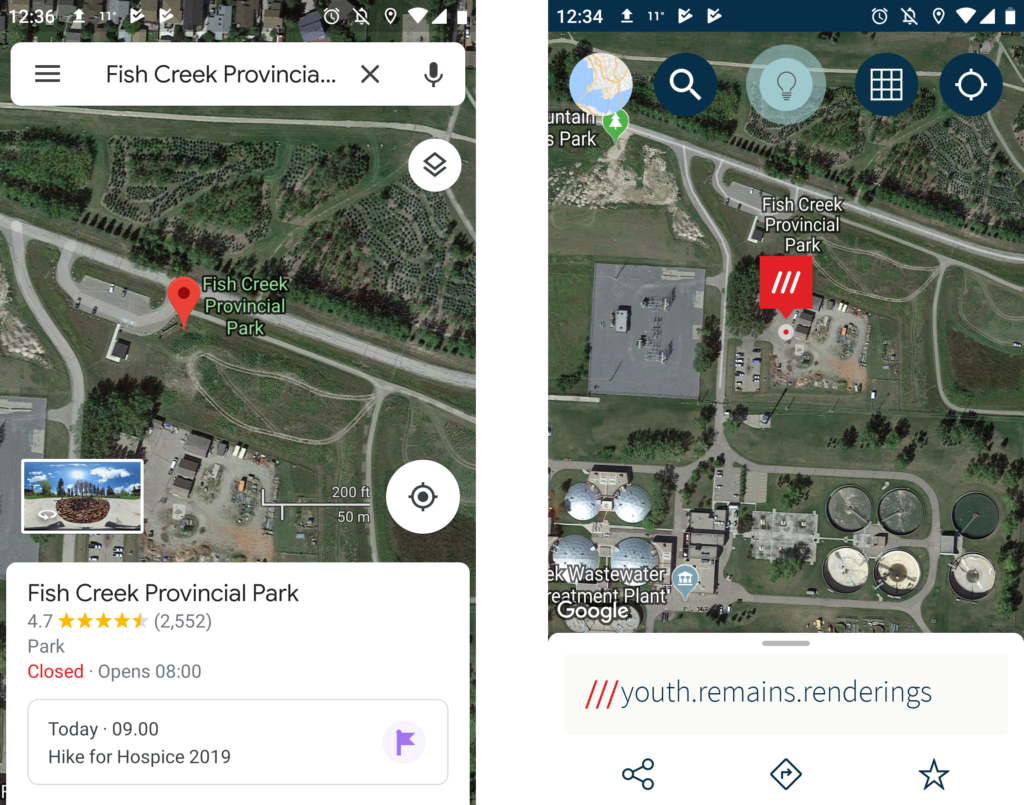 #Business #Featured #Ideas
What3Words Mobile App Review
Until recently, I have only known about What3Words. I've read blog posts about it, seen the TED talk by their CEO, and have seen how it can be applied to so many industries, such as UAVs and GIS.
What3Words divides the world into 3m x 3m squares and assigns each square 3 words. As opposed to GPS coordinates, the 3 words are meant to be more human-friendly and easy to remember. Does anyone actually know the exact GPS coordinates of their home and workplace? In particular, I was enthusiastic about the prospect of it helping communities which are vulnerable to natural disasters.
While a service like Google Maps places a location marker in the middle of a building, using What3Words could help users be more precise within a large building or national park, such as specifying which entrance to meet at. In addition to adding convenience to the experience, this could be vital for emergency workers, where every second could count. What3Words has also positively impacted communities where there is no formal addressing system.
I decided to try using it as I was looking for an alternative to Google Maps, which I seem to can't get away from. From a usability point of view, it beats many other apps out there and it (often) provides me with reliable directions. I also like that I can read reviews of a place when deciding where to eat or seeing when the supermarket may be busy. I also don't live in a city where there are alternatives like CityMapper.
What I use maps for
In a day-to-day context, I mainly use map and navigation apps for the following purposes:
Planning journeys
Navigating from point A to B, which includes seeing how to get there by foot, bike, or public transportation
Sharing the location of a meeting spot with via a messaging service
While Google Maps doesn't always give me the most intuitive or efficient routes, it gets me there eventually. My biggest problem is that I don't know where the entrances to most buildings are or which one to use. I also struggle with sharing my location when my GPS signal is weak. Additionally, I was hoping that What3Words would improve my overall navigation experience.
Starting to use What3Words
Since some of my navigation experience is done with other people, I set out to (try to) convince everybody around me to install the What3Words app on their phone. Some declined, but the ones who installed it were enthusiastic after I told them how it could help them.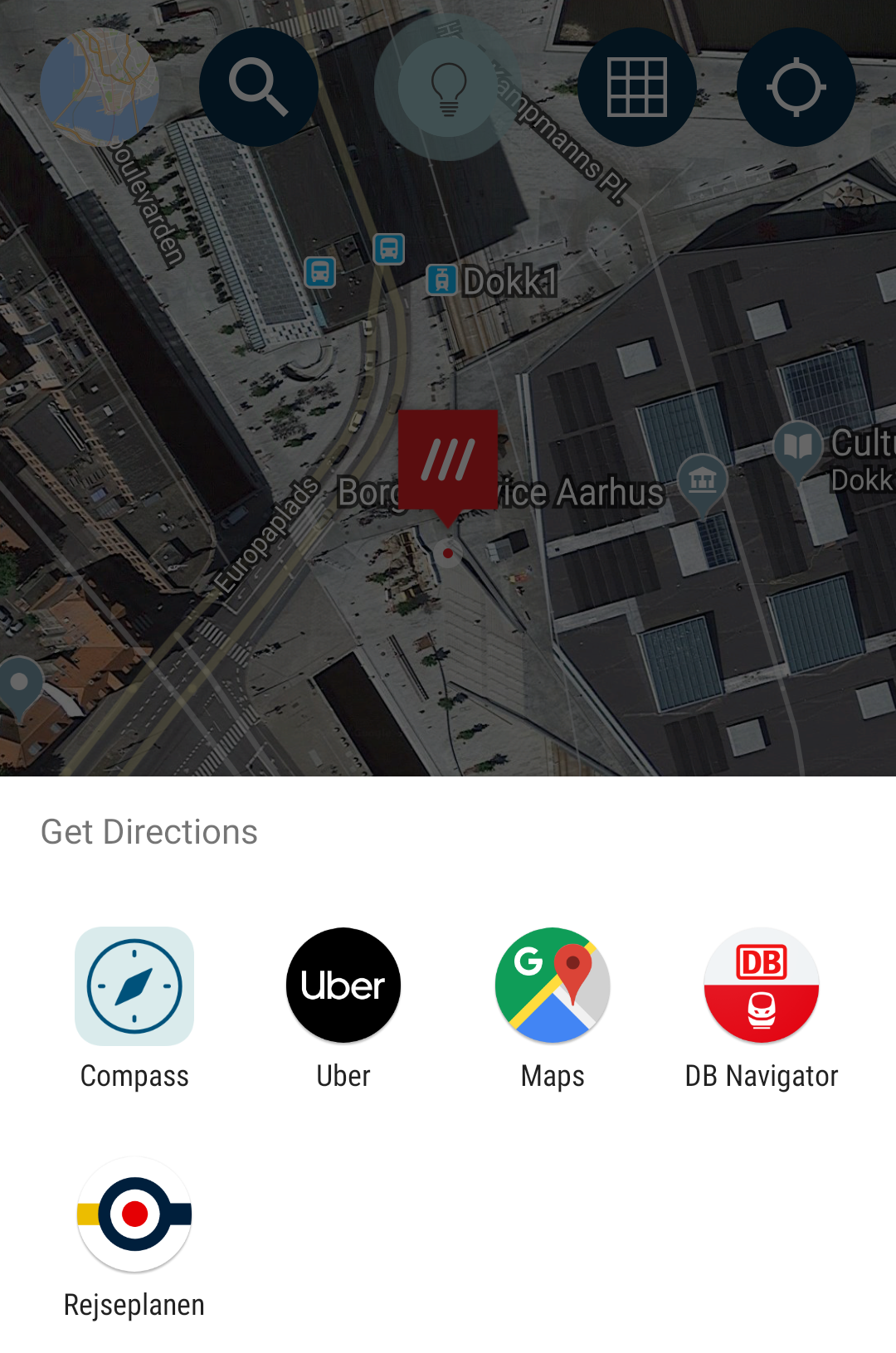 After installing it myself, the first thing I noticed that What3Words uses the Google Maps API. The app also does not do it's own navigation, as it will lead you to another app (Google Maps and local planning apps in my case), where the 3 words are converted to GPS coordinates. My quest to distance myself from Google Maps had failed.
To determine the 3 words of an address, you could simply put in the address and the What3Words app will do the geocoding. To get a specific 3m square, I would recommend turning on satellite view and panning around for it.
When it came to navigating to a new place by myself, I ended up not using What3Words at all, since it was an extra step between me and Google Maps.
Sharing locations with What3Words

What3Words made it easy to specify locations to other people, provided I was familiar with the area and was oriented enough. However, there were times that I felt nervous about sending the wrong location to somebody, simply because 3m is very find-grained. In contrast, everybody expects and accepts some degree of ambiguity with a vague pinpoint on Google Maps.
Additionally, What3Words relies on GPS, so it was not easy to send locations when there was a bad signal and I was unfamiliar with the area.
My takeaways

While I still think that the many applications of What3Words are valid, it did not drastically change nor improve my every day navigation experience. Based on my everyday navigation needs, I:
Simply did not continue to use What3Words for myself, since it was another step to get to a navigation app
Still had to deal with the woes of a bad GPS signal from time to time
Was apprehensive to share a location, fearing that I could accidentally send somebody to the wrong square
I would welcome for other people to share their What3Words location with me, but it's easier for me to stick with the status quo of using Google Maps and share my GPS coordinates for now. I'm also really excited to try the AR features on Google Maps. What3Words is quite active in their marketing efforts, offering free swag to influences. They also offer outdoor signs, for purchase, which may help with the adoption of their system.
Additionally, there are some concerns with What3Words being a closed system and perhaps having a monopoly in vulnerable communities. It will be interesting to see what other applications What3Words will expand to and if will there will be an open source alternative.
Have you used What3Words to share locations, navigate, or develop an app? We'd love to hear from you!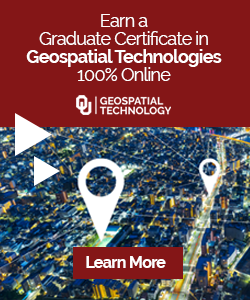 The community is supported by:

Next article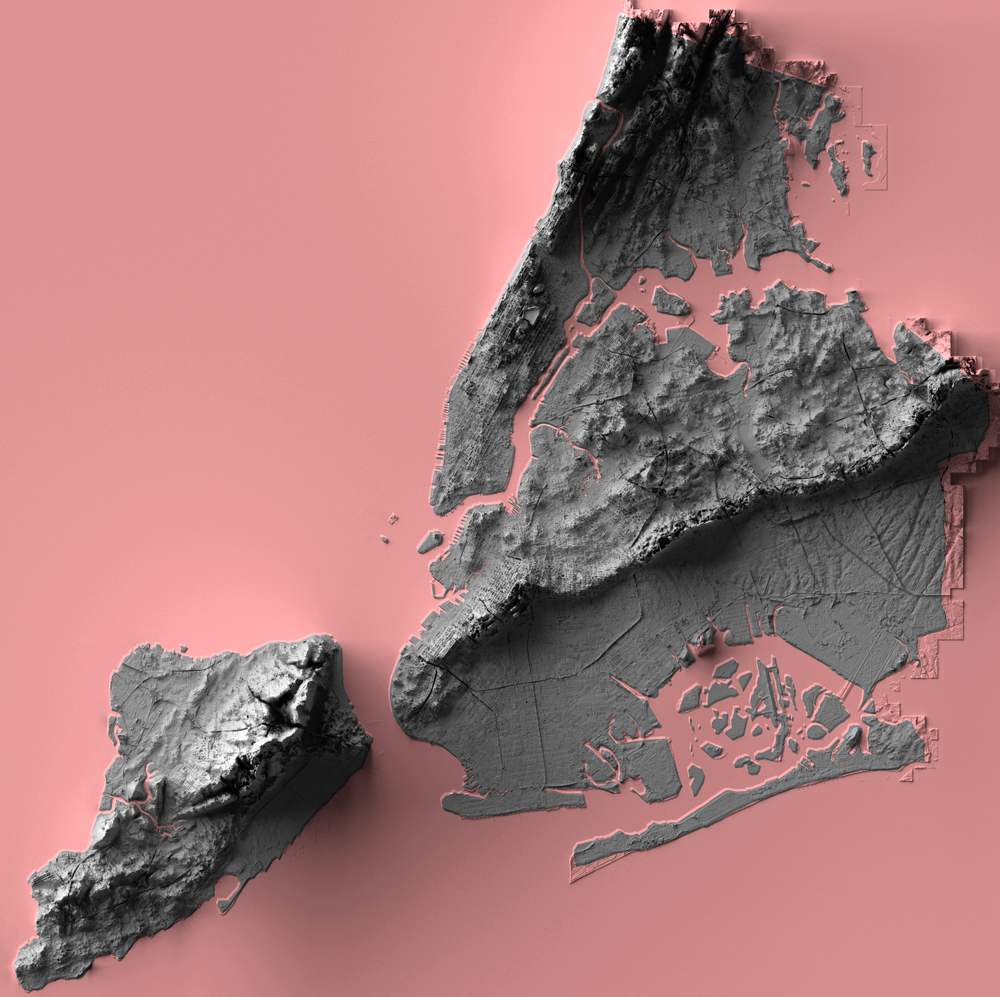 #Ideas
Historic topographic maps in new look-Is 3D doing the magic?
Combining creativity, love for maps and excellent graphic designing skills, a Brooklyn-based graphic designer, Scott Reinhard is giving Historic topographic maps a new look. Putting old geological survey maps with elevation data, the designer is creating hybrid topographical maps which are a visual delight. These maps tell a lot more about the location.
These Historic topographic maps in 3D look, are enabling viewers to see old places in a new light. I was fascinated to witness the shadows that are cast by the topological part of the maps onto the borders. What's more interesting? These maps are actually 2D! But, in no way you can tell!
Take a look at a few fascinating ones below.
Exotic paper versions   
The beautiful 3D Elevation maps that are created by the par excellence graphic designer, mapper, and land visualizer, Scott Reinhard, are available as paper maps on demand. The maps are high-quality chromogenic prints, which combine 3-dimensional data with paper maps to create an image that seems to be popping off the page, just like a 3D object. Innovative! I must say!
If you have a favorite location, why not have a map of it? And, why not have a hybrid topographical map that will almost talk to you! I am definitely considering!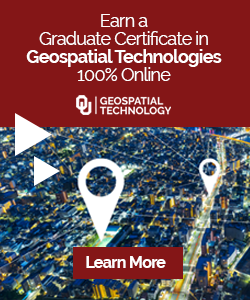 Read on