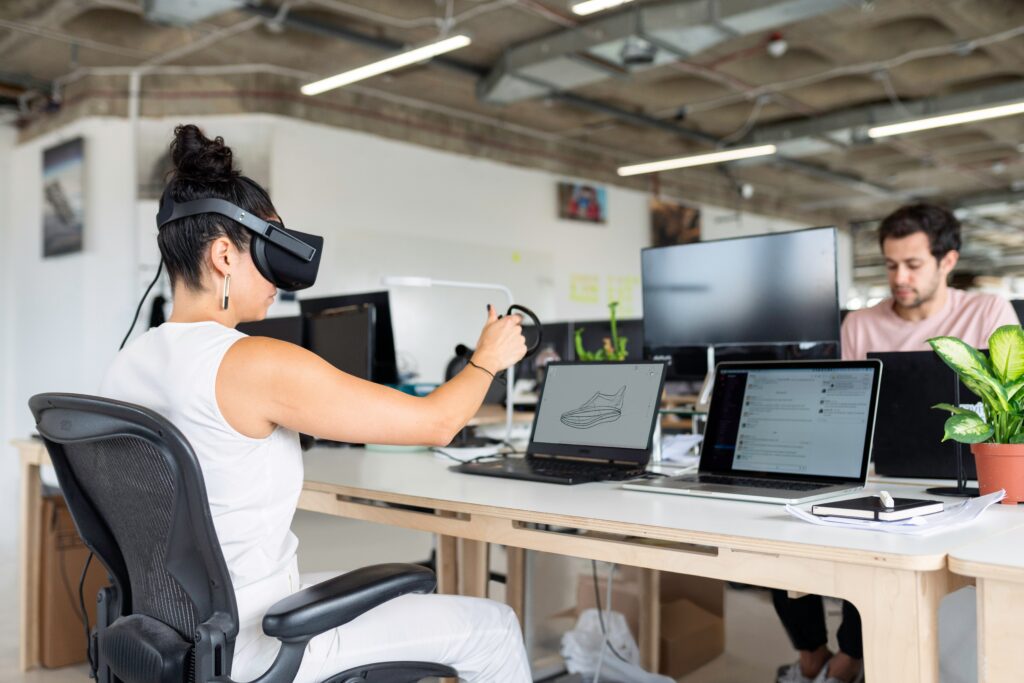 #Business
What is the metaverse and why should geospatial enthusiasts care about it?
Whether it is the radical change in the company's name from Facebook to Meta in October 2021 or a live virtual yet immersive concert in Fortnite, you cannot avoid the Metaverse – whether you understand it or not. But why? The reasons better be good or otherwise Meta would not announce that it would spend 10 billion USD towards building the Metaverse over the next one year.
If you've landed on this article, chances are that it is a result of a google search query that combined geospatial and metaverse or you are one of our regular readers, curious to learn about the metaverse and our take on it. 
What is the metaverse?
Rather than throw a bunch of definitions and tech jargon at you, let me try to explain it using Harry Potter as a reference. 
Any Potterheads out there? Do you remember how the Hogwarts train is accessible only via a platform 9 3/4 ? And how there is a whole world of magic out there with real people only that they interact differently; with their wands and spells. More specifically, (Yes, I am a Potterhead and proud of it) do you remember how Harry dunks his head in a bowl of water to teleport himself to the past in the Half Blood Prince? And how he sees the events in the Dark Lord's childhood unfolding in front of him as if he were right there? Well, you could draw some similarities from this to the Metaverse. No, the Metaverse does not involve magic. Nor is it a machine that allows you to time travel. Then, what is it? While there are some differences of opinion about the definition of Metaverse making it a bit fuzzy, experts generally seem to agree on a few basic things. To save you the trouble of being hit by the Tsunami of Metaverse related articles, let me summarize the common findings you will find online.
 

The Metaverse is a virtual persistent world (aka Hogwarts in the Harry Potter world) that exists alongside the real world (aka the muggle world) and can be accessed by tools (aka platform 9 ¾) such as AR, VR, AI and high speed internet (5G) to handle millions of users logging on at the same time (think concert goers) to create an immersive virtual space that is accessible to everybody.

 

Some of the well-known companies investing a lot of resources in terms of money, time and people towards this are Meta, Google, Microsoft, Nvidia, Epic Games, Unity Software, Roblox etc.

 

The leading use cases are expected in the field of 
Entertainment (Eg: concerts), 

Virtual Office and training spaces,

Training ground level personnel,

Modeling and simulations,

Gaming, 

Online education, 

Fashion and Retail 

Architecture, Engineering and Construction 

Transportation and,

Real Estate.
As tempting as it might seem to refer to the Metaverse as the Internet in 3D for the sake of simplicity, such a definition might be a bit too reductive – that's like saying Google is the internet. Because for one, the Internet is used to browse for information, but you cannot actually "go inside" it. But, if Mr. Zuckerberg is correct, then the Metaverse is an accessible place to live, talk and interact with your friends or colleagues just like you would in the real world but in the form of personalized 3D digital avatars or digital twins of people, places and things (aka wands and spells in the Hogwarts world). You could "go inside" the virtual world using VR or "bring it outside" to the real world using AR. And all this from the comfort of your own couch.
You are probably thinking, "So, metaverse is basically like hopping onto a Zoom call or using Microsoft Teams while sitting in my pajamas on my couch?"  Well, Microsoft CEO Satya Nadella has bigger plans. In his tweet, posted a month after Facebook became Meta, Nadella introduced Microsoft Mesh for Teams software that allows us to interact with each other as expressive animated avatars. So, it's no longer just video-conferencing your colleagues, but as an avatar you can have face-to-face conversations with them that even sound realistic thanks to the AI powered spatial audio that mimics how the mouth moves, the facial expressions and gestures. The platform's aim is to transform the way people collaborate with each other in real-time, for example, in the case of remote onboarding of new recruits as we are still recovering from the pandemic or examining a factory floor from your home. Combining this with another in-house mixed reality product from Microsoft, the HoloLens headset opens the possibility of using holoportation, a 3D capture technology to project a life-like virtual image of a person in a real space (Was this inspired by Harry teleporting himself to a strange place where he is present but also not present? Who knows!)
Why does the Metaverse matter to the Geospatial Community?
As a geospatial enthusiast, why should you care about Metaverse? Although Metaverse is an umbrella term for a lot of technologies, from a geospatial perspective it can be simplified into two concepts. The first one refers to building an imaginary world and digital spaces. From a technology perspective, it is more related to game engines than mapping. While the second one is focused on building a representation of the physical world – or in other words a map. This map would typically be a 3D model and refers to terms well established in the geospatial sector such as digital twins, constructed based on photogrammetry or LiDAR scanning technologies. A lot of Metaverse applications especially in the industrial/professional space will be related to geospatial information. Ability to work and analyze these data will be one of the key enablers to build applications on the top of the Metaverse concept.
Conclusion
If you still feel like you have somewhat understood what the Metaverse is but at the same time, have several questions, fret not – you are probably not the only one. Here is a podcast from Cesium explaining the awesomeness of the Metaverse in a simple, easy-to-understand language. You can even go the extra mile and knock yourself out with their entire two season podcast series with 25 episodes in total so far. Other resources you may want to check out include the  Welcome to the Metaverse by Luke Franks, the Metaverse podcast by James Burke, CEO of Outlier Ventures, Hello Metaverse by Annie Zhang and Living in the Metaverse by the BBC. If we have managed to pique your interest with this article and you would like to understand more in detail about how the geospatial industry can help build and sustain the Metaverse, stay tuned for the next article.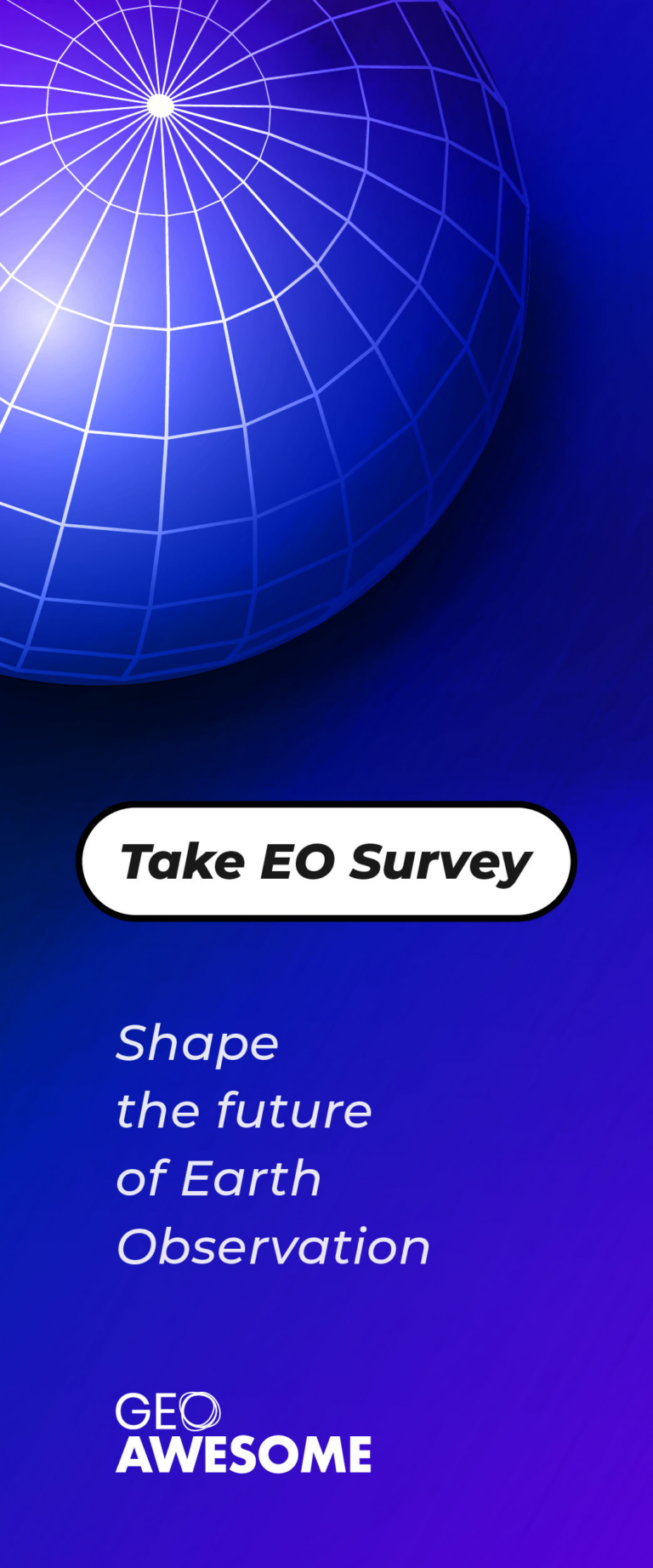 The community is supported by:

Next article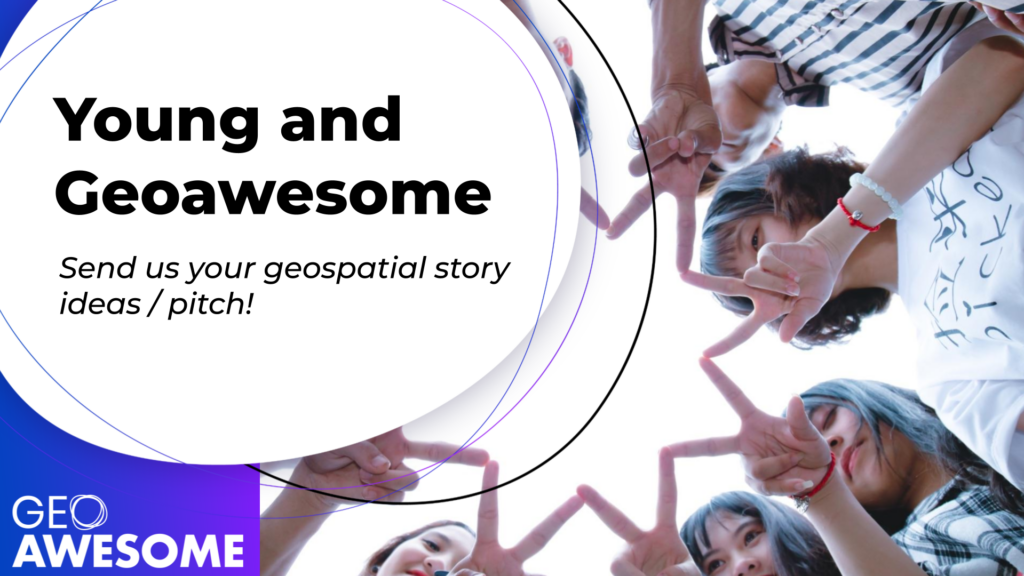 #People
Young & Geoawesome: Send us your ideas / story pitch
Earlier this month, Geoawesomeness made a commitment to build a more diverse, inclusive, open and welcoming geospatial community. The response we got to this commitment has been overwhelming and amongst all the correspondence, one particular suggestion caught our attention – get more young people to share their passion for geospatial technology. It is no secret that both Aleks and I started blogging right around the time we completed our graduate program so the idea of publishing stories written by young people and how they see geospatial technology is rather enticing.
Let's convert that suggestion into action, shall we?
Geoawesomeness would like to publish a special collection of articles focused on young professionals and geospatial technology. If you are a (university) student, trainee, researcher or a professional in your early stage of your career, then we want you to be part of this initiative.
Stories that resonate 
We are looking for stories that resonate with you and that you enjoy reading.
We want to hear about how you perceive geospatial technology, what does it mean to you? Is there a specific application or use case that fascinates you? How did you discover geospatial? What has been your experience in the geospatial industry so far? Which podcasts, online communities, learning platforms have been the most useful and influential in your professional journey? Is there a particular open source initiative that you feel deserves the spotlight? Where do you think Earth observation is headed? Is metaverse going to be the biggest transformational technology after the internet?
You have full license to be creative and express your thoughts as you see fit. Be creative, be bold, be geoawesome!
Ideas and story pitch 
This is an opportunity aimed at giving young people the platform to share their passion for geospatial technology. We understand that it takes time and effort for you to come up with a story and then write it. For that reason and to make the process easier, we don't want you to write the full article already now. First take the time to send us a brief email with your idea and pitch. If we like your pitch then you can go ahead work on the full article and you'll get $150 for your efforts when the article is published online.
Your pitch doesn't have to be lengthy. Just a few clear sentences regarding the idea i.e. what you'd like to write about and the motivation for the story is more than sufficient. If you have a LinkedIn profile include that as well in your email to us.
Interested? 
We are going to accept pitches starting 1st July until the 31st of August. Of course, it goes without saying that we will process your pitches as we receive them so the earlier you send yours the better.
If you have any questions, feel free to send us email.
We are eagerly looking forward to your story ideas! You can reach us at info@geoawesomeness.com with the subject "Young & Geoawesome: Story pitch".
Looking for examples?
Check out the following articles written by members of the community so far under the series.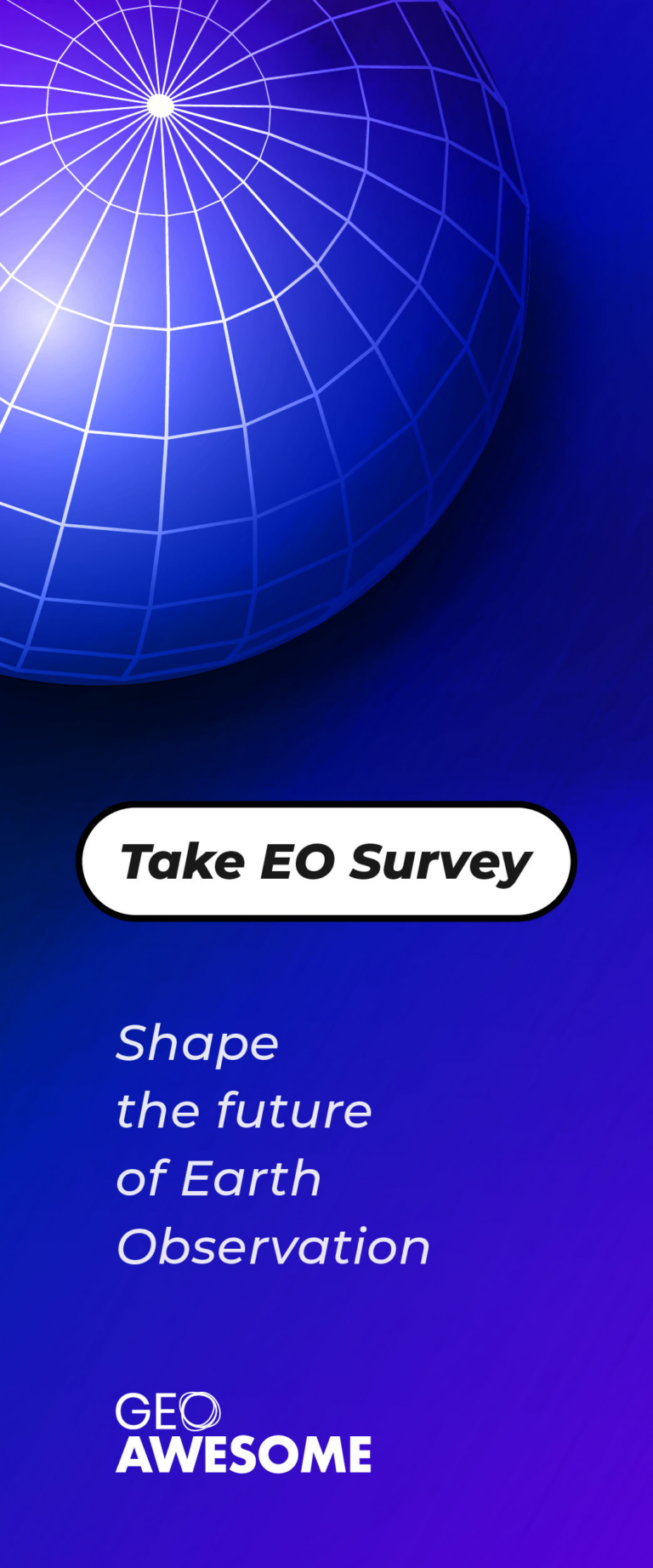 Read on