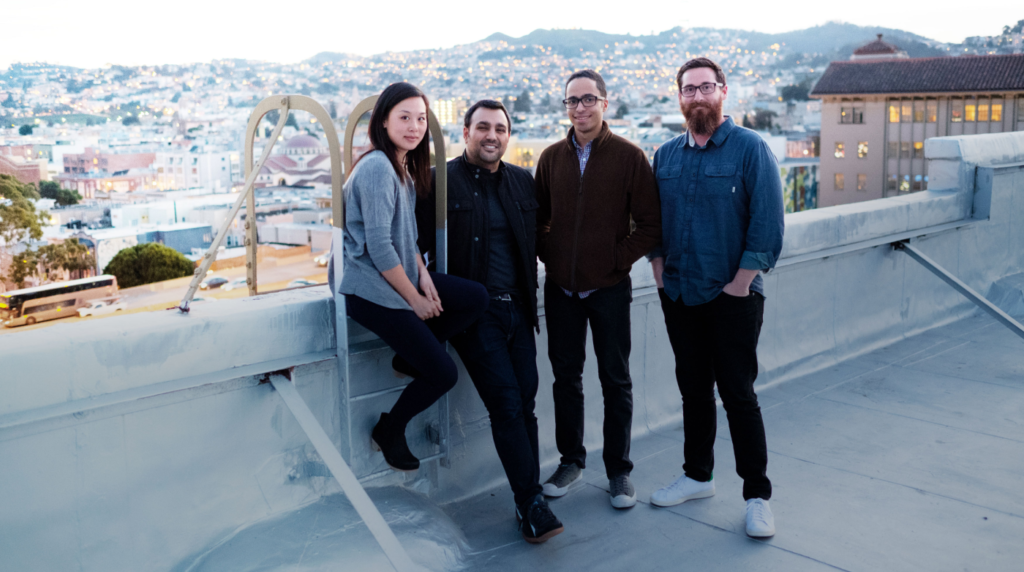 #Business
Public mobility leader Via acquires mapping startup born out of a hackathon
Seven years ago, Tiffany Chu met Dan Getelman, Sam Hashemi, and Danny Whalen while doing fellowships at Code for America – a nonprofit focused on empowering local governments. After months of slogging together on a grassroots hackathon project, they launched the beta version of a sketching tool that would allow transit planners to quickly design routes and share with the public.
In less than 24 hours, the prototype had gone viral and received media coverage from dozens of technology publications. And thus was born Remix, a platform to empower cities to plan the best possible transportation system.
Today, the California-based mapping platform is working with more than 350 local governments in 22 countries across five continents. It is being used to design hundreds of city transportation systems, impacting the lives of more than 240 million people worldwide.
And that impact is only going to increase because Remix has now been scooped up by Via, a leading software platform for public mobility that has more than 200 partners in 24 countries.
The $100 million cash and equity deal will see Remix and Via combining their strengths in planning and operations to collectively provide an end-to-end digital infrastructure for powering public mobility.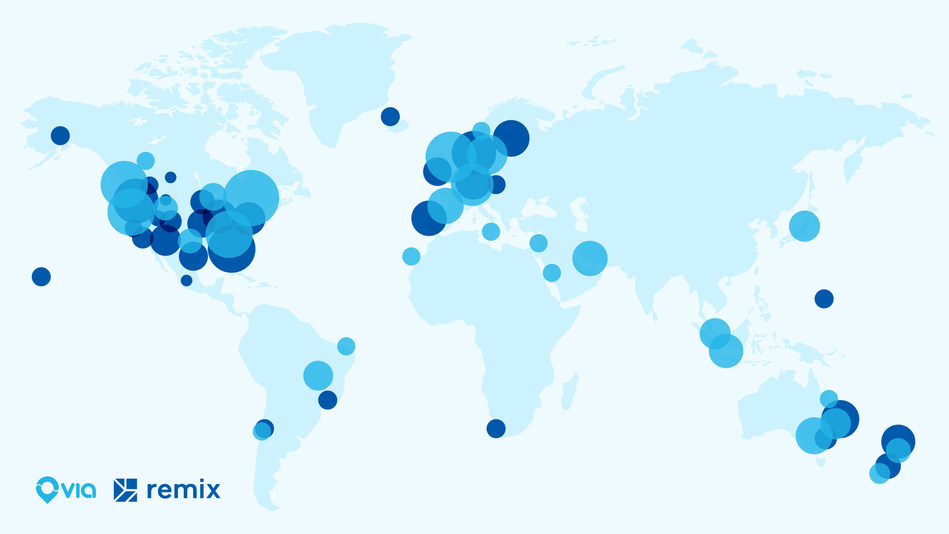 Chu, Remix CEO and Cofounder, says that joining forces with Via represents an incredible opportunity to tackle the biggest mobility challenges that cities must face in the decades to come. "Remix's mission is to create more livable cities by expanding access within them. We are excited to join forces with Via, a company equally focused on increasing access by improving transportation options available to communities, and empowering cities with best-in-class technology for data-driven decision-making."
Via, which started out as a ridesharing company in 2012 but has evolved to offer digital infrastructure for public mobility systems, hopes that the complementary capabilities of the two companies will help transportation planning, innovation, and operations teams respond to changing demands in real-time.
"We share a vision for working alongside our partners to create transit systems that are equitable, accessible, and efficient for riders and cities alike. Together, we have ambitious plans to invest in and expand the Remix product suite to offer enhanced capabilities for planning and bus scheduling and operations," say Via Co-Founders Daniel Ramot and Oren Shoval.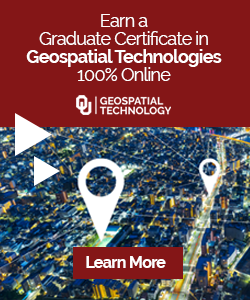 The community is supported by:

Next article
#Business #Ideas #People
Location Intelligence and the Counter-drone use case
As the Unmanned Aerial Systems market takes off and caters to the needs of the many different applications, safety and security of airspace becomes even more critical and faces a unique challenge that didn't exist earlier. Join us on 24th March to listen to 4 amazing talks on this topic and network with the wider geospatial and UAS community. Shout out to Raphael Köpf, Frida Jensen and the entire team at Carmenta for supporting us and making this event possible.
Register here.Agenda and details regarding the talks are available here.
About Geoawesomeness Digital Meetup
The main objective for us to host these meetups is to bring together the geospatial community to talk about the latest and greatest in the geospatial sector. Think of these events as an open-source project aimed at enabling conversations and cross-industry cooperation. Each event has at least one speaker from the industry that is using geospatial data and tools to solve problems.
In 2020, we hosted 8 meetups in total and we had a blast doing it. More than 3000 GeoGeeks from all over the world attended the events so if you are looking for (virtual) opportunities to network with the geospatial community, the Geoawesomeness Digital Meetup is the place to be!
The event is hosted by Muthu and Aleks. You will find their contact details below.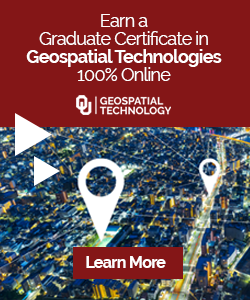 Read on