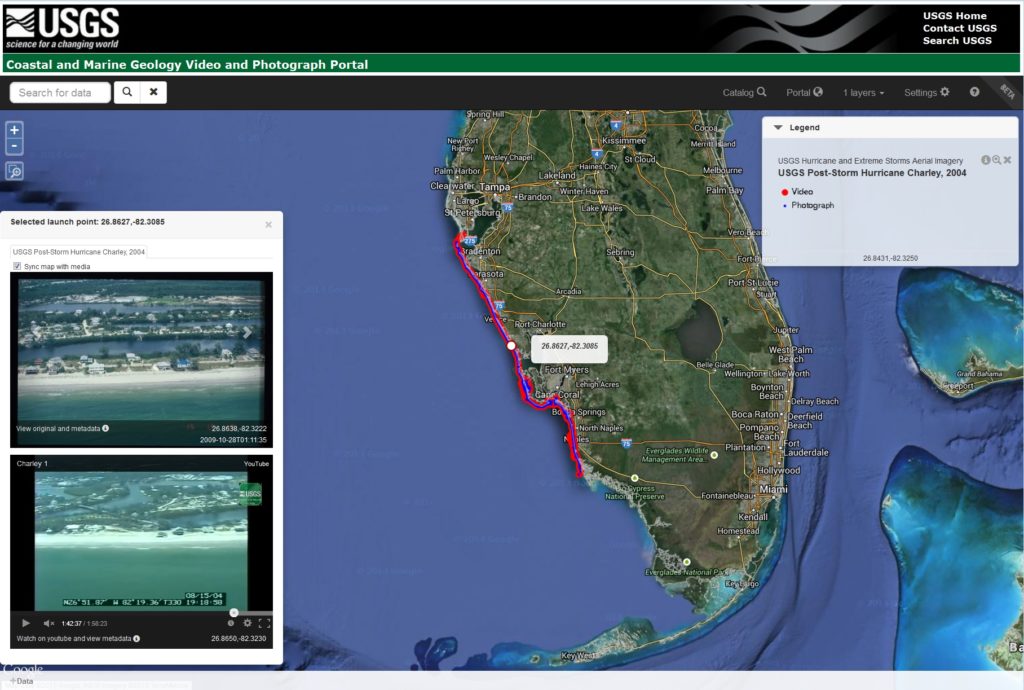 #Business
Dive into USGS' massive database of seafloor photos, 'Street View' style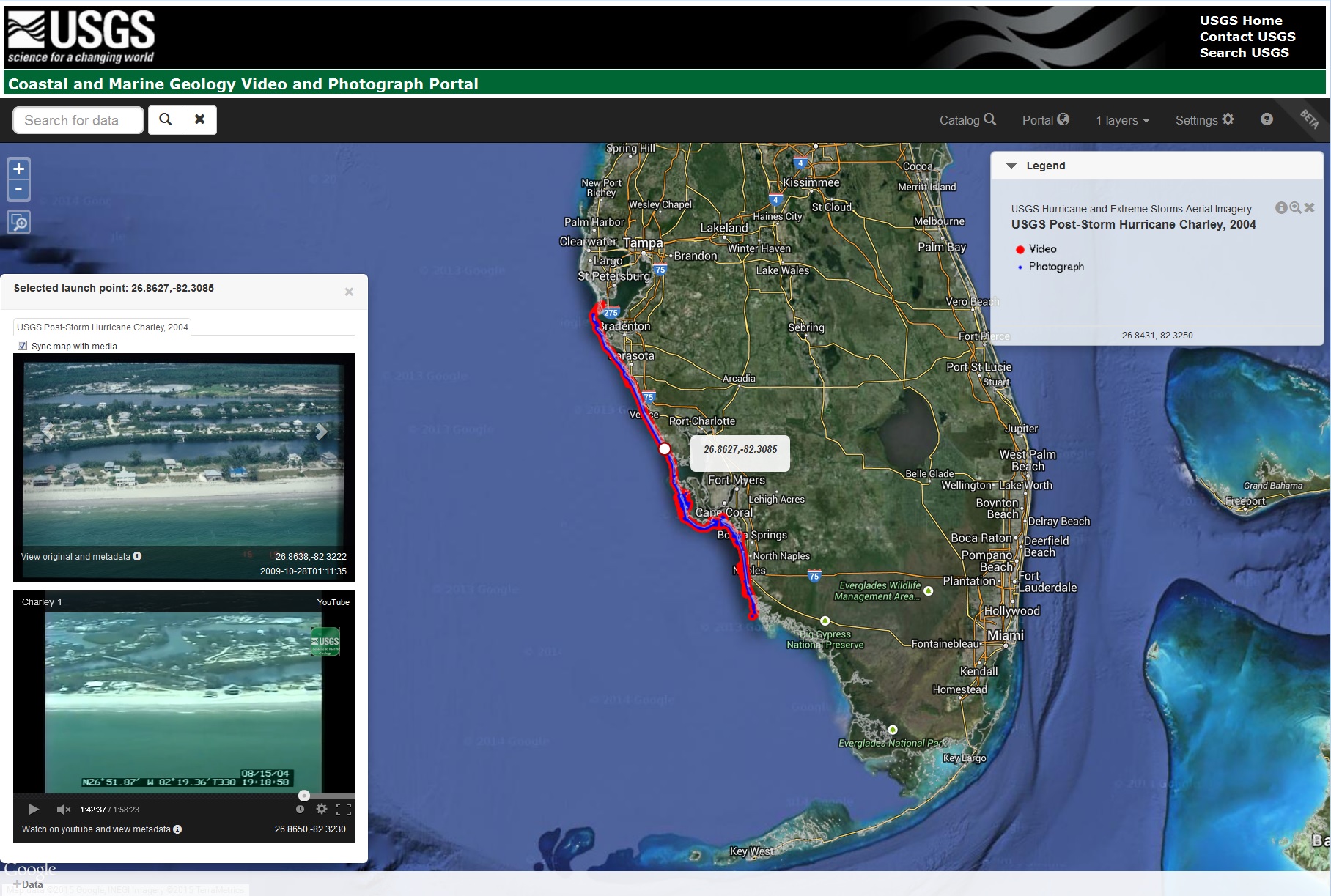 Over the past several decades, the US Geological Survey (USGS) has collected thousands of photographs and amassed hundreds of video hours capturing the country's seafloor. From coastal California and Massachusetts to segments of the Gulf of Mexico and mid-Atlantic coasts, its treasure trove of data contains 100,000 photos and 1,000 hours of videos spanning around 3,200 kilometers of the US coastline.
Since these underwater and aerial datasets were collected as part of the Coastal and Marine Geology Program Seafloor Mapping projects and Hurricane and Extreme Storm research, for the longest time, only a few of these imageries and videos were publicly accessible. The scientific agency changed that by compiling its rich archive into the Coastal and Marine Geology Program Video and Photograph Portal.
This easy-to-use, interactive portal gives you a Google Street View-style look into the rich geography of the US, with a choice between a satellite-view and basic black and white basemap. The areas available to browse right now include the Pacific, Atlantic, and the Gulf Coast, with special features on Hawaii, Washington State's Puget Sound, and the Arctic, Puerto Rico, and mid-Atlantic Coast.
Zoom into an area of your interest and you will see lines where continuous video footage has been taken. The dots represent still photographs. If you click on a segment, the video will launch in a pop-up window, with pictures appearing alongside. If you want to explore the data quickly, simply hover the mouse cursor over any of these lines or dots representing the video or imagery, and you will see a pop-up preview of that data. All datasets include basic information, such as the lat-long, data and time of that photo or video. We recommend you click here to dive right in!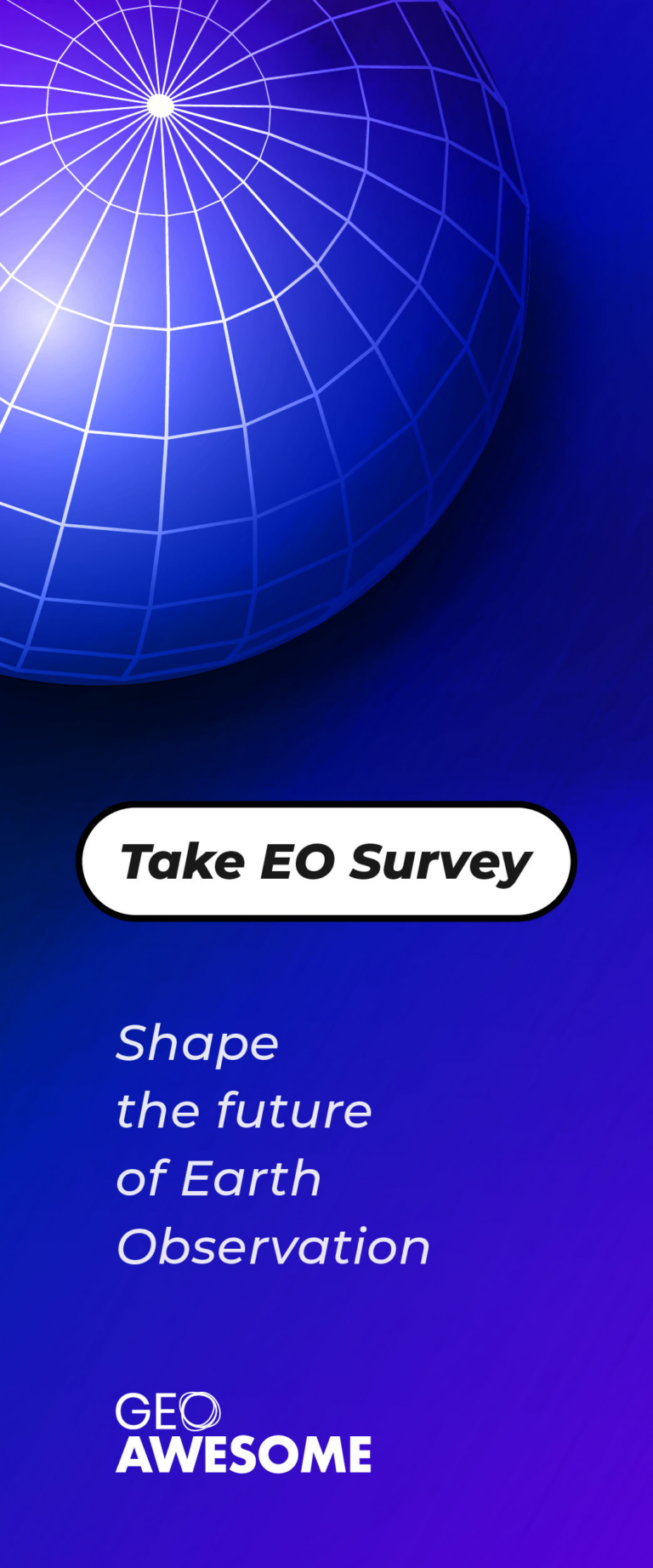 The community is supported by:

Next article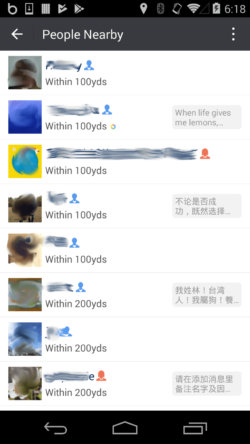 #Business
How stalkers can use dating apps to track your current location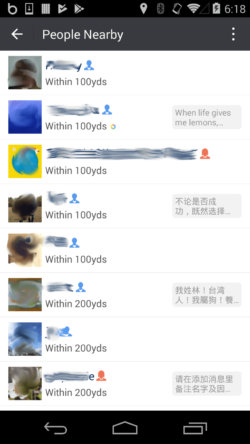 While mobile dating apps may seem like a convenient platform to jumpstart your love life, they are also a dream destination for ambitious stalkers, a new study has found. Researchers at Kaspersky Lab have discovered so many security vulnerabilities in popular dating apps, it's almost like they were serving user data over to criminals on a platter.
In particular, Tinder, Mamba, Zoosk, Happn, WeChat, and Paktor were found to be most prone to having their location data hacked. "If the app included an option to show your place of work, it was fairly easy to match the name of a user and their page on a social network. This, in turn, could allow criminals to gather much more data about the victim, track their movements, identify their circle of friends and acquaintances," Kaspersky Lab explains in a blog post, detailing how this data can be used to stalk the victim.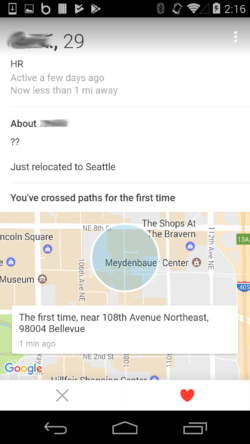 The attack based on geolocation data weakness uses a function of mobile dating apps which shows the user's proximity to other app members. Now, to be clear, the apps don't reveal in which direction the user whose profile is being viewed is from a particular location. And the process of determining that by moving around the victim and recording distance data can be quite tedious.
But it appears that the apps themselves are simplifying this task for criminals, the research says. "An attacker can remain in one place, while feeding fake coordinates to a service, each time receiving data about the distance to the profile owner." The accuracy with which user location is shown varies from one app to the other. The less accurate an app is, the more measurements an attacker would need to make.
What is even more disturbing is that these findings come on the heels of a University of Washington study which concluded that a surprisingly modest budget of $1,000 is all it takes to exploit an individual's online advertising network to track their location and learn what kind of apps they are using. Read more about that research here. And till the time dating apps tighten their security measures, Kaspersky Lab recommends avoiding public Wi-Fi access points and refraining from sharing any personally identifiable information, such as workplace, on a dating network.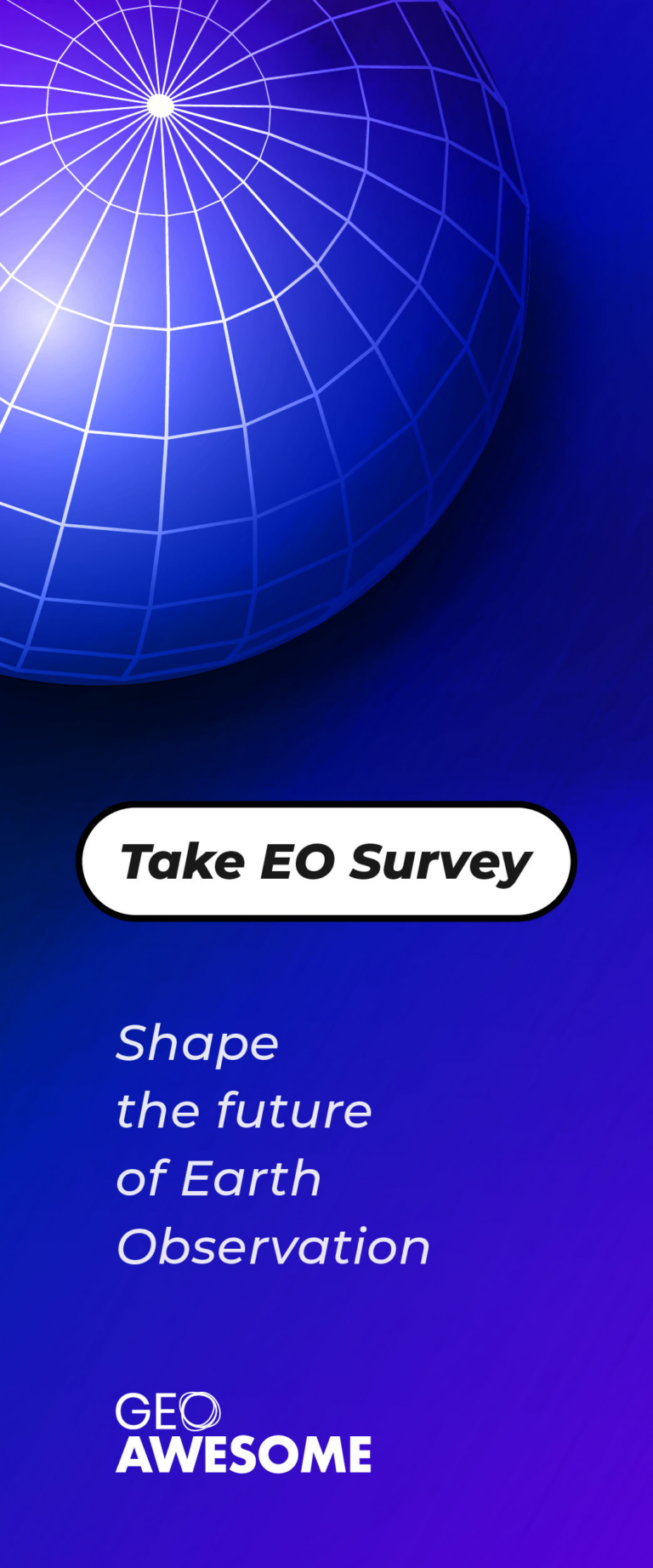 Read on