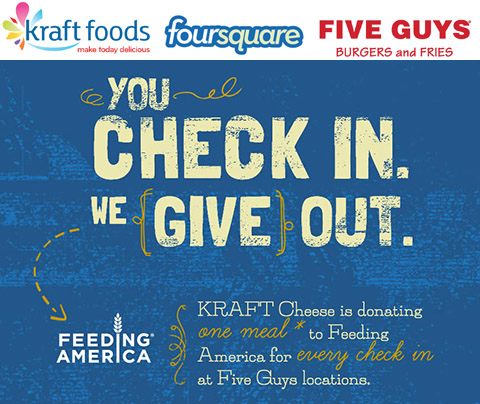 #Business #Ideas
US National Cheeseburger Day – Foursquare and Kraft Team Up To Run CSR campaign.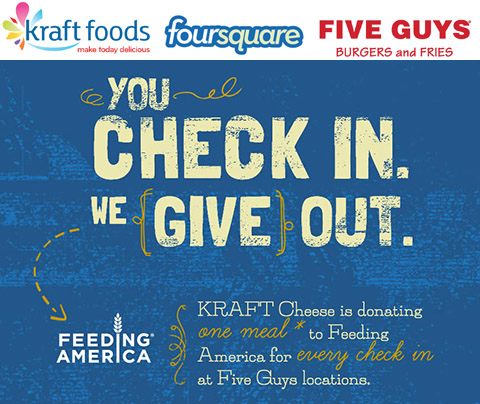 Today Tuesday September 18th is the National Cheese Burger day in US! For me – proud European it's sound at least funny – isn't every single day National Cheeseburger Day in US? Maybe it is but today Kraft Foods, Foursquare and Five Guys Burgers, the trio has teamed up to run cool location-based Corporate Social Responsibility (CSR) campaign – a check-in promotion to benefit Feeding America – an organization that operates food banks across the United States.
Basically it work in this way: first you need to connect to Kraft on Foursqaure by visiting campaign site, than for the next two weeks KRAFT Cheese will donate the equivalent of a meal to Feeding America once you check-in to at any Five Guys Burgers & Fries restaurant in US.
It's cool way to link several companies and platforms to run a charity campaign and it's a great way to get people involved. The only thing that I would change looking from European perspective is switching burgers with whole foods.
source: TechChrunch
The community is supported by:

#Business
Next article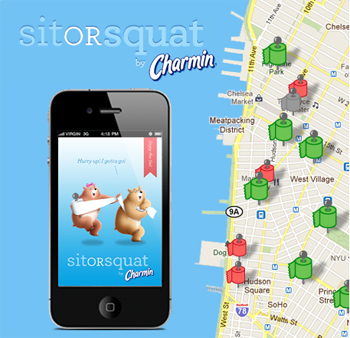 #Business #Ideas
SitOrSquat App – Location-Based Restroom Finder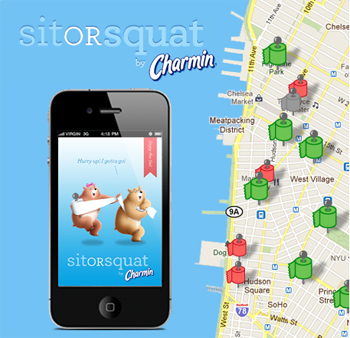 One of the most practical apps ever. You're exploring a new city when nature calls. A lot of buildings, bars, stores around but which of them have bathrooms that you can use without committing a felony?
The SitOrSquat App is the first Bathroom Finder which presents info on near by public restrooms. Additionally you get user reviews, hours of availability and even photos. Academically speaking Location-Based Toilette-Related Volunteer Geographic Information.
The app itself is one of the best marketing tools ever. It's sponsored by Procter & Gamble Co.'s Charmin which is well-known brand in toilette paper industry. "Our goal is to connect Charmin with innovative conversations and solutions as a brand that understands the importance of bringing the best bathroom experience to consumers, even when they're away from home," explained Jacques Hagopian, Brand Manager for Charmin in the press release. "Helping people find a bathroom that is clean and comfortable is exactly what the SitOrSquat project is all about."
Really cool idea.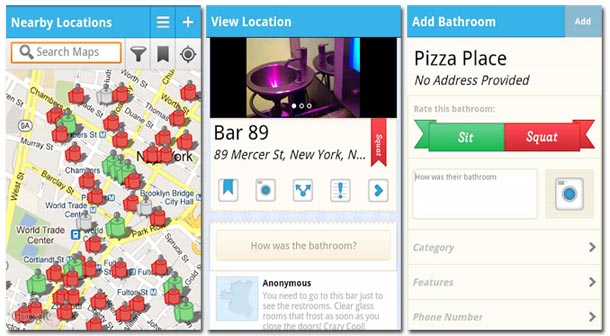 source: SitOrSquat, Thanks Christopher for the news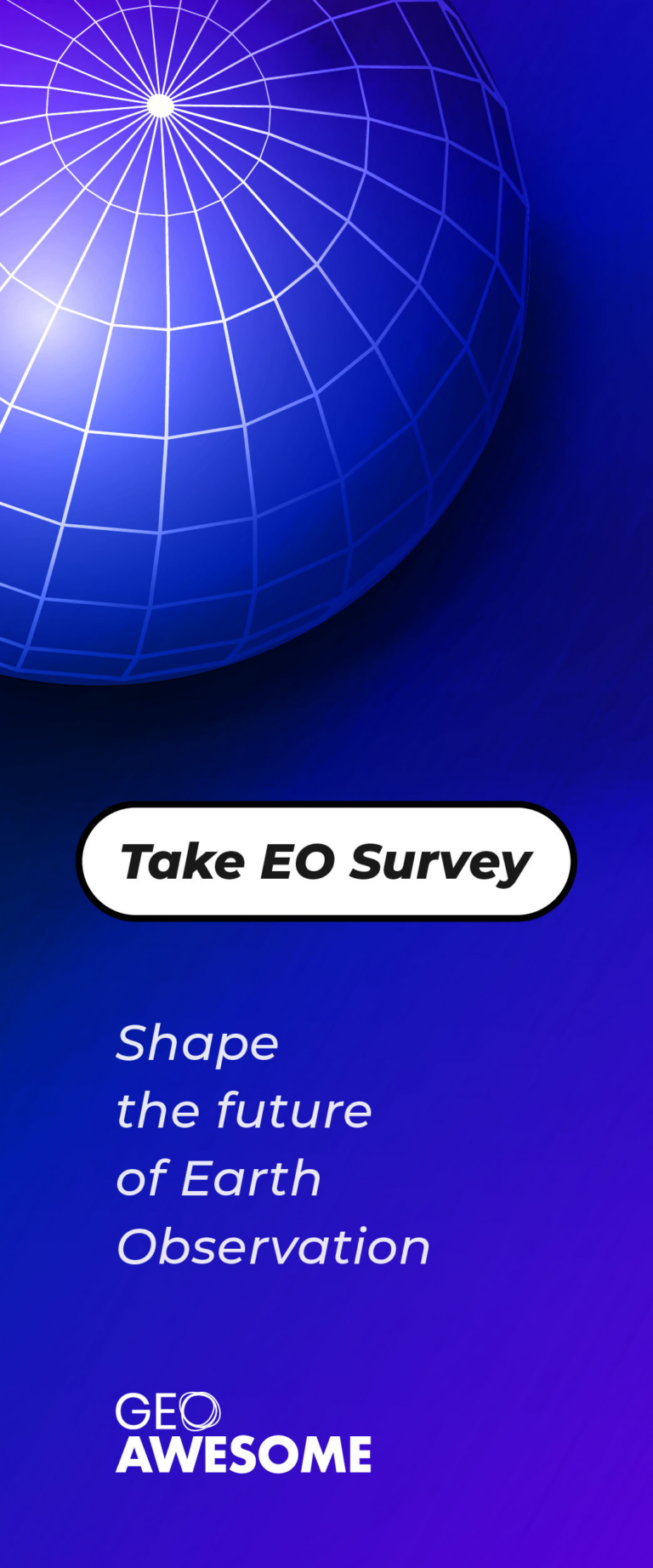 Read on