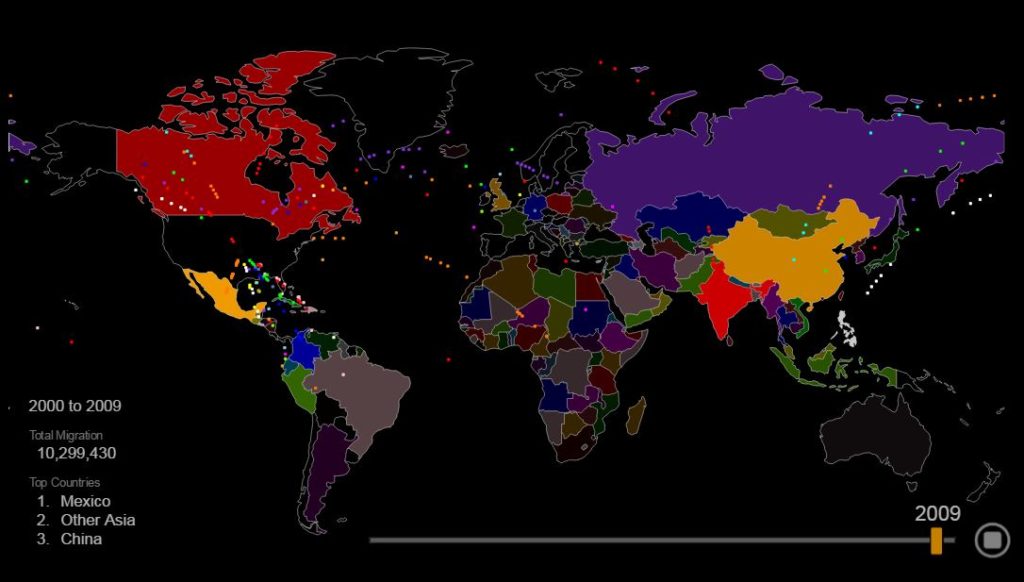 #Ideas
Two centuries of U.S. immigration on a single map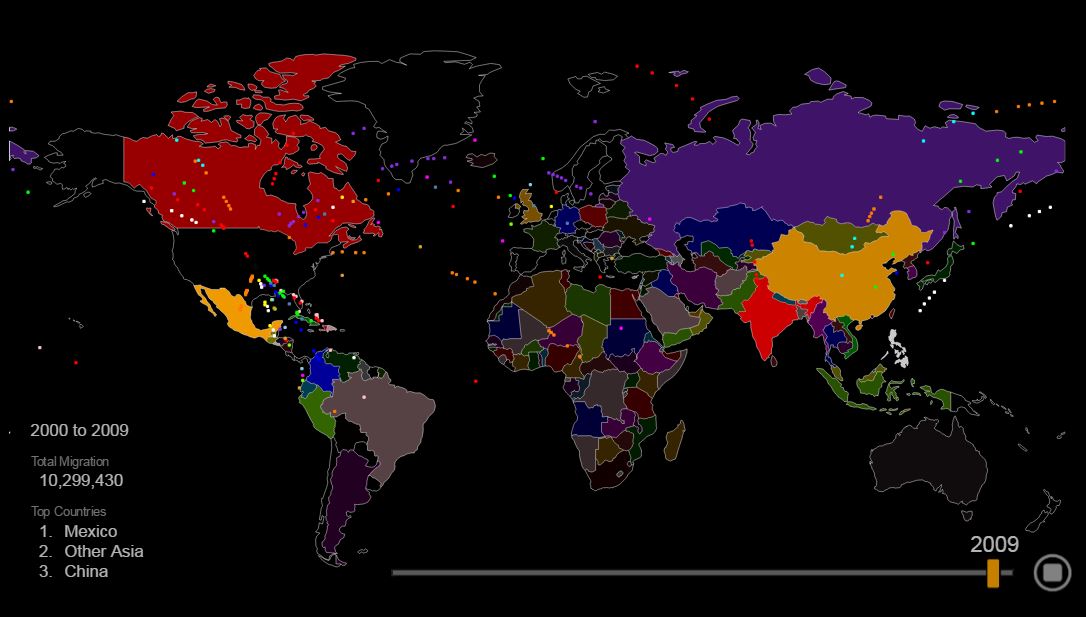 With the presidential elections in the US and Middle East crisis in Europe and Africa, immigration remains a hot topic. Max Galka who recently visualized 10 years of fatal traffic accidents decided to take a look at data from the US Office of Immigration Statistics and he created a new visualization.
His latest map shows two centuries of immigration to the U.S. reminding everyone that 'the US is a nation of immigrants'. The visualisation shows the history of emigration of 79 million people who obtained lawful permanent resident status in the US between 1820 and 2013. The map visualizes all of them based on their prior country of residence.
Through time, the immigration sources trace a clear path through the world. Starting in Western Europe with Ireland, Germany, and the U.K., the source moves east to Italy, Russia, and Hungary before shifting to the Americas and finally to Asia.
The brightness of a country corresponds to its total migration to the U.S. at the given time, shown by the timeline at the bottom of the map. One dot represents 10,000 people. We've asked Max about technology he used to generate the map:
The background map and the text are SVG elements, which I coded using D3. The particles were implemented separately by overlaying a Canvas element on top. Beyond that, the rest of the work involved preparing the data, most of which I did in Excel and QGIS.
Cool project!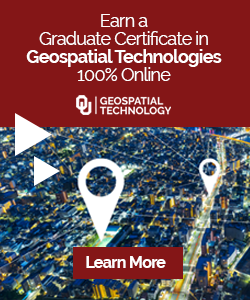 The community is supported by:

#Ideas
Next article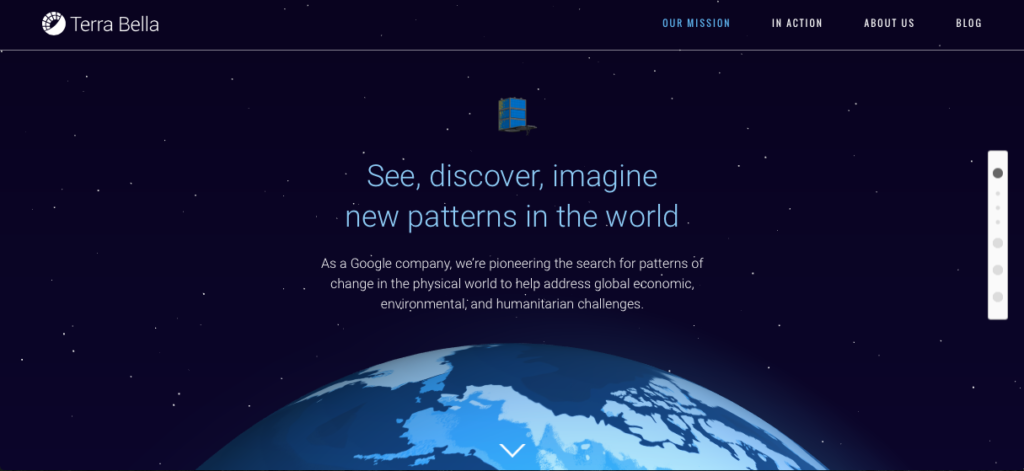 #Business
Google rebrands Skybox Imaging as Terra Bella
Back in 2014, Skybox Imaging made the headlines for its 500m USD acquisition by Google Inc.  It's interesting to note Google's comments on the acquisition
"Their satellites will help keep our maps accurate with up-to-date imagery. Over time, we also hope that Skybox's team and technology will be able to help improve Internet access and disaster relief — areas Google has long been interested in." – Google press release – Business Insider. 
Introducing Terra Bella
Fast forward to 2016 – Skybox Imaging is now Terra Bella. The branding isn't just a namesake one, Terra Bella has a new vision altogether and this time, it doesn't seem like Google and Terra Bella want to settle at just updating Google Maps and improving internet access. (Read: Introducing Terra Bella).
Looks like Google and Terra Bella are finally ready to harness the power of spatial data and build that satellite-based search engine we all want to see 😉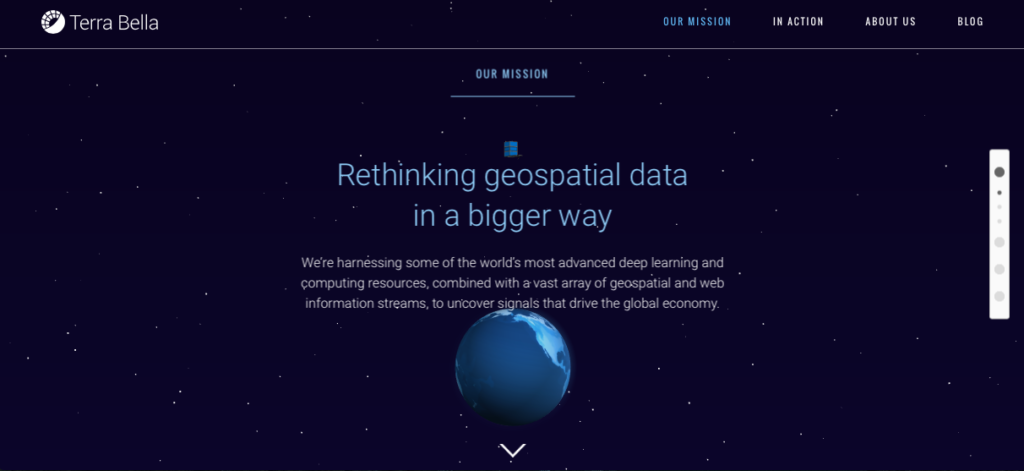 Read on