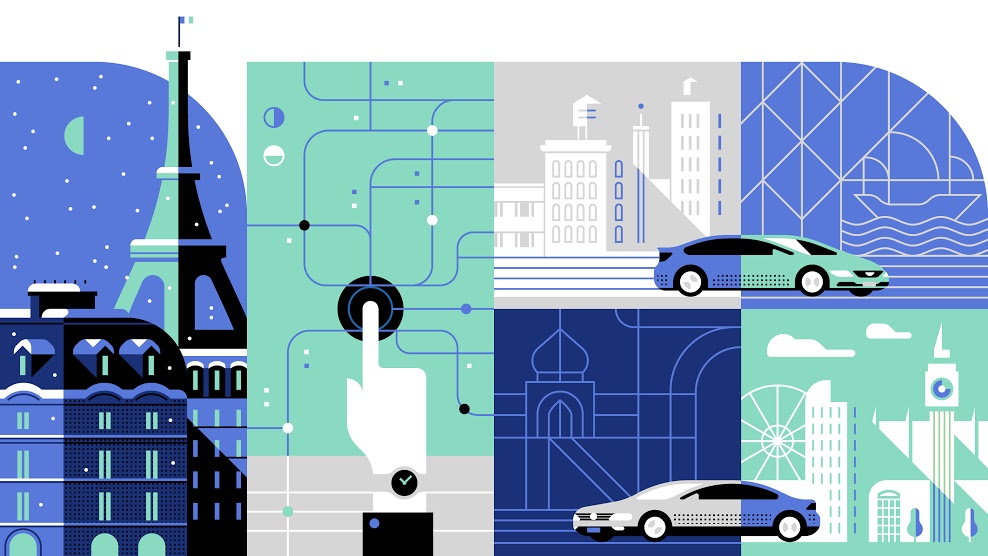 #Business
Uber hires former Google's head of search to lead its maps division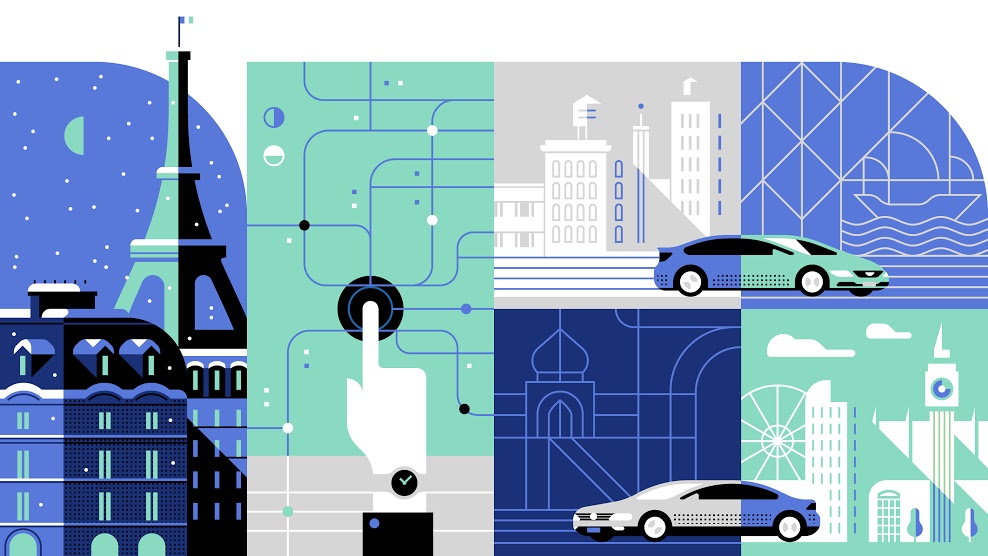 Amit Singhal, Google's former Head of Google Search who left the company in February 2016 has just joined Uber as senior vice president of engineering to lead its Maps and Marketplace unit.
Catching the next ride of my professional journey with @travisk at @Uber pic.twitter.com/EGQn7VQTDJ

— Amit Singhal (@theamitsinghal) January 20, 2017
Amit is not the first Googler to join Uber. The ride-hailing company has already poached two high-level executives from Google Maps: Brian McClendon ex Head of entire Google's mapping unit and Manik Gupta, the head of Google Maps product division.
It's not a surprise that Uber is investing a lot in spatial data, as it's one of the biggest location-based service companies world-wide. The quality of maps, addressing and positioning is a key to deliver a high quality service and when scaling the business up the company cannot afford to be fully dependent on Google Maps API. It's important also in the context of Uber's autonomous taxi project which requires top quality 3D mapping data that Google is not willing to share.
Two years ago Uber showed the first signs that it wants to become independent from Google by singing a deal with TomTom. The integration of data from various data sources is much more difficult than it sounds (Apple Maps problems is the clear proof for that statement) and today the company still relies mainly on Google Maps.
At the same time Uber is building its own mapping solution. In 2015 the company acquired mapping cars unit from Bing Maps and additionally some of its cars are equipped with special cameras to gather data source for map making process. Last year Uber reportedly spent around $500 million on building its own maps.
All these proves that mapping data are a key to build a sustainable business. Fortunately for the map making industry, it starts to be clear to everyone.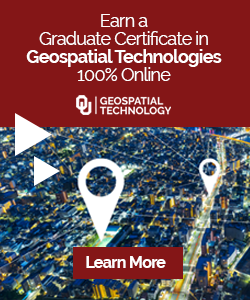 The community is supported by:

Next article

#Business #Ideas
2017 – The Year Of Collaborative Mapping – Dino Ravnić, CEO of GIS Cloud

Throughout the years, maps have become a commodity. Simple mapping services providing basemaps and simple API have enabled thousands of lightweight location-based applications. Many of them are consumer oriented e.g. Uber, Foursquare, Google Maps, etc. In essence these are all GIS applications and many users are actually doing GIS even though they don't know what GIS is or what it stands for, and how it can help them in their professional lives.
The latest geo phenomenon of how simple mapping can be brought to the masses is one of the most viral apps of all time: Pokémon Go! This game demonstrated endless opportunities for utilizing geo technology and bringing it closer to end-users. Millions of people are using their phones to play this game, but actually they are also surveying the world and doing data collection. It has never been easier to take the idea of GIS and mobile data collection to more people in organizations, as so many are educated by basemaps and games like Pokémon Go!. The key requirement is GIS that can actually deliver such simple, easy and high-quality user experience to enterprise users.
At the same time, we have so many legacy GIS installations and silos across so many organizations. Data is still being locked on many workstations and closed networks. More of these systems will be extended with new GIS platforms that integrate, but also unlock and extend data to more seats. Field workers require a real-time system to do their work and they want to use their mobile phones. Various departments have a need to access and share data. Decision makers require instant access to maps from their phones or tablet devices. Not to mention the community that can also be included in the process, not just to view maps, but also to contribute. We need GIS to scale.
We at GIS Cloud are focusing on the next generation of GIS where such technology will be available to more users, so that data could be better organized, shared, built and accessed by those that need it, at any point in time from any place. We are building real-time mapping platform for the entire workflow of your organization.
These are our predictions for 2017:
True Collaboration
OpenStreetMap, as the biggest real-time collaborative mapping project, showed what's possible when a map is being built in a collaborative way. More than 3 million registered users are contributing to this cloud project and making real-time updates to the map at a speed no proprietary map vendor can match. In the long run, the only sustainable way to map the ever-changing world is to collaborate and include as many people as possible.
The same notion and workflow is being transferred into GIS. Maps must be collaborative by default, they shouldn't be built and maintained just by the GIS department or locked on a certain workstation. Instead, the whole organization internally, or even externally, should be included. These users will not just access a map, but also contribute in building it. The only way to map the ever-changing life cycles of organizations is to include as many people as possible.
With true cloud-based collaboration GIS technology will be brought to more people and more organizations.
Integrating and Extending
Due to lots of GIS being used in many organizations today and due to the increase of demand in using new, collaborative GIS, the key is to integrate old with the new. Vendor lock-ins are so common in GIS that it is often almost impossible to have applications from multiple vendors working seamlessly together. OGC standards are a good way to integrate the data, but we will need more APIs to integrate apps as well. The data and the API interfaces must be open and we will see more of these integrations put in place.
In the last few years drones have taken over the geo industry, unlocking enormous potential of how inexpensive technology can capture not just better data in real-time, but also at a fraction of the cost of a satellite or airplane capture. Drones have shown what is possible when such technology is available for the masses. The same thing happens with sensors and "internet of things", not just that our mobile phones are an incredible source of sensory information, but also so many other devices are being built with "smart" functionality e.g. cars. The amount of data these new sensor sources are generating is increasing dramatically, so GIS platforms will follow closely with apps and APIs.
Amazing User Experiences
We always say that GIS is applicable in so many industries, that 80% of data in general can be spatially referenced, but often these industries use map just as a feature, not as a central piece of their solution. With cloud-based GIS, collaborative workflows, centralized data repositories, open APIs and platforms, there will be more industry solutions that focus on the map. This will provide end-users not just good enough, but actually the best user experience possible. For many industries, maps will become less perceived as "just a feature" and more as a centerpiece of their daily workflows.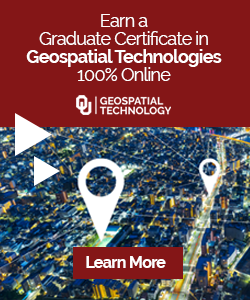 Read on