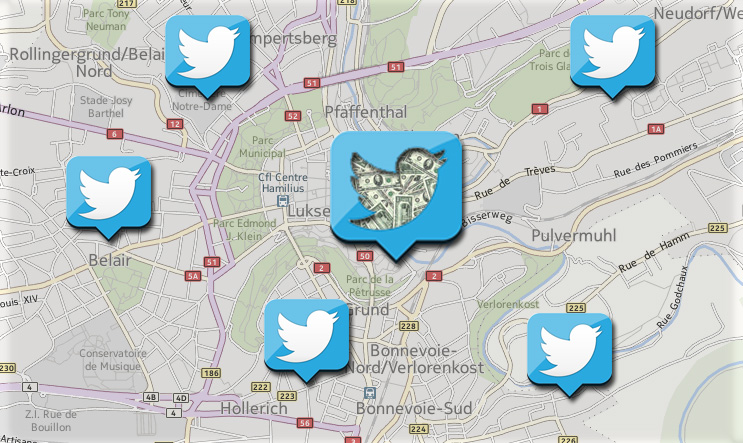 #Business #Featured #Ideas
Twitter Is Lauching Location-Based Ads Later This Year – With A Great Power Comes Great Responsibility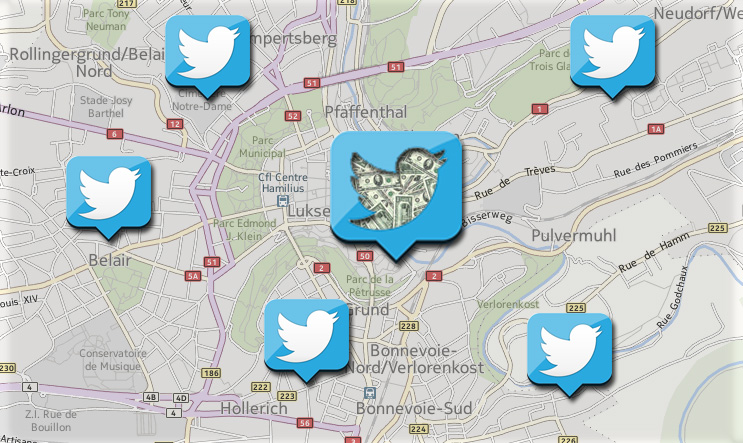 Twitter offers a great potential to advertisers as it has a huge and active number of mobile user. But in the area of mobile ads (and ads in general) Twitter lags behind the competition. Facebook has been doing zip code targeting for a couple of years now, while Twitter has not yet introduced anything even close. Twitter has been recently experimenting with some ad programs to finally start monetizing the world second largest social network but precise geo-targetted ads are a natural way to go for the 140 character-based social network which has an incredibly strong mobile user base and which already displays trending topics based on broad geographic categories.
Several 3-rd party developers have been already trying to capture that potential. There were couple of local campaigns but never a proper 'native' tool to use it on a large scale but hold on… reportedly Twitter is about to launch such a possibility later this year (4Q). Imagine such a use case: it's Monday morning, 8.30 am and you tweet: "Coffee or death ;)" and what you get is 20% off latte if you get to the nearest Starbucks behind the corner. In this case you are targeted based your location, context and behaviour. Can you image the ad conversion rate in this particular case…
Twitter can profile users based on content of their tweets and locations of these tweets (possibly they already do that), therefore targeting of specific products based on your profile but also other smart contexts is possible. For example weather… "Raining today? Our North Face store is just 2 blocks ahead. With this tweet you will get 10% off each rain coat and free umbrella for every purchase". This is something that no large retailer will be able to resist…
With a great power comes great responsibility… Hopefully Twitter will use its potential smartly… the competition (including Facebook) is pushing its ads to the limits to generate revenues which would satisfy stockholders. But brick and mortar businesses finally start to realize that there is no measurable relation between number of 'likes' and sales, and they will search for mobile, geo-targetted advertising opportunities which a have potential to improve tangible ROI.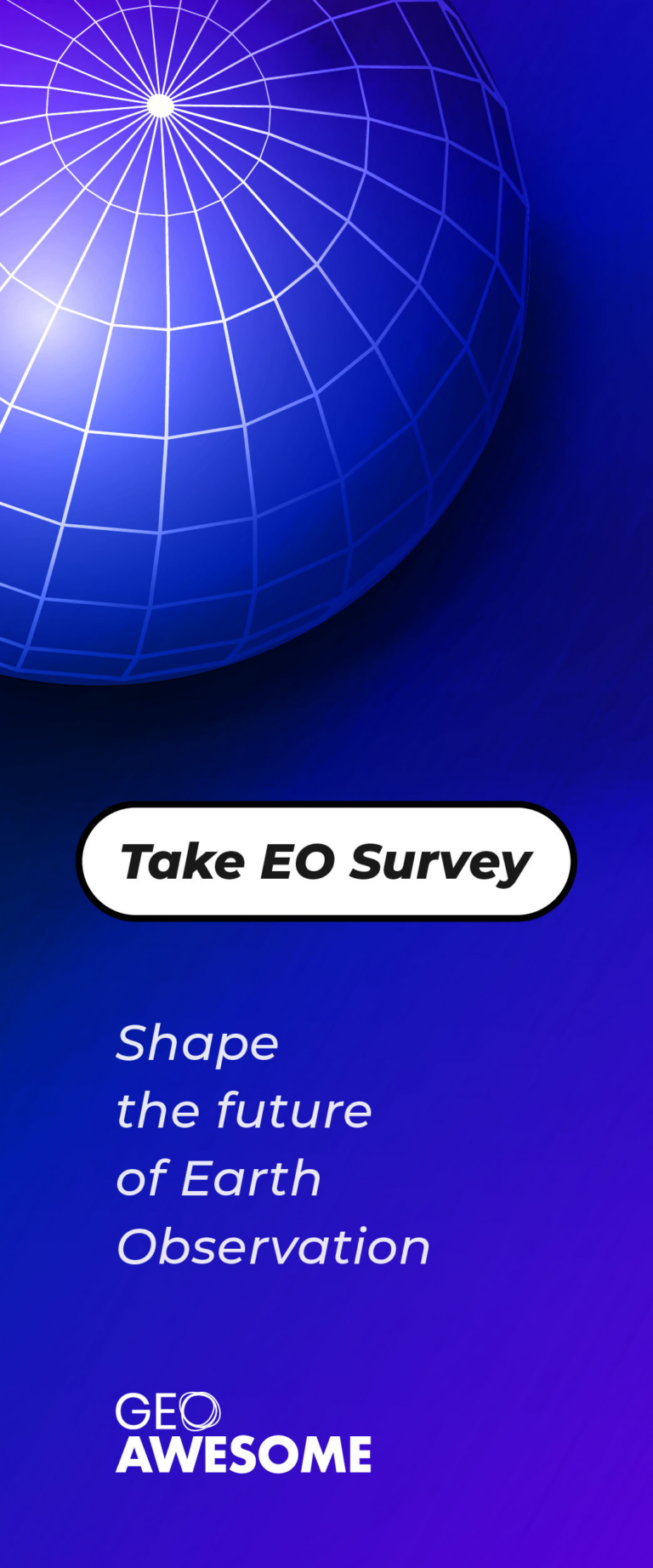 The community is supported by:

Next article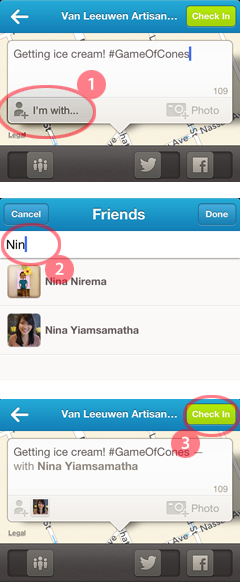 #Business #Ideas
Updated iOS and Android Foursquare Apps Let You 'Check In' Friends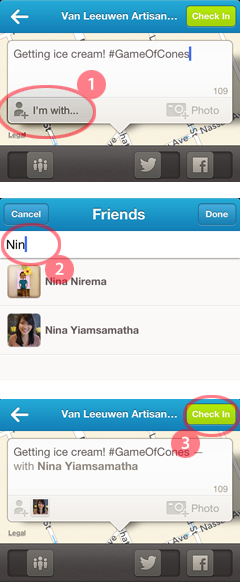 When you're out with friends and you 'check-in' on Facebook at a location there was always a possibility that you could say which FB friends are with you. Today this feature arrives to Foursquare.
When you want to check-in you will notice 'I'm with' option below check-in box in the app that lets users add their friends by choosing their names from a list. After that, the friends will get a notification asking for permission to let the user check them in. If they approve, they'll also get checked in otherwise their names would just appear as a mention. Now the most important update: if the user's friends approve the permission once, the user will be able to check them in even in the future without requiring another approval. Each user will be able to delete every check-ins later on.
It seems that the trend is pretty clear – automated check-ins. This happened before with American Express and Foursquare – once you've paid with a connected credit carded your location was automatically broadcast on 4sq. Well… you cannot blame 4sq – check-ins are they greatest asset for Big Data analysis. The question is whether his is already one step too far or not…
What do you think?
source: Foursquare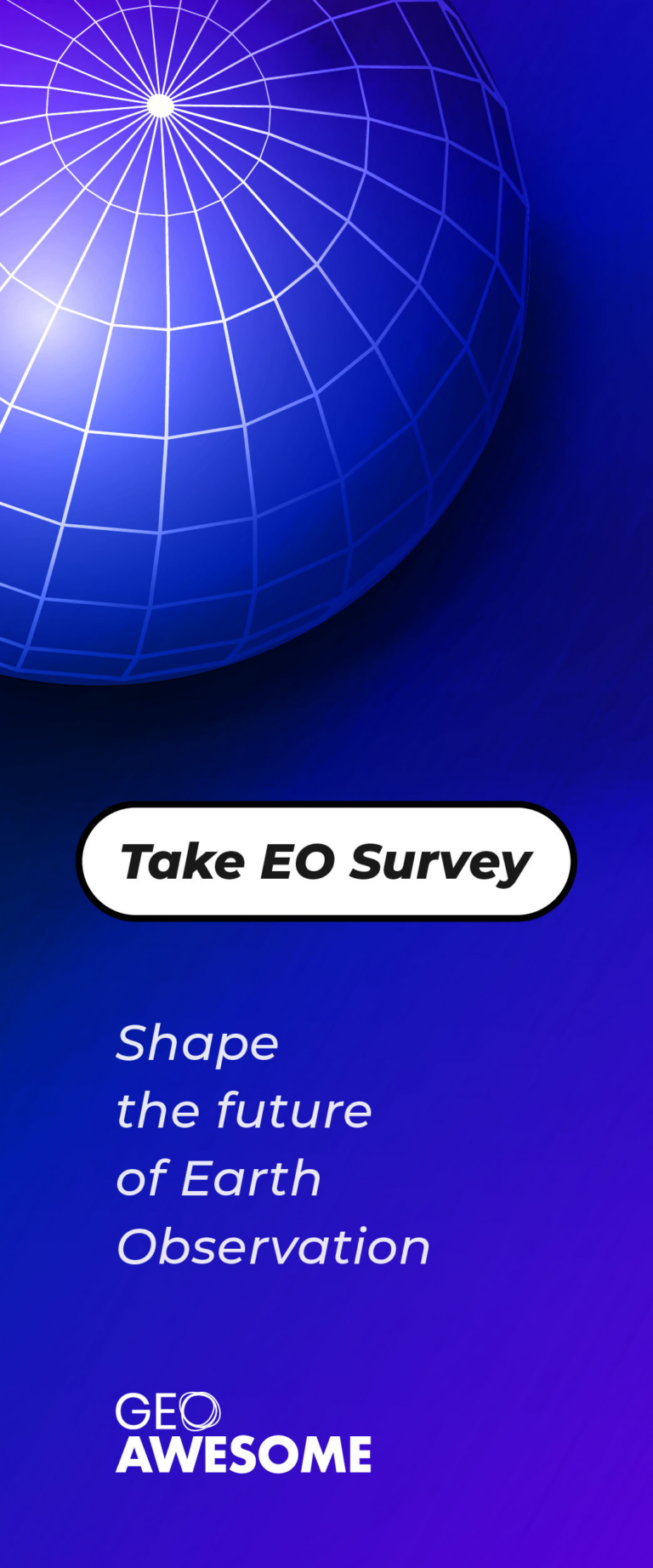 Read on