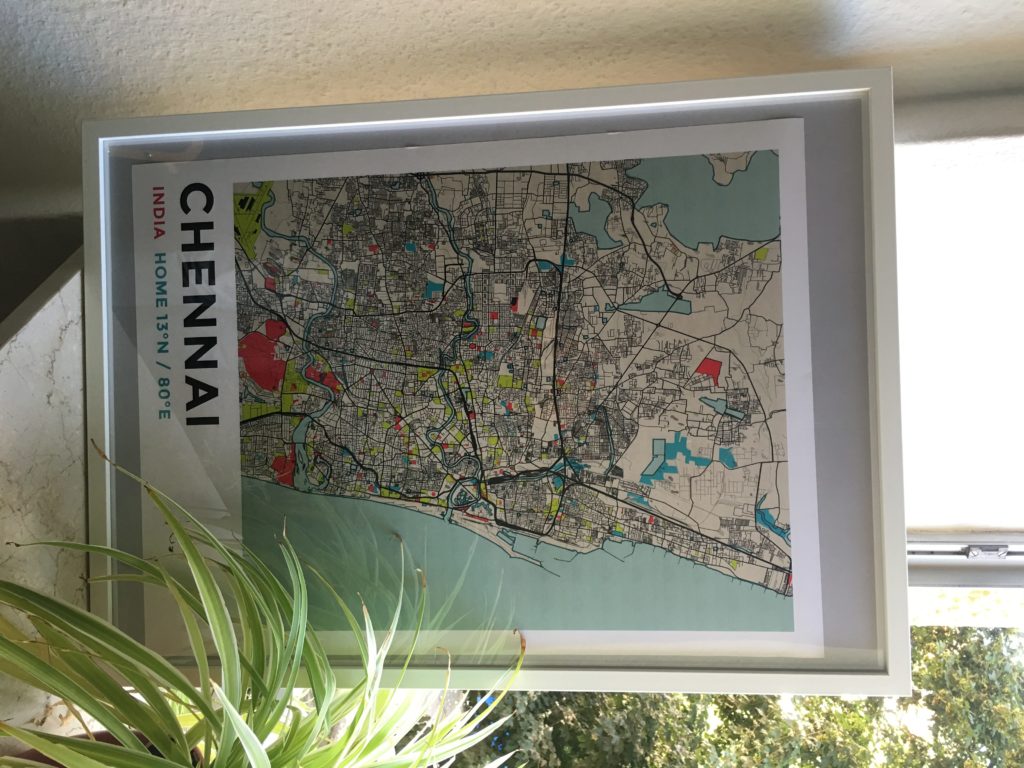 #Featured #Ideas
Turn a Map of your city into #MapArt
For many years now, I've wanted a map of my Chennai on my wall. At least since the first time I saw an old, ageing 1900s map of the city on the walls of the institute where I did my undergrad. In some sense, I wanted to snapshot in time of the city that i call home – a memoir of that special place on the world map.
#MapArt
The Latvia-based Mapping startup GrafoMap, uses OSM data to turn that wish into a reality. Its something really really simple yet so profoundly awesome to look at! I decided to take the bait and decided to design a map of Chennai with GrafoMap and how does it look in the end? It's really beautiful! The picture (below) doesn't really do justice to the beauty of the simplistic design.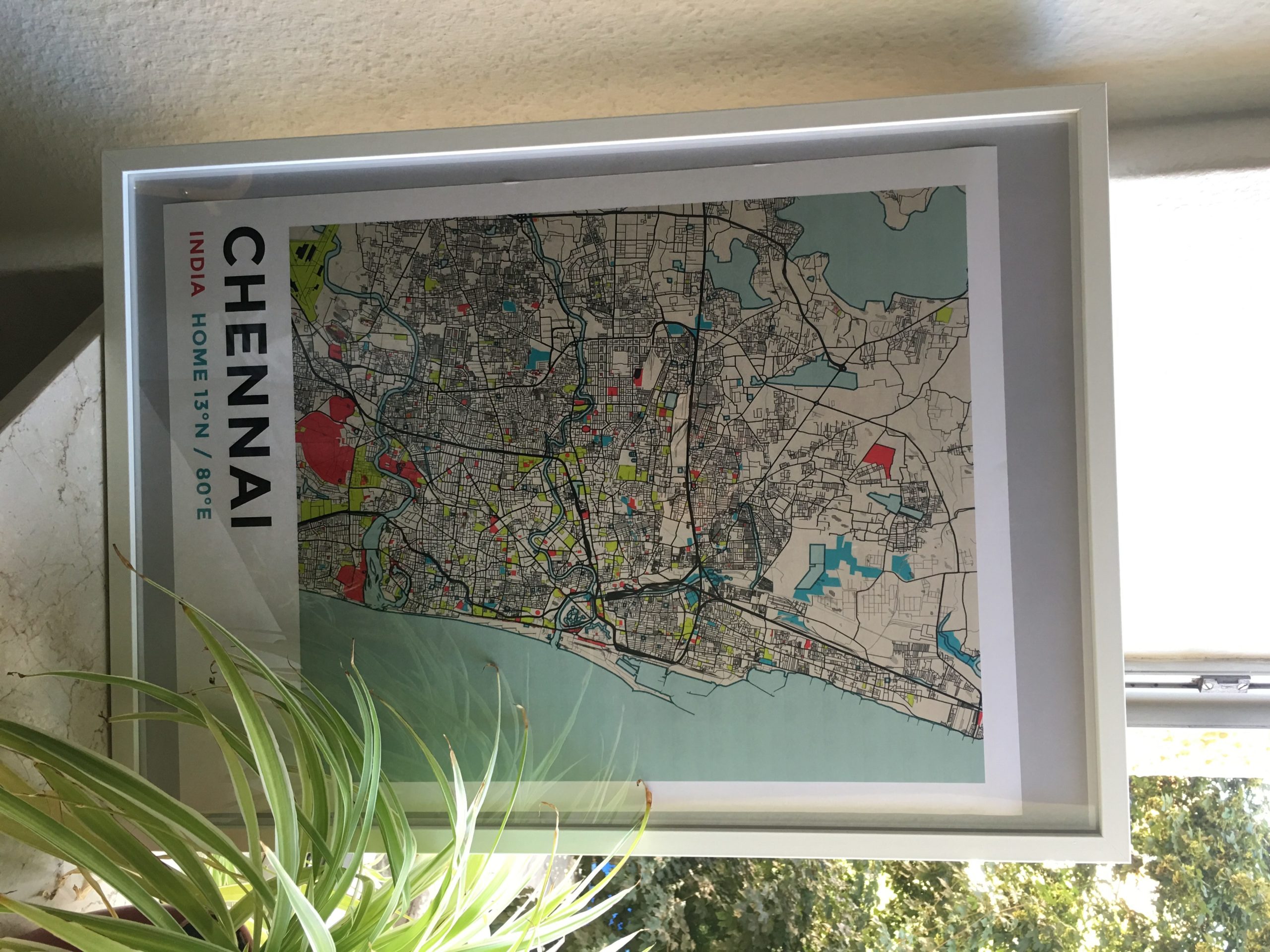 GrafoMap is merging technology with art to create beautiful, high-quality art prints, made to order. It uses Open Street Maps to render geolocation data and Mapbox to apply beautiful design filters on top of it. We have finetuned everything so that the print would look exactly like a preview on screen. Now users can create an artistic map print of any city or town in the world to hang on their walls and enjoy for years. – Richards Piks,  Co-Founder, GrafoMap
You have the whole world and 4 mapping designs to choose from. After I ordered my map, they've added one more additional size and a new fully framed map as well. Nice!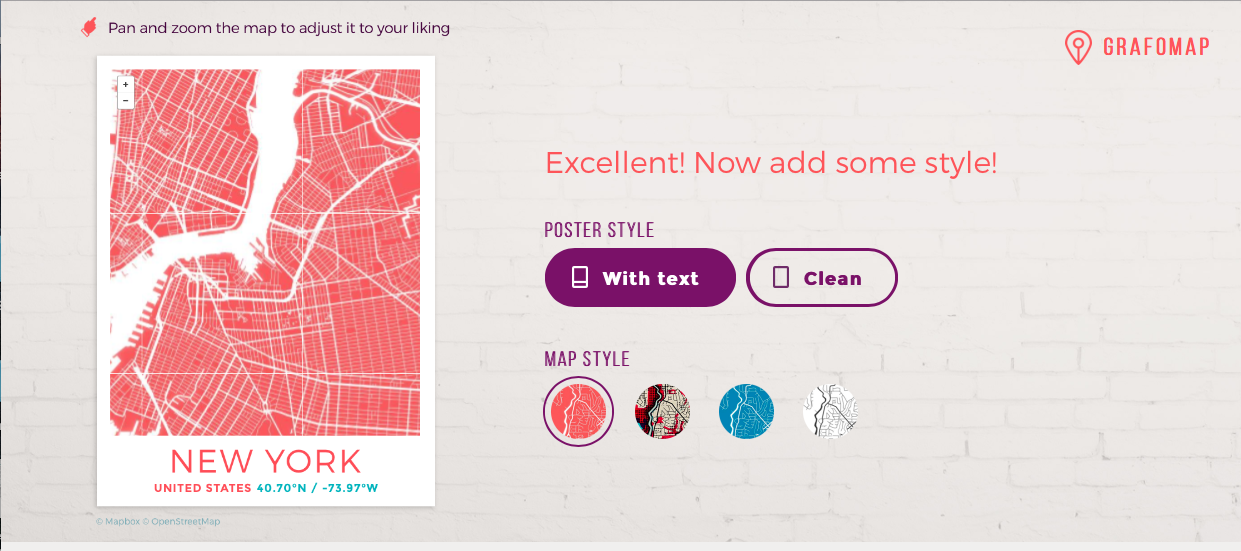 Oh and one more thing, GrafoMap will be giving away maps as part of the 5 years of Geoawesomeness celebrations 🙂 So stay tuned 😉 If you already want to get your own map, just send us a message and we'll put you in touch with the team behind GrafoMap 🙂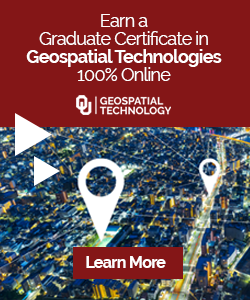 The community is supported by:

Next article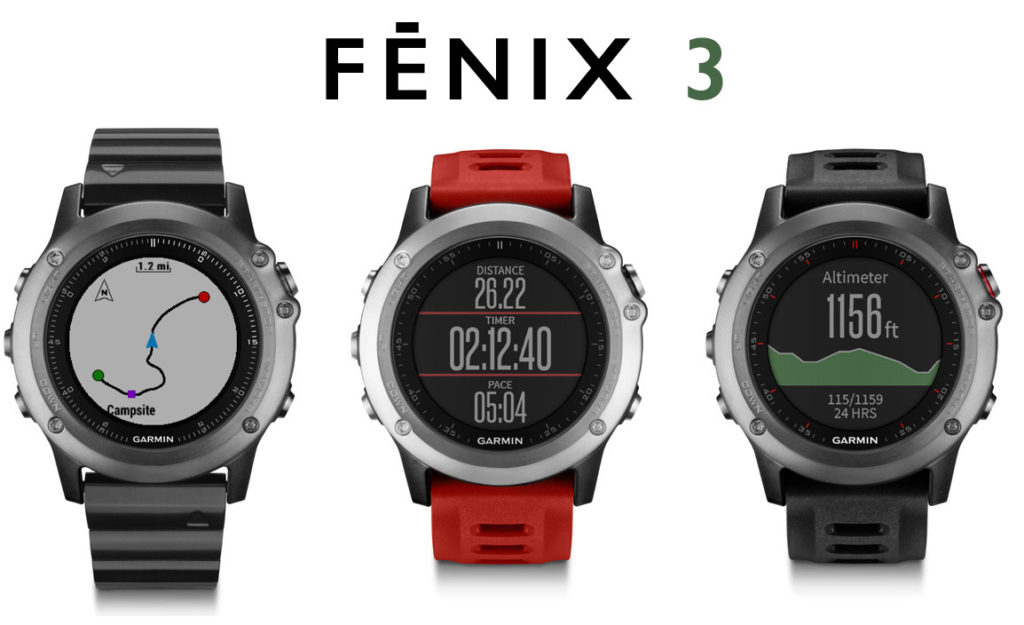 #Business #Featured #Fun
Top 5 gadgets and gear every GeoGeek needs to have for summer vacations
Summer vacations… It's time to switch off your laptops, put some sunscreen on and go explore the world. But when you do it, do it the right way. Below you'll find some gadgets and gear that will help you spend summer vacations like a real GeoGeek!
GPS Watch
Oh boy I love geo gadgets. Since you are reading this blog I bet you love them too. One of the key gadgets that every GeoGeek has or will have at some point in his life is a GPS watch. When you travel, hike or visit new places your regular running watch might not be enough. You need a watch that will tell you where you are, record your daily paths, easily switch between time zones, be water-resistant and survive all your crazy summer trips. The watch of my choice is Garmin Fenix 3. It can do all that and on the top of it connects to your phone and acts as a smartwatch. Cool device for every GeoGeek and gadget addict.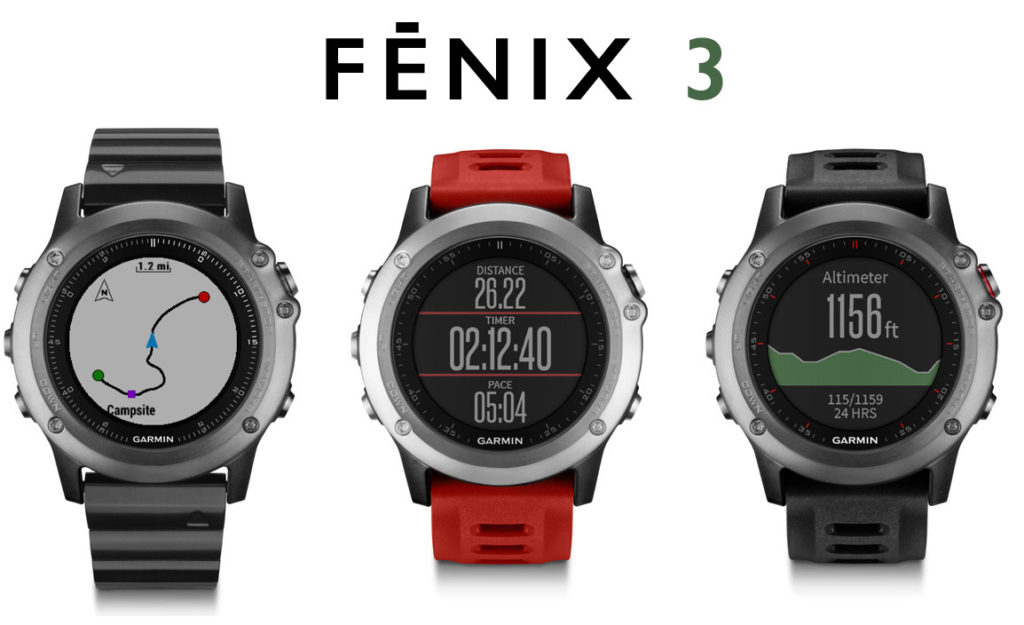 Map T-shirt
During summer vacations you also need to take care of your look and style. Can you think of anything more awesome than a custom-made map t-shirt? You can order one of these on a website called Monochome that lets you pick any location from OpenStreetMap and create out of it a stylish shirt, tank, skirt or even a pillow. Everything happens via an interactive online tool. And it looks really cool!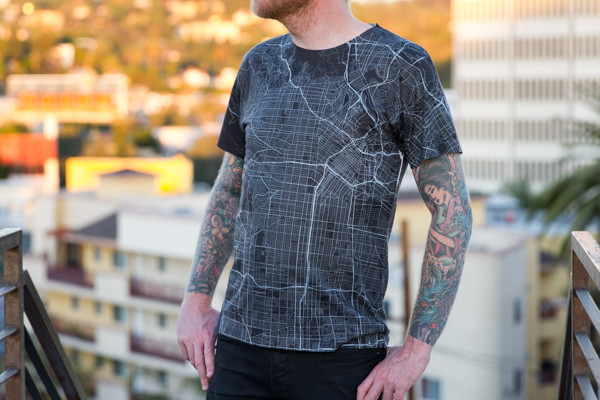 DSLR camera only with GPS
Cameras on our smartphones are getting better and better, but you cannot fool the physics… To take great photos, you need a great lens. When it comes to DSLR cameras, the choice is endless. Nikon, Canon, Pentax, Sony…. but remember about one parameter when you search for your new camera GPS=yes. Every photo taken with DSLR with built-in GPS will be geotagged which is a must for every GeoGeek. Pentax K-3 II is one of the coolest location-aware cameras out there, but you can find a decent camera with GPS in any price range.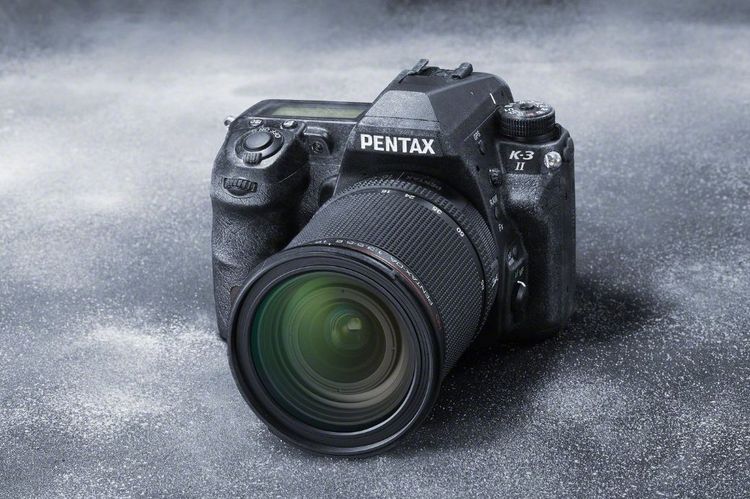 GeoGeek read
If you consider yourself a GeoGeek you also need a proper read. The are many 'mappy' books our there, but I recommend you two casual geo reads perfect for summer vacations.  The first one is "Map Addict" by Mike Parker which is a light-hearted story about British cartography. The second one is a new book by Greg Milner "Pinpoint: How GPS Is Changing Technology, Culture, and Our Minds." I've just started reading it, and I'm telling you, it's worth it.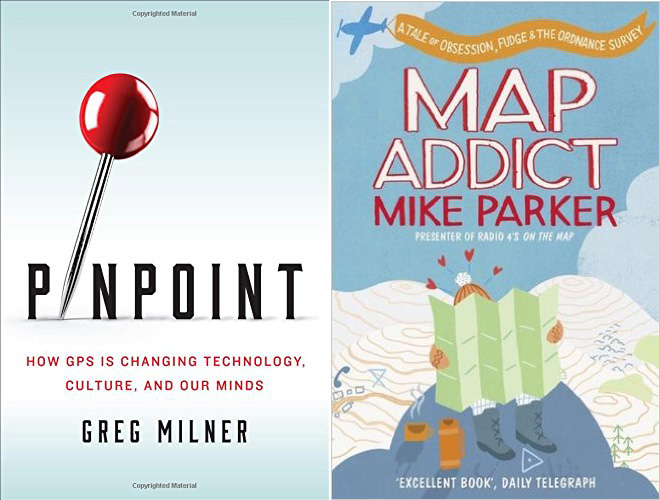 Map & compass
As GeoGeeks one our basic skills should be reading maps and using a compass. It's not difficult, but in practice, not many of us had a chance to do it. This summer I've bought myself my first compass, and my goal is to master it. And imagine how awesome you will look with a paper map and a compass instead of Google Maps app in your hand?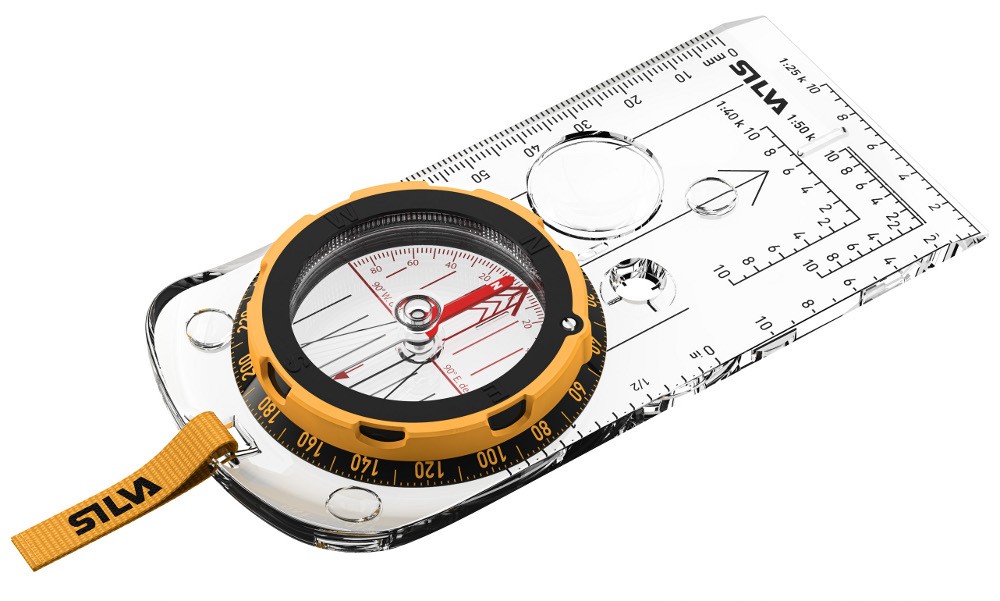 [td_smart_list_end]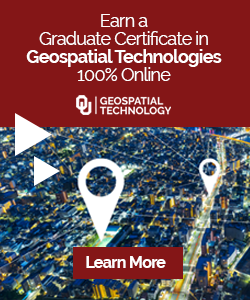 Read on