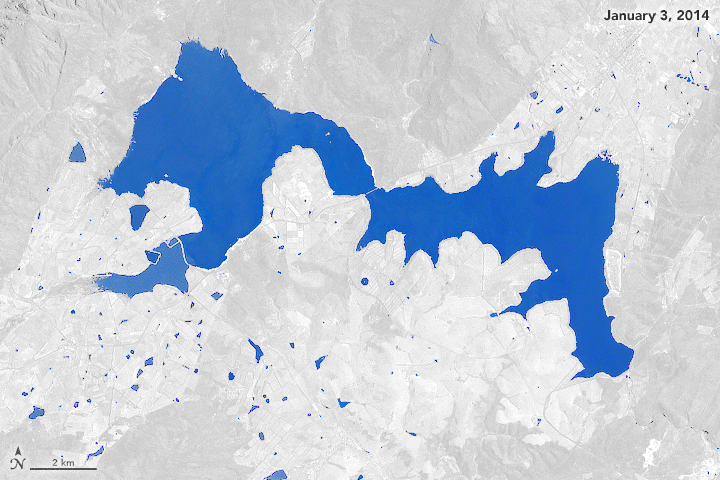 #Business
Troubling satellite images reveal how Cape Town ran out of water
In a few weeks from now, the South African tourist hub of Cape Town will be forced to shut down most of its water taps. According to the latest statement by the mayor's office, Day Zero will arrive by mid-May 2018. And once Day Zero hits, Cape Town residents will be forced to start queuing for water at one of the 200 ration points designated across the city.
Even now, water rations have been capped at 50 liters per person per day. Citizens are being urged to map their water-saving efforts and help stretch out the dwindling supplies. The government is pulling out all the stops to ensure that the water supplies don't run out before the arrival of winter rainfall – although, its quantity or even the date of arrival cannot be predicted accurately.
This is because South Africa has been witnessing an unprecedented drought situation since the last three years. Some researchers are even calling this dry spell 'the draught of the century'.
While climate change scientists are saying that unexpected draughts like this are going to become commonplace in the near future, city planners blame poor water supply management in Cape Town for the predicament. The government, meanwhile, is comparing this exigency to World War II and 9/11 attacks, fearing that water shortage might lead to the breakdown of the social order.
Satellite imagery has unmasked Cape Town's water crisis from above, showing how dramatically the water reservoirs of the city have depleted over the last few years. The Theewaterskloof Reservoir, which supplies water to nearly half of Cape Town, has diminished dangerously between January 2014 and January 2018.
The animated image supplied by NASA's Earth Observatory below shows the reservoir dropping from its near full capacity in 2014 to below 13% last month.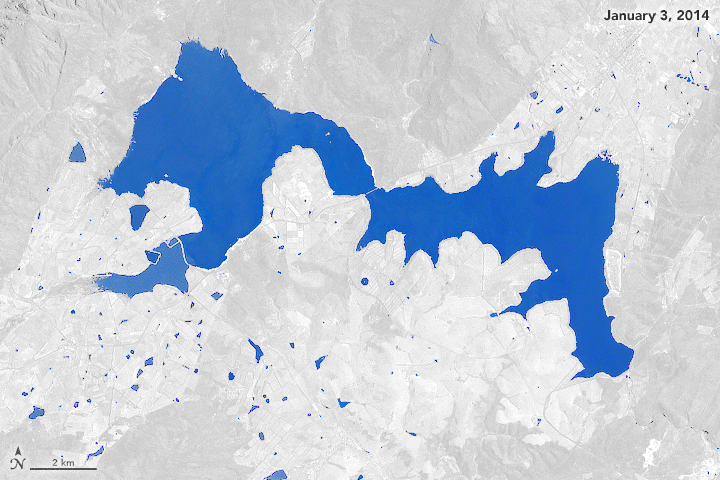 You can see a side-by-side comparison of the Theewaterskloof Reservoir's transformation in a satellite image provided by the USGS below:

This following trio of images shows how the three successive dry years have taken a toll on the water system of the second-largest city in South Africa: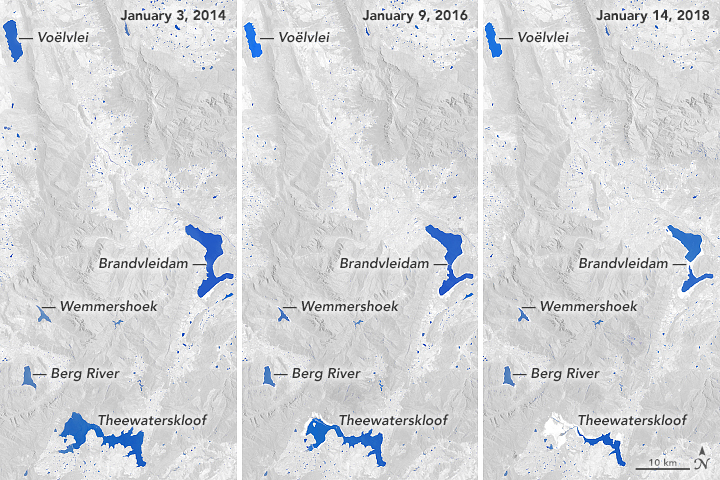 As Cape Town Mayor Patricia de Lille says, "We can no longer ask people to stop wasting water. We must force them. We have reached the point of no return." And there's a lesson for other cities around the world to learn from that.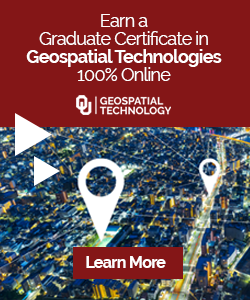 The community is supported by:

Next article

#Business
Planning a trip? Google says it can help you save money

When it comes to travel planning, Google has been on something of an overdrive lately. Its mission is clear: Planning a vacation should be as simple as conducting a Google search.
So, a few days ago Google upgraded its Flights service with an awesome new feature – using machine learning algorithms to predict delays in departure times even before airlines figure out a flight is going to be delayed. And now, it has improved the way you can use your smartphones to book a hotel.
You can now book hotels right from Google search results using the enhanced price filtering feature and easier-to-find amenity information. It's full of neat tricks like an image gallery that you can go through without leaving the results page, or switching dates to shop around for the best deal.
A really cool part is that you don't even have to toggle between different search pages if you want to book both flights and hotels. If you are looking for flight options to a destination, the 'Hotels' tab will show up on the top of the page. And if you're searching for accommodation at a specific place, Google will give you the option to book flights also right from that very page.
Another awesome new feature is called Your Trips. It's a repository of all your upcoming and past travel bookings culled from your Gmail account. These results are completely private, of course, and visible only to you. So, you can see all that information in one place, and even email friends or family the details right from Your Trips.
Oh, and Google is not stopping there. The 'Explore' option will show you the places of attraction at your destination and help you make an itinerary for the things to do once there. And clicking on the 'More Destinations' tab will give you travel suggestions for places that Google thinks are similar to the one you were exploring.
Well, we have become fans of how Google has shifted gears from having an advertising-dominated travel business model to a product-focused one. What about you?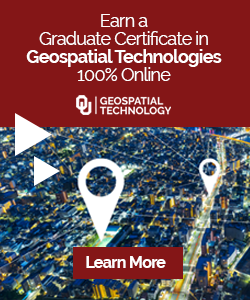 Read on