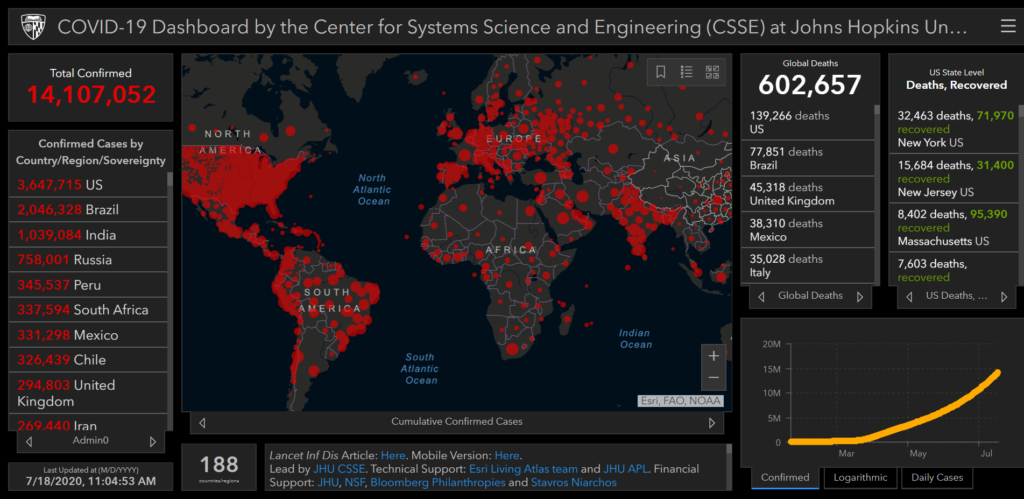 #Business
Coronavirus live updates: Interactive map tracks global cases in real-time
Don't Miss: Google Maps adds new COVID-19 travel alerts as cities reopen
The global tally of coronavirus (COVID-19) infection has crossed the 14 million mark. When this article was last updated, there were more than 14,107,000 confirmed cases of coronavirus around the world. The death toll from the potentially deadly virus had crossed 602,500 on the last count, with more than 141,000 deaths being recorded in the US alone.
More than 7,894,000 people across the globe have made recoveries.
Also see: Interactive US COVID-19 symptom tracking map by Facebook
The largest number of confirmed cases have been reported from the United States, Brazil, India, Russia, and Peru. South Africa, Mexico, Chile, and the United Kingdom are some of the other countries witnessing a frightening COVID-19 surge.
As daily cases hit record highs, the World Health Organization has declared that the pandemic has entered a "new and dangerous phase".
Related: Google releases users' location data in COVID-19 response
The novel strain of coronavirus first appeared in the Chinese city of Wuhan in December 2019, but it wasn't until March 11, 2020, that COVID-19 was declared a pandemic. On April 14, US President Donald Trump suspended funding to the WHO over its handling of the pandemic. Coronavirus cases in the US have crossed 3.68 million.
The researchers at Johns Hopkins University (JHU), Maryland, US, created the above online dashboard in January 2020 to track the spread of the virus across the globe. You can bookmark this map to see live coronavirus updates. The interactive map, which tracks the Coronavirus pandemic in near real-time, collects suspected and confirmed case data from multiple government sources.
Don't Miss: Foursquare location data shows how foot traffic is increasing across US
"The dashboard is intended to provide the public with an understanding of the outbreak situation as it unfolds, with transparent data sources," says Lauren Gardner, a civil engineering professor at JHU, who led the team that produced the map.
How coronavirus spreads
Coronavirus is a pneumonia-like respiratory illness. Health officials have determined that this novel strain of the coronavirus respiratory illness capable of spreading through human-to-human contact, droplets carried through sneezing and coughing, and germs left on inanimate objects. About one-fifth of all patients have been observed to become severely ill, ultimately leading to pneumonia and respiratory failure. Since symptoms take some time to show, health officials are also concerned that people with mild (or asymptomatic) symptoms may not be seeking medical care, and hence, all the cases are not being reported.
Interactive Maps: People are using this free Google tool to make custom COVID-19 maps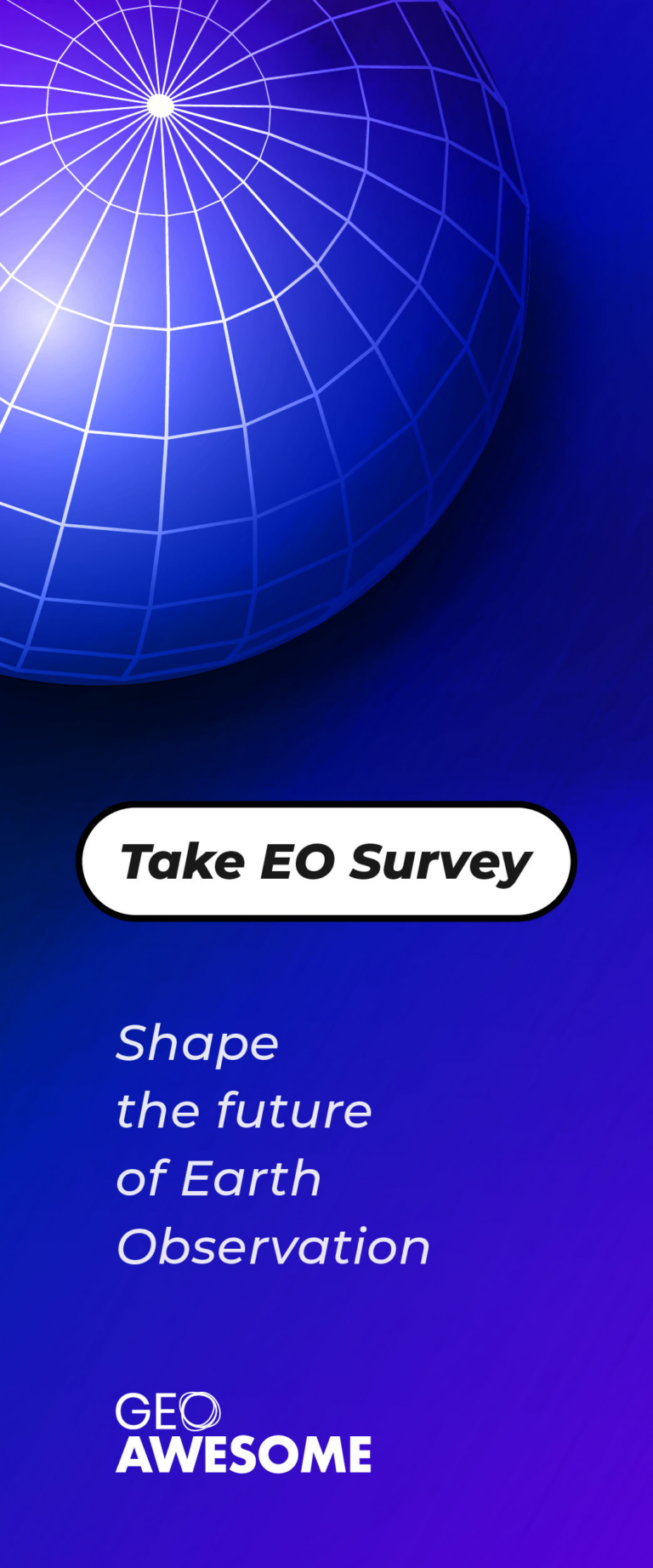 The community is supported by:

Next article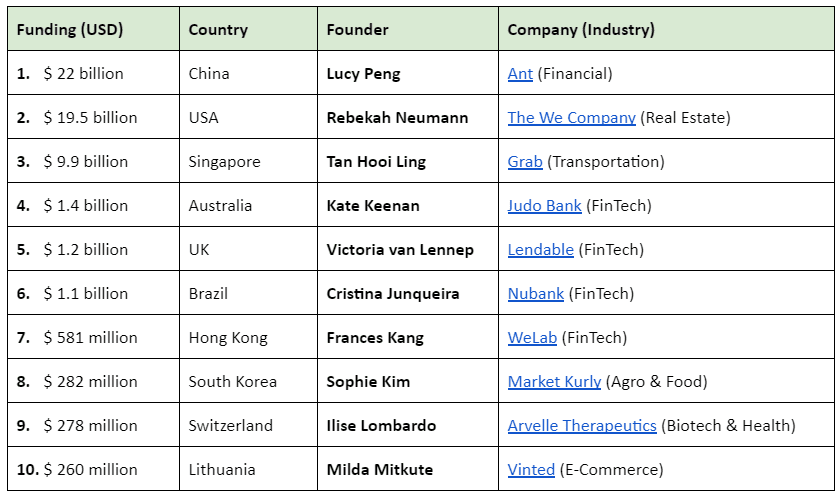 #Business #Featured #Ideas
Mapped: Most valuable female-founded companies across 102 countries
It's no secret that female startup founders face negative attitudes during investment pitches. Men constitute the bulk of early-stage investors (90%), and research shows that investors question women entrepreneurs more about the risk and losses associated with their ventures. This, when men are queried about their ambitions and achievements.
Interestingly, prejudiced investors are losing out of because of their bias. Data and evidence prove that female founders deliver higher profits; run more socially responsible businesses; and are driven by ideas more than money, which makes better business sense for long-term success.
But who are these high-achieving women entrepreneurs are and what they do?
An analysis of Crunchbase data by BusinessFinancing has found that these the top 10 female founders in the world who have received the largest funding hauls from investors: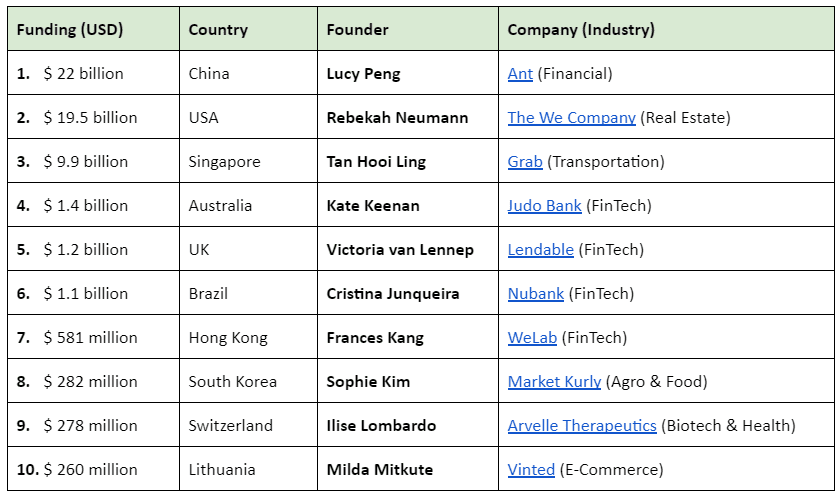 And here are the top female founders across 102 countries: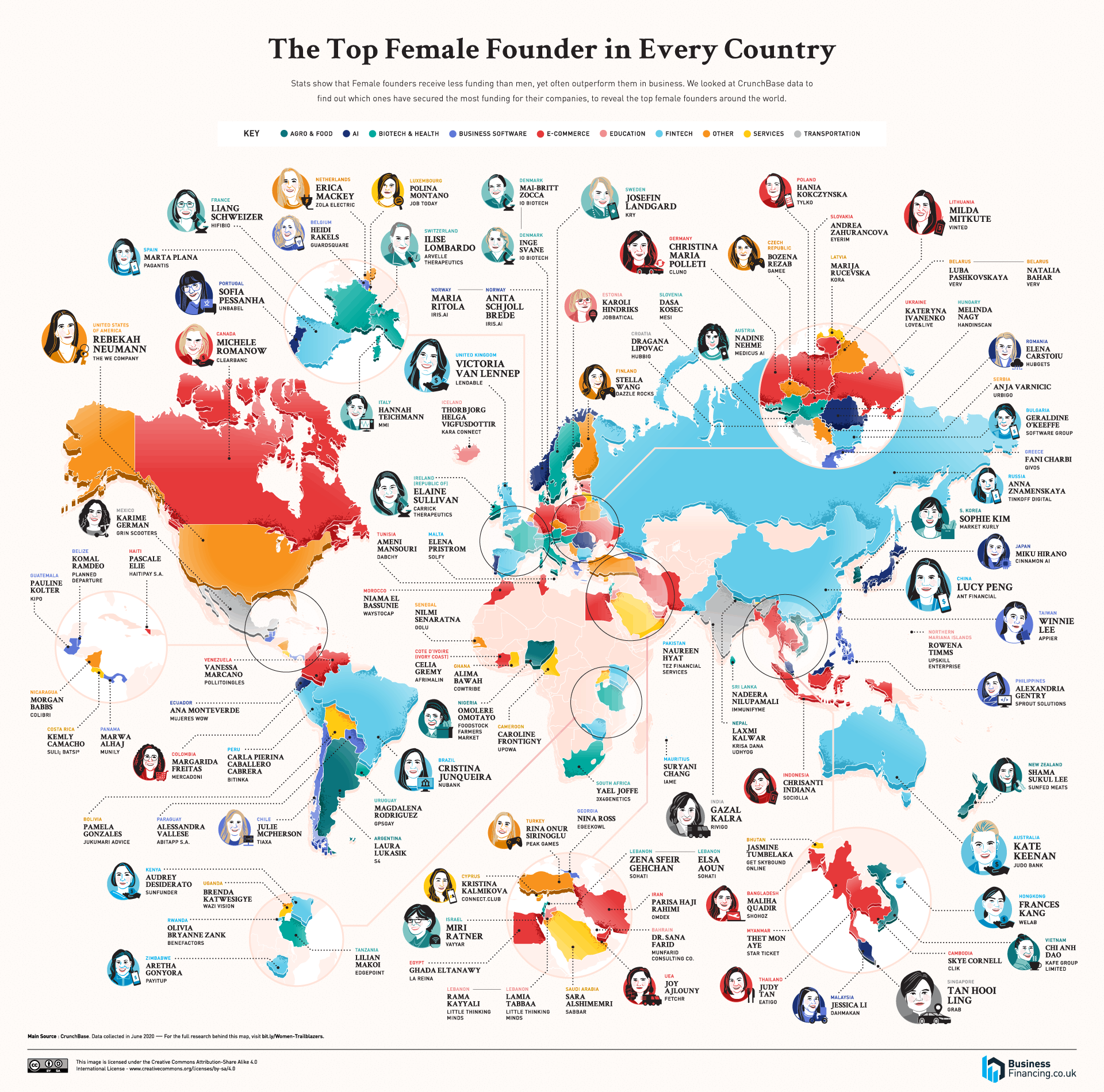 Let's dig in deeper.
Europe
In Europe, Victoria van Lennep has raised over $1 billion for her company Lendable that uses machine learning tech to automate credit decisions, offering customers fairer loan rates. Other popular startup sectors in Europe are biotech and gaming.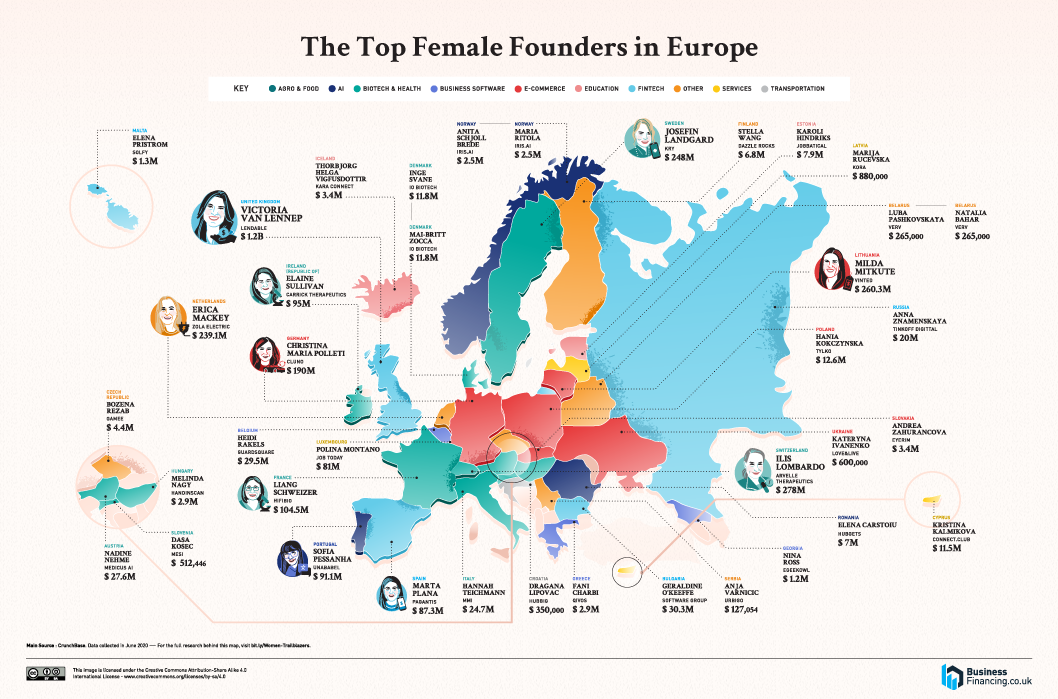 North America
Rebekah Neumann raised nearly $20 billion for The We Company, the parent company of WeWork, before stepping down in 2019 amidst controversy. E-commerce and business software companies are popular among female founders in North America.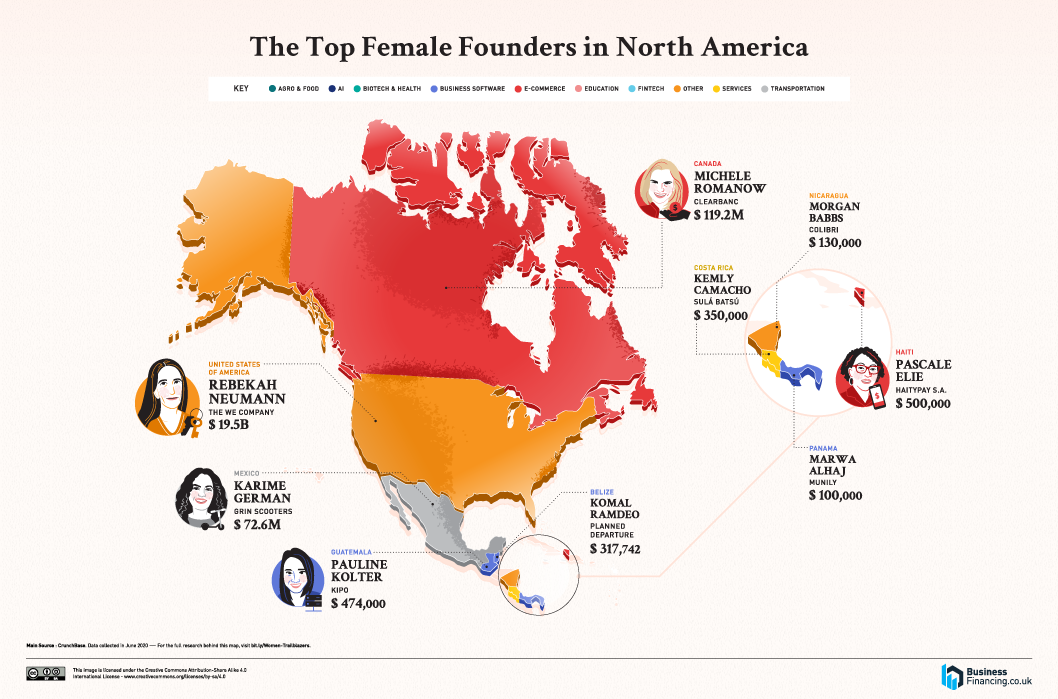 South America
Fact: Cristina Junqueira's water broke in the office during the initial months of her fintech startup Nubank. The female co-founder continued answering calls all the way to the hospital.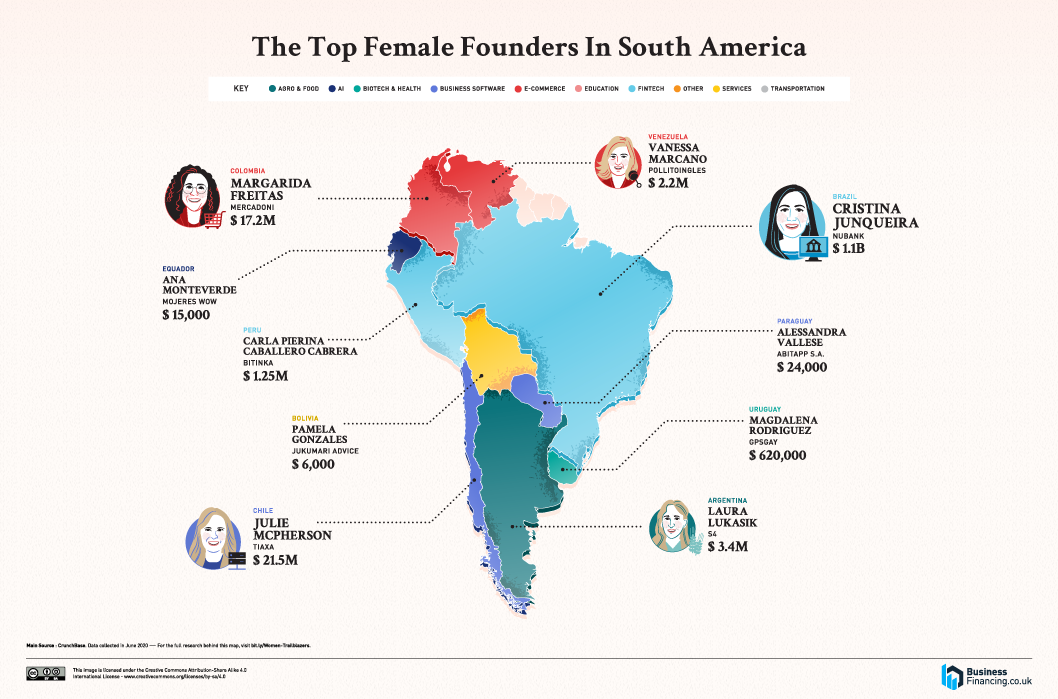 The Middle East & Central Asia
Here, Miri Ratner has raised $188m for Vayyar, an Israeli company that designed a '4D imaging' technology to detect breast cancer.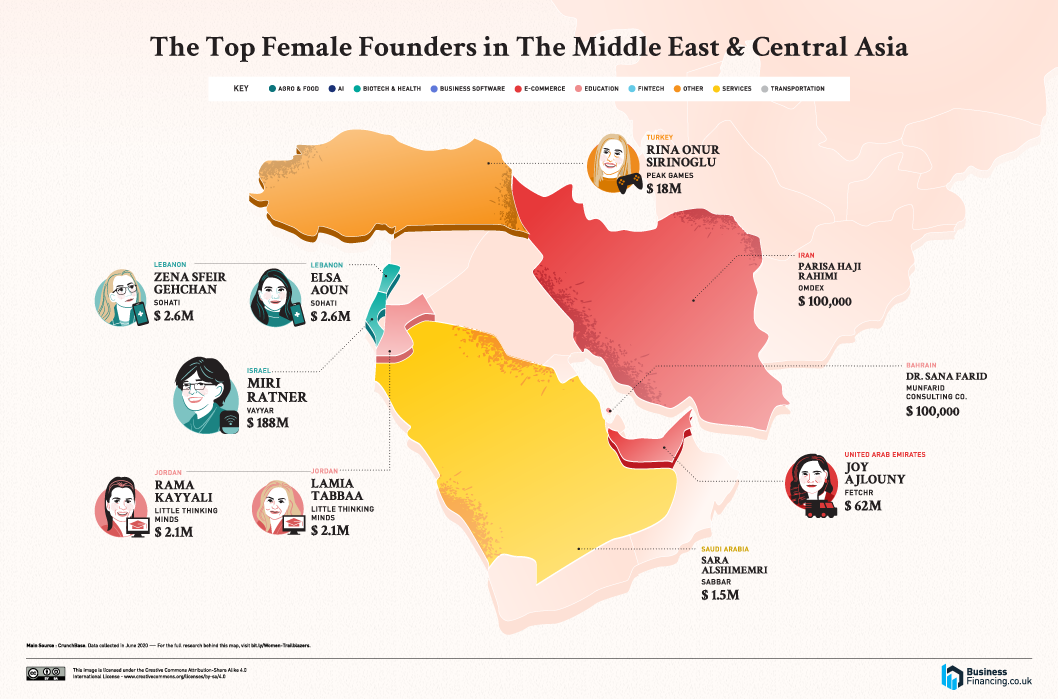 The Rest of Asia & Oceania
The world's top female founder, Lucy Peng, comes from here. As the sole founder of Ant Financial Services – Alibaba's online finance outfit – Peng has raised $22 billion to date.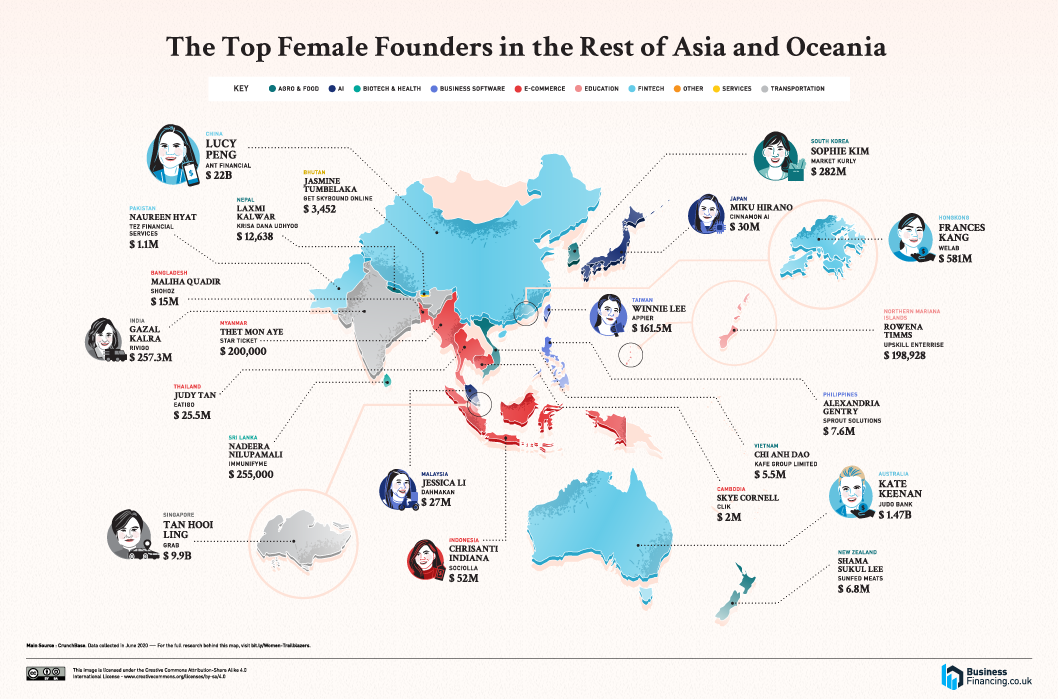 Africa
In Africa, Audrey Desiderato is the one to raise the most funding: $81.3 million. Her Kenyan company, SunFunder, funds solar energy companies in sub-Saharan Africa to provide power to areas without reliable electricity access.
The story of female startup founders may be of triumph over adversity, but it is just the beginning.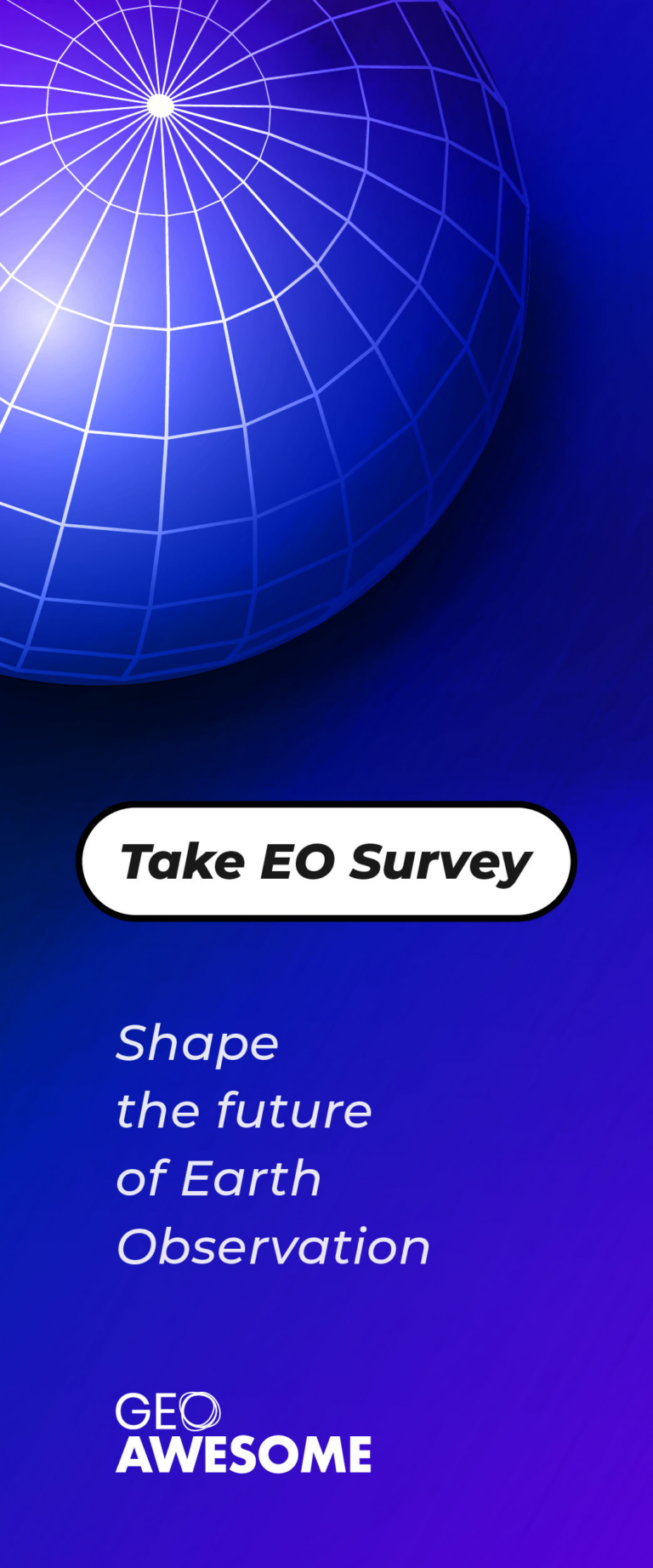 Read on