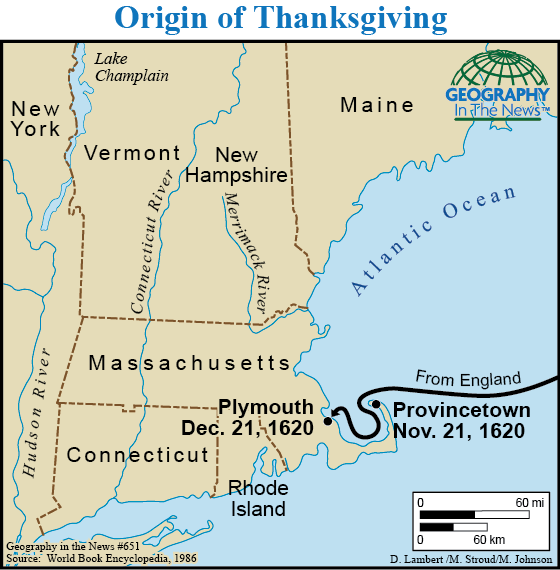 #Featured #Fun #Ideas
Top 14 maps and charts that explain Thanksgiving
Today is the fourth Thursday of November which means that people in the US celebrate Thanksgiving. This compilation of maps, charts and infographics is trying to capture the numbers and geographies behind the holiday. But what Thanksgiving is truly about? Coming together and seeking peace, despite our differences.
1. The origins of Thanksgiving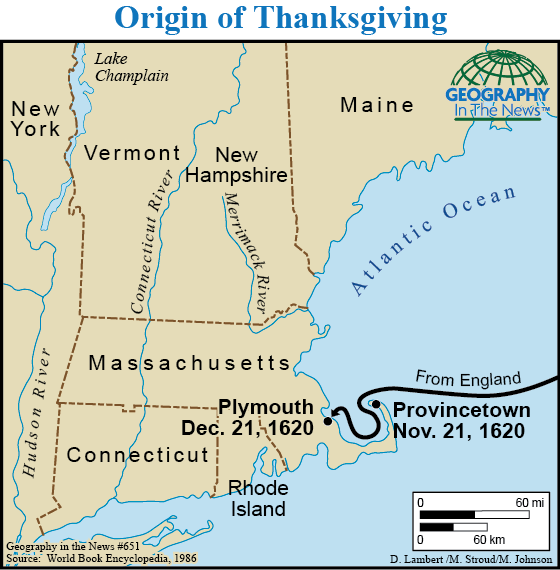 source: NatGeo Education
2. Thanksgiving: The Reason for the Season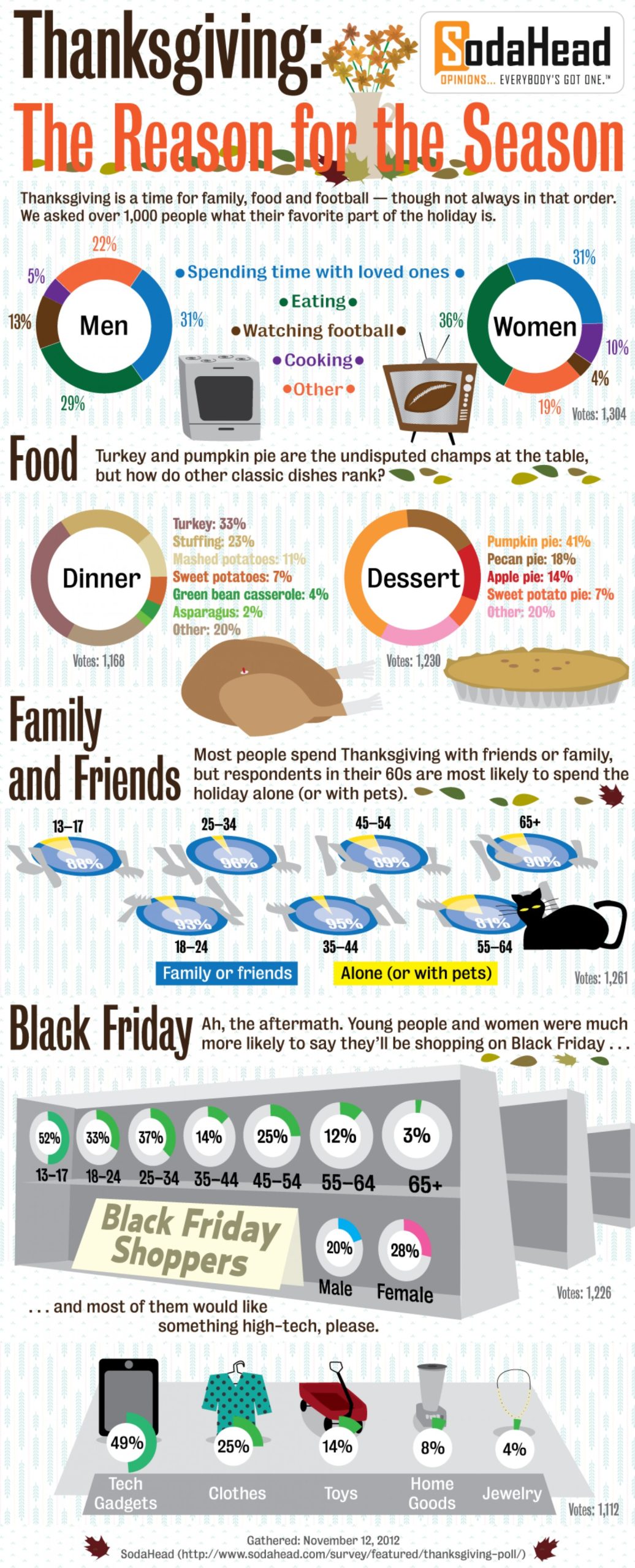 source: Visually
3. Map of Thanksgiving Dinner plate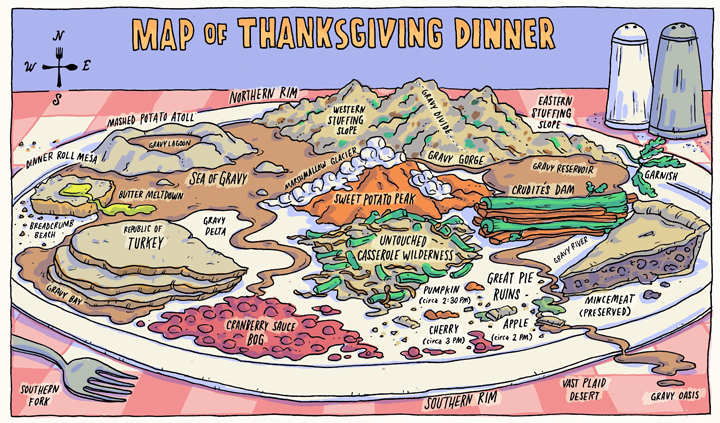 Source: Incidental Comics
4. Cost of Thanksgiving dinner

source: Mint Blog
5. America's favourite Thanksgiving recipes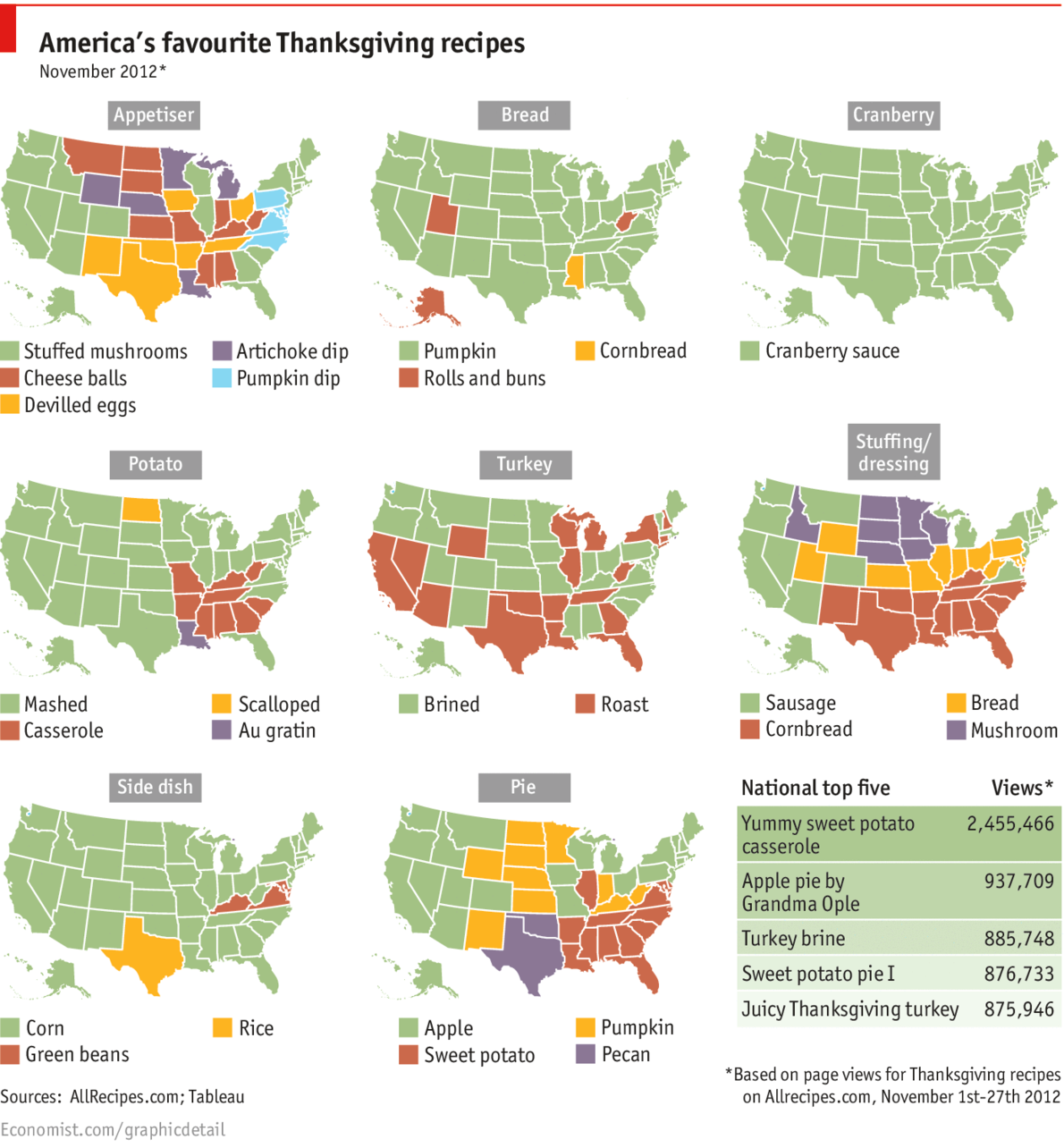 source: Economist
6. Here's How Thanksgiving Plates Differed From State To State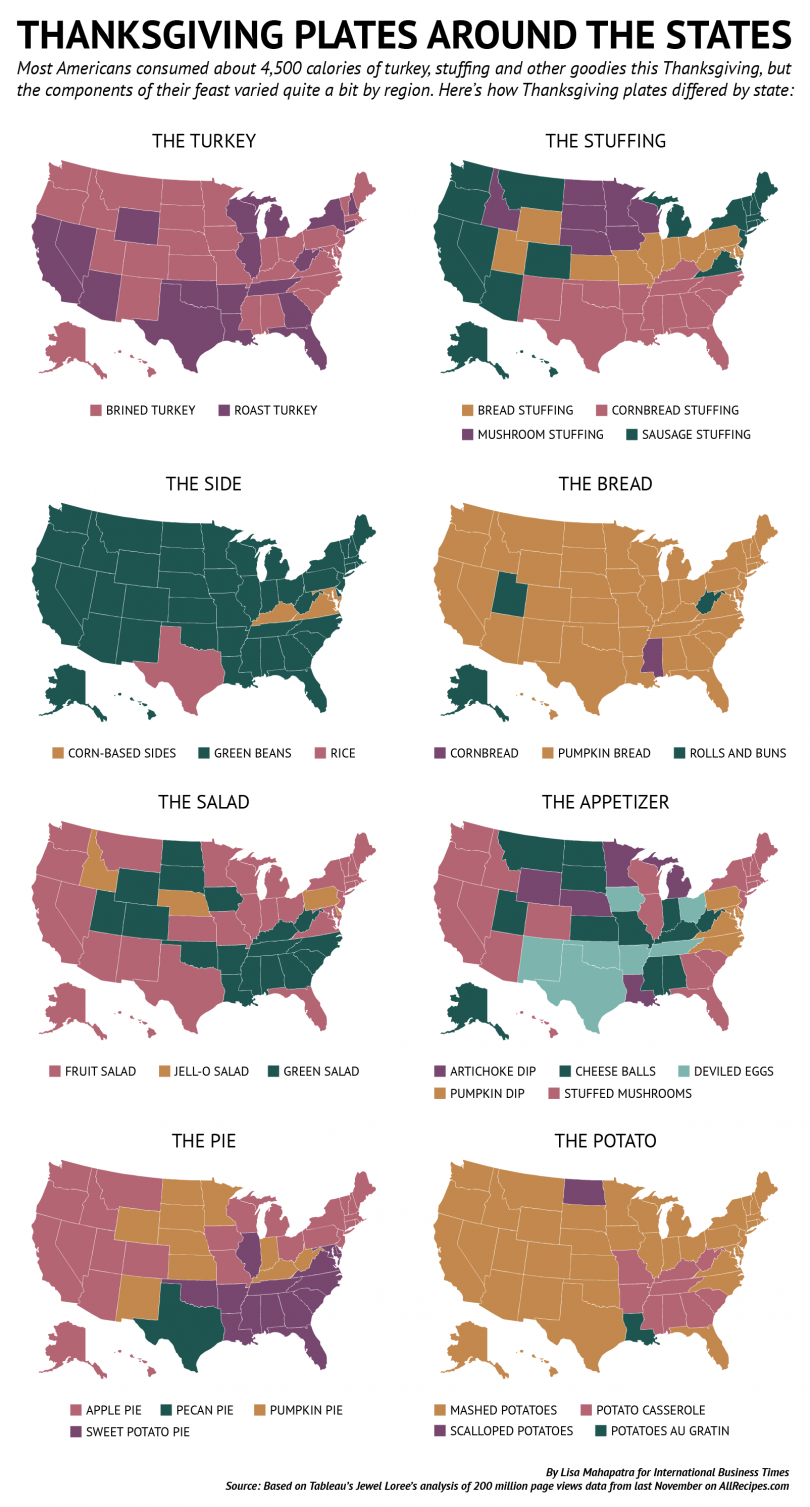 source: IB Times
7. Where does your Thanksgiving dinner grow?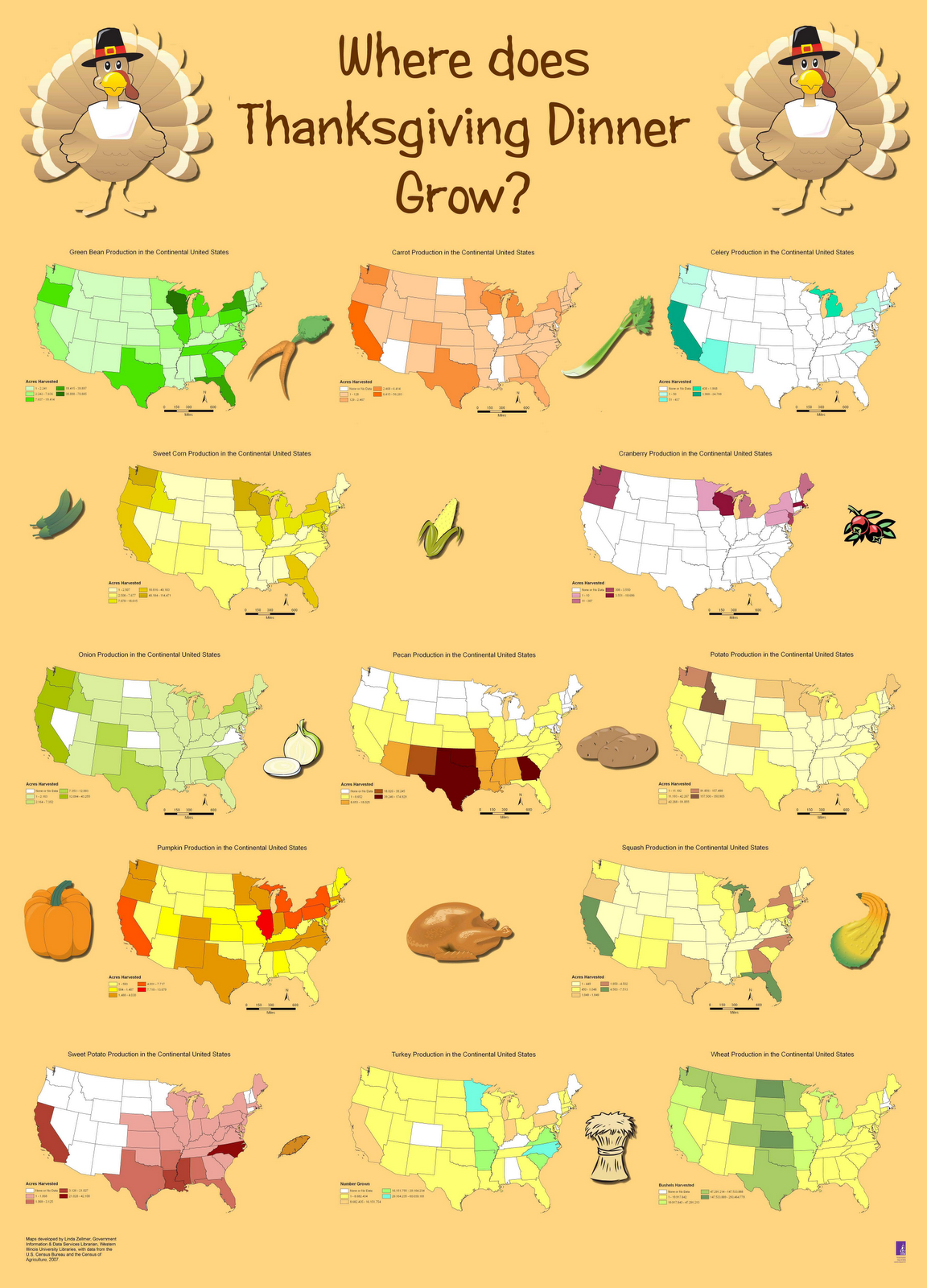 source: WIU
8. A pie pie chart with the most popular pies to have on Thanksgiving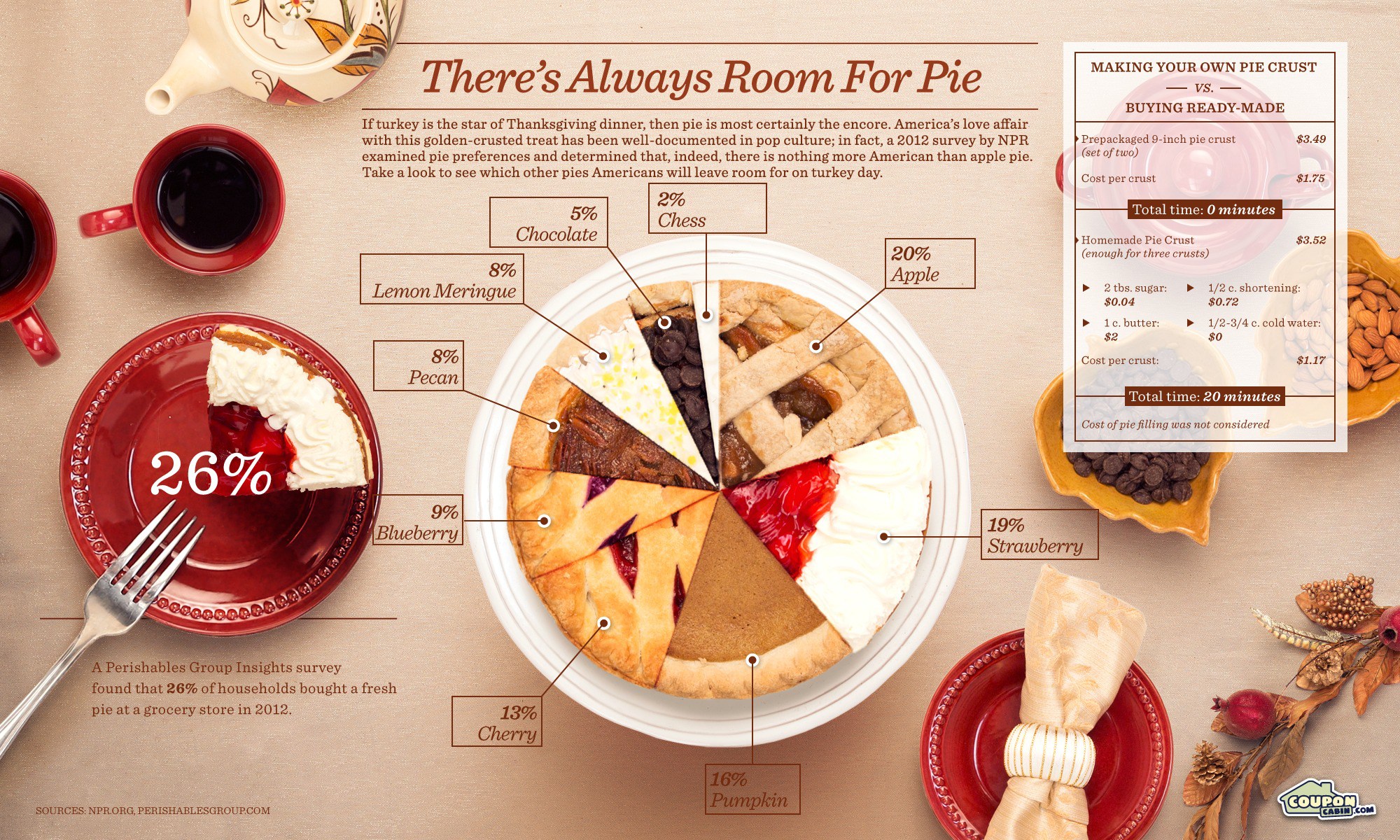 source: The Huffington Post
9. Turkey production per state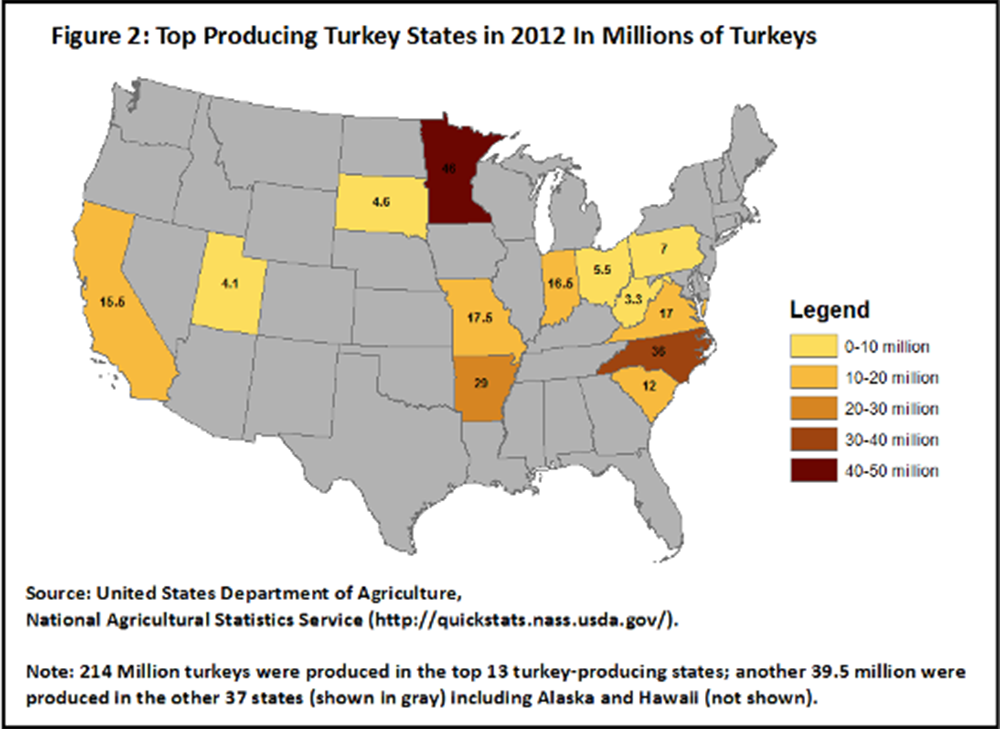 source: US Department of Commerce 
10. A Visual Guide to Roasting Your First Turkey

source: Visually
11. Thanksgiving travel patterns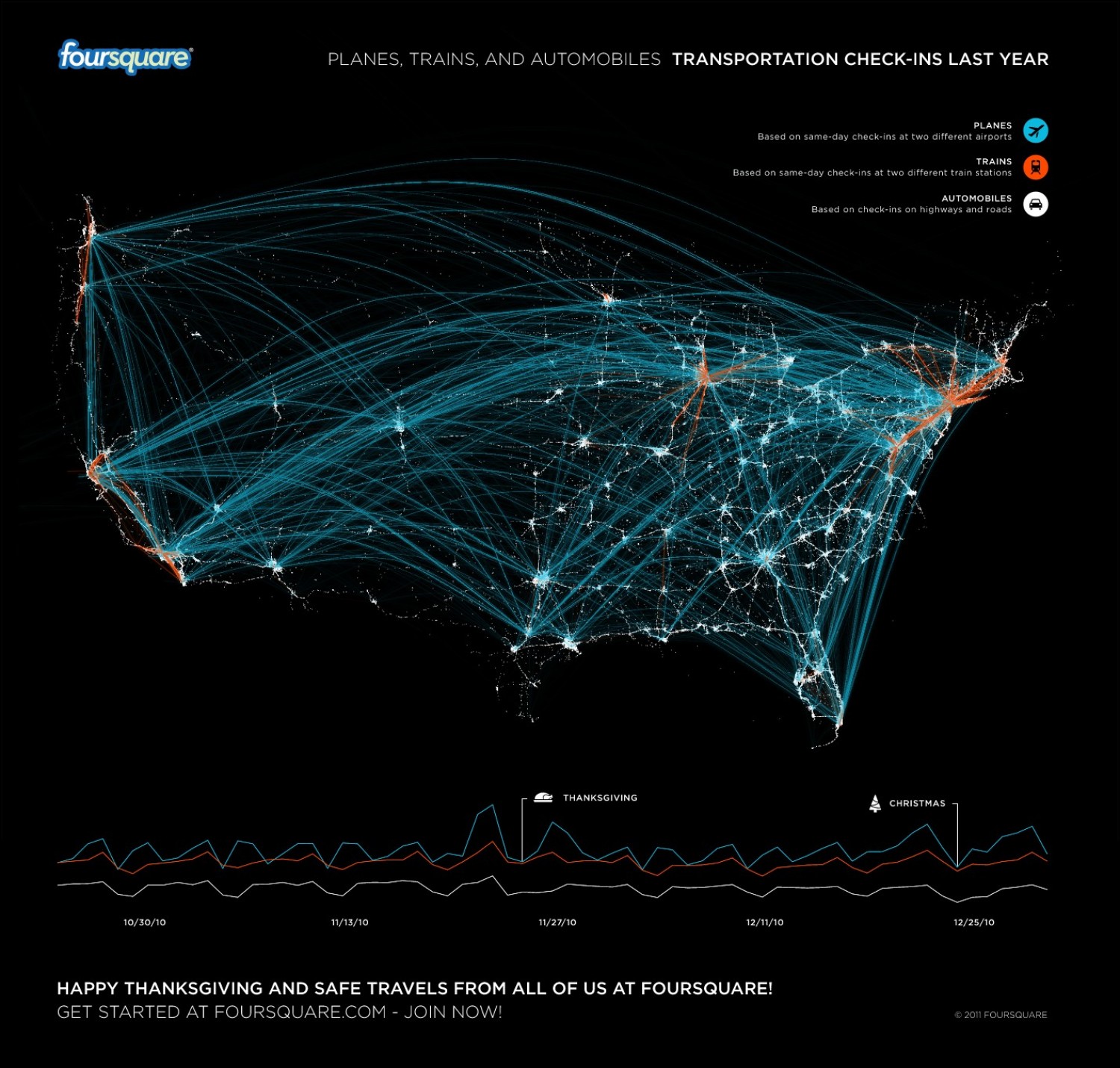 source: Foursquare
12. Top 10 Thanksgiving travel destinations and travel costs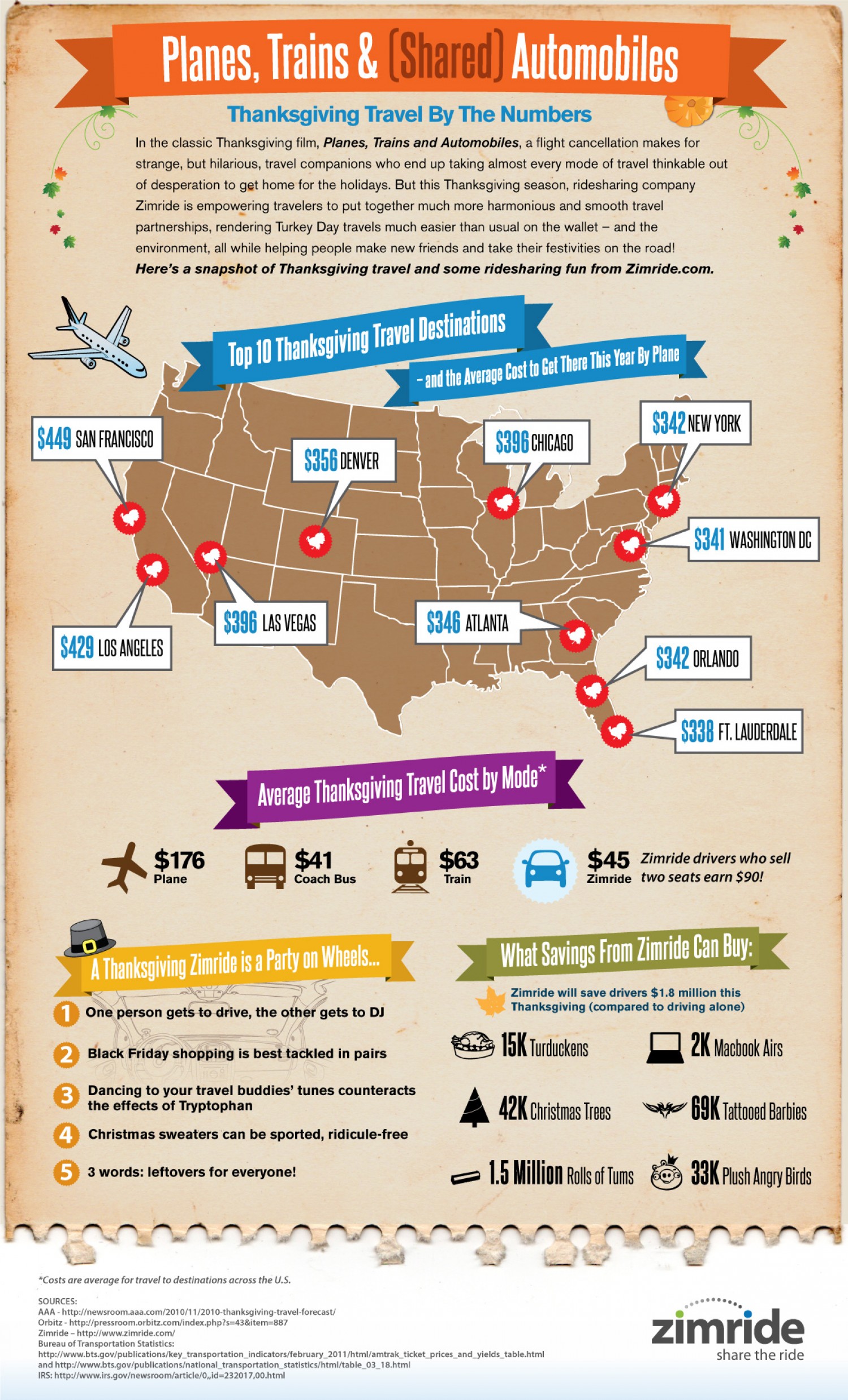 source: Visually
13. Thanksgiving in numbers

source: Ereplacement Parts
14. What are we most thankful for according to Facebook's data?
source: Facebook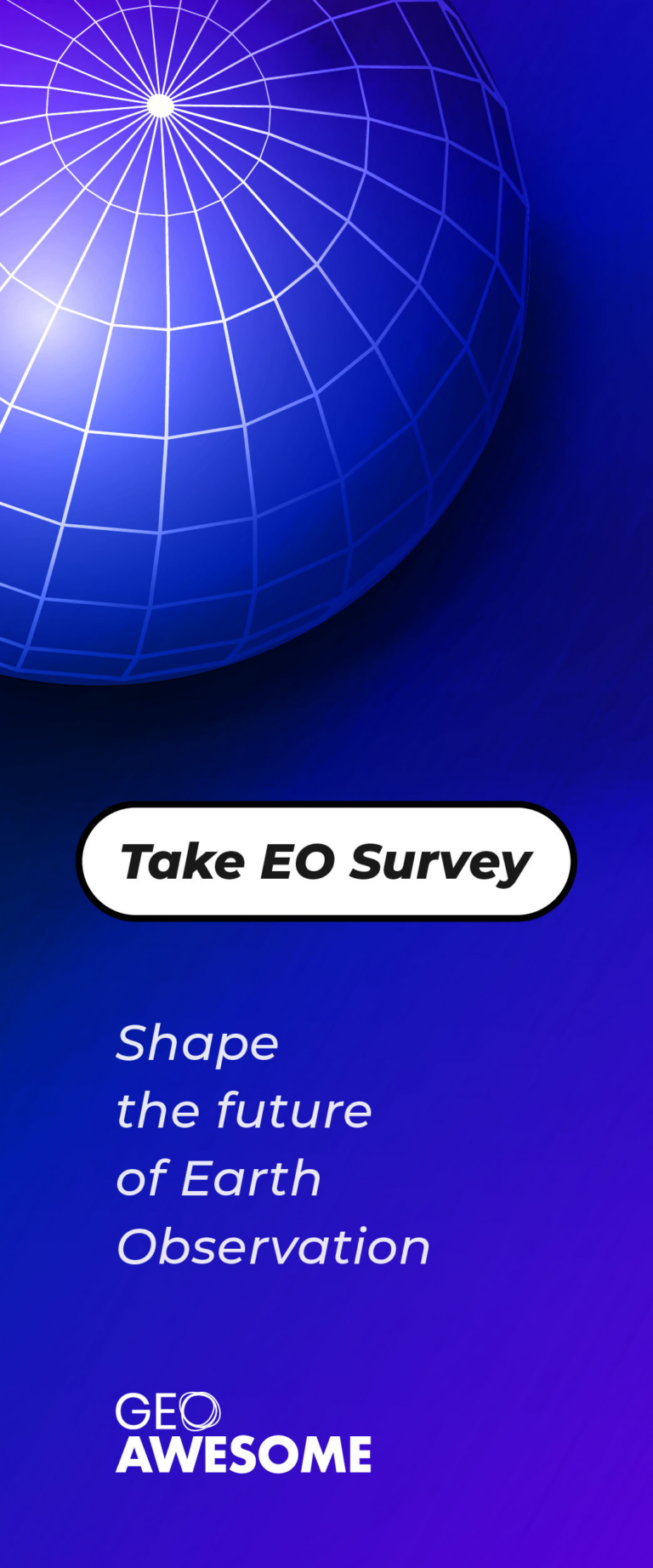 The community is supported by:

Next article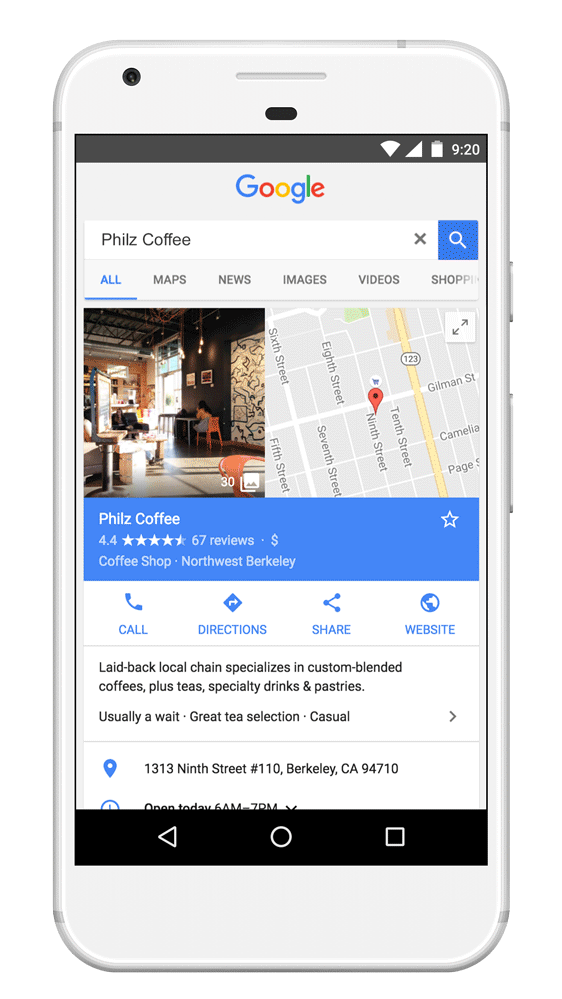 #Business #Ideas
Is the store crowded? Google Maps now lets you check it in real-time
Google Maps gets another awesome update, just in time for the famed Black Friday shopping craze – the ability to check how crowded a particular store is in real-time!
Google has announced the new feature will be available under the Popular Times section in Google Search and Maps that was introduced last year. Popular Times was already an very useful feature and with the addition of real-time information, its getting harder and harder for the other navigation apps to keep up with Google Maps (looking at you, Apple).
"Crowd Control" wasn't the only new feature that Google announced with the update – Google Maps gets two other features.
Time Management
Google Maps is now officially indulging the control freak in us, with Time Management, you can know plan your itinerary to the minute by checking how long people typically spend at a given location. It's probably the same data that is used for Popular Times but it is indeed interesting that Google believes that this is a feature people would actually use! So that's 25 minutes at the Starbucks, before you head to Museum for 3 hours before heading to your dinner at the local restaurant – information that your Google Maps app has planned for you.
Department and service hours
With Google Maps, it was always easy to know the store timings but in the rare case that a store/business had different times for different departments and services you were on your own. With the latest update, Google has you covered. Now its possible to see the timing for their services as well. So the next time you needed to know until when the pharmacy section in the supermarket is open, you can simply Google it!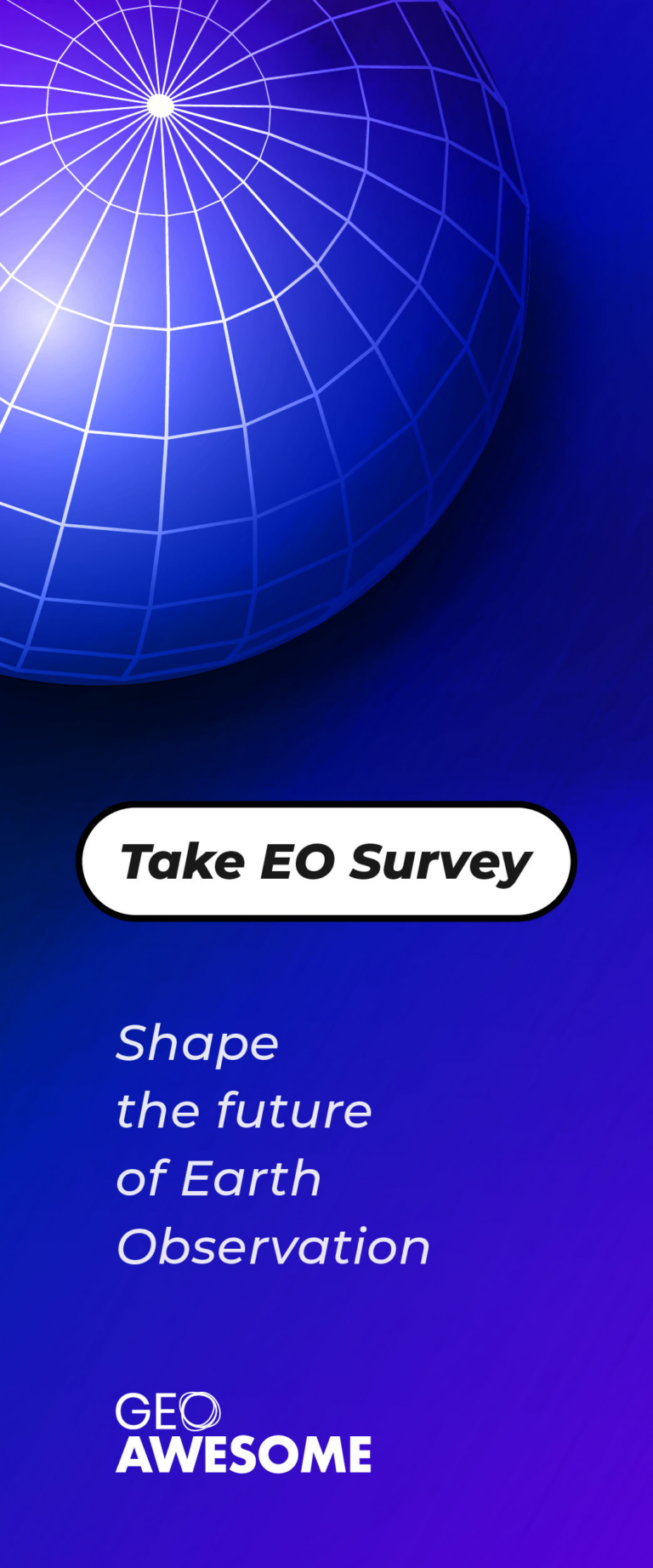 Read on