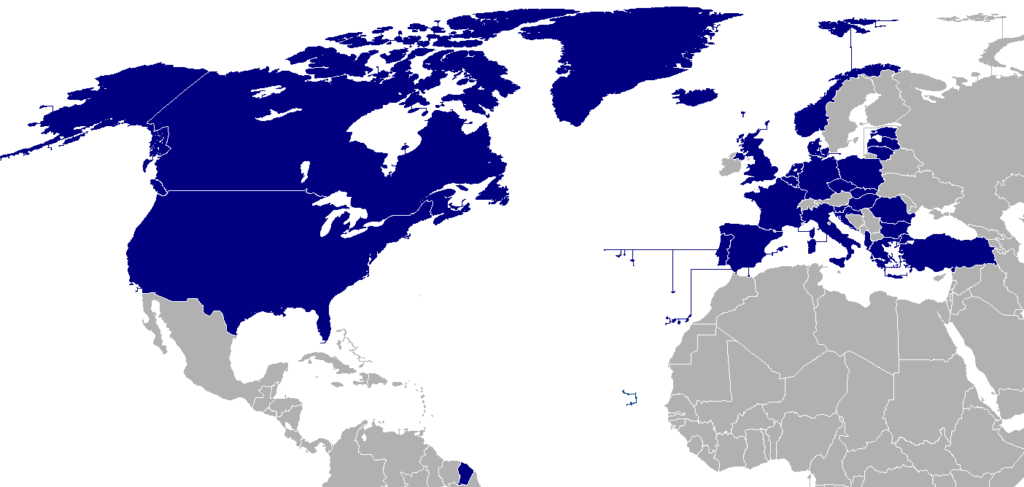 #Featured #Fun
Top 14 maps and charts that explain NATO
The North Atlantic Treaty Organisation (NATO) is a military alliance originally established in 1949 with 12 member states, including America, Britain and France. The goal of the alliance was to avoid future war in Europe and to allow stable growth in peace. Today, NATO has 28 members including most of Europe, representing a population of more than 900 million.
The main goal of NATO is set out in Article V of the North Atlantic Treaty, which says that an "armed attack against one" NATO member "shall be considered an attack against them all". As the US is the biggest military power in the world effectively the agreement binds America to defend Europe.
The following maps and charts try to explain what is NATO and why it's needed.
Also read: Top 27 maps, charts and videos that explain Ukraine and the Russian Aggression
1. NATO Member states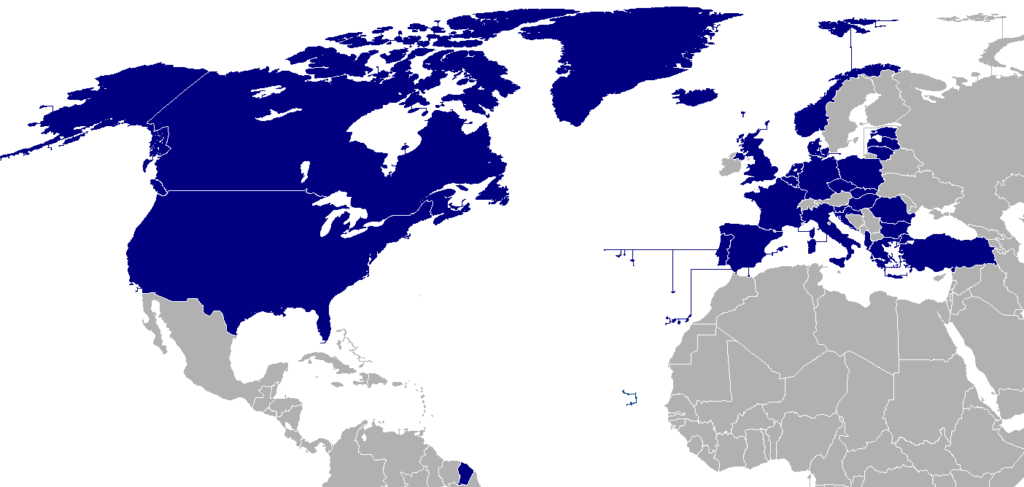 2. Countries with a promised invitation to NATO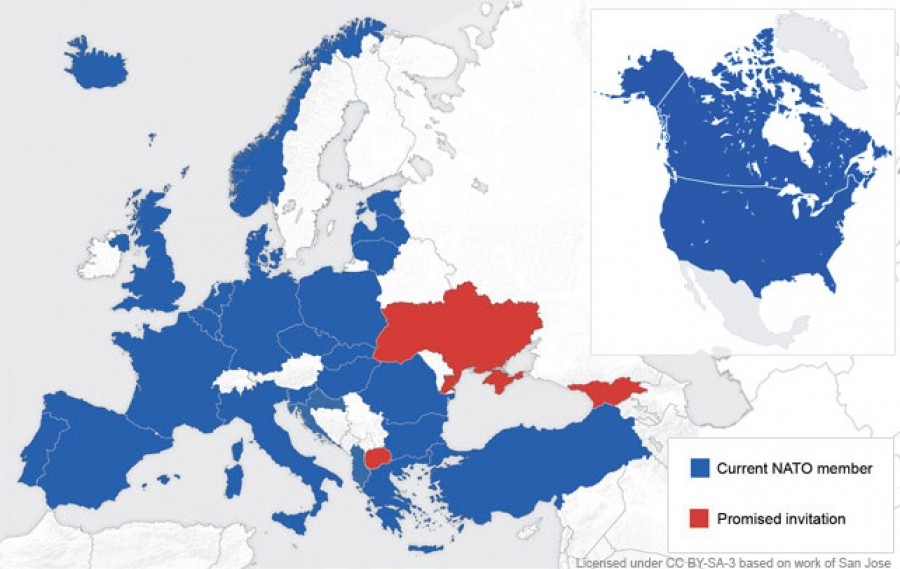 source: CNDUK
3. NATO has added 12 new members since the German reunification and the end of the Cold War.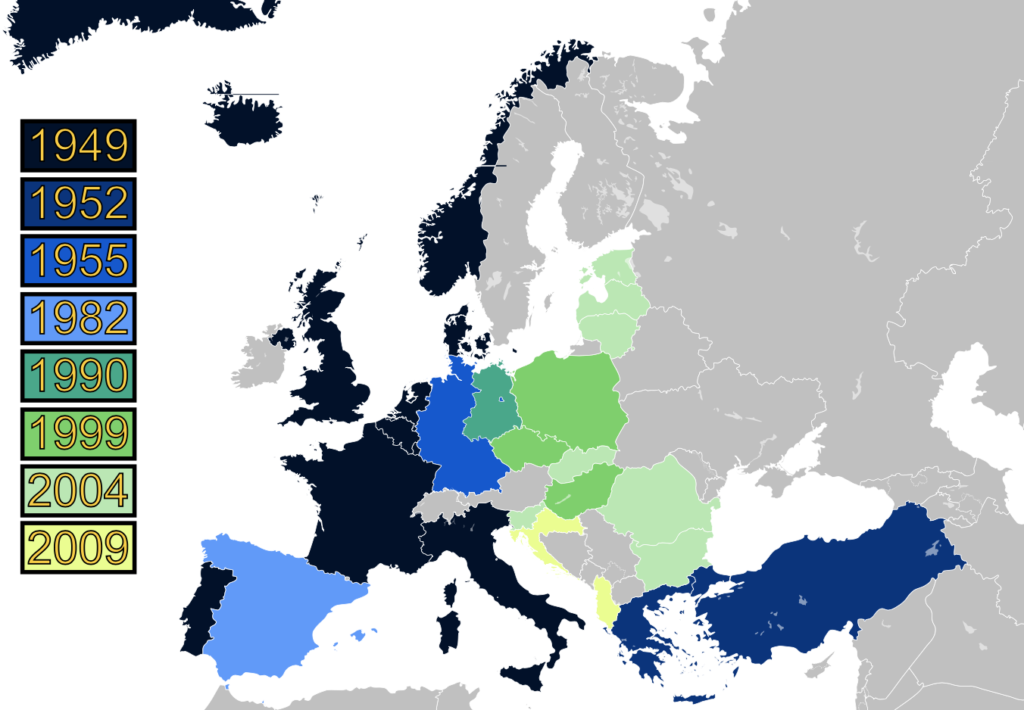 4. NATO vs. Warsaw Pact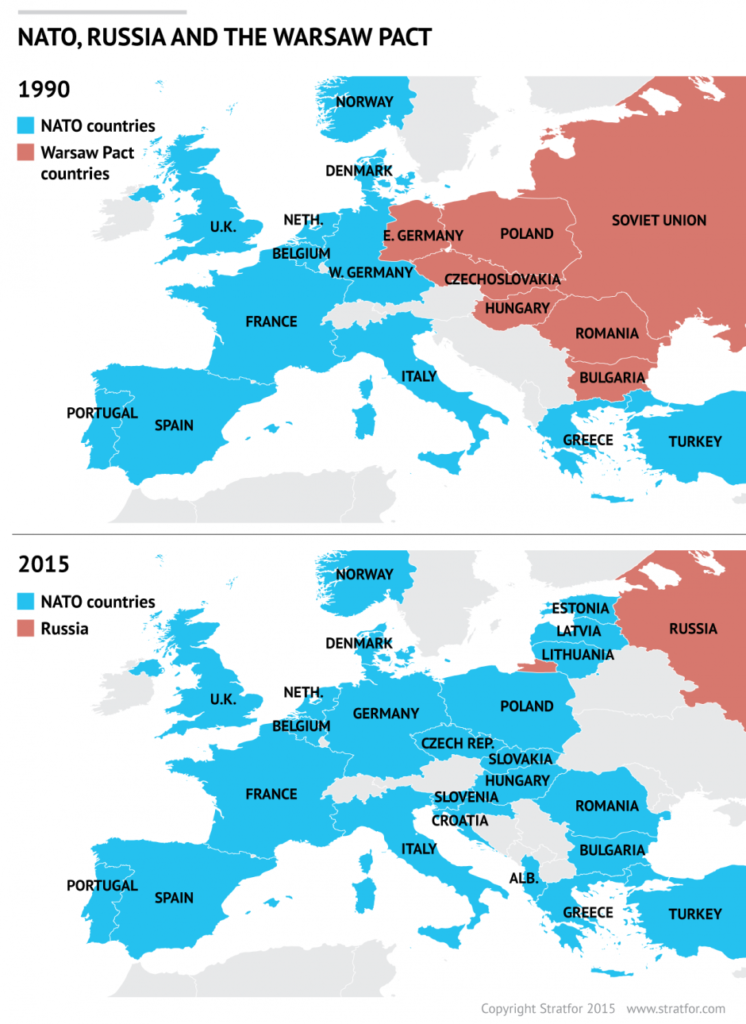 In 1949, the prospect of further Communist expansion prompted the United States and 11 other Western nations to form the North Atlantic Treaty Organization (NATO). The Soviet Union and its affiliated Communist nations in Eastern Europe founded a rival alliance, the Warsaw Pact, in 1955.
source: Stratfor
5. Russia is testing NATO's reaction time around the world (events between 2013 and 2015)
source: The Aviatonist
6. Nuclear weapons around the world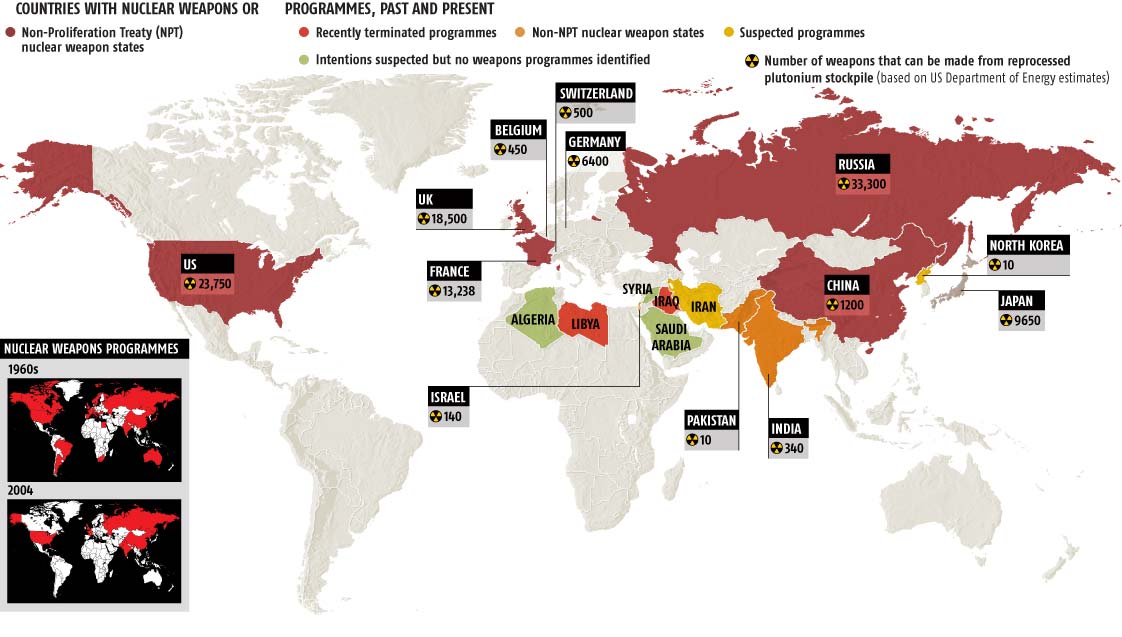 7.  Risk of unintended war with Russia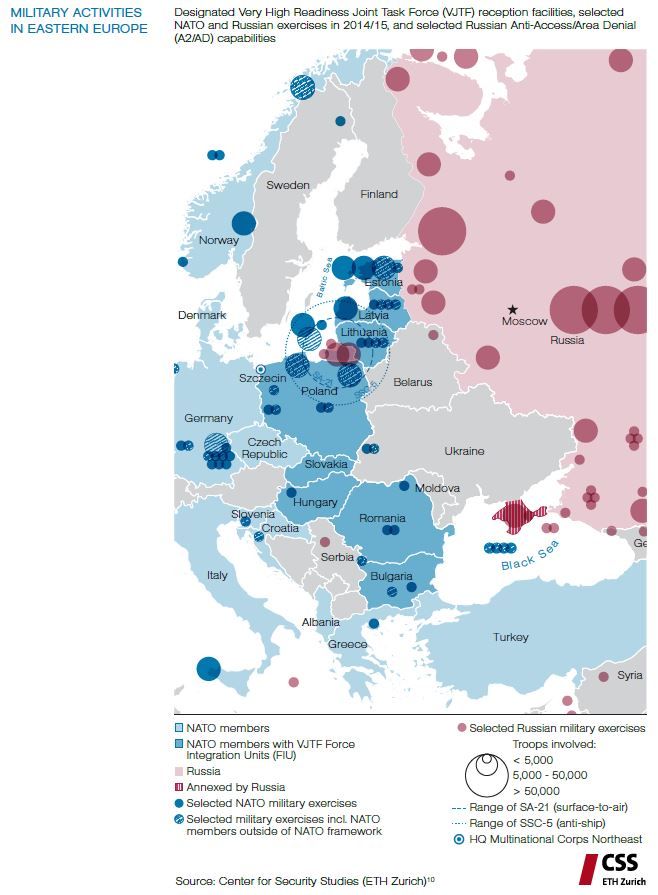 source: VOX
8. Military spendings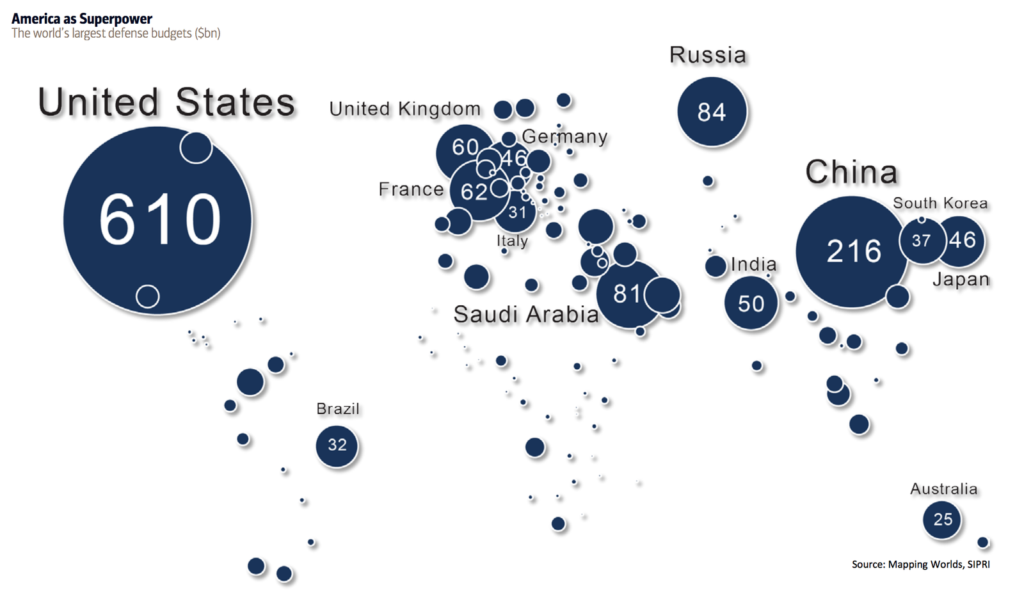 source: Bank of America
9. The US spends more on the military than the next 15 countries together
The US spends more than the next 15 countries combined on its defence budget. China is the only nation approaching the US's defence budget, In 2015 Chinese military budget increased from $129 to $216 billion.
source: VOX
10. Eduction vs military budgets by country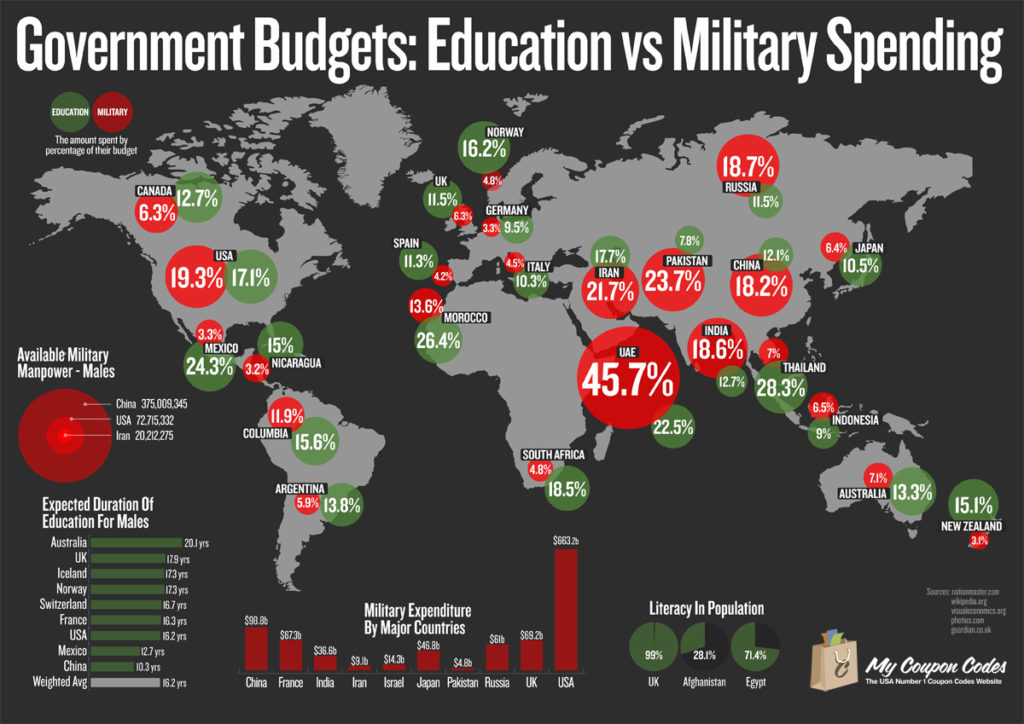 source: technocraticparty.us
11. US military based around the world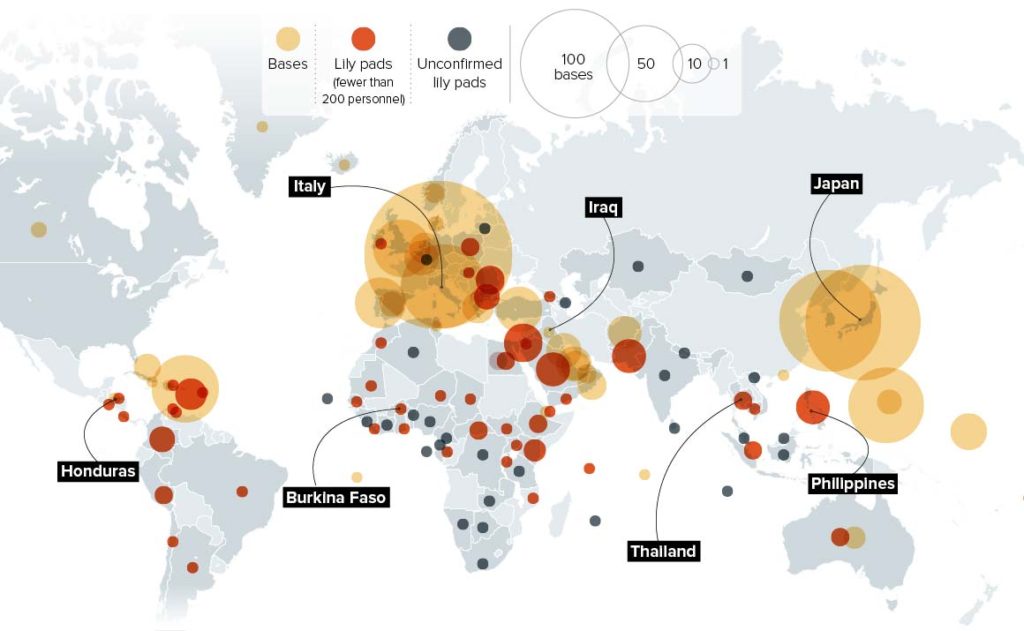 source: Politico
12. And a closer look into US military bases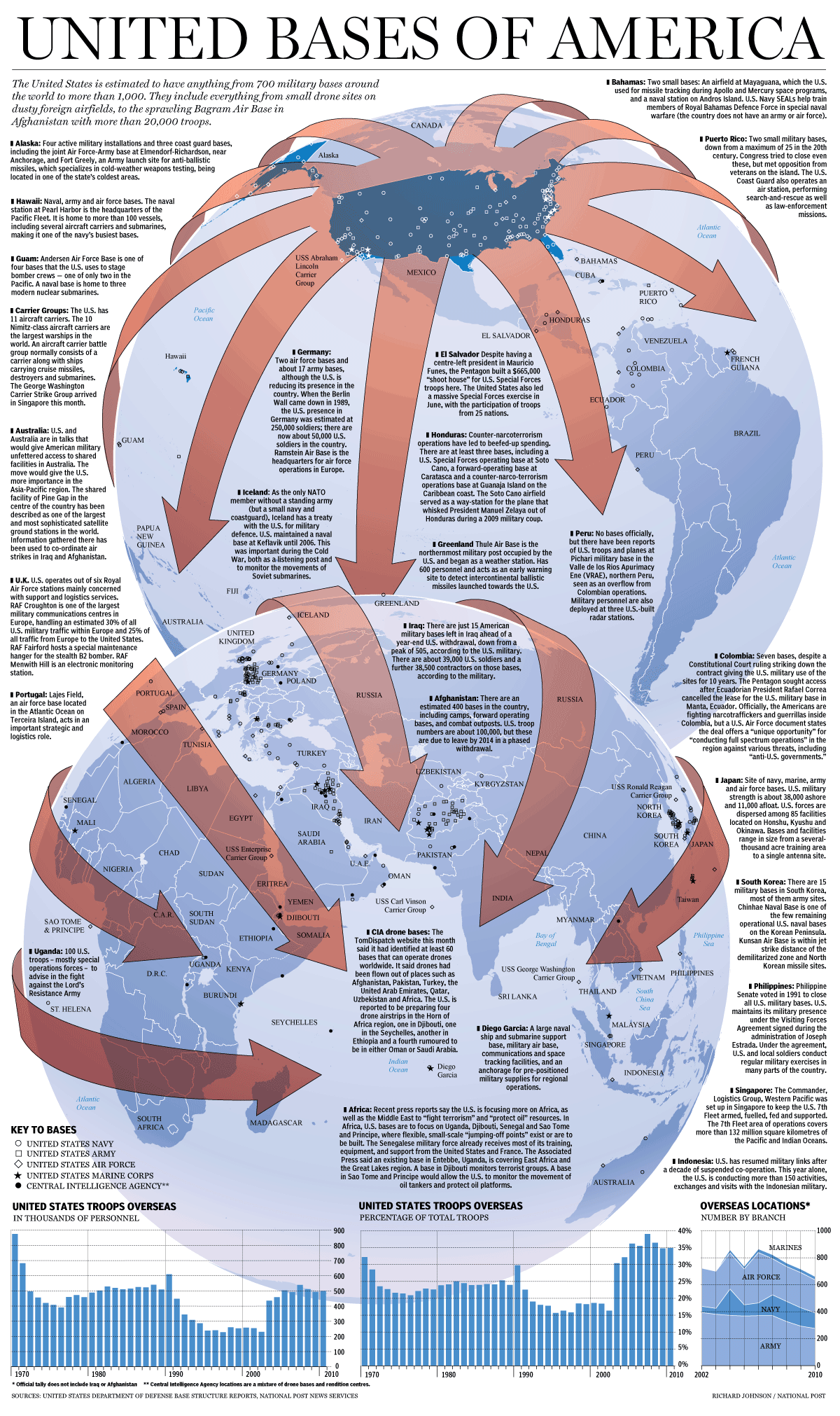 source: Makanaka
13. Current and past NATO missions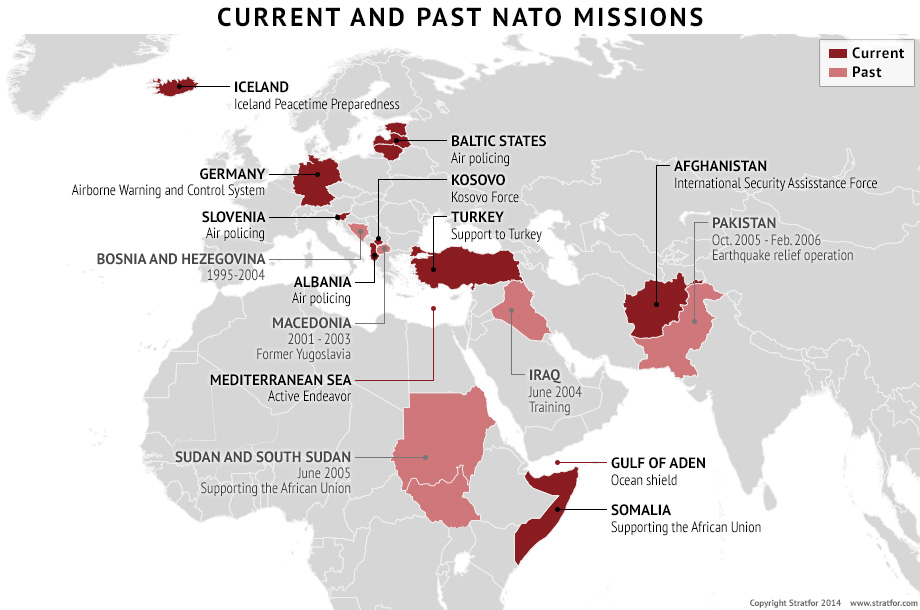 source: Stratfor
14. How World War 3 Could Destroy The Planet

source: Imgur
Also read: Top 27 maps, charts and videos that explain Ukraine and the Russian Aggression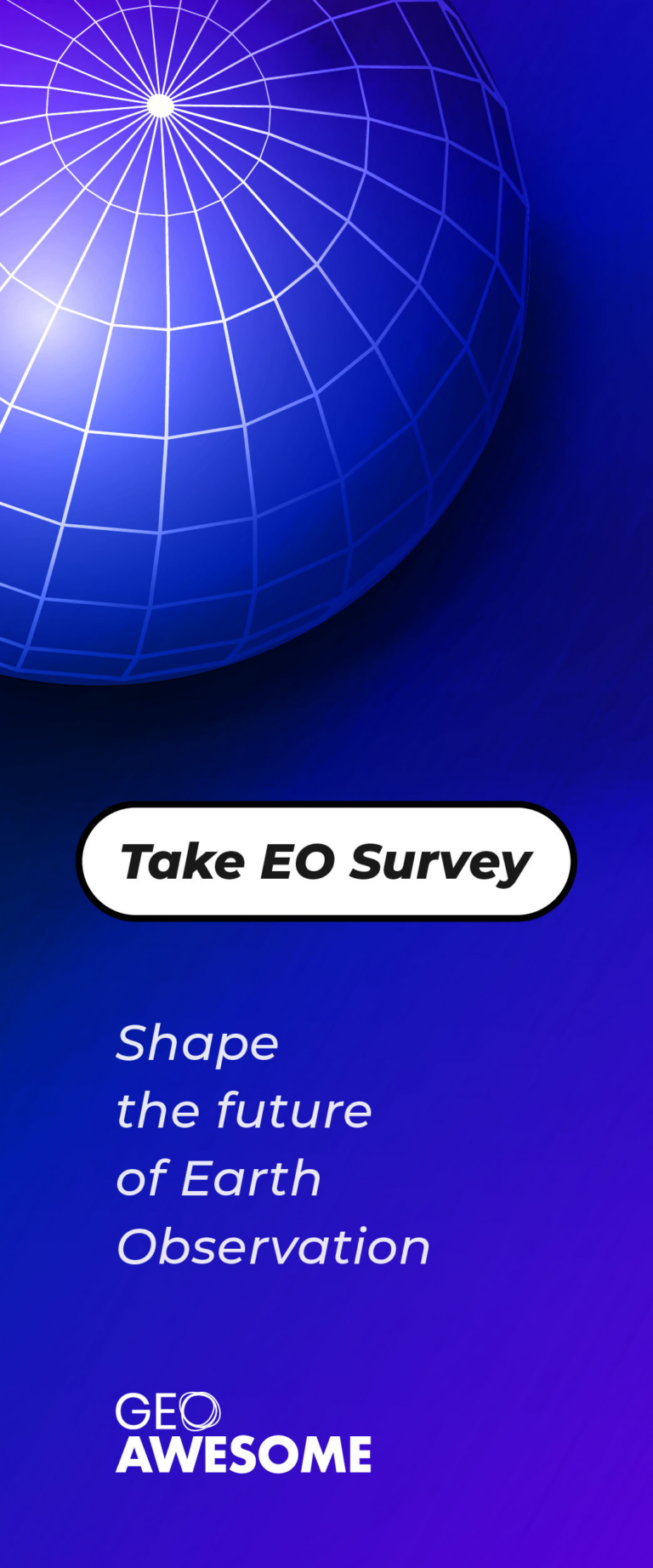 The community is supported by:

Next article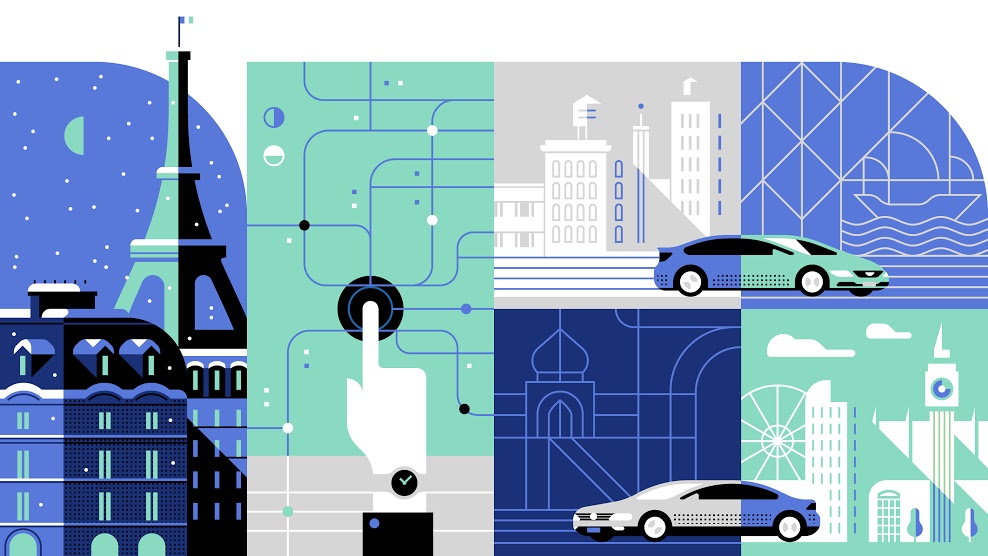 #Business
Uber hires former Google's head of search to lead its maps division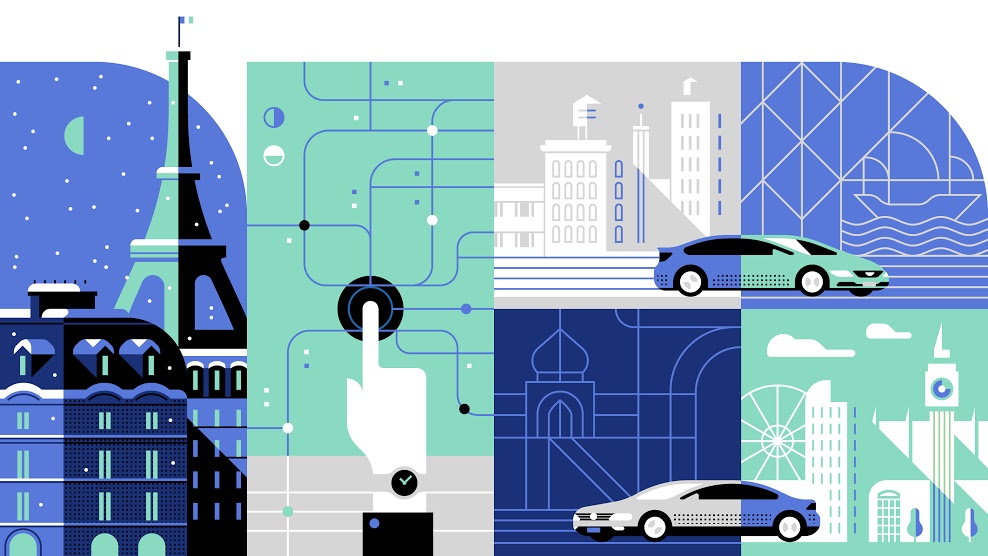 Amit Singhal, Google's former Head of Google Search who left the company in February 2016 has just joined Uber as senior vice president of engineering to lead its Maps and Marketplace unit.
Catching the next ride of my professional journey with @travisk at @Uber pic.twitter.com/EGQn7VQTDJ

— Amit Singhal (@theamitsinghal) January 20, 2017
Amit is not the first Googler to join Uber. The ride-hailing company has already poached two high-level executives from Google Maps: Brian McClendon ex Head of entire Google's mapping unit and Manik Gupta, the head of Google Maps product division.
It's not a surprise that Uber is investing a lot in spatial data, as it's one of the biggest location-based service companies world-wide. The quality of maps, addressing and positioning is a key to deliver a high quality service and when scaling the business up the company cannot afford to be fully dependent on Google Maps API. It's important also in the context of Uber's autonomous taxi project which requires top quality 3D mapping data that Google is not willing to share.
Two years ago Uber showed the first signs that it wants to become independent from Google by singing a deal with TomTom. The integration of data from various data sources is much more difficult than it sounds (Apple Maps problems is the clear proof for that statement) and today the company still relies mainly on Google Maps.
At the same time Uber is building its own mapping solution. In 2015 the company acquired mapping cars unit from Bing Maps and additionally some of its cars are equipped with special cameras to gather data source for map making process. Last year Uber reportedly spent around $500 million on building its own maps.
All these proves that mapping data are a key to build a sustainable business. Fortunately for the map making industry, it starts to be clear to everyone.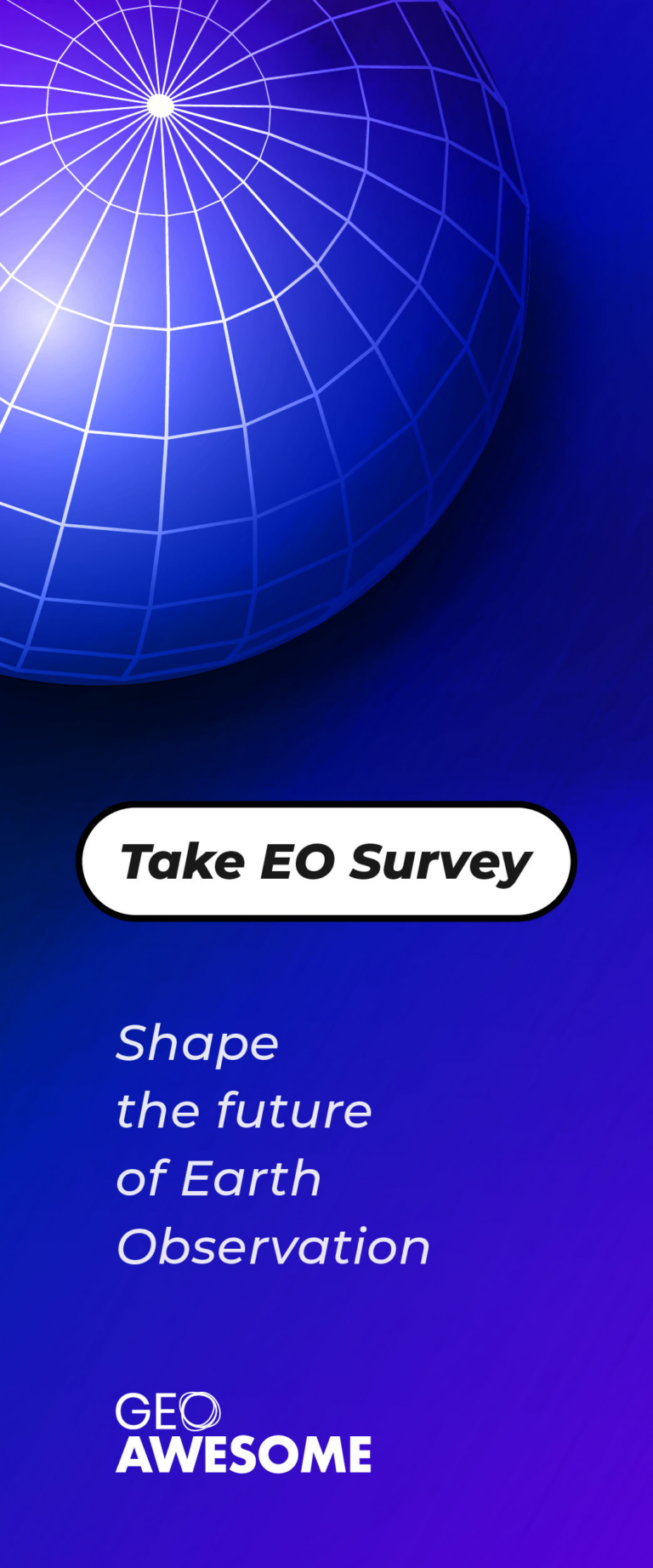 Read on