#Business #Featured
Top 100 Geospatial companies from 2016 – Where are they now? Part 2/3
In the previous blog post, I listed the 26 companies including DigitalGlobe and HERE Technologies that were acquired by other companies since the original Top 100 Geospatial Companies was published in 2016 (Top 100 Geospatial Companies from 2016 – Where are they now? Part 1/2).
In the second part, I wanted to focus on the companies that have shut shop since then or seem to have closed down.
Mapzen: This was a real shocker! Mapzen announced that it is shutting down in January this year (2018) without giving any specific reasons but thanks to their focus on open-source right from their inception, all their work is still available. On a side note, Randy Meech, former CEO of Mapzen has since started a new company StreetCred which is IMHO a company to keep an eye on! (Related: Meet StreetCred – the startup that is on a mission to create an accessible database of places people care about! #TheNextGeo).
Beacify: The Location-based services company started in 2013 has since been closed according to CrunchBase.
Magellan: Although their CrunchBase page still lists them as active, their website is dead and their twitter handle also seems to be inactive.
Mapjam: Mapjam is another company that is listed as active on CrunchBase but their website doesn't work and LinkedIn page is inactive.
NotifyNearMe: Their website redirects to another page, which also doesn't open.
WayTag: The South-African company founded in 2009 was working on helping people find addresses using a single word well before What3Words came into the picture. Looks like they have closed down in 2014.
Pozzey: No information is available on CrunchBase about this company. Their domain is up for sale and their twitter account hasn't been active in the past 38months…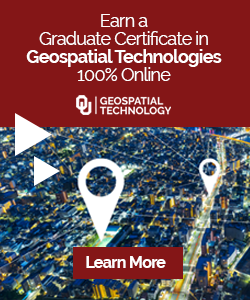 The community is supported by:

Next article
#Business
Planet to acquire Boundless Geospatial!
If 2018 started off on a sad note with the shutdown of Mapzen, it seems to be coming to an end with the acquisition of another well-known company. Planet, the San Francisco based Earth Observation company has entered into an agreement to acquire Boundless for an undisclosed sum. This is the second company that Planet has acquired since they were founded in 2010, the other company being Terra Bella (from Google).
What is interesting about this acquisition is that Planet announced that they have acquired Boundless to further strengthen their support of U.S. government business. If you recall, Boundless won a $36 million contract with the National Geospatial Intelligence Agency (NGA) earlier last year.
Planet has announced that all 90+ employees of Boundless will be retained and will be part of their new subsidiary, Planet Federal. Planet Federal will focus on our growing U.S. government business representing Planet's commercial products for U.S. government requirements. 
Is this Planet's first steps towards becoming a complete geospatial intelligence provider? They have the data, now they have the analytical capabilities as well. It is going to be interesting to see how Planet Federal develops over the course of time.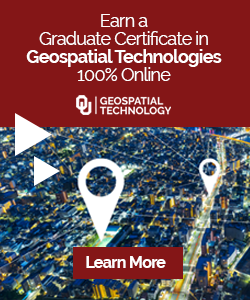 Read on