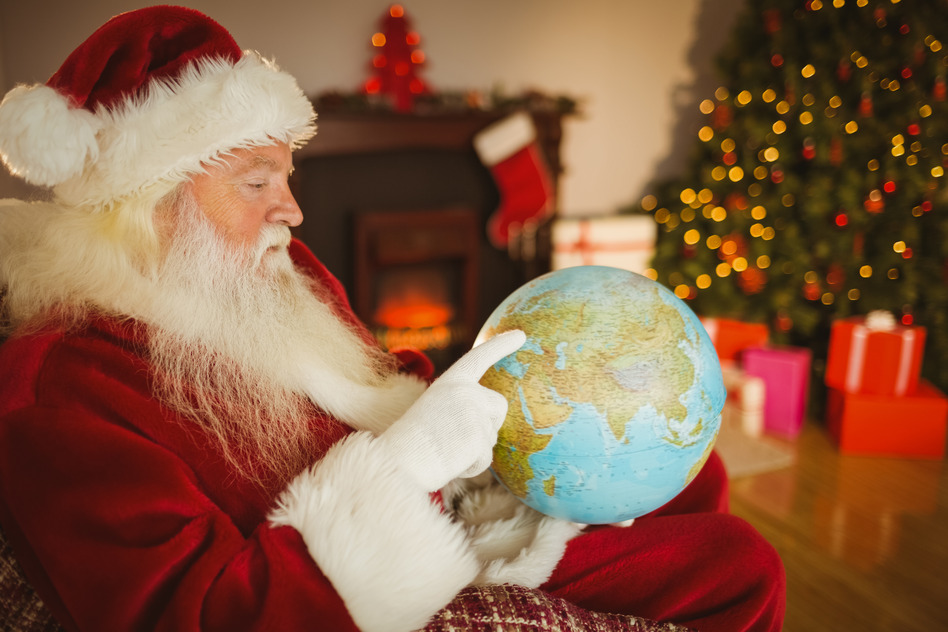 #Business #Featured #Fun
Top 10 Christmas gifts for every GeoGeek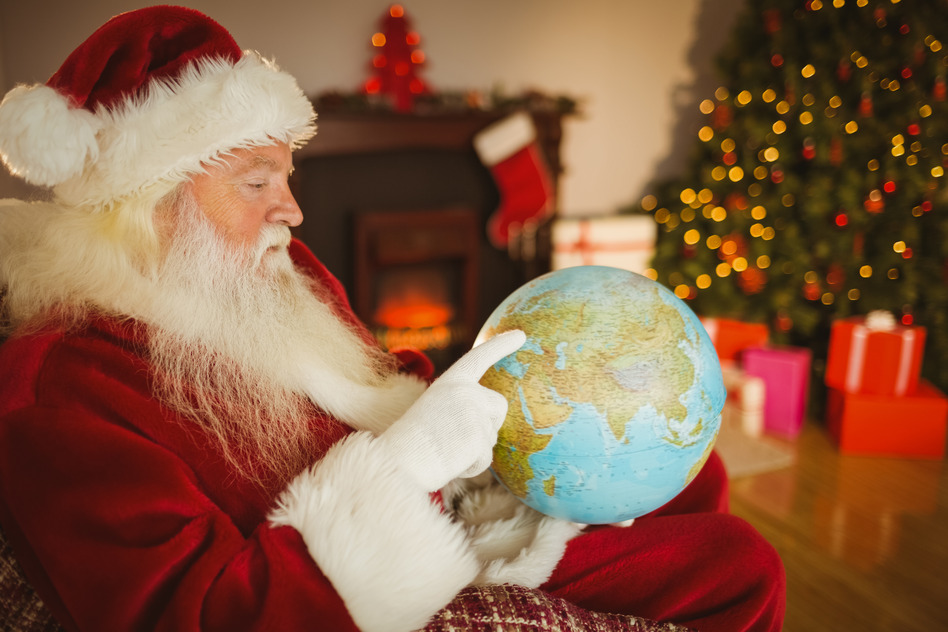 Christmas is coming soon and you still don't have gifts for your map addicted beloveds? Here is the selection of gifts that every GeoGeek will love:
1. Moleskine City Notebook $17
A high quality Moleskine notebook featuring cool city maps is an ideal gift for any traveller or city dweller. You can buy it for multiple cities including: New York, London, Paris, Florence, Berlin, Boston, Seattle, San Francisco, Washington DC, Las Vegas, Los Angeles, Dublin, Venice, Tokyo, Kyoto, Amsterdam, Madrid, Barcelona, Prague, Rome, Copenhagen, Brussels, Toronto, Istanbul, Atlanta, San Petersburg, Vienna, Beijing and much more cities around the world.
2. Awesome maps – $24.90
World maps used to be inspiring pieces of art. Now they're boring. Awesome Maps are dealing it that problem with a series of great, illustrated map posters. If you don't have big bucks to spend this is a gift that will be appreciated by every GeoGeek.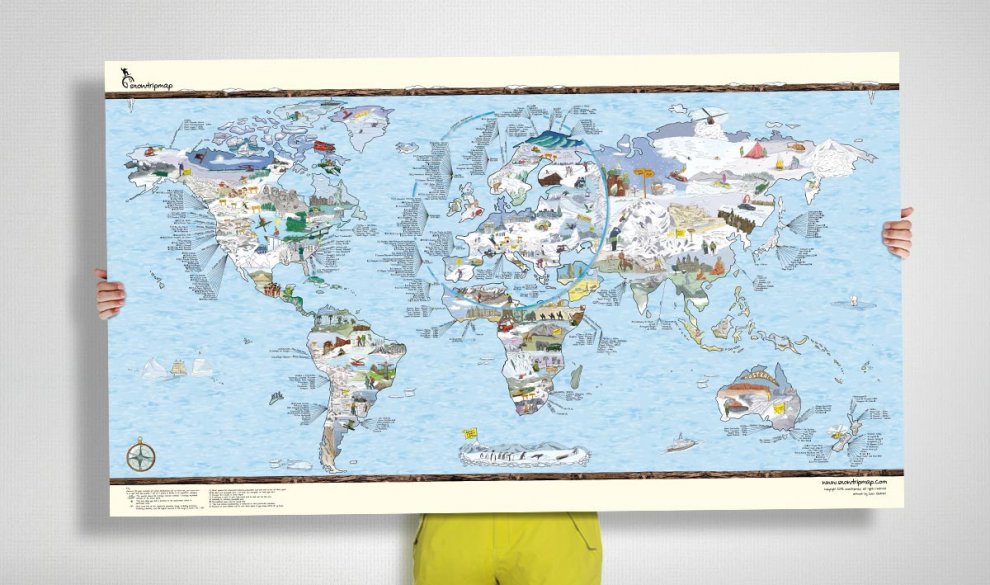 3. Silva Explorer Compass – $28
Compass is something that everyone would like to use but only few really know how to do it. Your Map addicted beloveds will surely be thankful for giving them a chance to actually learn how to use it. And if you want to buy one, buy a cool one from Silva.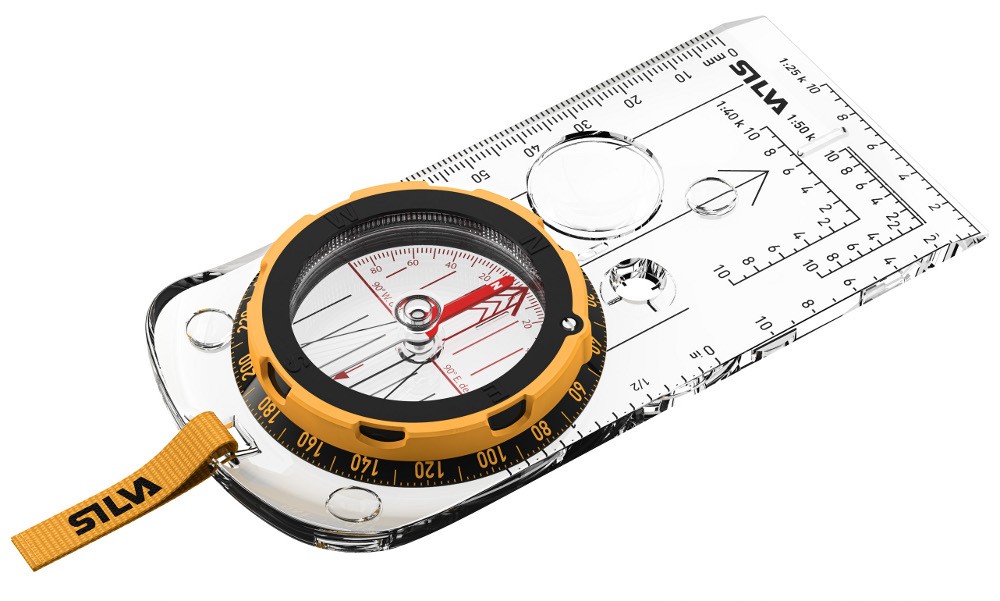 4. "Map: Exploring The World" – $36
This amazing book features 300 stunning maps from all around the world, and from all periods. This collection of map will give a unique opportunity of exploring and revealing what maps tell us about history and ourselves. I've bought one and I can personally recommend it.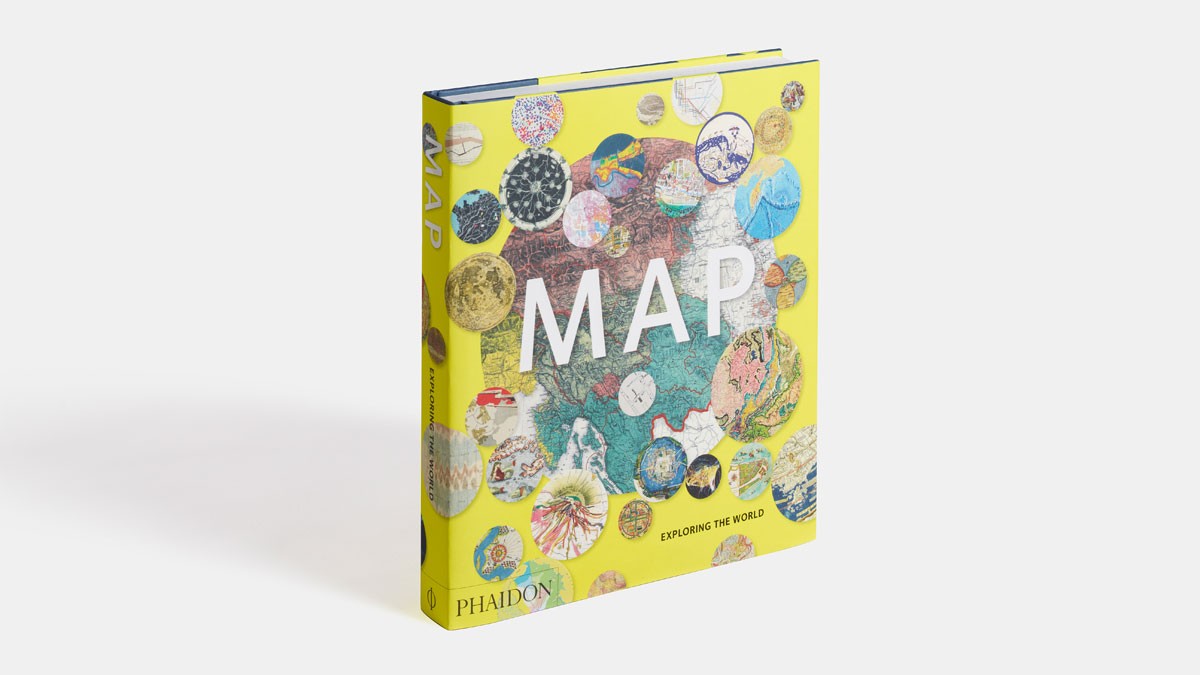 5. Custom made OpenStreetMap T-shirt of any location – $49
Monochome is a website which allows you to select any data from OpenStreetMap to and create out of it a stylish shirt, tank, skirt or a pillow. Everything happens via interactive online tool. Awesome.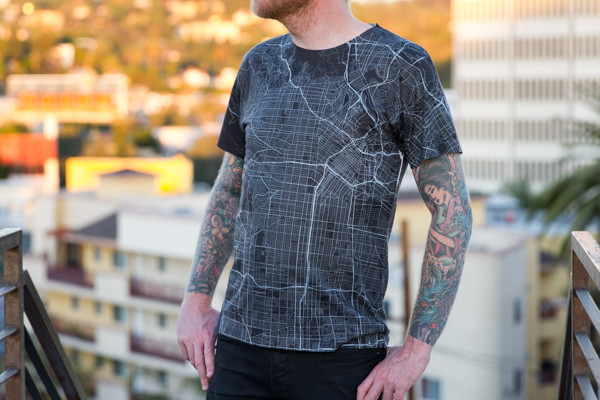 6. Sigg map water bottle – $50
Simple gift but every GeoGeek will love it. You can search for your design online or buy one here.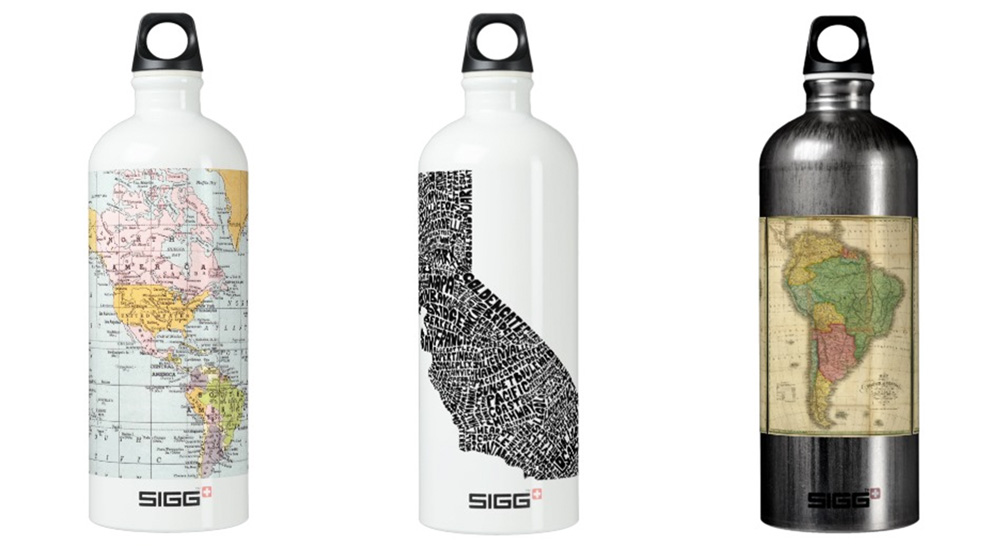 7. Mapwheel – $88
Mapwheel is a pretty cool concept by Australian start-up. It is a custom-made, laser-engraved direction plaque (aka orientation table, toposcope or topograph) that shows the exact direction and distance from a your chosen home location to your selected points of interest.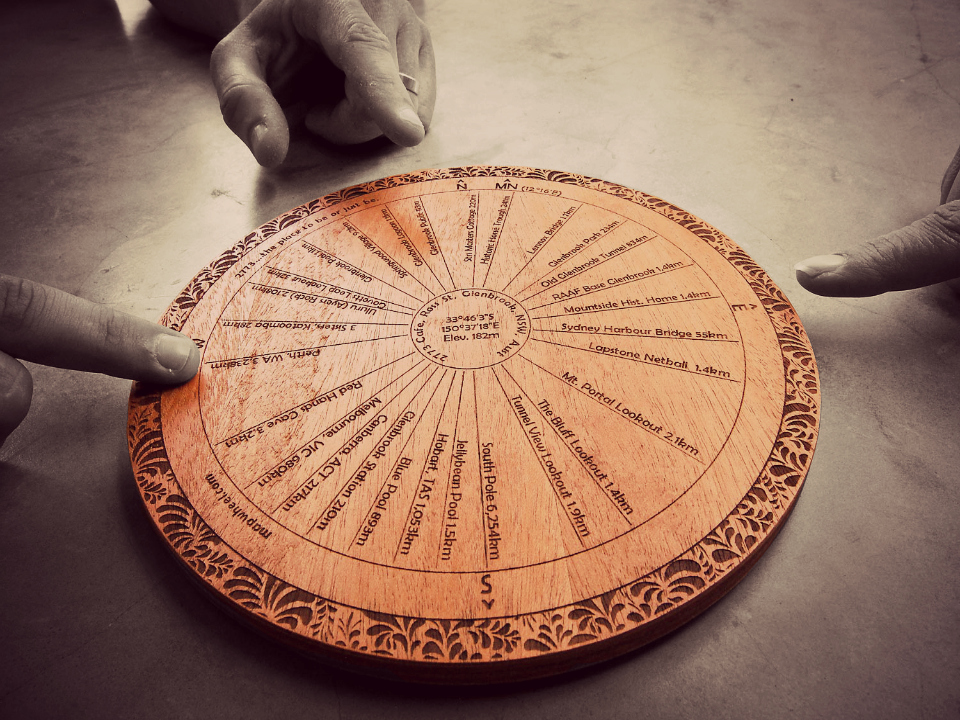 8. TomTom Bandit GPS action camera – $399
TomTom Bandit is a GPS equipped action camera which deals with every problem that GoPro has. The first one is of course no GPS sensor, the second one is easy video editing on a smartphone app when you're still in the field.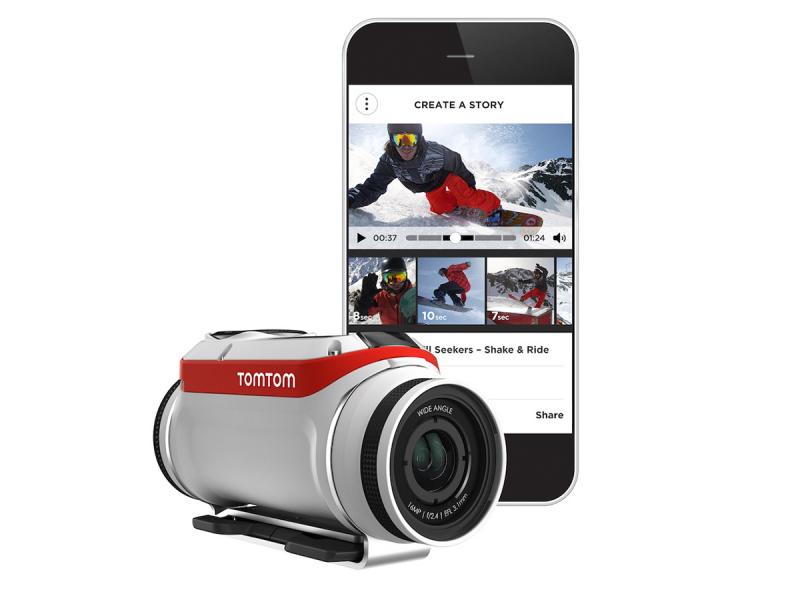 9. Garmin Fenix 3 watch – $499
This is my favorite outdoor smart watch. It has a built-in GPS, worldwide map, it connects to your smartphone and easily last a whole week on a single charge. It's expensive, $499 on Amazon, but worth the price.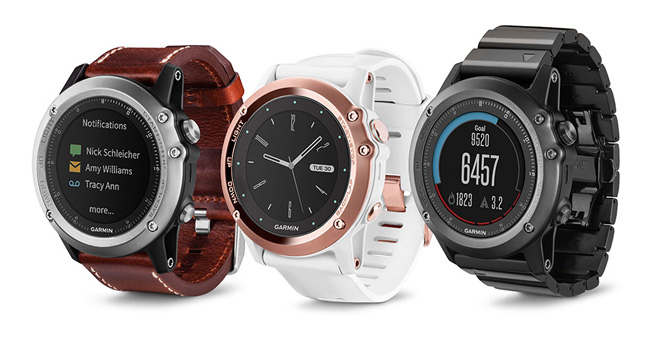 10. DJI Phantom 3 drone – $699
If you've got a little bit more cash to spend this Christmas, there is a gift that everyone not only GeoGeeks will be happy to get. The DJI Phanton 3 drone which you can find on Amazon for $699.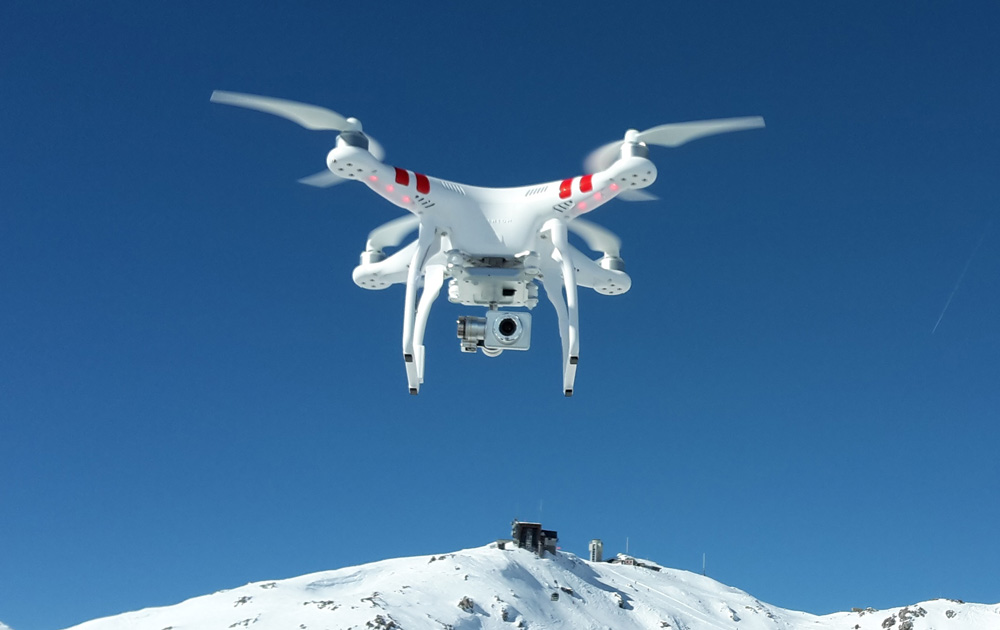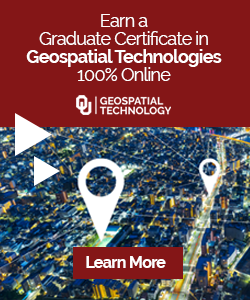 The community is supported by:

#Business
Next article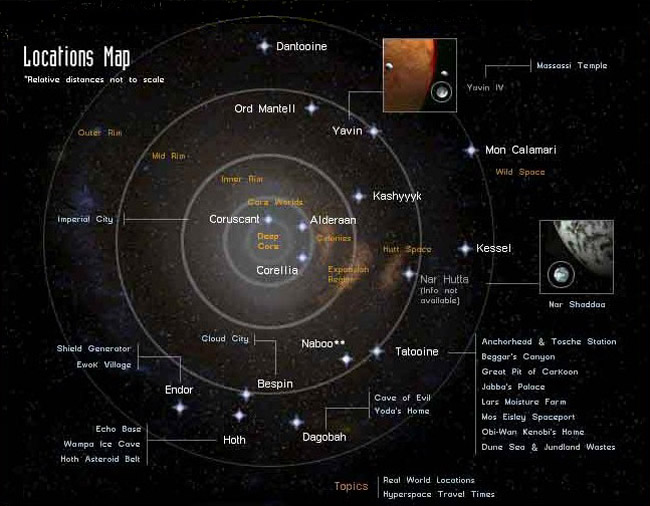 #Business #Fun #Ideas
The best collection of Star Wars maps ever!
This week the new Star Wars movie hits movie theatres around the world. Millions of geeks, including me, were waiting for that moment for the last decade. Will it be a great movie or just a short journey to back to our childhood? We'll learn soon. But Star Wars is not all about the battle of light and dark side of the Force. It is also about maps… Maps of the Galaxy.
Other the last 2 decades we've seen several maps of the galaxy far, far away. Some of the good, some them even better. Today we're bring the best of these maps to you in the chronological order.
1998
The first map of the whole galaxy officially published with the release of Star Wars digital encyclopaedia Behind the Magic back in 1998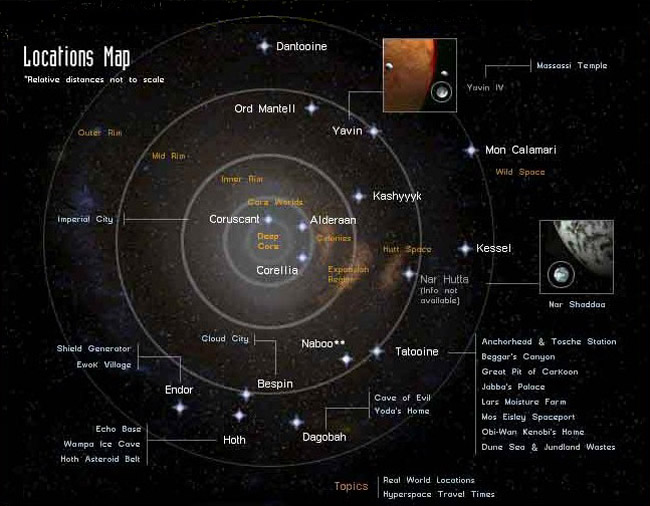 1999
The second map was a part of Vector Prime novel published 1999. The map has been than reused in 2000s Balance Point novel.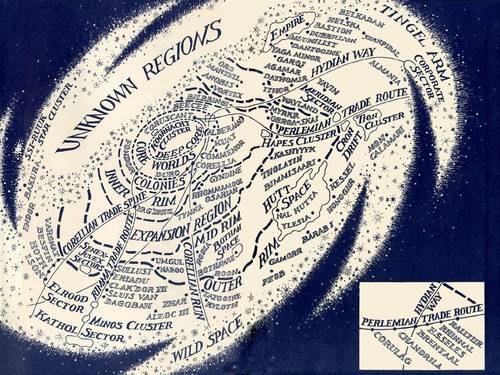 2001
In 2001 the Star Wars Gamer magazine got interested in the topic and published its own Galaxy map.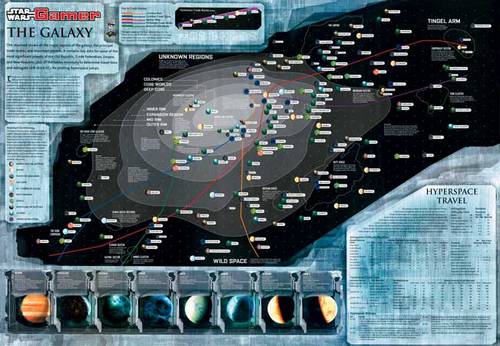 2002
In 2002 The Official Star Wars Fact File has been published with the following map.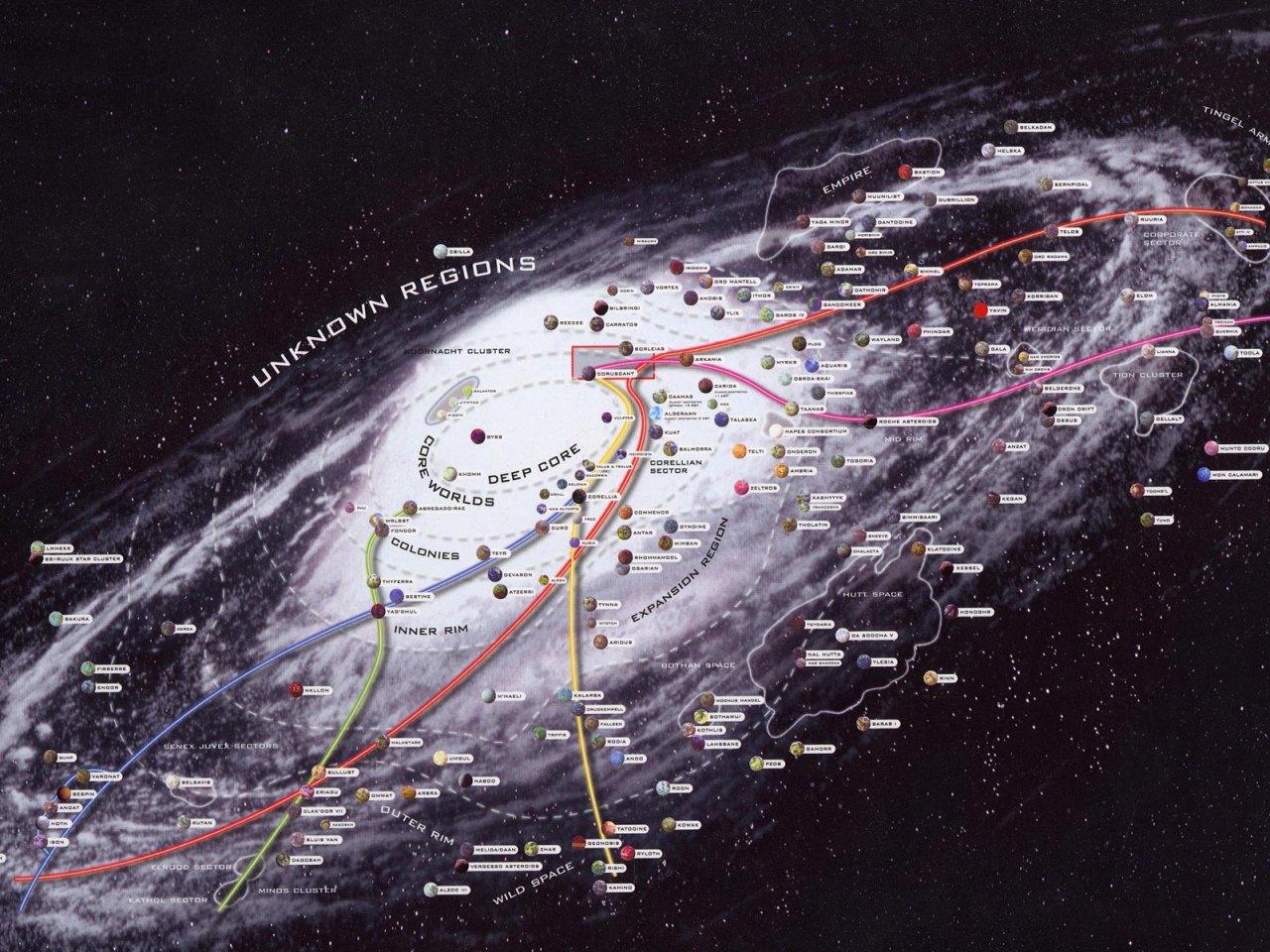 2005
The Star Wars New Essential Guide to Chronology contained a map updated for the Episode 3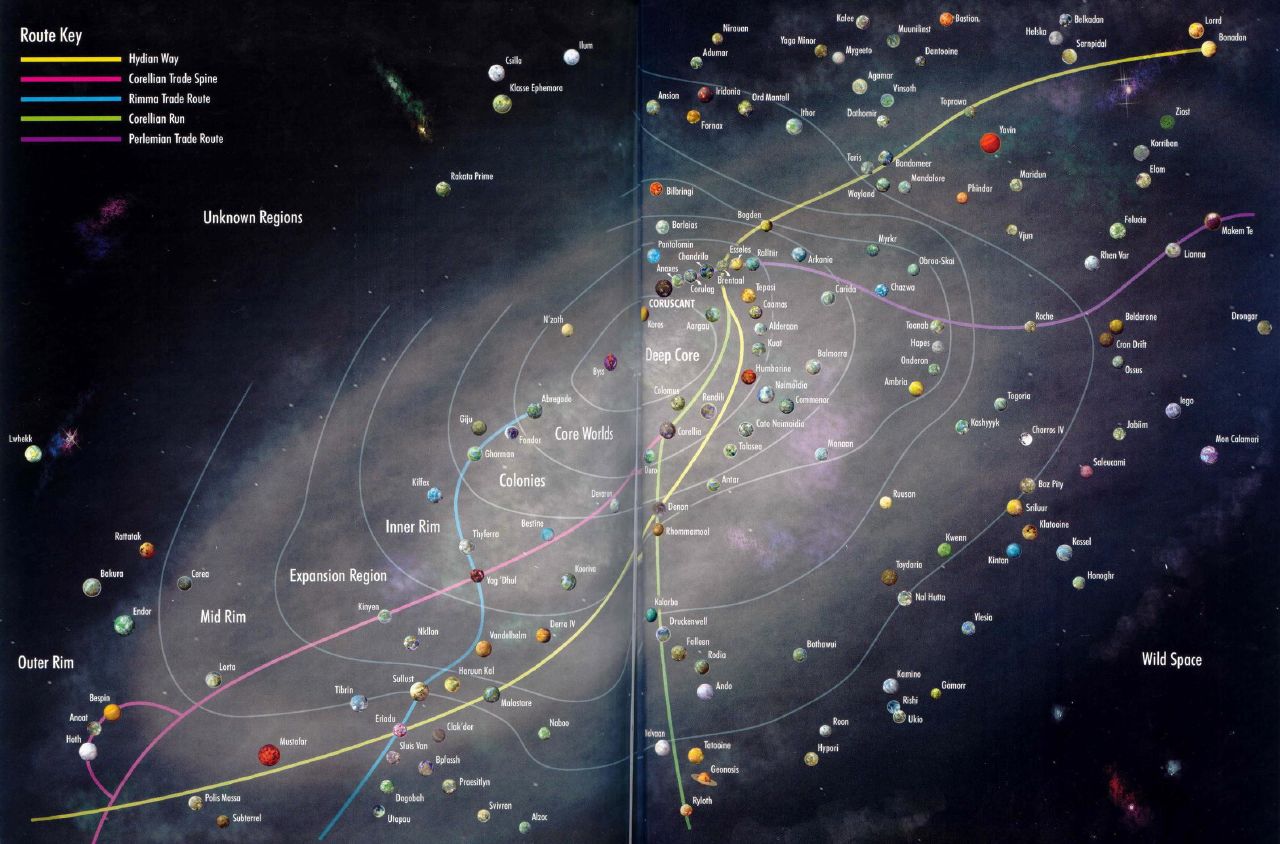 2006
Map of the Star Wars Galaxy compiled by "Modi" back in 2006

2007
In 2007 W. R. van Hage independently published The Star Wars Map Of The Galaxy.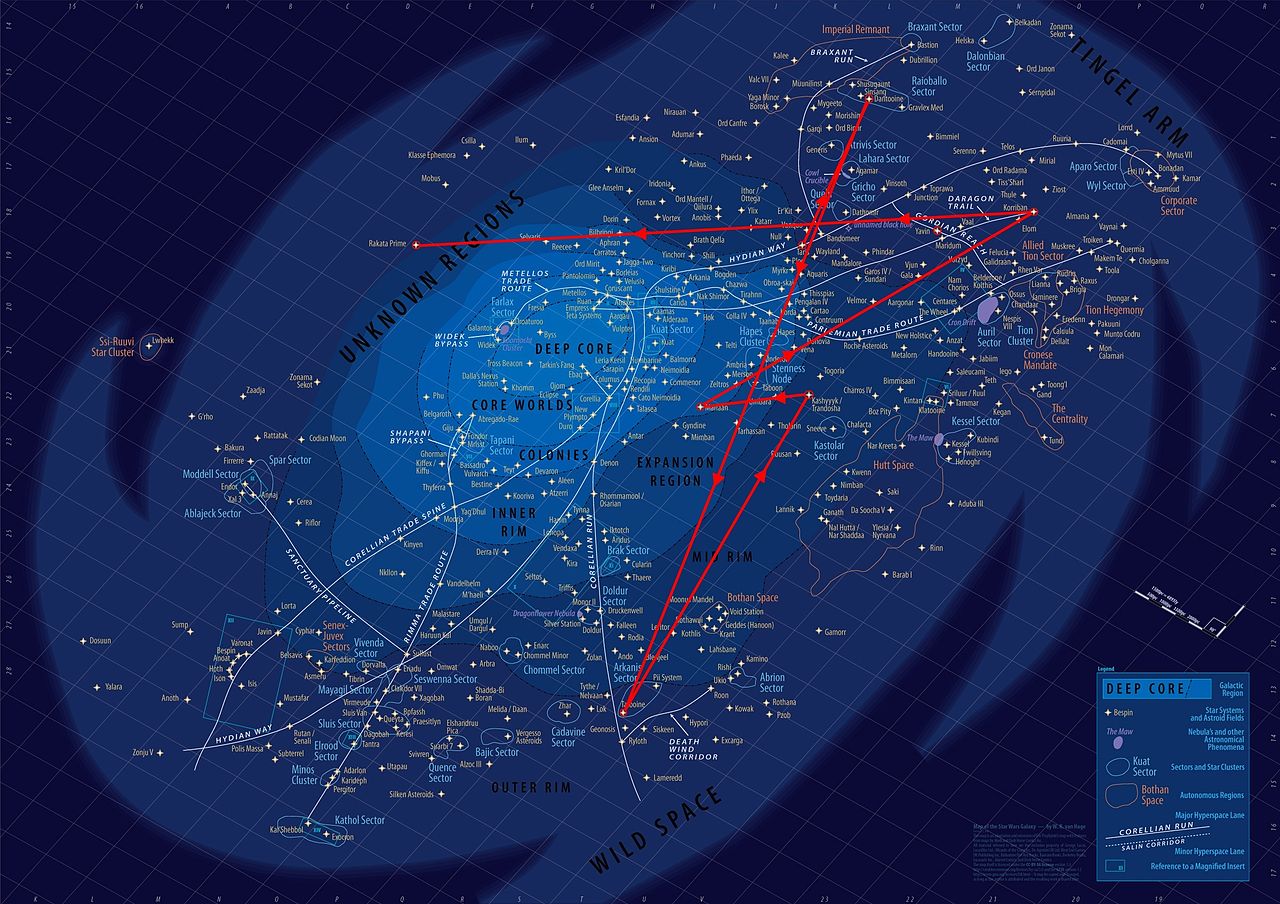 2009
2009 brought a new cool map in the Star Wars – The Essential Atlas.
2013
On the first web interactive maps of the Galaxy based on CartoDB engine.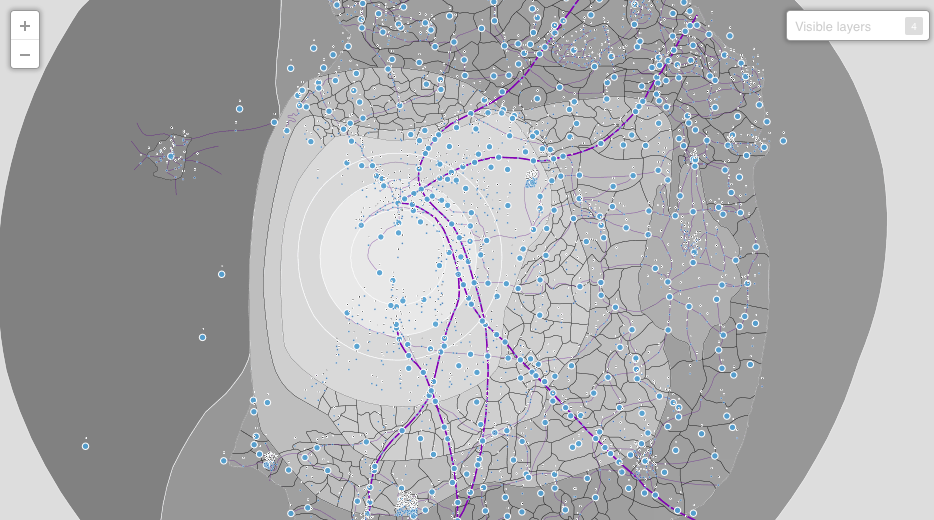 2015
Interactive map of the Galaxy which we've covered in Geoawesomeness in October 2015.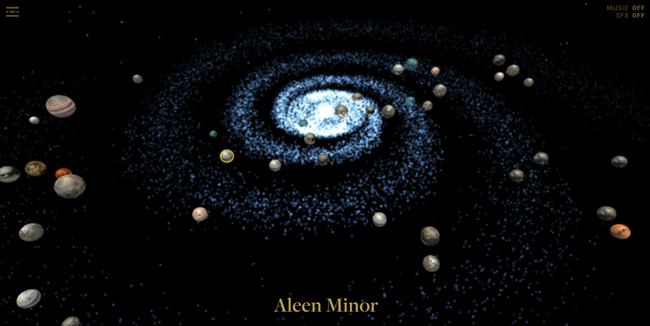 source: Tor, StarWars.com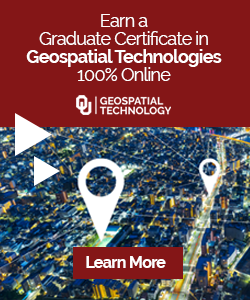 Read on