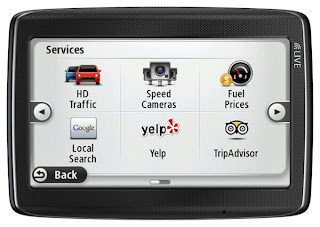 #Business #Ideas
TomTom – Go Live 1535M – Social media in your satnav – is it really needed?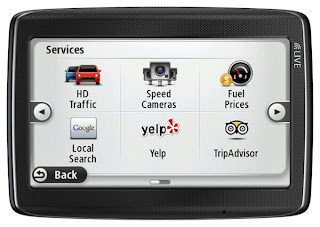 Announced on  Aug 29th 2011, TomTom's Go Live 1535M now expands to Canada.This model offers you dashboard tweeting and access to Yelp's recommendations. There are several useful things in there: first of all HD Traffic that is already working in 22 countries and users love it. There are Fuel Prices that help you to locate the lowest priced fuel on your route or in your area. There is Trip Advisor and Expedia to help you find and book a hotel, finally there is even a Google Local Search. 
Is it really needed?
There is one major question that comes to my mind when I look at this functionality:
Why the hell would I use twitter and yelp while driving a car? 
When I want to use apps like this I stop my car and use my smartphone. But… there are couple of answers to that question:
First of all, primo, you often go somewhere with passengers, so they might use it…
Second of all, who is TomTom's target customer group for this product? According to the latest 2011 PEW Report 35% of adult Americans own a smartphone and according to Nielsen 74.6% of users of Android and I guess similar number of users of iPhones uses Google Maps (not counting in other navigation products) to get from place to place. This is clearly not a target customer group to TomTom but the rest of 65% of adult Americans are (!!!) and for them access to services like Yelp might be really useful.
Finally it's quite an innovative product within the Personal Navigation Devices market, isn't it? TomTom known as the leader of the industry is proving its strength. They are as well getting some know-how in such a LBS solutions and probably soon you'll be able to share with friends on Facebook in a that you are stuck in a traffic jam while going to them, without being accused of lying.
Who knos, maybe soon similar solutions will be available in build-in car navigation systems. But there is one problem Go Live 1535M is using GPRS connections to get data from the internet and it is already being phased out in some parts of US. The idea is cool. Let's hope that it's going to evolve in the right direction.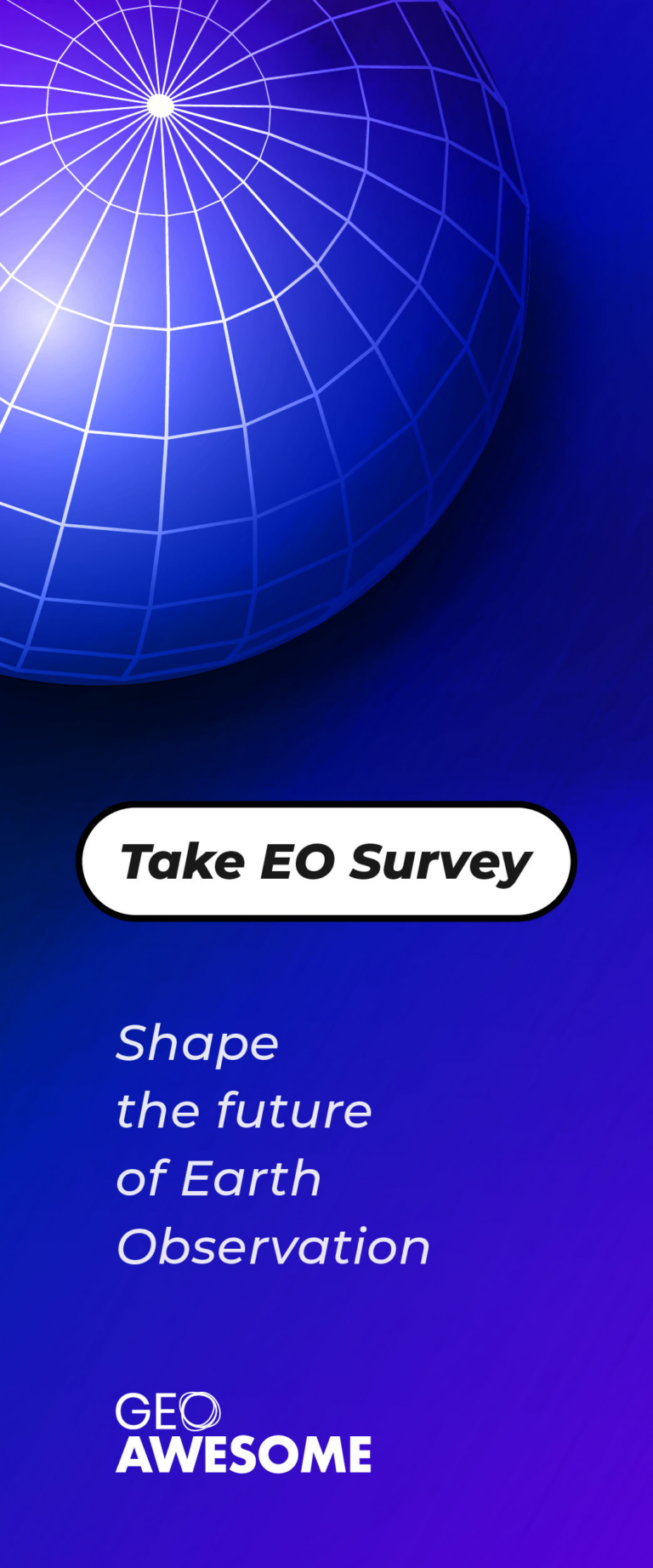 The community is supported by:

Next article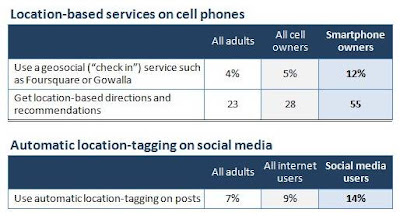 #Business #Ideas
New Pew Report – 28% of American adults use mobile and social location-based services.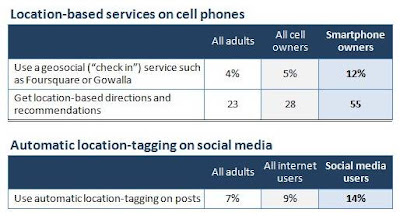 According to the report published by Pwe Research Center on the 6th of September 2011 28% of American adults use mobile and social location-based services. That number includes all kinds of using location information on the mobile phone including getting directions or recommendations based on location of the user. That result is not surprising knowing that according to the Nielsen in the study made in July 2011 74.6% of Android users have opened the Google Maps app on their smartphone during last month.  What needs to be commented is that in 2011 only 4% of all adults use geosocial services like Foursquare or Gowalla. This means that the number hasn't change from a similar study made by Pew in 2010. Growth of those services might be driven mostly by non-american users. Geo-social services are growing extremely fast especially in Asia.
What is interesting are demographic changes. In August/September 2010 6% of men used geosocial services, while only 3% on women shared their location with others. In 2011 the gender difference is only 1%. Does it mean that women started to be less afraid of publishing their location? It seems so. In my opinion the difference comes from the fact that in August 2010 Facebook has launched it's 'Places' which increased popularity and trust to such a services among women during one year period.
Currently due to several scandals the location tracking technology in mobile devices in under constant intense scrutiny but the fact is that the market of is growing and analysts are pretty optimistic about it as well in Europe. From the report it seems that the investors should concentrate on Location Based (Aware) Services that are providing information more than on Location Based Social Networks. We'll see soon where the market will go.
source: Pew Internet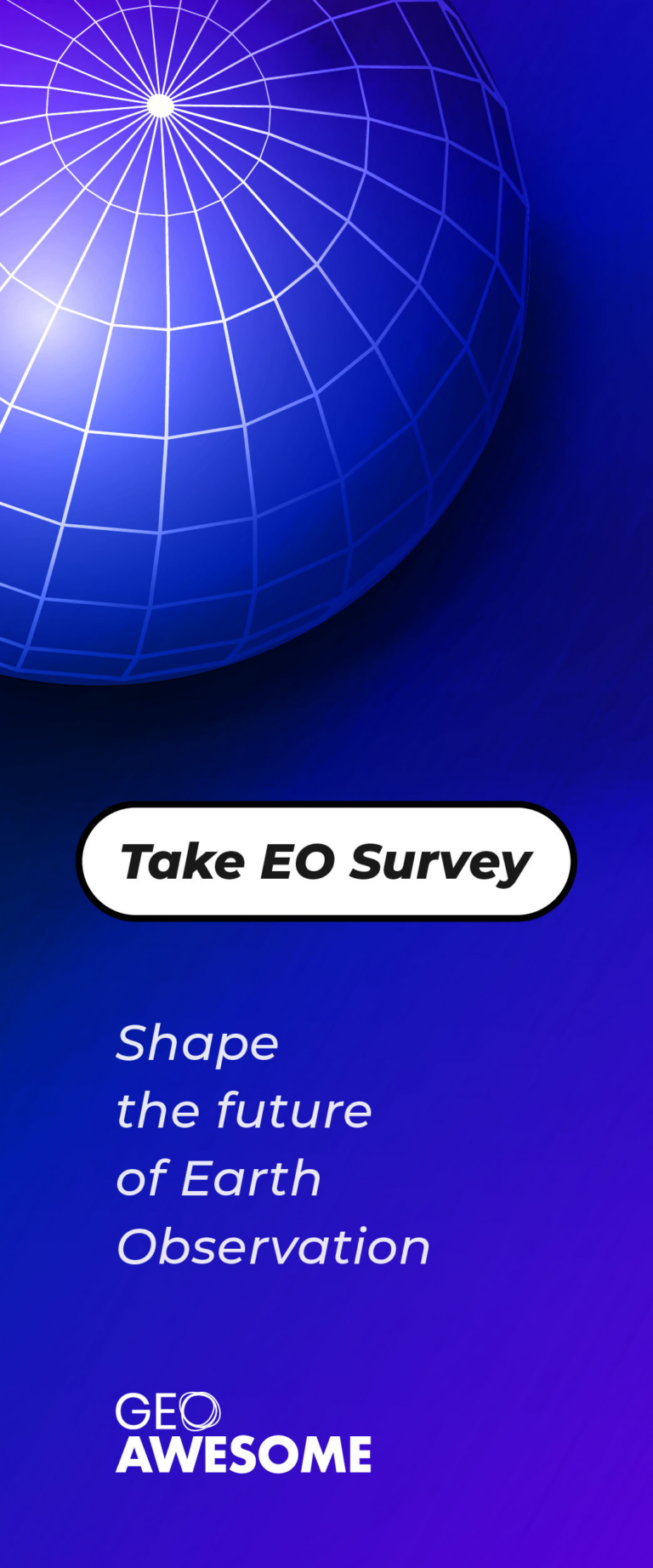 Read on