#Business #Featured #Ideas
Tom Cruise, NASA's movie shoot in space: What we know so far
Love him or hate him, you cannot deny Tom Cruise has continuously pushed the envelope of action stunt work by a leading Hollywood actor. Be it scaling the tallest building in the world for Ghost Protocol, being the first actor to ever perform a HALO jump in Fallout, or holding his breath underwater for an insane six minutes for Rogue Nation, Cruise really works hard to earn his Mission: Impossible franchise paycheck.
And now, for his next jaw-dropping feat, Cruise wants to shoot a feature film aboard the International Space Station (ISS). If his stunt history is anything to go by, it wouldn't be surprising to see Cruise hang off the ISS to conduct a spacewalk – though no details of this upcoming adventure are available yet.
What we do know is that NASA has validated a scoop reported by Deadline, which claimed that Cruise is working with NASA and Elon Musk's SpaceX to shoot an action film in outer space. "It's not a Mission: Impossible film and no studio is in the mix at this stage… But this is real, albeit in the early stages of liftoff," the report read.
In a tweet earlier today, NASA Administrator Jim Bridenstine confirmed that the US space agency is indeed collaborating with the 57-year-old actor to shoot a film aboard the ISS. "We need popular media to inspire a new generation of engineers and scientists to make NASA's ambitious plans a reality," Bridenstine said.
NASA is excited to work with @TomCruise on a film aboard the @Space_Station! We need popular media to inspire a new generation of engineers and scientists to make @NASA's ambitious plans a reality. pic.twitter.com/CaPwfXtfUv

— Jim Bridenstine (@JimBridenstine) May 5, 2020
Even though NASA did not mention what role SpaceX would be playing in this arrangement, it is safe to assume that Cruise would ride to the ISS in the SpaceX Crew Dragon capsule. "Should be a lot of fun!," is what Musk said in reply to Bridenstine's tweet.
This exciting news could not have come at a more opportune time since later this month, NASA astronauts Robert Behnken and Douglas Hurley will be the first crew to fly in the Crew Dragon capsule. NASA and SpaceX have zeroed down on May 27 as the date for the historic first astronaut launch aboard a private spacecraft from US soil.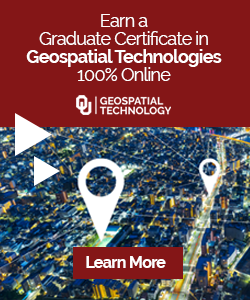 The community is supported by:

Next article
#Bez kategorii
Apple-Google contact tracing solution first look; no GPS data collection
Last month, Apple and Google announced their plans to create a COVID-19 contact tracing solution through an unprecedented partnership. The solution, the companies said, would help governments and health agencies to reduce the spread of the novel coronavirus.
Read in detail: What is contact tracing and why do Apple and Google want to do it?
In the context of the coronavirus pandemic, contact tracing refers to the process of searching for and reaching out to the contacts of someone who has tested positive for COVID-19. Apple and Google said their solution would serve as an alternative to the conventionally slow and labor-intensive process, accessible only to official public health authorities.
As the companies outlined their plans to leverage the Bluetooth sensors embedded in 2.5 billion active Android devices and 1.5 billion active iOS devices for contact tracing, privacy experts expressed concerns about the implications of personal data collection.
Also see: People are using this free Google tool to make custom COVID-19 maps
Now, the tech giants have revealed the first version of their 'Exposure Notification API' to developers, clarifying that the solution would neither use nor allow the collection of GPS location data from any user. "Google and Apple put user privacy at the forefront of this exposure notification technology's design and have established strict guidelines to ensure that privacy is safeguarded," the companies said.
Key features of Apple and Google's contact tracing solution
Explicit user consent required
Doesn't collect or use location data from a user's phone
Bluetooth beacons and keys don't reveal user identity or location
User controls all data they want to share, and the decision to share it
People who test positive are not identified to other users, Google, or Apple
Will only be used for exposure notification by public health authorities for COVID-19 pandemic management
The companies also said they would disable the exposure notification system on a regional basis when it is no longer needed. Users will also be able to turn it off at any time by uninstalling the contact tracing application or turning off exposure notification in device Settings.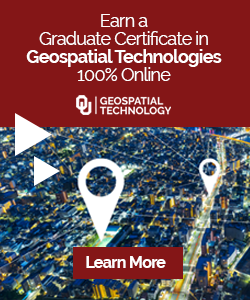 Read on