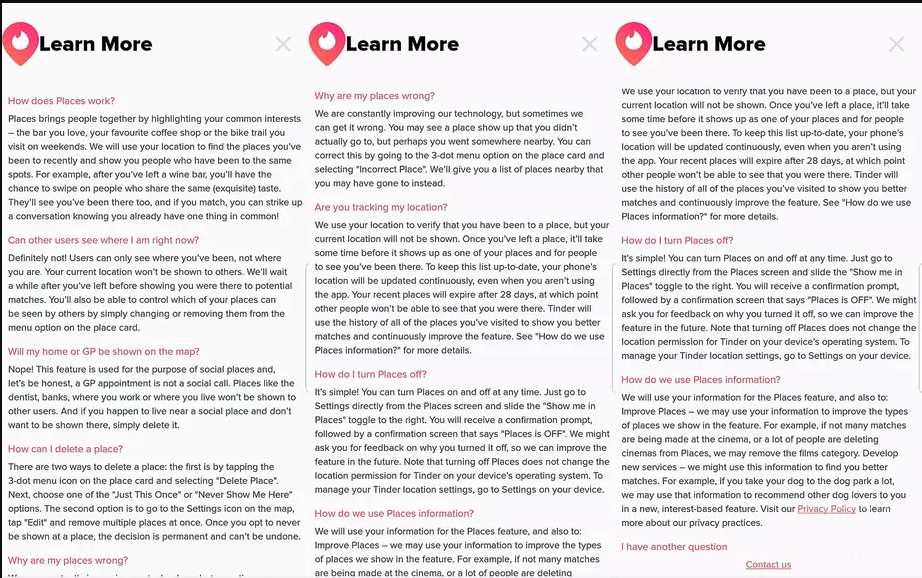 #Business
Tinder's new location-based feature is making us want to swipe left
Remember how we told you Tinder was all set to roll out "really sexy" [their words, not ours] location-based features this year? Well, now that the details of the first feature from that list are out, we want to swipe left and fast, because guys, this one looks straight out of Stalkerville!
It all started with The Verge getting its hands on the screenshots of Tinder's new location-tracking feature called Places. These pages pretty much explain everything there is to know about how Places would work: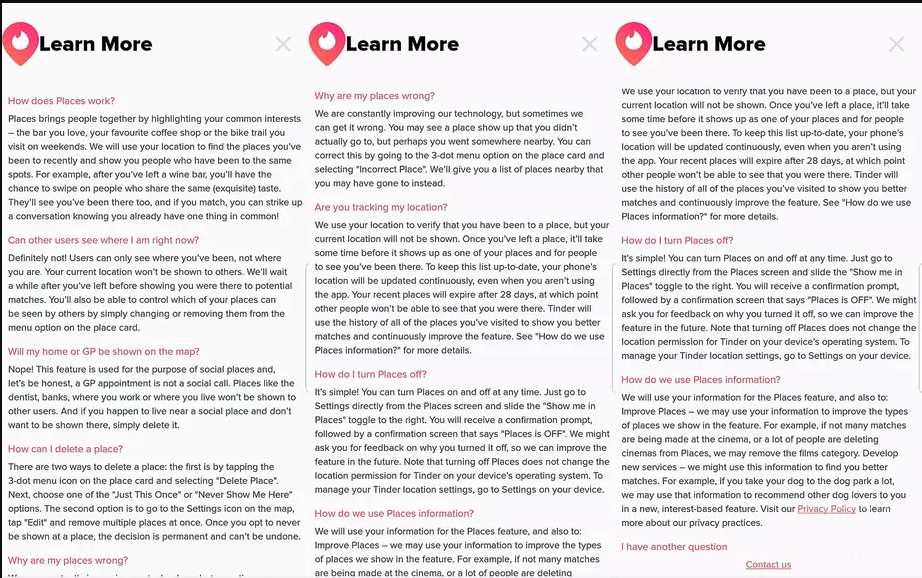 OK, stop looking for your glasses. Here's everything you need to know:
Tinder will use your location to see which social spots (wine bars, coffee shops, hiking trails, etc.) you frequent. After you leave that place, you will get a notification from Tinder showing you others who have visited that place.
Tinder says it will not share your location in real-time and will wait for an ambiguous period called "a while" before letting other Tinder users know that you have also been there.
To ensure that this feature works like Tinder intends it to, the app will keep tracking your location even when you're not using it. The list of places you have visited will be visible to other Tinder users for a period of 28 whole days.
If you don't want others to know you have visited a particular spot, you will get the option to delete that place from your list of recent places. You can also specify whether it's a one-time thing or you never want to be shown there.
Apart from using your location to find other Tinder users who like the same social spot, the dating app would like to use your data to find interest-based matches (like a fellow canine lover in a dog park you visit often) and to improve its services (like removing cinema halls from the list of social spots if a lot of people keep deleting it from their lists).
Tinder has also clarified that its list of social spots doesn't include places like the bank or the dentist's office, and definitely no residential areas or corporate campuses.
Here's another screenshot from The Verge showing how Places looks like without any users being populated on the map: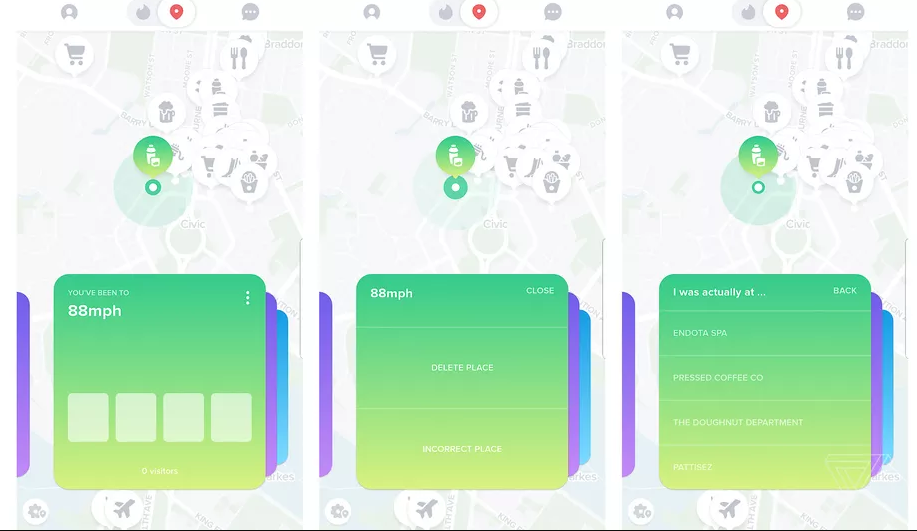 Thankfully, this feature is an optional one and Tinder is letting you choose whether you want others to know about your whereabouts or not. Imagine someone whom you don't want to strike a conversation with turning up at your favorite pub in hopes of changing your mind!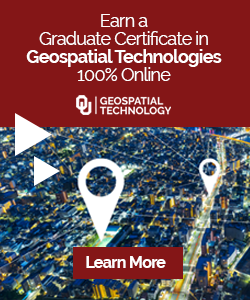 The community is supported by:

Next article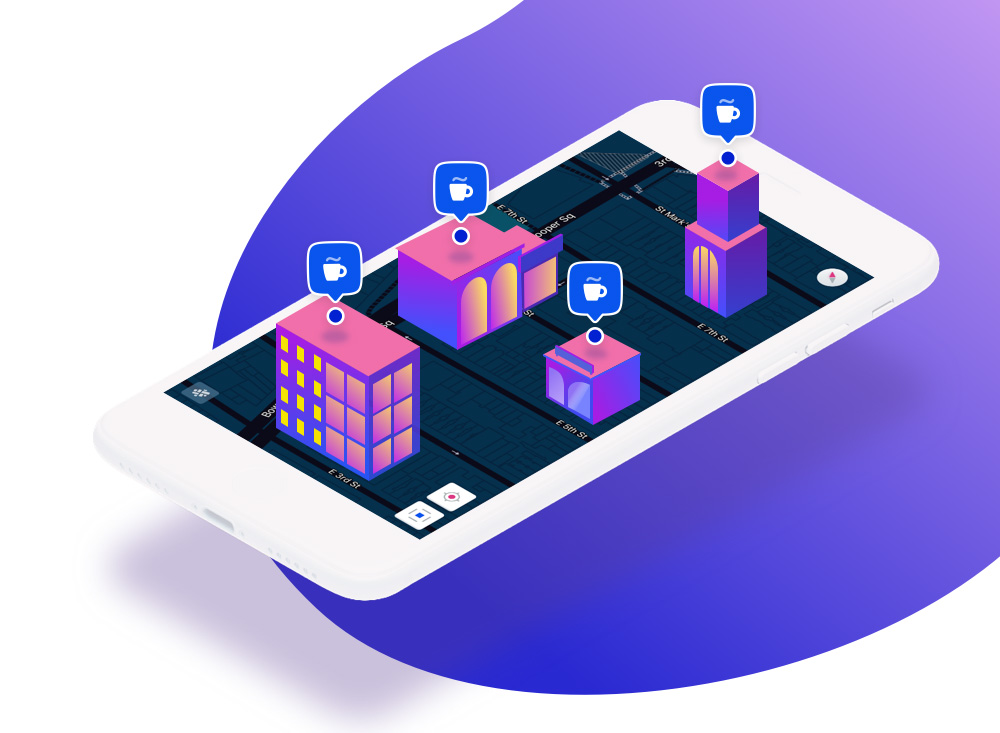 #Business #Ideas
This mapping startup automatically generates more accurate maps than Google, TomTom and HERE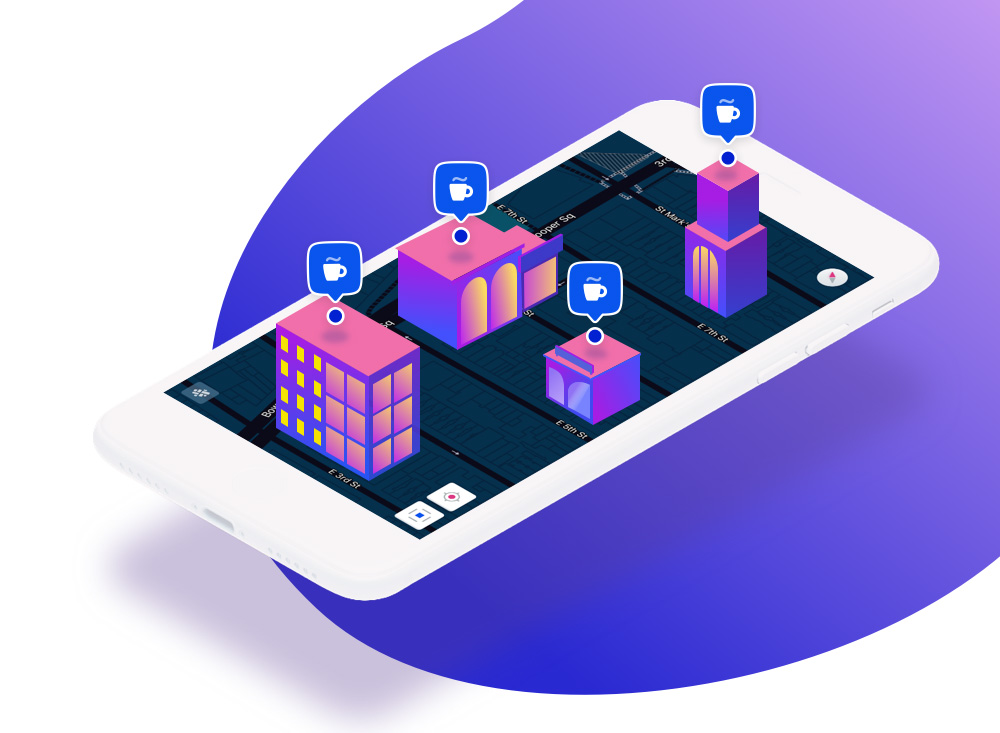 Mapfit – a New York-based startup is quietly disrupting the map making industry. For the past two years, the company has been developing the platform that can automatically analyze and make sense of hundreds of IoT data sources and seamlessly generate map updates. None of the big mapping companies: Google, Apple, TomTom and HERE, with all their resources, was able to achieve that.
With the recently released API, Mapfit now offers what is likely the most accurate and up-to-date geocoding service in the US, covering the entire country with each and every address point. All generated with the stuff of 15, compared to thousands of employees of the competitors.
How is it possible?
Mapfit achieved that by changing the paradigm of traditional map making that in its nature haven't really changed for decades and is still based on manual human verification. The Mapfit's map generation process begins with ingesting the platform with as many data sources as possible: commercial data sets, validated open data, manually curated data, IoT sensor data and live vehicle-mounted video streams. Mapfit platform analyzes, categorizes and normalizes all of the data. A review protocol automatically validates and integrates it, and the platform runs the ontology-based context modeling algorithms, that interpret the data and their spatial-contextual relationships. The platform is able to accurately correct hundreds of millions of map data points every minute in the cloud.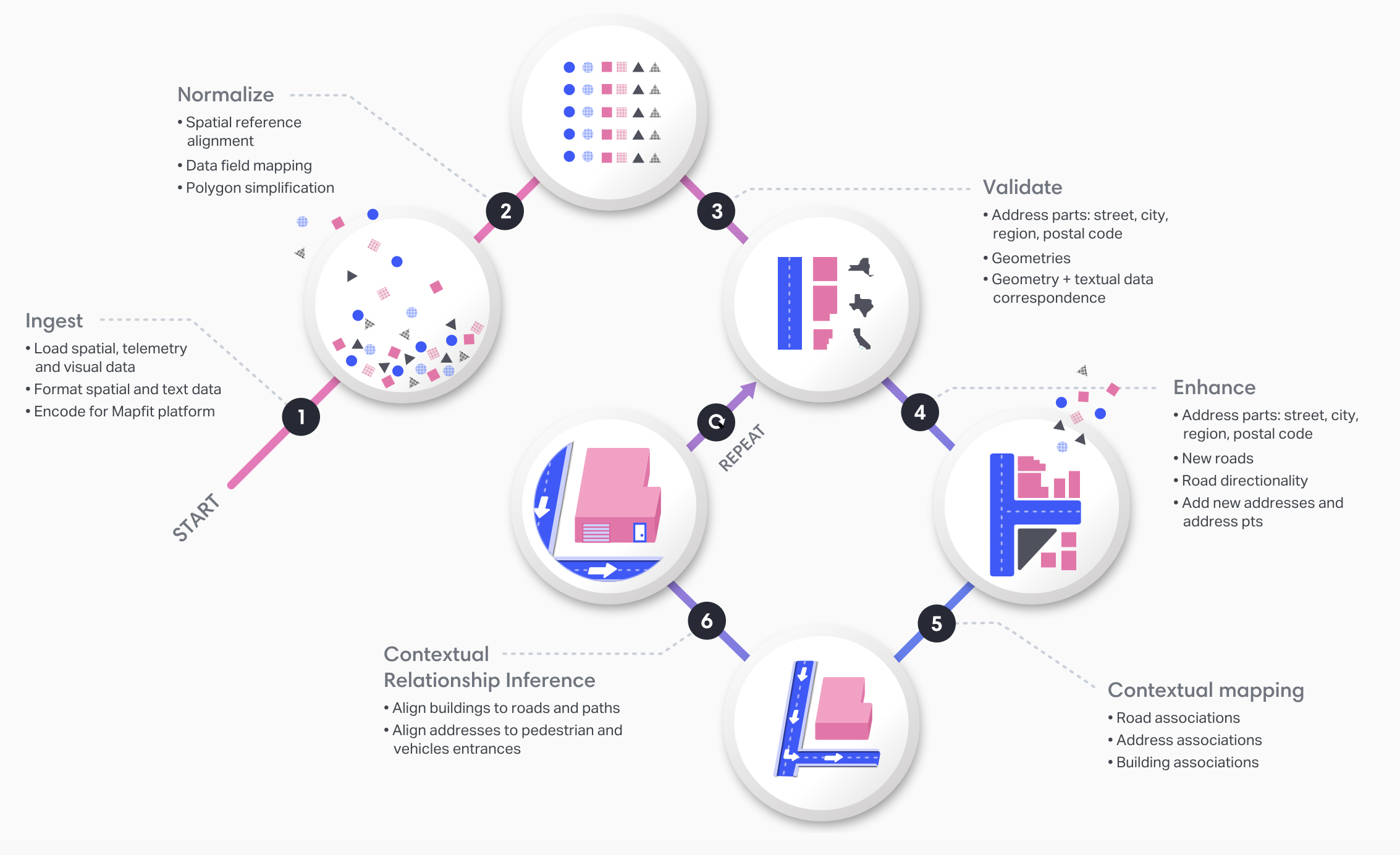 New level of accuracy
The process is nearly fully automated and requires a fraction the size of competitor teams. Additionally, when the engine analyzes street-level imagery, it contextually connects detected address points with the actual buildings and their physical entrances. With such an approach Mapfit says it is able to identify the physical entrances for 95% of addresses assigned to building structures in the US, allowing for geocoding within a few meters of physical doorways. It changes the name of the game for many use cases such as delivery services, where address points accuracy in some regions has been a major problem.
Mapfit offers to developers API, SDKs for Android and iOS and a very fast vector map tile server as well as WordPress plugin on the top. Everything in 1/2 of the cost of Google Maps before their recent price increase.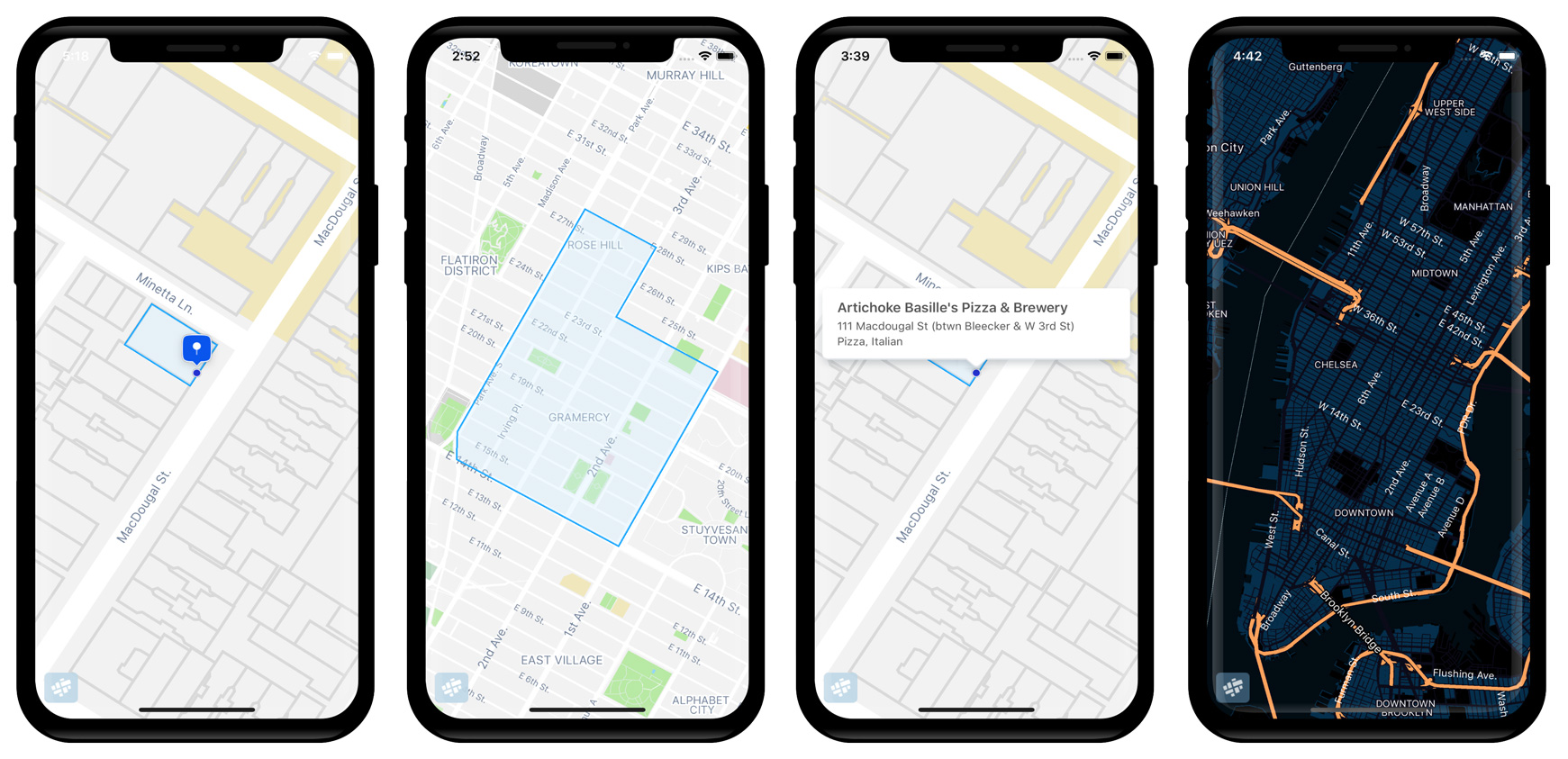 Mapfit is one of the startups that you have most likely never heard about, however, I'm certain that you will. These guys created an amazing piece of technology that disrupts the entire industry. Making automated map updates based on camera feeds is a Holy Grail of the mapping industry. It is a dream of every major carmaker and ridesharing company. It is also something that Google wants to implement really badly.
Keep an eye on these guys and amazing things they do on Geoawesomeness.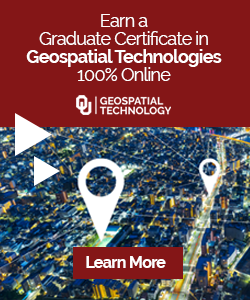 Read on