#Business #Ideas
This new feature in GIS Cloud app lets you collect lines & polygons in the field
Last week GIS Cloud launched a new feature for their Mobile Data Collection app, a simple solution for real-time field location and attribute data collection. The new feature enables you to collect lines and polygons that populate your map in real time.
When it comes to collecting data in the field you want to eliminate paper-based surveys and achieve real-time access to collected GIS information. With the new update of Mobile Data Collection app coupled with GIS Cloud Map Editor, demand you can achieve that easily, no matter what kind of geometry you are collecting. All of this is great news for all of you working in utilities collecting data on electric power lines or water and sewer infrastructure, for urban planners, for people working with natural resources inspecting forests or reservoirs, crews surveying farm fields in agriculture, as well as for anyone working with line and polygon data in the field. Big and complex utility systems, as well as city planning institutions, option demands solution with an efficient and accurate data collection process as well as ability to record and inspect different types of assets with only one mobile application.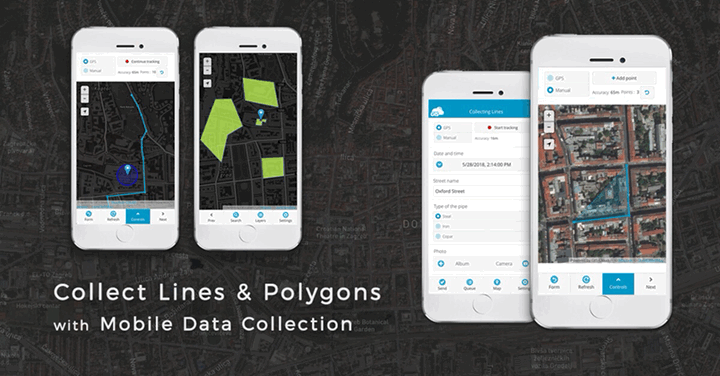 Key Capabilities Of Line And Polygon Collection:
Collect data using Staroption which automatically records your location using the GPS on your mobile device
Fill in your survey form with additional information, while at the same time collecting location data with GPS
Record data using the manual input to draw lines and polygons by adding points to a map
Combine Automatic (GPS) and Manual collection (add points) to achieve higher precision
Edit geometry by deleting the last or all lines, before and after the data is sent
Edit information collected in a survey, linked to a specific line or polygon
If you want to dive in and explore the benefits of lines and polygons features, join GIS Cloud live demo webinar on June 14 and learn how to set up your line and polygon projects, as well as how to use key features to boost your daily data collection and inspection. Register here.
Advances in GIS data collection and GIS online tools for data management are heading toward a successful geospatial transformation of many industries and government organizations, making their everyday jobs easier and more efficient.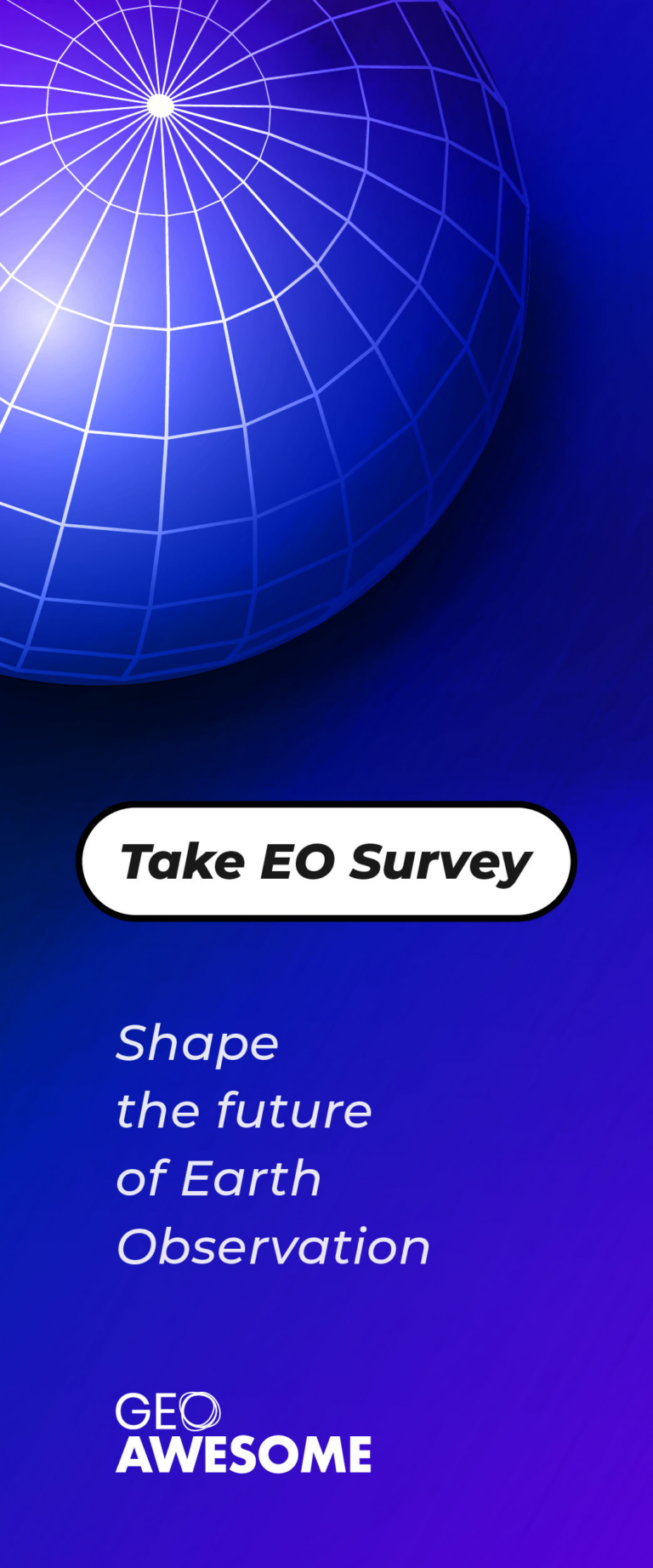 The community is supported by:

Next article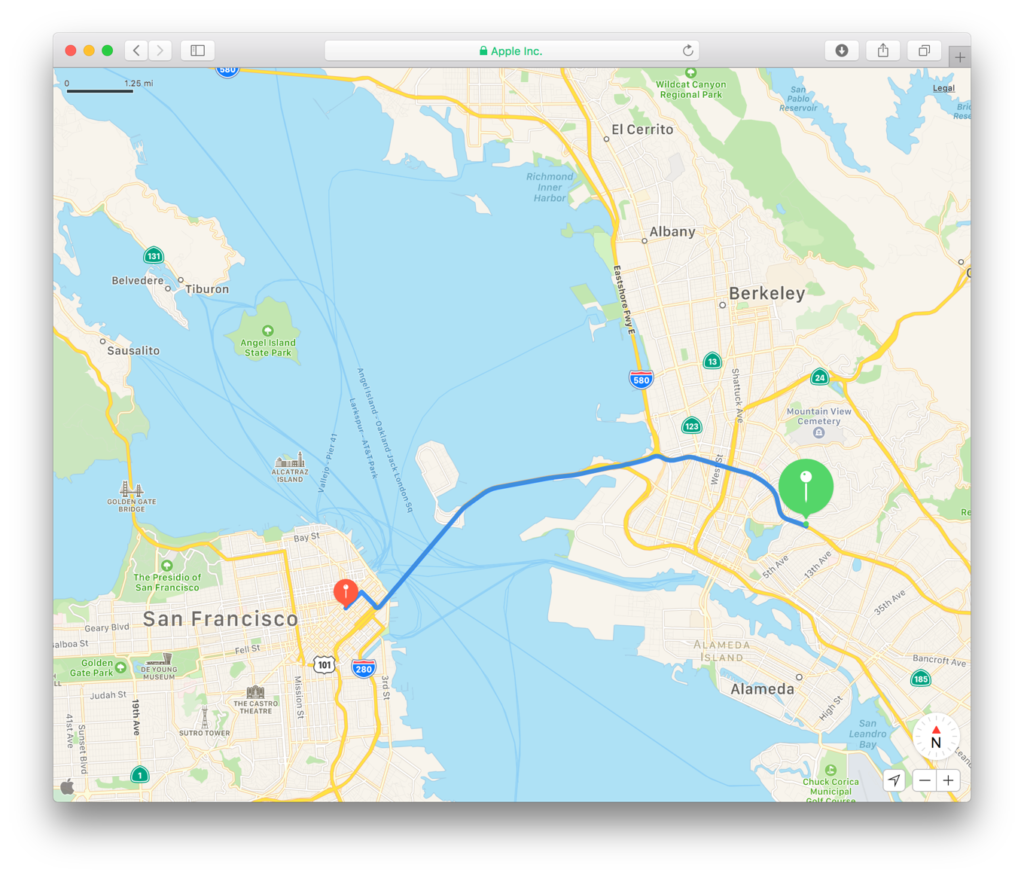 #Ideas
You can now embed Apple Maps into websites using MapKit JS (beta)
If you watched the WWDC keynote this year then you already know there wasn't any major Apple Maps related announcement. However, one small development is that Apple is finally letting developers embed apple maps on any website.
MapKit JS allows you to embed apple maps on your website, annotate points of interest and request for directions from A to B. Here is a demo that I came across that shows it in action –
Apple Maps was first spotted on Apple's website back in 2016. It certainly took apple a while before they decided to take on Google Maps dominance when it comes to maps embedded on websites. MapKit JS is currently in beta and works in a similar way to MapKit that.
I definitely do like Apple's cartographic design but I highly doubt that many people will move their embedded maps to MapKit JS anytime soon, considering that Apple maps don't provide the same array of features and navigation options across the world that companies like Google, TomTom and HERE do. That being said, Google's API new pricing plan did create some outrage so there might be financial reasons to use Apple Maps. I wasn't able to find any reference to pricing plans on Apple's website but 9to5mac says –
"For the beta period, MapKit JS has usage limits of 250,000 instantiations, and 25,000 service calls, per API key per day. This is pretty competitive pricing. For a comparison, the Google Maps API only allows for around 100,000 map instantiations per month on the free plan. Apple says companies can contact them to negotiate rates if the free limits exceed their needs." – 9to5mac.com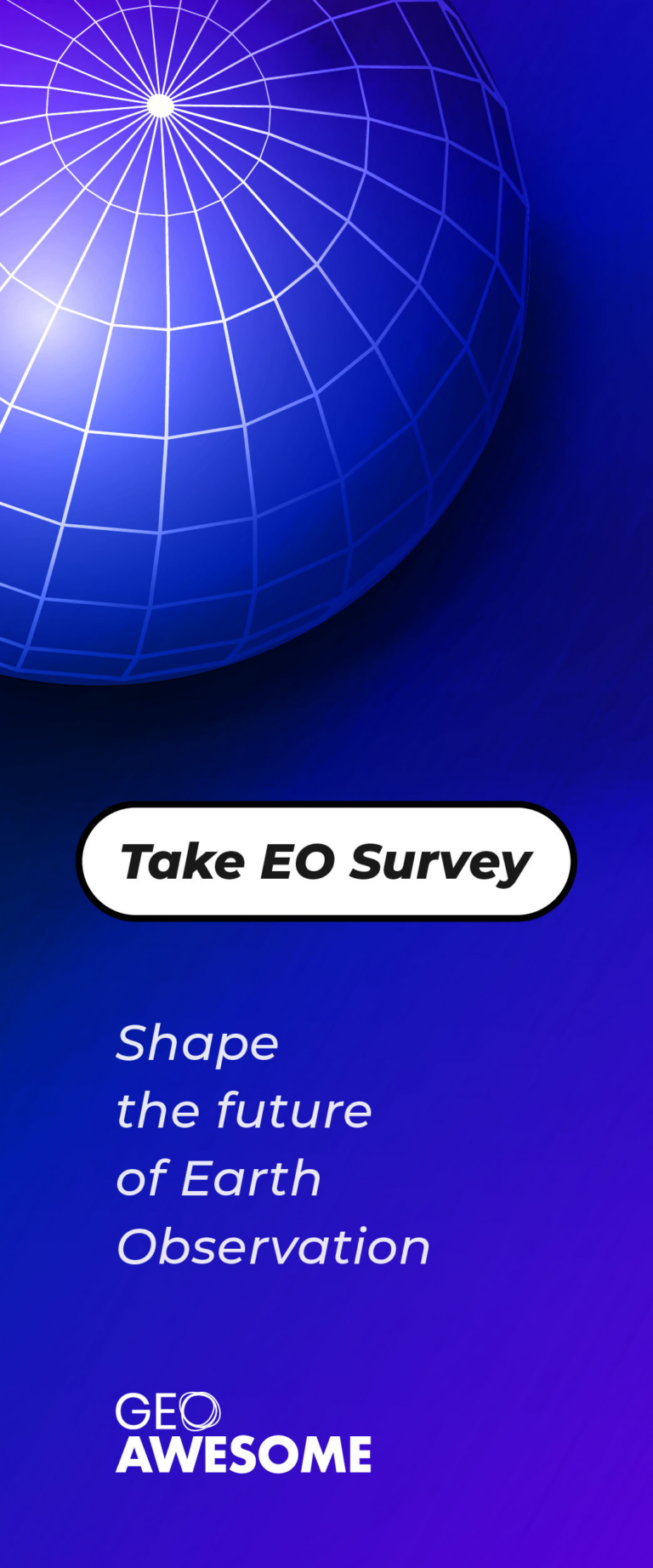 Read on