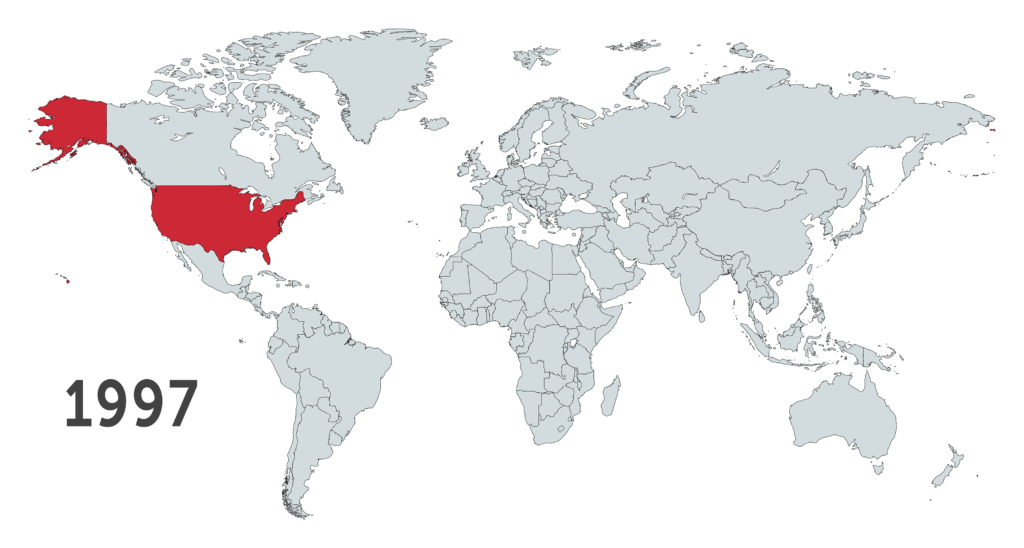 #Ideas
This map shows the expansion of Netflix over the past two decades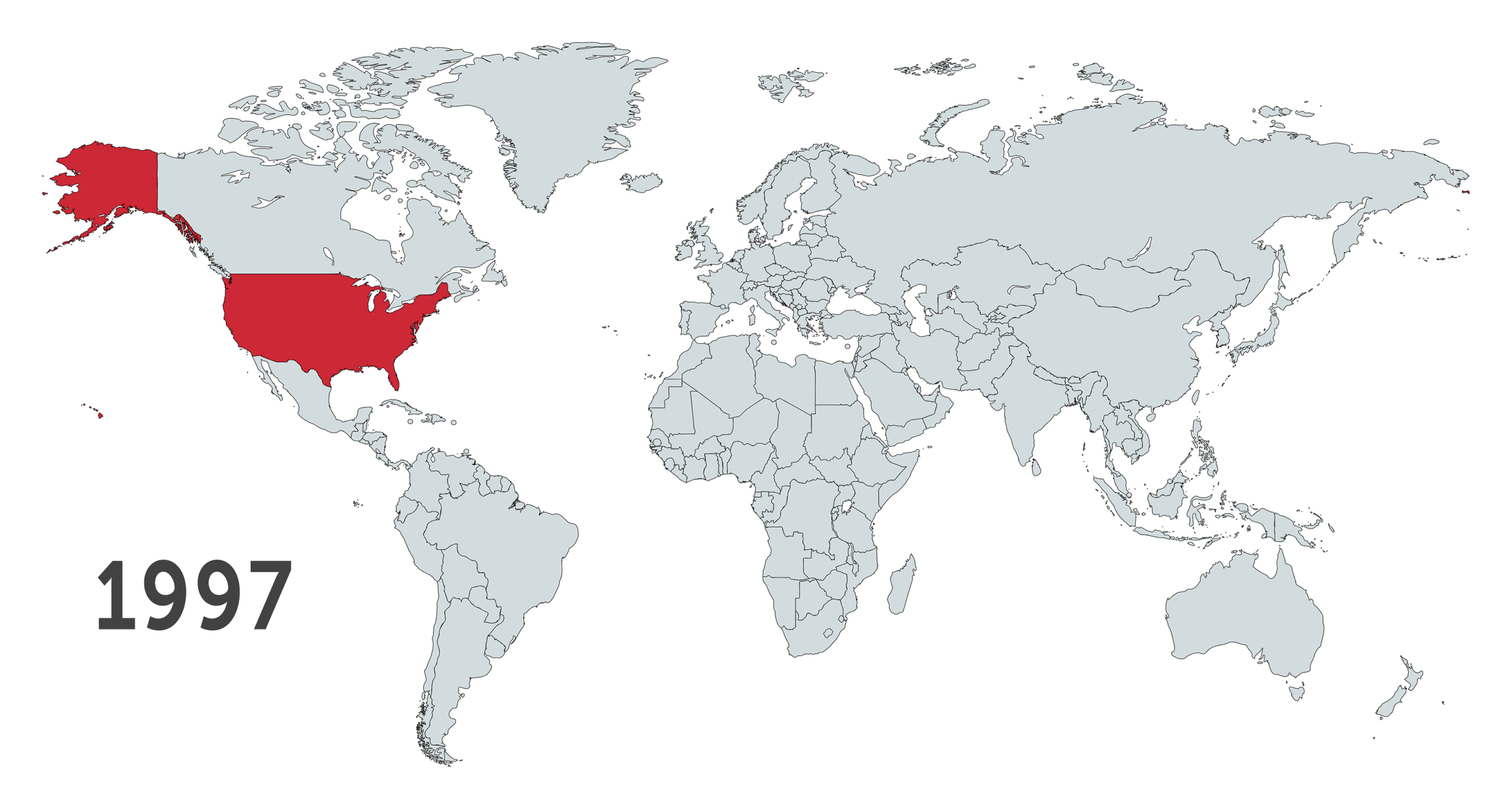 Netflix has gone through a whirlwind of changes since it began in 1997 as a DVD-by-mail service. The company transformed the way we watch TV. It's a great success story about a small DVD rental company that develop into a global leader disrupting the big networks worldwide.
Netflix was founded in Scotts Valley, California in 1997 by Marc Randolph and Reed Hasting. They've started with 30 employees and 925 movies available for rent. In September 1999 Netflix introduced a new rental model that changed the way we live in the online era – monthly subscription. It worked so well that in early 2000 Netflix was offering unlimited rentals without any due dates and extra fees.
In 2007 the founders decided that the world will move into the digital era and in 2008 they've launched their first online streaming series.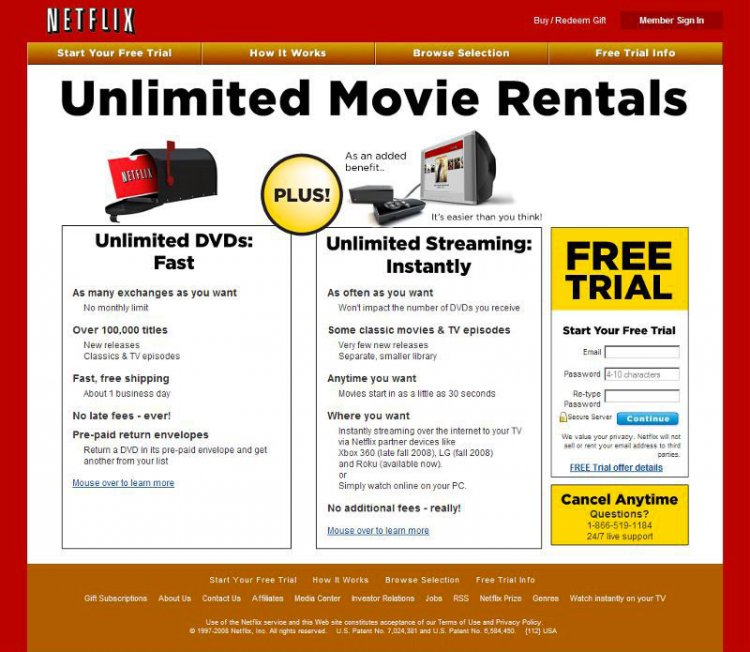 In 2010 Netflix launched the service in Canada and South America. In 2012 in UK, Ireland and Scandinavia. At that time geeks from all over the world were already watching Netflix using VPN services. Only since 2017 Netflix it has been officially launched to most of the countries globally (besides China, North Korea, Syria and Crimea). Despite the worldwide availability, the local Netflix library differentiates between the countries, a fact the might disappoint many users. The most content "rich" libraries are still the US and UK one. Routing your connection via a US/UK IP address is easily solving this nuisance. Netflix noticed this loop hole, and since then keep blacklisting VPN services IP addresses. According to bestonlinereviews.com, Despite Netflix tremendous efforts, there are still many VPN services that are able to dodge the blacklist like ExpressVPN & NordVPN.
In 2009, the year before it expanded to its first international market, Netflix earned $5.2 million. Seven years later, in 2016, it earned $4.8 billion. That's over 96x growth in just eight years. But Netflix hasn't just changed the way we consume television: it's changed the way it is made. Netflix's first foray into producing its own shows has been House of Cards where all the episodes of each series were available to stream on the day of its launch.
Netflix is one of those brilliantly simple business ideas that the competition only realizes the full potential of when it's way too late. And this is why we love it.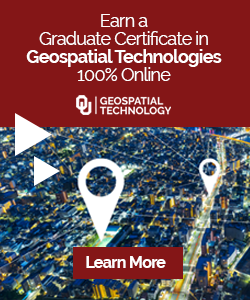 The community is supported by:

#Ideas
Next article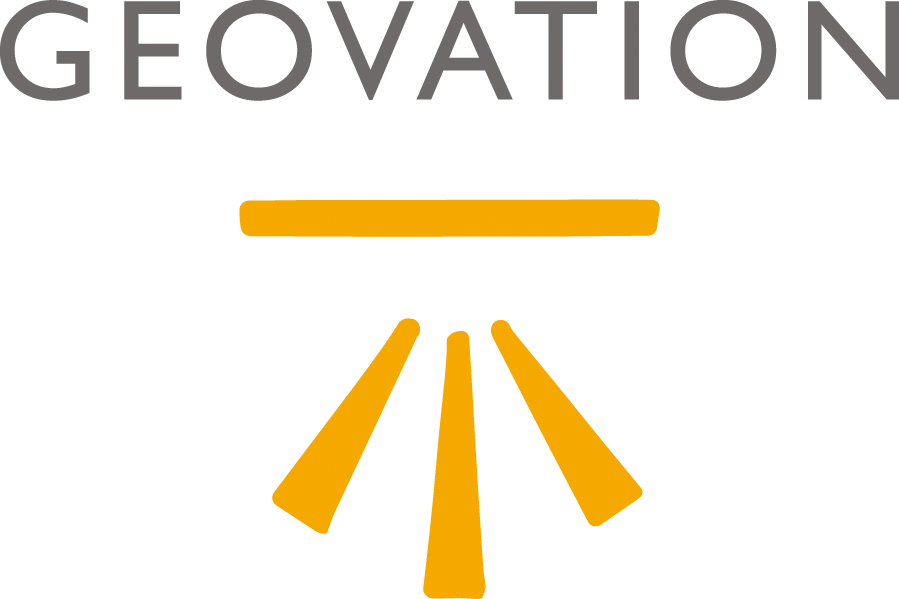 #Business #Ideas
This startup is using Location Intelligence to be the Bloomberg of the real estate industry #TheNextGeo
Real Estate is something that has always fascinated me. It is amazing how a million factors come together in determining the price of a property. Can one use algorithms to bring data science to this ever-evolving and intuition based industry? I spoke to Alberto Santos Estevez, the co-founder and COO at UrbanData Analytics, a startup based out of Madrid, Spain to learn more about the real estate industry and how location intelligence plays a role in the industry. Read on.
uDA is the Global Real Estate Information & Analytics platform that will provide transparency to the Real Estate market and information to the citizens to take better decisions. uDA has been awarded by the OpenData Institute (use of OpenData) and selected by MIPIM the world leader in property market exhibition. You can check out their blog here. 
Q: You have been working in the Geospatial industry for over 20 years now – first as a hydraulics engineer and later on as the editor of Directions magazine. When did you decide that you wanted to start UrbanData Analytics? What made you decide to change the world of real estate management for the better?
A: Well, my professional career it's been a little bit, let's said, uncommon. Engineering at the beginnings in fields as diverse as hydraulics,environment and software development. After that, developing the business of Directions Magazine in the Spaniard market and after that launching Geospatial Training for geospatial developers (100 % Digital business) (both joint ventures with US companies). In addition, I've been always making consulting projects in which "Geo" was the core. From the very beginning, I have always been clear the huge value that the geotechnology can bring to many industries. But, at the same time, over the years i realized that this kind of products are being underused in industries that are not traditional Geo. But why does this happen? Just because this Geoproducts have been designed and created by professionals of the geospatial industry with almost 0 knowledge of the specific business their are trying to serve. There is so many complexity and also excess of functionality that causes the failure of many projects. So, here is where I found the motivation: Let's transform an specific industry, how? Making the most of geoproducts just by selecting one or two specific features; with a very simple value proposition and focusing the efforts in an specific industry. The motivation was clear and then I just only needed the industry.  And the choice was a mixture of chance and rational thoughts. It was clear that both the retail and the Real Estate were two industries with huge possibilities and at that time my Texan partner Eric Pimpler proposed me to launch with one of my teachers a project to provide services to real estate agents. And, since then to now 4 years of many hard work.
Q: When we spoke about UrbanData Analytics, you referred to what you are working on as "The Real Estate Bloomberg". Tell us more about the problems that you are trying to solve at the Real Estate Bloomberg!
A: Uda is a Global Real Estate information & Analytics platform. The main problem that we solve is to bring transparency to an opaque market and in winch the Data Analytic it's being clearly underutilized. We also help our customers to improve the yields of their investment operations; we help citizens to make informed decisions and we also help the society by improving the market dynamism.
Q: Real estate is all about location. That being said, what are the different ways in which location data plays a role at your startup? What were the challenges that you faced in using location data for real estate analysis?
A: Location is everywhere in Real Estate. There is a mantra in Real Estate: Location, location, location. The geo information is crucial in all our process. Both for the analytics models that we create and for the graphical outputs that we serve.
All the projects that tend to apply AI and ML techniques, need to have tons of data. We have some many data sources with so different nature. The management of all this information has been one of the challenges. Both for capture and data crunching and for the analytical side.
Q: The tech stack at UrbanData Analytics is rather diverse. Could you tell us more about that? What technologies do you use?
A: The tech stack is wide. Take into account that we gather information, we make complex ETLs, we make complex analysis and also serve this information in high-performance environments. A brief summary: Postgre/PostGIS; Python-Pandas-ScikitLearn-Django; Kubernetes-GoogleCloud-RabbitMQ-Carto-React; etc
Q: Buying a house as an investment isn't an easy decision and involves a lot of unknowns. How do you manage to convince your customers – be it property funds or individuals to trust your solution? I guess for most people, It's not easy to believe in an algorithm.
A: That's a very interesting question. Nobody believes in an algorithm. You need to demonstrate the results of your algorithms and to add lots of metadata to explain the algorithms you are creating.  But still, it's not enough: the UX of your proposal and especially the explanation that the business specialist must provide to convince the user is critical. In any case, when our clients use our service/algorithm and test the real accuracy is when they just BELIEVE.
Q: More often than not it takes a while to find a business model that works for your clients, have you cracked that code already?
A: That's the critical question in any business and especially in a startup that creates algorithms. It takes so many time to understand well the needs of our customers. Not only the needs but the needs that involve a payment for services. And once you discover this you need to find out the way to scale. You need to sell many things to create a real business. Not easy, but funny and hope so profitable.
Q: What's your vision for UrbanData Analytics? Where do you see yourself in 3 years from now?
A: As I mentioned at the beginning, we want to be a global platform. The challenge is to be able to scale a business with very local connotations. We are currently operating in 4 countries but we want more, we want to provide to our customers' tools that let them compare investment scenarios in many different markets, they just only need to sit in front of his laptop.
Q: As a startup founder, I am sure that there are many things that you must have learnt along the way. What was the most interesting feedback that you received so far?
A: The last 5 years have been really busy. Launching a project of these characteristics, create and maintain a satisfied human team; find a profitable and scalable business model, create a cutting-edge and scalable technology product, get the necessary funds, etc…there are lots and so diverse problems to solve. This variety of tasks makes you learn a lot and makes you think that maybe the most important knowledge is on the technical side. But not, deal with people and more especially with talented people is the part that I most appreciate. Maybe is a commonplace but the most valuable resource in a company like this is the people. How to recruit talent, how to maintain talent happy and motivated these are the skills learned that I most appreciate. I also have learned that the simplicity is critical when launching a startup. We tend to do the things so much complex, not only the product but the business proposal. Less is More!!
Q: As someone who's worked in the industry for over 20 years. What is your advice for young professionals just starting off their careers?
A: I've written about this so many times, the geospatial professionals are one of the best prepared to take advantage of the opportunities that this technological revolution is providing us. And I also think that they tend to underestimate their value. The main trends in the business and tech arena incorporate a brutal geo component: Autonomous cars, AI, Augmented Reality, IoT, etc, all have a huge Geo component. All of them require knowledge and skills of information management and all of them require to deeply understand the possibilities of the GeoSpatial information. In addition, I've seen that the geospatial professionals are really flexible and this is so much more valuable now. As you can understand,  I see a very promising picture. But! You should be prepared, there are certain skills that are totally necessary. Technologies of information management (nothing very complex, SQL Python); knowledge of programming and certain knowledge of the digital business are the basic to have a profile of success.
Q: You are based in Madrid, Spain, how's the geo startup scene there? Is it easy to hire people and get investments? Are there any accelerator programs/venture capitals that focus on geo companies?
To be honest, I do not particularly like the startup world. There's a lot of bullshit around it. But yes, I must recognize that there are many interesting business projects now. Spain: Madrid, is a fantastic place to live (weather, food, people) and why not to start a business (talent, business, funds). So, come to Madrid, come to Uda to work! 😊
Q: Okay, this is a tricky one – on a scale of 1 to 10 (10 being the highest), how geoawesome do you feel today?
A: 10!! No doubt. For more than 4 years I launched, with my partners, Directions Magazine, and I know that it is really complex to create and maintain interesting content. And you are doing it really well. Your focus is global and really close to the most interesting technologies. And you don't speak about GEO as the Geo people used to do. Go ahead!
Q: Any closing remarks for anyone looking to start their own geo startup?  
Simplify as much as possible
Go deeper into a specific vertical, think really good the value that the geo component can provide and measure this value (it must be really high)
Don't forget about your customer.
In your project, you should: Learn – Have fun – Earn Money. If some of these parts fail, it's going to be complicated to be successful.
Tell me your idea!
---
The Next Geo is supported by Geovation: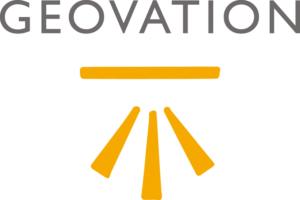 Location is everywhere, and our mission is to expand its use in the UK's innovation community. So we're here to help you along your journey to success. Get on board and let's start with your idea…
Learn more about Geovation and how they can help turn your idea into reality at geovation.uk
---
About The Next Geo
The Next Geo is all about discovering the people and companies that are changing the geospatial industry – unearthing their stories, discovering their products, understanding their business models and celebrating their success! You can read more about the series and the vision behind it here.
We know it takes a village, and so we are thrilled to have your feedback, suggestions, and any leads you think should be featured on The Next Geo! Share with us, and we'll share it with the world! You can reach us at info@geoawesomeness.com or via social media 🙂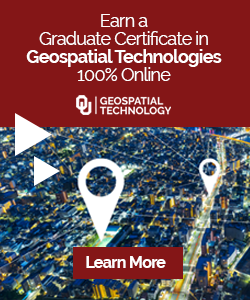 Read on