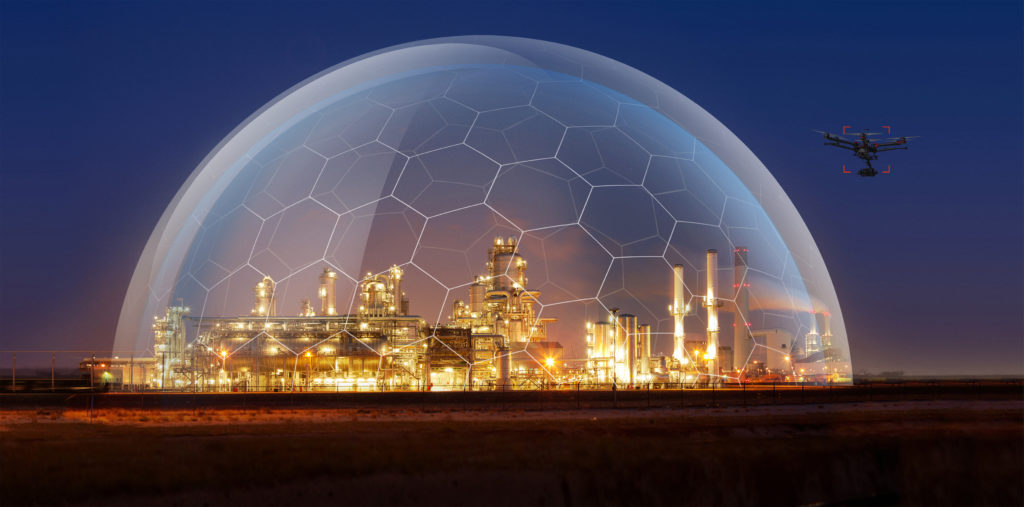 #Business #Ideas
This German start-up will protect you from areal intruders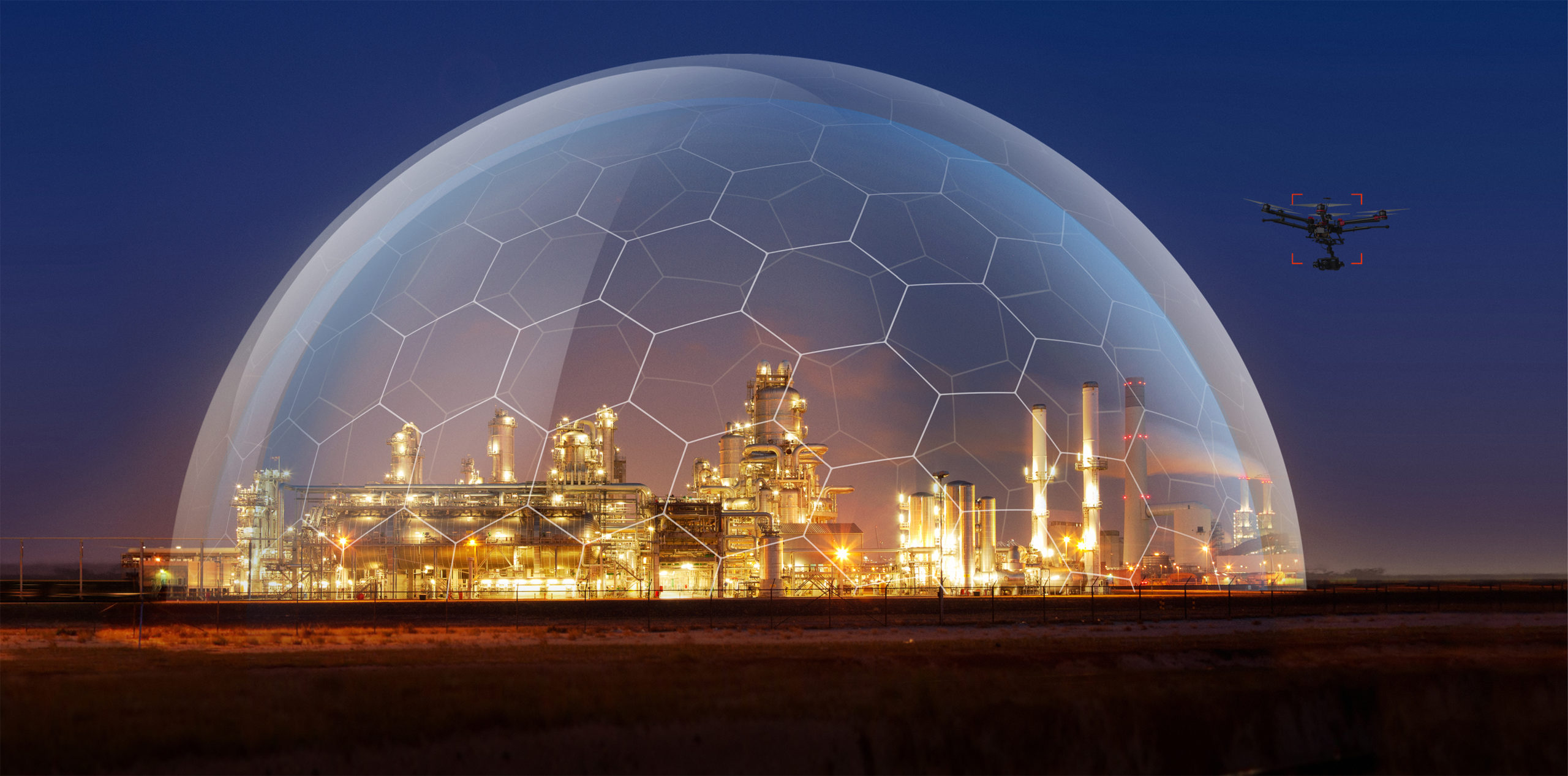 Drones are more affordable than ever before. Only last year around $1m consumer flying devices were sold globally, most of them equipped with video cameras. While most of us are concerned about dronerelated safety issues, privacy becomes more and more relevant problem in the context of photos taken from above.
Dedrone is German start-up that tries to address this issue with a system which monitors the skies and tells people when drones have entered their airspace.
The company's flagship product is called DroneTracker and it is based on a set of sensors installed on the ground around a venue. It uses audio, video, Wi-Fi and RF sensors to identify flying intruders. When the system identifies a drone it activates the jammer which transmits electromagnetic waves that interfere with the radio signal between remote control unit and drone or a GPS if a drone is flying in an automatic mode. As a result the device gets disoriented and it automatically comes back to its take off location or simply land.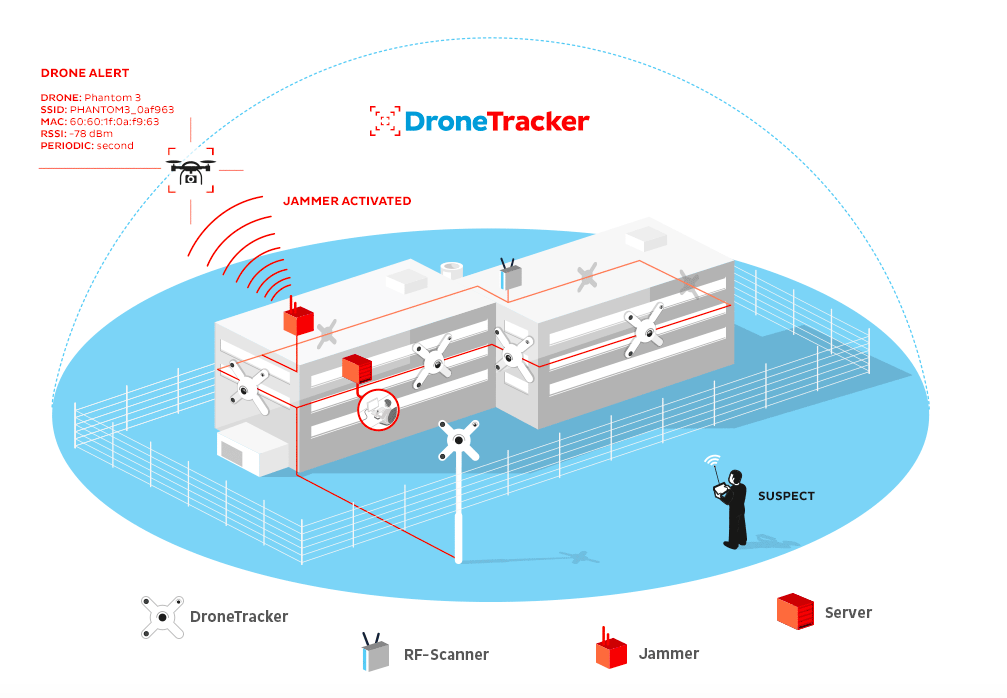 The company has been funded in 2014 and with 1.5 years they started to sell their products world-wide and employed 40 people. Last month the company announced that it has raised $10 million in Series A funding. It shows that there is a huge potential in that niche and the company says that their system has been already deployed in multiple locations including prisons, airports, stadiums, police and industrial companies among others.
Many players on the market are focussing on drone safety like PrecisionHawk with their LATAS – drone air traffic management system but the idea to focus on privacy and privacy related safety niche is unique and awesome!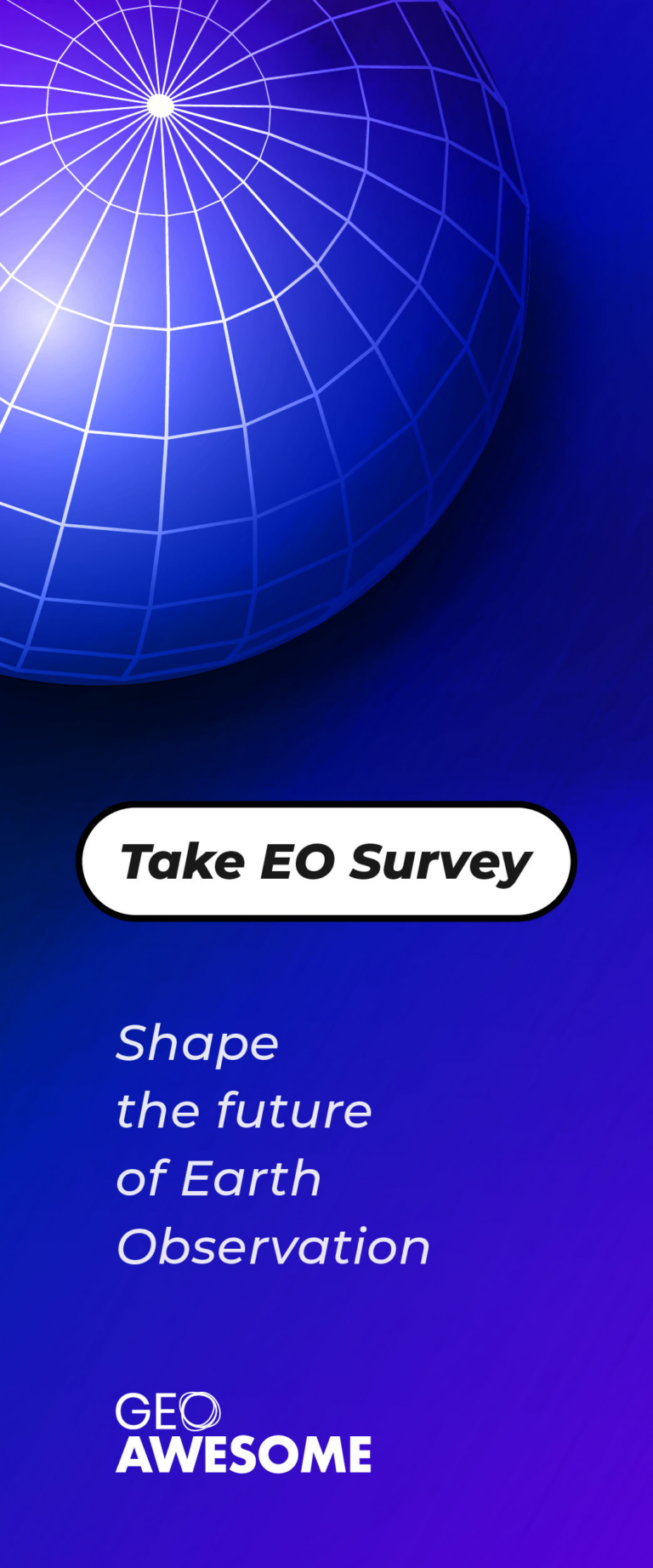 The community is supported by:

Next article
#Business #Ideas #People
Big Consulting enters drone mapping market. Interview with Adam Wiśniewski – Director of PwC's new drone unit.
Last week we've reported that PwC, one of the biggest consulting companies in the world, announced its new drone mapping department called Drone Powered Solutions. I had a pleasure to visit PwC in Warsaw, Poland and talk to Adam Wiśniewski – the director of the new unit and the man behind all of it.
Aleks Buczkowski:
Hello Adam, thanks finding some time for us.
Adam Wiśniewski:
Hi Aleks. Thanks for having me.
Ok. Let's start from the beginning. When did you first become interested in flying robots?
I believe that in each of us, there is a little boy, I still have mine inside and my wife tells me he appears often. Frankly speaking I was always fascinated with aviation but I picked up "the drone idea" talking to the client. He had a business need that he wasn't able to address in a traditional way. In this case it was investment infrastructure. It was three years ago. After giving it some thought, I came up with the idea to use drones as a data acquisition tool. After some test I've realized that properly processed and analyzed this drone-based photogrammetric data creates unique, precise and valuable information for better decision-making.
So the solution came from clients' needs and that is why it's so successful.
Drones are typically associated with start-ups… How does one of the biggest consulting companies in the world ended up with their own drone department?
To tell the truth, I've been working with PwC for some time as a contractor, and they invited me in to expand. I was interested in scaling up my project and the whole concept as the pilot stage of the project here in Poland was quite successful. However to go international, you need someone to back you up… And I very happy it is PwC. Combining the energy and the extensive knowledge of consulting teams around the world with the start-up thinking, brought amazing results.
Sounds interesting. So what were the challenges to implement that sort of start-up solution within a global non-tech organization?
The main issues were related to the legal aspects of the project, as large consulting organizations are very much risk averse. They don't engage in businesses they don't fully understand. And it indeed has some impact on our business model today. For example we use subcontractors as drone operators to limit the risk on our side. PwC is not an aviation company, we are data, analytics, and consulting firm and this is what we do best.
Second challenge was building Drone Powered Solutions team. We had to hire engineers, photogrammetry experts, developers. None of those people were working here in PwC. We are building completely new competencies at PwC. That's another challenge I would say.
It sounds like a real thing rather than just a marketing project. There is a product a team behind it…
Yes. We have a great team, which includes Paulina a PhD in Photogrammetry and Geoinformatics, and highly specialized experts, who actually process data and analyze it. We also built our own customer software, designed to deliver these comprehensive products in very easy and cost-effective way.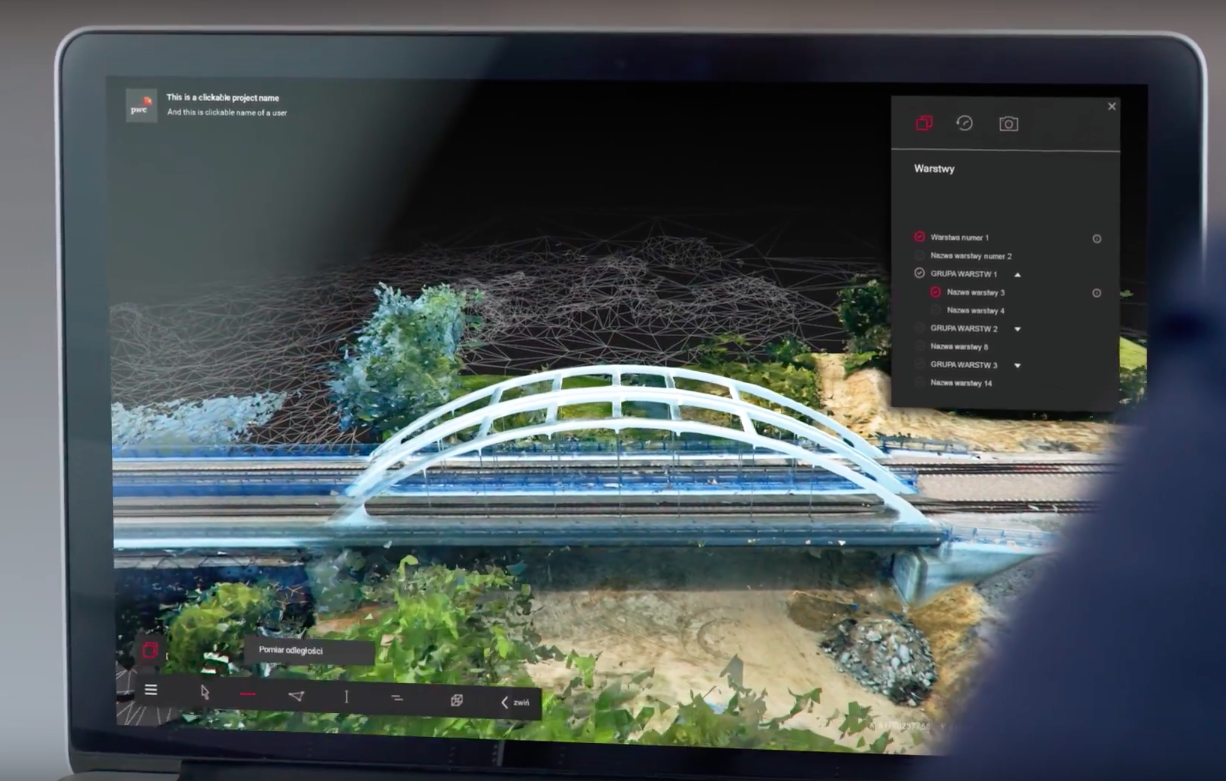 Coming back to the market. PwC works with the biggest companies in the world. Do you think that they are ready to work with drone powered solutions?
I would say they're getting readier every day, even as we speak. I have to say that over the last year and a half, I was engaged in lot of evangelistic work with the clients. "Drone" is a nice keyword to go with, but we have a whole new marketplace building up in that area
Frankly speaking It was a bit hard with the clients at the beginning, but right now the awareness is already there. "The sharks feel the blood in the water", so it's not a question of if it's going to happen, but rather when it's going to happen. And in fact we can see that it is happening right now. It's accelerating every month. We're talking with clients and working on multiple new projects and with every project we complete we have confirmation that the technology and our approach works.
What sort of drone powered projects do you run in PwC and what was the most challenging project so far?
Today we are mainly involved in asset inventory projects where we provide end to end investment monitoring services from planning, data acquisition, processing and delivering including analytical reports.
The most challenging project? Every project we do is challenging and exciting. With every client we learn something new and we try to improve our processes. The most important part of each project is the planning phase. We can deliver huge amounts of data and combine it with other data sources… So every time you need to clearly define the needs of the customer to scale it down.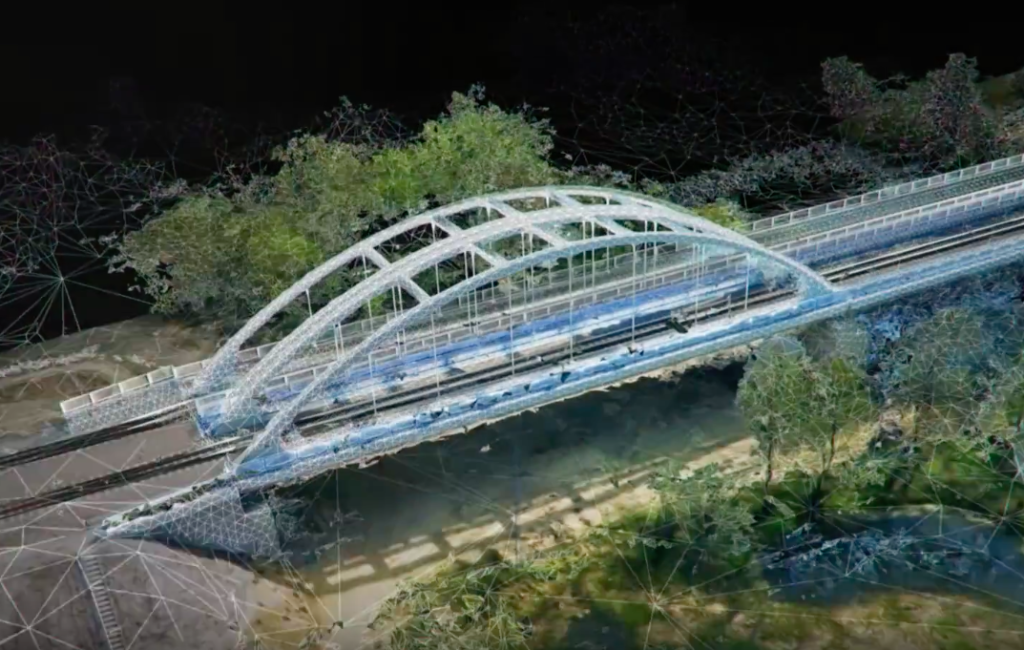 PwC is just at the beginning of this journey…
I would say PwC was engaged in Drone Power Solutions for almost a year and half right now. In October last year we begun the actual work and software development. Until today we already had several projects successfully completed, and we are simply scaling up our activity and our report is one of the results of our work. I would say that we are moving from stage one to stage two, rolling out our services worldwide.
What are your plans for the next 12 months? The industry moves so fast that we're talking about a year perspectives rather than a long-term vision.
Definitely. The technology develops so fast… The first iPhone was launched in 2007. Such a short time span and we moved from the bulky first smartphone to hyper-advanced iPhone 6, it just shows that this is going to accelerate further. The same happens to drone market, which is getting closer to maturity every month. The drone-related jurisdiction worldwide is advancing. I believe that next year the US is going to do something considerable with the drone legislation. Also safety and monitoring solution will be finally implemented.
As of the PwC, we want to provide clients from New Zealand to California with our drone powered solutions. We want to scale it out globally. We are not ashamed that we are from Warsaw, Poland, we are proud of it. Actually thanks to our team and the technology, and thanks you to the Poland's awesome legislation for drones, we are teaching guys in Silicon Valley how to do this right. Right now, they have some ideas, they have several startups, but no one is doing it on a commercial-scale and with such an impact as we do.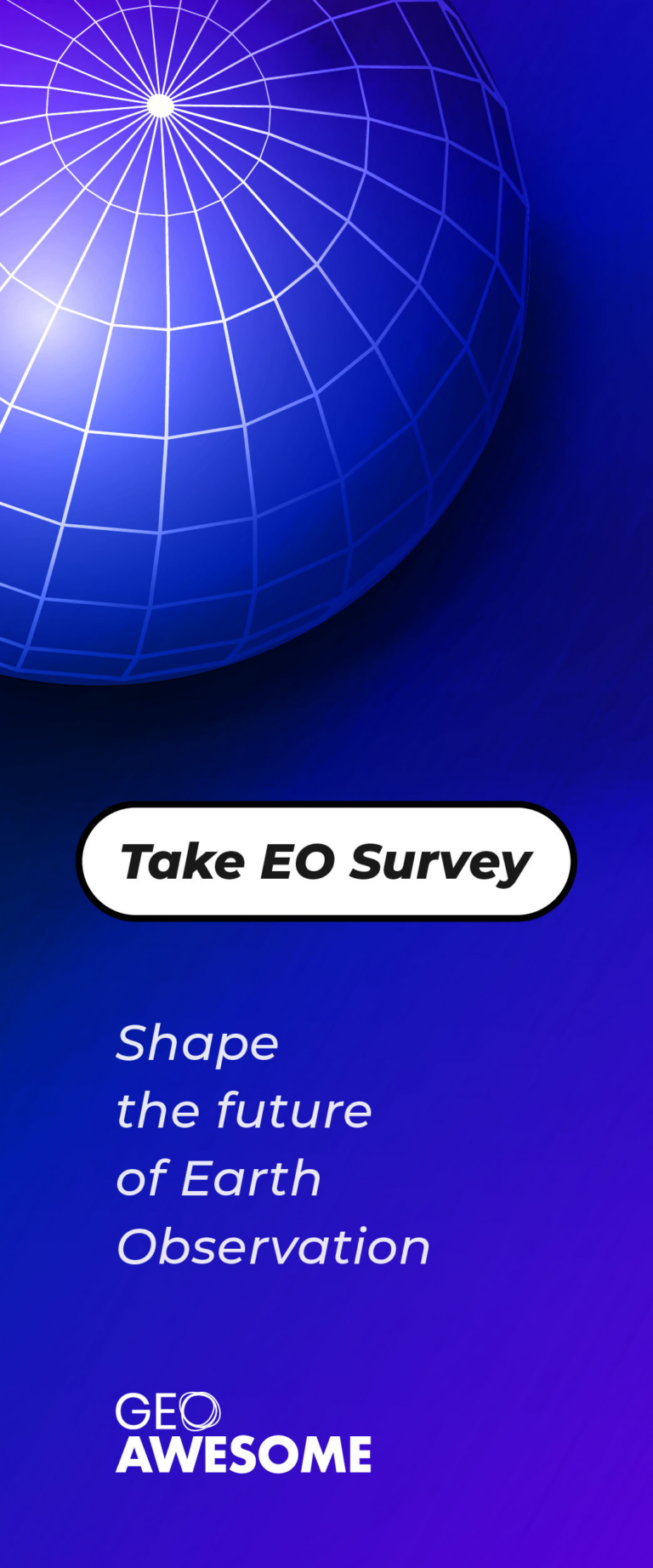 Read on