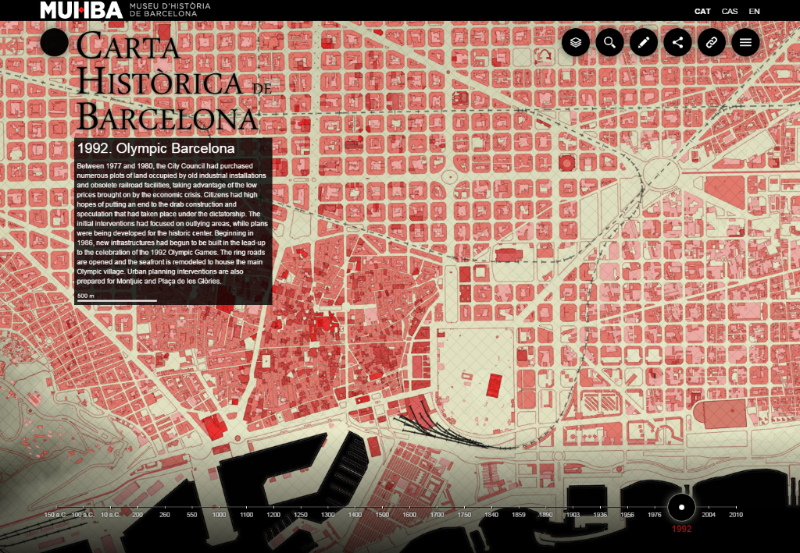 #Ideas
This awesome project maps the urban history of Barcelona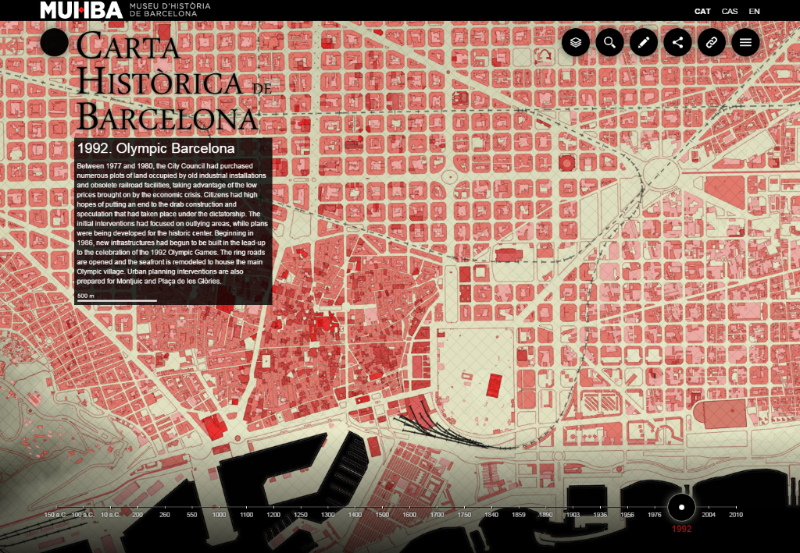 Barcelona, the capital of Catalonia, is an amazing place to visit and to live. It's a Mediterranean and cosmopolitan city with Roman remains, medieval quarters and the most beautiful examples of 20th century Modernism and avant-garde. When you walk around the city from the narrow streets of the old town to the wide modern 'avenidas' with Gaudi's inspired buildings, you can see how Barcelona evolved over time. Now there is a cool tool to visualise it on the map.
The Historic Charter of Barcelona is online interactive project that allows you to browse through the history of the city looking at maps from different eras. It contains 26 maps that have been drawn from texts, historical cartographies, archaeological maps, modern cartography and contemporary digital maps in cooperation with a committee of historians specialising in the various historical eras have cross-checked and corrected the documents under the direction of the Barcelona City History Museum.
Everything is served in cool and interactive way. In order to start you need to click on the timeline at the bottom of the website. Century by century you can observe how the city evolves and reaches its modern state. It's definitely worth to spend couple of minutes playing around to get inspired.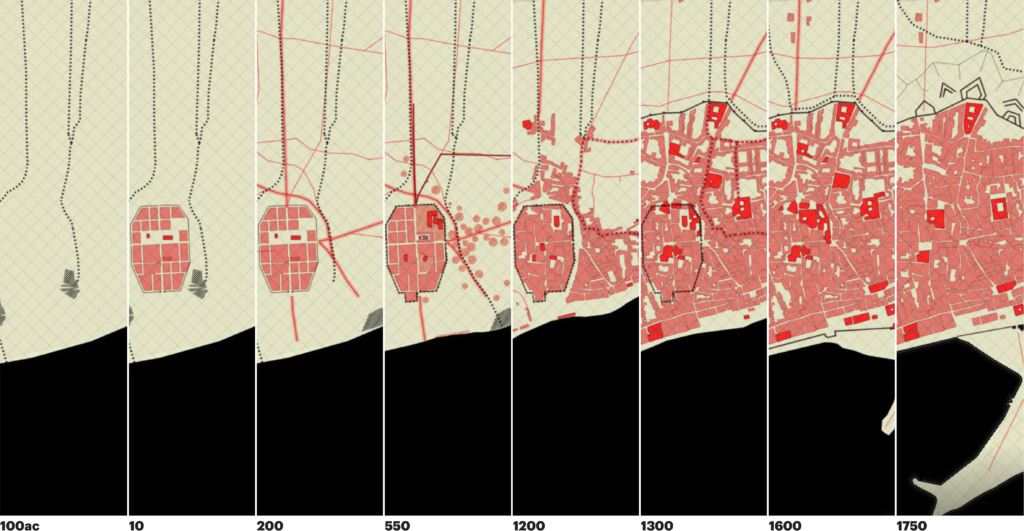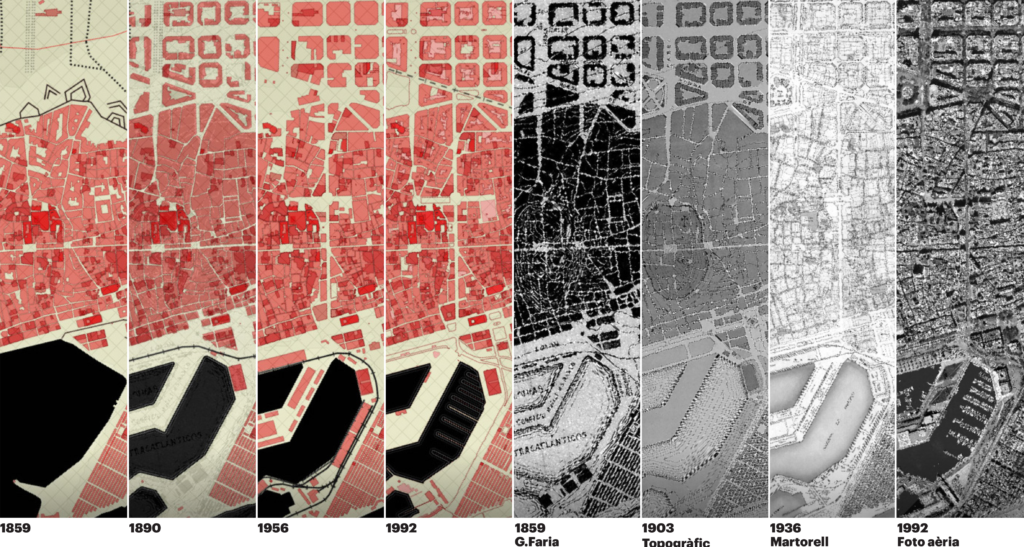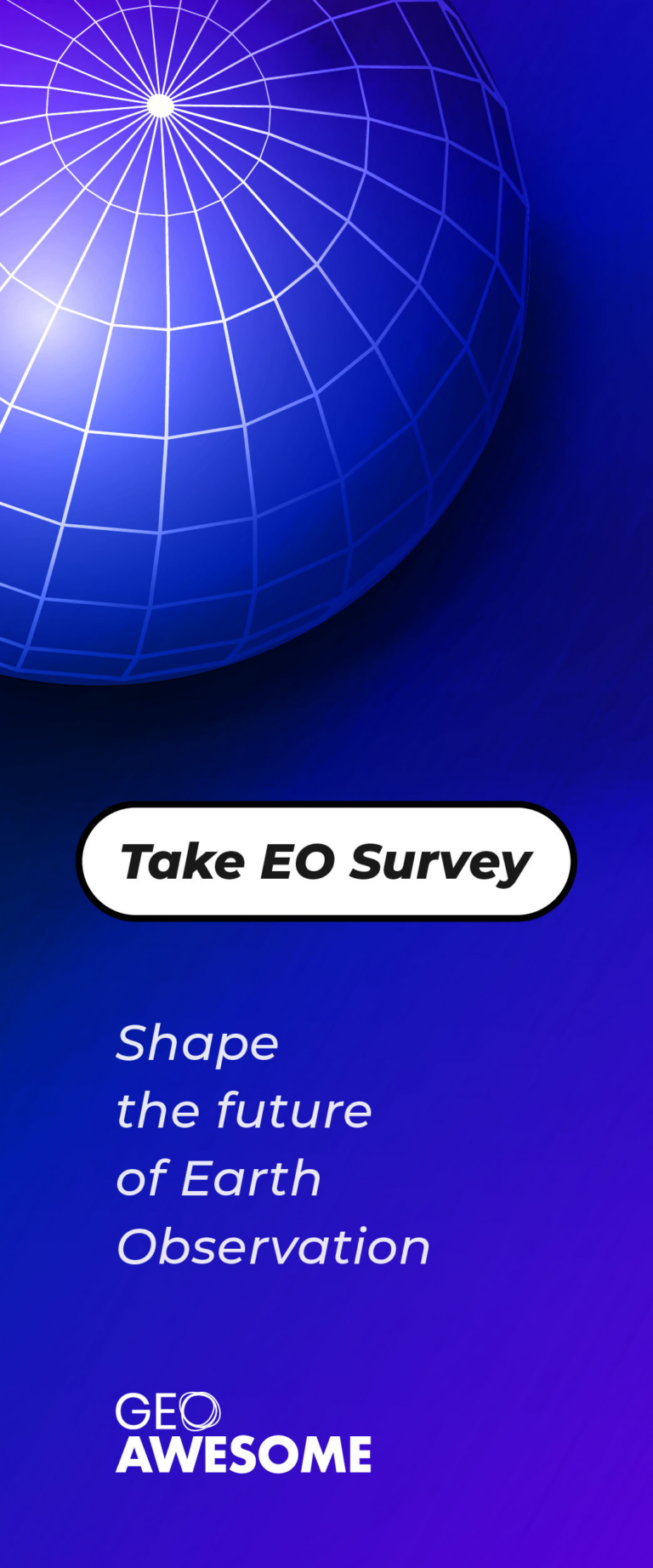 The community is supported by:

Next article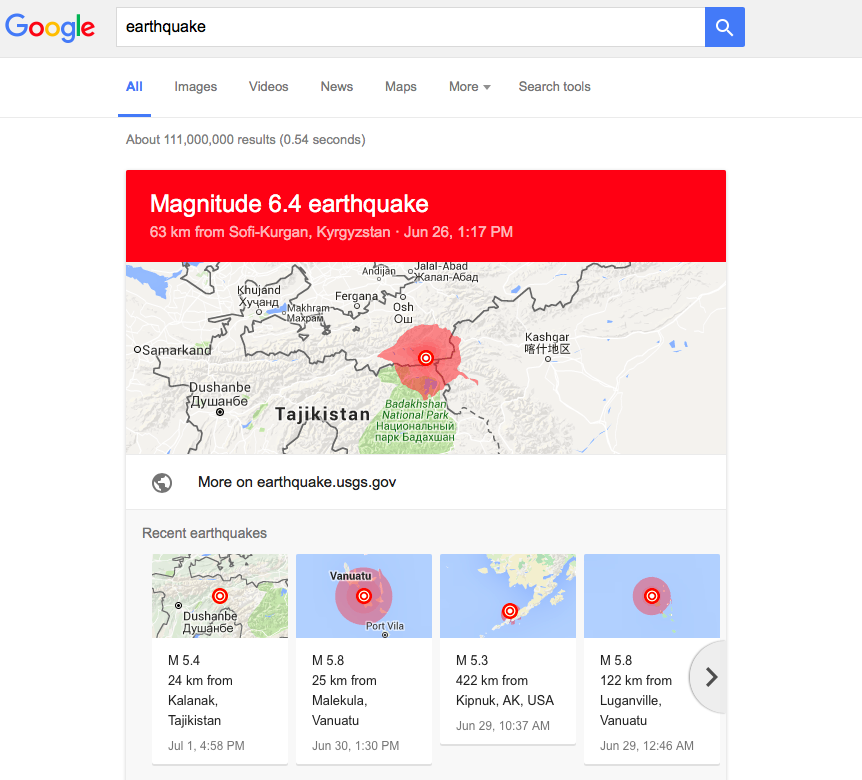 #Business #Featured
Google Now shows recent earthquake map in search results
Recently we've reported about a cool (but scary) new real-time map of earthquakes around the world. We've learnt that Earthquakes are much more common than one might expect. Actually according to the U.S. Geological Survey there are approximately 40 tremors a day of a magnitude 4 or greater and earthquakes above 6 occur every other day.
Google also seems to be aware of it. The company has added a new info card to a search result. In the event of an earthquake, searches for "earthquake," "earthquakes near me" or similar queries will give you an at-a-glance summary about the quake, right at the top of the search page.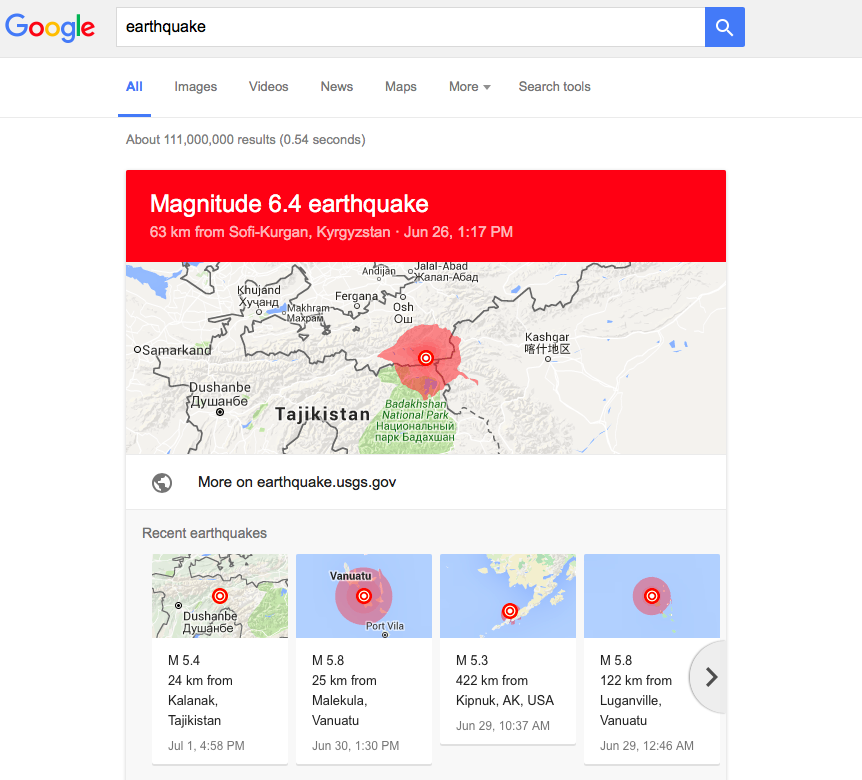 Information will include a summary of the size of the quake and a map of the affected areas. Oftentimes, you really want to know whether you just felt a small earthquake nearby, or a larger earthquake farther away. You can than scroll further down for tips on what to do in this situation.
You can test it right away. Really good initiative.
Read on