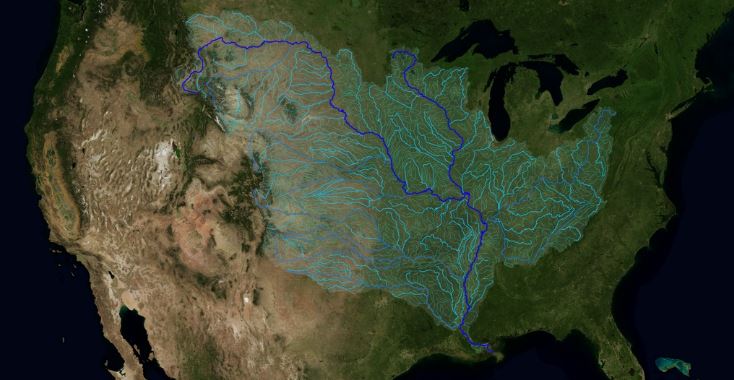 #Ideas
This map shows all the rivers of the Mississippi Watershed system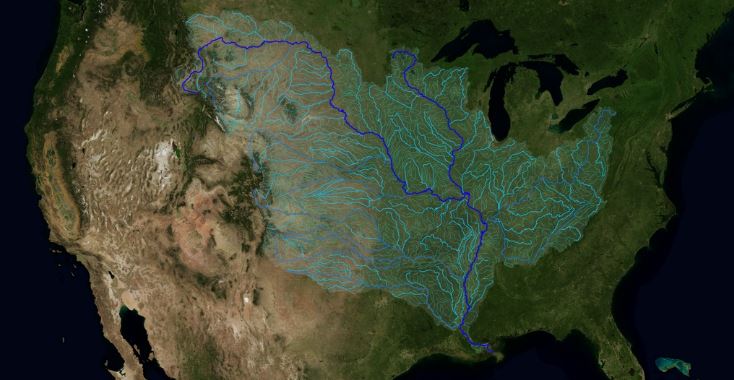 The Mississippi River is one of the world's largest and most diverse river systems. It is also the third longest river in North America. Going further The Mississippi River watershed is the fourth largest in the world. It extends from the Allegheny Mountains in the east to the Rocky Mountains in the west. Measuring approximately 1.2 million square miles (3.2 million sq kms), the watershed covers all 31 states and 2 Canadian provinces.
Horace Mitchell at NASA's Scientific Visualization Studio created a beautiful map that will allow you to finally understand the scale and geographic scope of that phenomena. The visualization is based on the USGS database of this area that indicates the direction of waterflow at each point. By assembling these directions into streamflows, Horace traced the path of water from every point of the area to the mouth of the Mississippi in the Gulf of Mexico.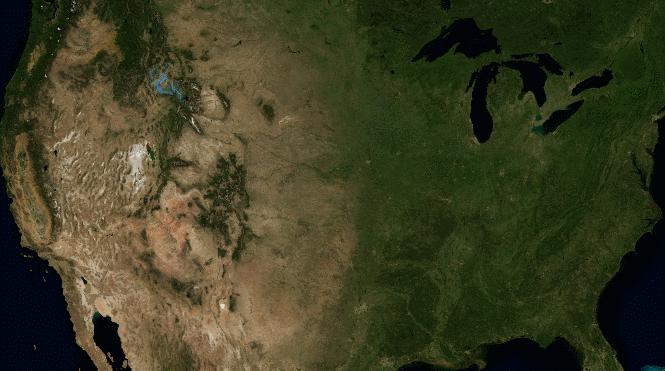 Really cool project.
The community is supported by:

#Ideas
Next article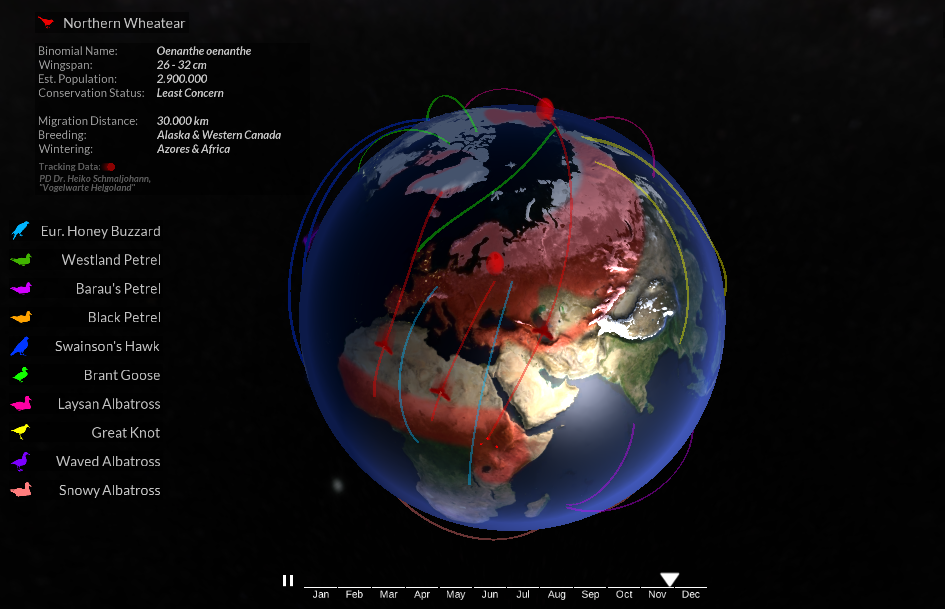 #Featured #Ideas
Awesome interactive visualization of bird migrations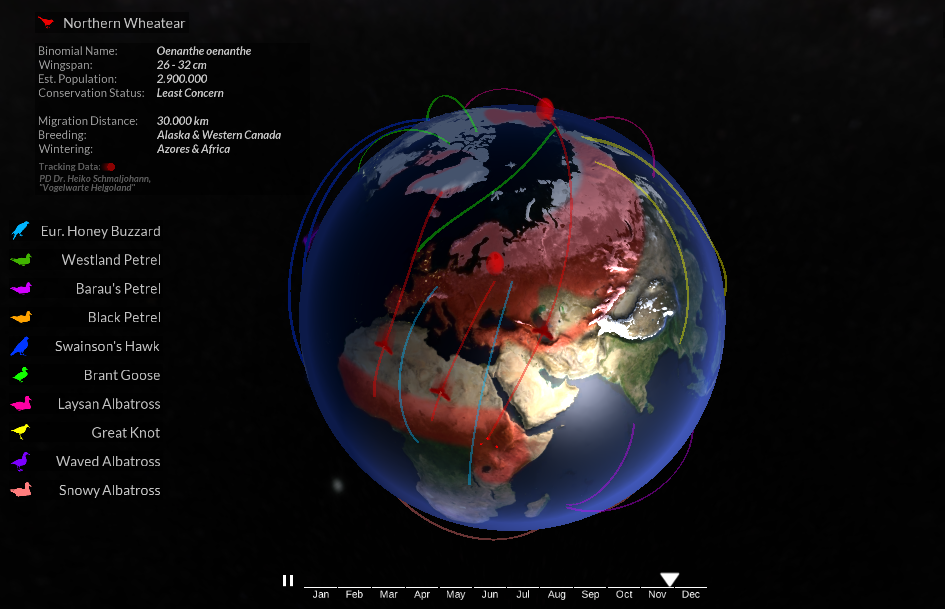 Bird migration is a natural miracle. Some birds fly hundreds and thousands of kilometres to find the best habitats for feeding, breeding and raising their young. There are many different migration patterns. Birds that nest in the Northern Hemisphere tend to migrate northward in the spring to take advantage of rich spring and summer insect populations, fresh plants and perfect nesting locations. Just after summer when the availability of food drops, the birds move south again.
The Globe of Bird Migration is an awesome mapping project by Oliver Queck of Augsburg University of Applied Sciences, that lets you understand how this process actually looks like. It maps the migration paths of 11 different species of birds around the world during a course of the year.
The overall effect is really stunning. The project has been custom coded using the Unity WebGL engine and 3DS Max. Great job!
Read on