#Business
These are the new features in Google Maps you shouldn't miss
The good people over at Google Maps have been on quite the roll lately. So many new features have been introduced in the last month alone that it's easy to lose track if you are not paying attention. So we thought it would be a good idea to compile the most important features here in one place. Let's begin…
Commuting Made Easy
For many of us, the daily commute is one of the most taxing parts of the day. Encountering unexpected traffic on reaching the subway station in a hurry only to find that the train will be delayed is enough to put a damper on a perfectly good morning. Which is why Google Maps has taken it upon itself to provide stressed-out commuters with customized live traffic and transit information.
Simply set up your commute on Google Maps and receive one-tap access to notifications about any delays or disruptions on your route in real time. The feature works on both driving and 'walking + public transport' mode. And if there is a delay, Google Maps will give you handy suggestions like alternative routes, departure time of the next train, revised walking time, etc., to help you reach your destination as quickly as possible. Available on both Android and iOS.
In-app Music Controls
Nevertheless, live alerts do not guarantee that you will not get stuck in traffic ever. So, if you want to take refuge in good music will waiting out the delay, you no longer have to toggle between Maps and your favorite music app. Google Maps is making Spotify, Apple Music, and Google Play Music available right within the navigation app. And if you use Spotify on Android, you can easily browse through songs, albums, podcasts, and playlists directly from Google Maps.
EV Charging Station Locator
Electric vehicle drivers no longer need to use multiple apps whose only purpose is to locate charging stations in the proximity of driver location. By searching for 'ev charging' or 'EV charging stations' on Google Maps, Android and iOS users will be able to see EV charging stations nearest to them, along with useful information like charging speeds, types and numbers of ports available etc.
At present, the supported stations include:
Global: Tesla, Chargepoint
United States: SemaConnect, EVgo, Blink
United Kingdom: Chargemaster, Pod Point
Australia and New Zealand: Chargefox
Improved Journey Sharing
How many times have you had to take your eyes off the road because a loved one was calling to check on you? Google Maps' enhanced journey sharing feature aims to ensure nothing distracts you while you are on the road. Simply tap on the ˄ button once you have started the navigation and click 'Share trip progress.' You will not only be able to provide your live location to your loved ones, your route information and ETA will also be shared. This feature has been rolled out for both Android and iOS.
Follow Places and Businesses
The newest feature on Google Maps for Android looks like something Google can easily monetize from in the future. The navigation app is inviting people to 'Follow' businesses they like to stay abreast with all the latest offers and events from those outlets. These updates will show in the 'For You' tab which was launched in select countries earlier this year.
Google is also giving an opportunity to new businesses to set up their profile on Maps three months prior to their opening date, so they can create a buzz about their offerings and rope in more footfall.
So, what do you think about these new capabilities of Google Maps? Useful or unnecessary? Let us know in the comments below!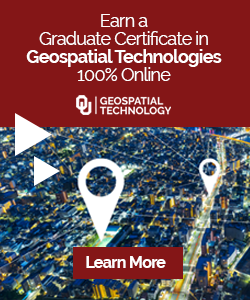 The community is supported by:

Next article
#Business #Featured #GeoDev #Ideas
Meet Orbital Insight – the Geospatial AI startup that provides answers on demand!
Remember that scene in the TV show Billions where the protagonist, Bobby Alexrod explains how all the big (hedge) funds are using satellite images and how you can deduce how good Walmart's quarter is going to be based on the number of cars in the parking lot (link to that awesome scene). Yup, that is how mainstream Geospatial analysis is today! That being said, there are not many startups in the world that is able to analyze petabytes of satellite imagery each day on a global scale to give what the hedge funds (and others) need. Orbital Insight is one of them.
I had the chance to interview Dave Story, Chief Development Officer at Orbital Insight to learn more about their vision, the engineering challenges of building a scalable geospatial analytics platform and the one time when they broke AWS! Read on!
Orbital Insight develops geospatial analytics to help its clients unlock societal and economic trends at a global scale. The company works with petabytes of geospatial data, including imagery from satellites, drones and other sources. Using computer vision and machine learning technologies, it processes and transforms this data to enable businesses, governments and NGOs to make better decisions.
Q: Dave, thanks for taking the time. Orbital Insight was started much before Cloud computing and Big data really became mainstream. Could you tell us more about what made James start the company and take the leap of faith to build an AI company focussed on geospatial analytics?
A: Absolutely. Prior to founding Orbital Insight, Jimi had worked at NASA, Google Books, and the Climate Corporation (which was later acquired by Monsanto). He also has a PhD in artificial intelligence. This unique combination of experiences meant that, a little over five years ago, he saw a convergence of technology trends that led him to place three bets. First, he believed that deep learning was poised to deliver on its promises—the idea of deep learning has been around for quite a while, but back in 2013, it wasn't yet reliably feasible as a cornerstone of a business model. Second, Jimi thought that GPUs would become much more widely available, particularly in the cloud computing farms being developed. Lastly, he saw Moore's Law going to space, meaning that the cost of the technology needed to launch satellites was exponentially decreasing, which he believed would lead to an explosion of newly-available geospatial data.
The reason why Orbital Insight has succeeded is that Jimi got all three of those bets right, even though at the time, none of them were a sure thing. When I decided to join the company earlier this year, one of the things that attracted me was the fact that Orbital Insight is well-positioned on the front end of these three innovations. I've spent a lot of time in California in my life, and one thing I've learned about surfing is that you won't ever catch a wave if you start off too far behind. Because of Jimi's vision, Orbital Insight is riding on the front of waves and leading the pack.
Q: Measuring the current oil storage in tanks across the world or counting cars in a parking lot sound straightforward but anyone who has worked with remote sensing would know that it is anything but easy. What are the engineering challenges in developing remote sensing algorithms that not only have to be highly accurate but also scalable so that you can analyze terabytes of data every hour?
A: It's a huge engineering challenge. We need to do a lot of different things with our models and data maintenance. When I joined the company, for instance, 35% of employees had PhDs, and 55% of the developers specifically had an advanced degree of some kind. It takes a lot of sharp talent to do this type of work effectively.
We have good models that we use to analyze imagery and other geospatial data sources, but an important part of fine-tuning our products and building customer confidence is ground-truthing our findings. This means that we've flown drones over parking lots, for example, to compare where people park to which store they visit. That helps us calibrate our car counting product so that we can work with parking lots of all shapes and sizes and correctly correlate a parked car with traffic to a particular store.
Working with geospatial data also presents unique challenges. With satellite imagery, we have to take into account things like the angle of the camera at the time a photo was taken relative to the ground. We need to be able to use all available images of a single location, even if the angles of the satellites that took the photos differed slightly. We've also had to build algorithms that can automatically detect and subtract out the presence of clouds in images in order to focus only on the usable data.
Q: Let's take counting cars to predict Walmart sales for example. The current assumption is that if they are in Walmart parking lot then they are shopping at Walmart. (A) You don't always have a dedicated parking lot only for Walmart customers (B) People might buy more stuff on Sunday afternoon than they might on Tuesday evening. How do you account for these things in a product that as a global outlook like Orbital Insight?
A: That's a great question. We spend a lot of effort on ground-truthing, as described previously, and also on data normalization. Part of this process entails running our algorithms over older satellite images and comparing our results against reported company performance. Having that historical analysis to compare present findings against also helps both us and our customers contextualize changes in the signals we monitor.
As you mentioned, these sorts of challenges are also fueled by the global nature of our work. For example, as we work with the World Resources Institute to detect deforestation, we've had to account for the fact that the species of tree that's of interest might be different from one country to the next—our algorithms must be able to classify forests in both Brazil and Malaysia, and anywhere in between.
Q: Orbital Insight is what one might refer to as an "Analysis as a service company". What are the challenges in convincing hedge funds who may not have any experience with satellite imagery or geospatial analytics to use your services?
A: Many of our customers have long histories of embracing innovative new technologies, so they're open to the idea that a computer can analyze photos from space and help them make better investment decisions. As with any product, though, the proof of the pudding is in the eating. What we do is show prospective clients the concrete value that geospatial analysis can bring to their strategies. For instance, one of the public companies we cover is Chipotle. After the food poisoning incidents that the brand dealt with a few years ago, we did see car traffic in parking lots decline. But, when it started to go up again, we let our customers know right away—and this was weeks before official earnings. As a result, our customers had a two-month trading advantage over the competition.
We don't advocate using only geospatial analytics to make financial and other decisions, but we can persuasively demonstrate that it should be a part of any strategic toolbox because of its timely and objective nature.
Q: Hedge fund managers and people working in the financial markets are possibly your core customers. Could you tell us more about your business model? Who is your target customer?
A: Really, our target customer is any decision maker who could benefit from the unique information that geospatial analytics provide. As you mentioned, many of our customers work in finance and use our products to help make investment decisions, but we also work with nonprofits, insurance companies, government agencies, and various businesses. The applications for this type of technology are really broad.
At a basic level, our business model is subscription-based, where customers subscribe to certain products like Orbital Insight Consumer or Orbital Insight Energy. We also do some custom projects on a case-by-case basis. One unique component of our business model is the revenue sharing agreements we have in place with our data providers, which enables us to run analysis over huge amounts of data in a sustainable fashion.
Q: On a lighter note, I heard a rumor that Orbital Insight product team (famously) broke the servers of a cloud computing company. Care to comment? 🙂
A: Well, the real value of our analysis is the fact that we operate at scale. Anyone could go count all the cars in their local Walmart parking lot, but it would require a small army to count the number of cars in every Walmart parking lot in America every single day. We tell our algorithms where the Walmarts are and what a car looks like, and then they crunch the rest.
A few years ago, however, some of our algorithms were a bit slower. I believe we were doing something like trying to find every single floating roof oil tank in the world based on satellite imagery. That's a lot of territory to analyze. So we set our algorithms to do this, and the next thing you know we received a call from Amazon Web Services (which we use for our computing) saying "Who are you, and what have you done to our data center?" Apparently we broke AWS!
Luckily, we haven't broken AWS (much) since then, but it goes to show that when we say we need a lot of GPUs, we're serious about it.
Q: Could you tell us a bit about the tech stack at Orbital insight? What technologies do you use? What programming languages, etc.
A: We use both new and tried-and-true technologies in our stack, and we rely on our architects, scientists, and developers to choose the right tools for the job, as long as they fit into our deployment framework. We use a lot of Python and open source libraries. We run almost everything in AWS, although for faster iterations in computer vision training, we also have our own GPUs in-house.
Q: As one of the senior members in a fast-growing startup, where do you see Orbital Insight in 3 years from now?
A: Our company receives so many inbound requests, and I really hope to see us be able to serve more and more of them. The sky is NOT the limit, literally. I want to see our products connect more of the domains we serve, and for our learnings to enable entirely new applications. I'd really like to see us enabling people to ask and answer their own questions, using our technology. I want our technology to give regular people the super powers of a "geospatial analyst."
Q: You are based in San Francisco. Needless to say the startup scene there is famous. How's the geo-startup network? Would you say that investors consider spatial analysis to be a niche? Are there any local meetups/events that cater to the geo-community?
A: What's interesting about the boom in commercial space in recent years is that major players in the industry can now be headquartered outside of traditional NASA locations. As a result, you can have someone like Planet easily based in San Francisco, and if a hardware company can do that, so can a software company like Orbital Insight.
Geospatial analysis might have once been a niche interest, but it's seen incredible growth in recent years. Earlier this year, the global space economy was estimated at $350B, and that doesn't even take into account terrestrial forms of geodata, nor the new applications our technology enables in more traditional domains. As the world's economy continues to become more interconnected, the global scale that geospatial analytics offers is going to increase in importance.
Q: Okay, this is a tricky one – on a scale of 1 to 10 (10 being the highest), how geoawesome do you feel today? 🙂 
My geoawesomeness today goes to eleven!  
(If you haven't seen the cult classic movie this is from—This is Spinal Tap—check out a relevant clip here: https://www.youtube.com/watch?v=4xgx4k83zzc)
Q: As the Chief Developer Officer of a global AI startup, what is your advice to people looking to build a product?
A: I think it's important to listen to your customers, industry advisers, and early-adopters when you're developing a new product. In geospatial analytics particularly, there are so many cool and fascinating use cases for potential products, so it's important to really focus in on what applications will actually solve problems for customers.  And once you figure that out, stay focused…execution in this complex industry can be really, really hard.
---
The Next Geo is supported by Geovation:
Location is everywhere, and our mission is to expand its use in the UK's innovation community. So we're here to help you along your journey to success. Get on board and let's start with your idea…
Learn more about Geovation and how they can help turn your idea into reality at geovation.uk
---
About The Next Geo
The Next Geo is all about discovering the people and companies that are changing the geospatial industry – unearthing their stories, discovering their products, understanding their business models and celebrating their success! You can read more about the series and the vision behind it here.
We know it takes a village, and so we are thrilled to have your feedback, suggestions, and any leads you think should be featured on The Next Geo! Share with us, and we'll share it with the world! You can reach us at info@geoawesomeness.com or via social media 🙂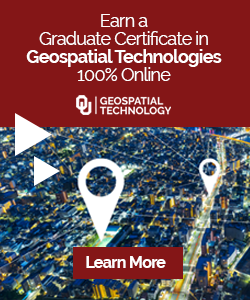 Read on