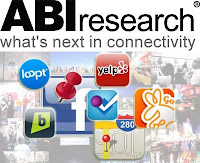 #Business #Ideas
The location-based analytics market in US is set to overcome privacy concerns and grow to reach $9bn in value by 2016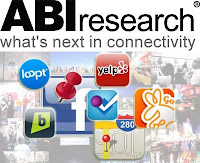 According to ABI Research – technology market research company – the location-based analytics market in US will reach the $9bn in value by 2016. Currently due to several scandals the location tracking technology in mobile devices in under constant intense scrutiny but ABI but reckons this will not get in the way of the market blossoming in the future.
According to senior analyst Patrick Connolly this temporary debate will not prevent the future success of location-based services, marketing and advertising, all of which will be based on location analytics – the aggregation and analysis of location information to identify trends that will enable new services and more effective advertising.
The firm said that the "real power" of location-based services will come from a combination of analytics and advertising, when consumers can be anonymously targeted through social, geographic, physical and emotional indicators. While the location analytics market is relatively new, it has been evolving for a number of years and has been the major driver for recent location-related acquisitions by the likes of Apple, Google, Nokia, Facebook and Microsoft. Eventually, location will become commoditised and will be treated as just another piece of demographic information. Consequently, location analytics will become the core provider of value in location-based advertising.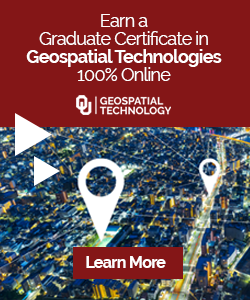 The community is supported by:

Next article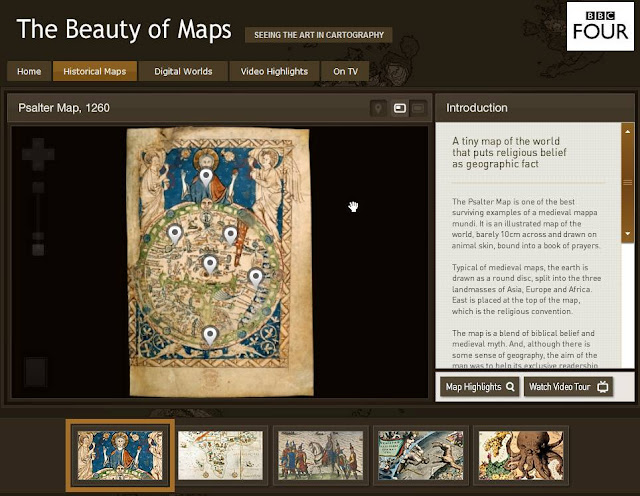 #Ideas #Science
BBC – The Beauty of Maps
Just couple of weeks ago I wrote a post about The Art of Geographic Data. It seems that BBC thought about it before me and made whole TV series about related topic…
The BBC documentary The Beauty of Maps is a fantastic TV series looking at maps in incredible detail to highlight their artistic attributions and reveal the stories that they tell. The British Museum in London is a home of staggering 4.5 million maps, most of which remain hidden away in its colossal basement. The programme delves behind the scenes to explore some amazing treasures in more detail. However apart from TV Show their is an
BBC website
complementing the series on-line.
The website gives us a chance to experience and explore five of the world's most beautiful old maps and discover their secrets starting with Psalter Map from 1260. But it as well presents  how we map virtual spaces and understand our world today. Click of the image to explore this
website: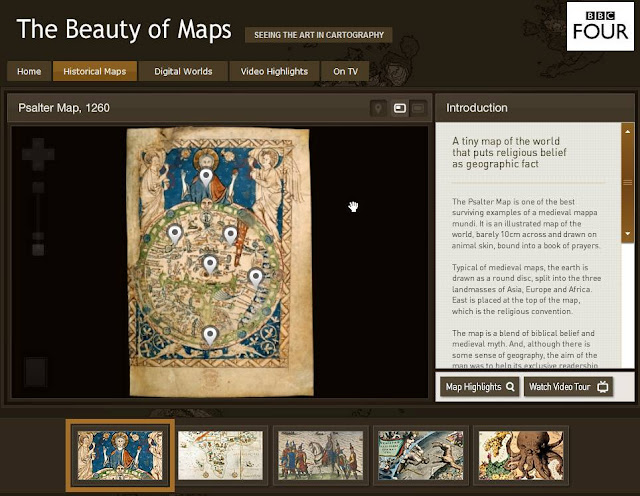 I found couple of episodes of the series on You Tube:
source: BBC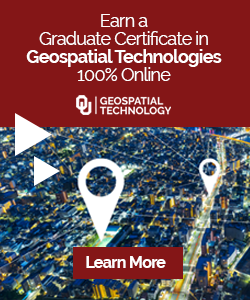 Read on