Our idea of a map is deeply rooted in history: it is visual, it is Cartesian, everything has an x coordinate and a y coordinate, and sometimes a z coordinate. It comes from the paper map, just a digitized version. We have Pacman-like perspectives of space, which we improve by aiming to take out maps from Super Nintendo's graphics to Nintendo 64, with the 3d maps touted as a realization akin to a Flatlander encountering the third dimension.
The community is supported by:

Next article
#People
Ladies of Landsat: mission, vision and all the fun things they do
Building a more diverse, inclusive, open and welcoming geospatial industry is all about giving a voice to a more diverse group of geospatial experts and it's a pleasure to showcase Ladies of Landsat and the all the awesome work they do!
Overview Ladies of Landsat: 
Ladies of Landsat is a supportive and intersectional organization for underrepresented remote sensing scientists. It was founded in 2018 by Dr. Kate Fickas and joined soon after by co-director Dr. Morgan Crowley and lead-organizers Dr. Flávia de Souza Mendes and Dr. Meghan Halabisky. Ladies of Landsat aim to lift up, retain and attract underrepresented scientists to Earth observation sciences through our many outreach activities and networking events!
May 2022 with LoL:
Manuscript Monday is a weekly Twitter series featuring recently published, cutting-edge research led by gender minorities in the field of remote sensing.
May 24 – Flávia de Souza Mendes and Morgan Crowley moderators and co-organizers of "Cultivating an inclusive future in RS and EO" panel discussion with Gopika Suresh of Sisters of SAR at Living Planet Symposium 2022
May 23 – Manuscript Monday feature of Dr. Trisalyn Nelson 
.@TrisalynNelson, Goodchild, & @deepseadawn (2022) outline a call to action for GIScientists to prioritize the 3E's, ethics, empathy, and equity, and work towards justice, equity, diversity, and inclusion #JEDI in the field. #LoLManuscriptMonday https://t.co/Ei8gMViMEX pic.twitter.com/VSxqfeaD8R

— Ladies of Landsat (@LadiesOfLandsat) May 23, 2022
May 19 – Scene from Above podcast: Takeover 2 – Inclusive Futures 
Due to running around London this week (weird being somewhere so full of people!!) this tweet late out of the blocks.
@LadiesOfLandsat and @SistersofSAR came together again for a very important topic – future inclusivity. A compelling listen: https://t.co/MPjBD3rFe0

— Scene From Above Podcast (@eoscenefrom) May 19, 2022
May 16 – Manuscript Monday feature of Rebekke Muench 
.@beemuench et al. (2022) evaluate the absolute vertical accuracy of four global and freely available digital elevation models #DEMs from #SRTM, #ASTER, #ALOS, & #MERIT to inform the #HAND model for simulated floods in southern Niger. #LoLManuscriptMonday https://t.co/iPsSjrgDNW pic.twitter.com/ByU8urm877

— Ladies of Landsat (@LadiesOfLandsat) May 16, 2022
May 11 – Flávia de Souza Mendes panelist in "From Awareness to Action" Diversity, Equity & Inclusion Roundtable panel discussion at Geospatial World Forum 2022 by World Geospatial Industry Council
May 9 – Manuscript Monday feature of Julia Wagemann
.@JuliaWagemann et al. (2021) conducted a web-based survey for Big Earth data users to identify current and future user requirements and perspectives of cloud-based services for big Earth Observation (EO) data. #LoLManuscriptMonday https://t.co/K00R59fPAb pic.twitter.com/kkzIycVRjC

— Ladies of Landsat (@LadiesOfLandsat) May 9, 2022
May 2 – Manuscript Monday feature of Breylla Campos Carvalho  
.@bre_campos et al. (2020) integrate imagery from #Landsat 5 and 8 with a time series stack from the #WaveWatchIII model to analyze shoreline changes from 1986 to 2018 for 60 km of a sector of Rio de Janeiro coastline, SE Brazil. #LoLManuscriptMonday https://t.co/iYhDISDbZw pic.twitter.com/kdJApqurZR

— Ladies of Landsat (@LadiesOfLandsat) May 2, 2022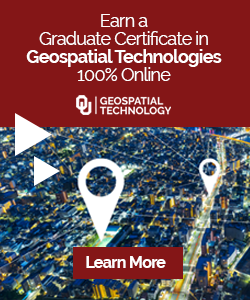 Read on