#Business
The best of both worlds – Fixed-wing & Multicopters: Quantum-Systems Trinity UAV
The market for drones (professional and private) is growing steadily. According to a forecast by Gartner, the total market will be around $11.2 billion by 2020 (market forecast report).
A large part of this will be distributed among commercially-used drones in a wide variety of application areas. Especially when flying in large areas, fixed-wing drones have a technical advantage, as they are more durable and efficient than conventional multi-copters. One company that strives to dominate the fixed-wing drone market is the Munich-based startup, Quantum-Systems. 
I strongly believe that our latest drone – Trinity is unbeaten in large-scale surveying and mapping applications(claims CEO Florian Seibel). Trinity has a flight time of 60 minutes and is perfectly suited for carrying sensors such as RGB and/or multispectral cameras. The fully automatic and electrical driven UAV combines the best of both worlds – multicopter and fixed-wing drones. The Trinity is probably the most efficient Vertical Take-off and Landing (VTOL) fixed-wing drone on the market today. Oh, and did we mention the open source payload compartment on Trinity? It certainly is one of the most adaptable UAVs out there in the market.
"With the Trinity, we aimed for a product that meets the requirements of professionals. Therefore we started from scratch with a highly integrated industrial product in mind, " says CEO Florian Seibel. "You can see the result in every detail, whether it is the optimized electric layout, the efficient payload compartment or the clean finish of the outer shell; the Trinity showcases the best of German engineering. The entire Trinity design process was designed to combine maximum efficiency with maximum versatility. "
All system-critical components such as the autopilot or the mission control software have been developed in-house in order not to be dependent on any third party in any area and to achieve maximum results. An additional benefit is the fact that the entire operation of the Trinity works without cloud connection to the Internet, which is an important aspect for public authorities in particular.

The ideal solution for a wide range of applications
Thanks to the automatic and VTOL capabilities of the Trinity, this unique drone opens a wide variety of totally new applications. The system is used in many ways: Agricultural, forestry, wildlife protection, mining, inspection to name but a few examples. Especially for aerial surveillance,  the drone can convict with super-efficient maneuvers and very high reliability.
The flight capability alone is not enough, the data is important
The recorded data is compatible to any kind of post-processing softwares, such as Pix4D or AgiSoft, which provide precise calculation and enable users to interpret high-resolution aerial data. The Quantum-Systems Trinity is definitely worth a look for rookies and experts in the drone survey industry.
Probably this is the reason why the Trinity is used in very different types of applications, like vegetation screening of railroad tracks in Germany, survey of winter sports resorts in Europe(link to the video) or plant monitoring in Indonesia.
Making it easy for users and adding value to results from the use of drones are certainly the main tasks for drone manufacturers, as well as service providers. A product like the Trinity can certainly make a contribution here to positively influence market growth, as Gartner predicts.
The key features include:
VTOL-fixed wing system
Combining VTOL and fixed wing capabilities into an easy-to-use system gives the user the freedom of choice for his mission requirements.
Easy and safe handling
A push of a button is enough and the Trinity will do its assigned job. The control unit has a clean layout without confusing switches and levers. This ensures easy handling even in manual controlled situations.
Longest flight time in its class
Being designed to switch to a glider powered by one rotor enables the Trinity to benefit directly from an enhanced long range capability. The wing geometry is optimized to push the maximum flight time to at least 60 minutes with a total payload of 0.5 kg. while the total weight of the UAV stays under 5 kg. Based on these key data, it is possible to cover up to 1200 acres in one flight with the Trinity!
Superior sensor and data results
The sensor compartment is shock-protected and the SD-cards are easily accessible from the outside. The sensors are powered by the Trinity's battery and an accurate geotagging is achieved by measuring the exact trigger point via power consumption. The combination of hard- and software guarantees perfect results with a maximum of accuracy.
References:
If you would like to read a bit more in detail about the different use cases where Trinity and Quantum Systems were involved –
---
This article was sponsored by Quantum-Systems
"Quantum-Systems is based in Munich, Germany. In 2017 the Bavarian company attracted a lot of attention in the international drone market when it released the Trinity, a commercial drone with a maximum take-off weight of less than 5 kg. "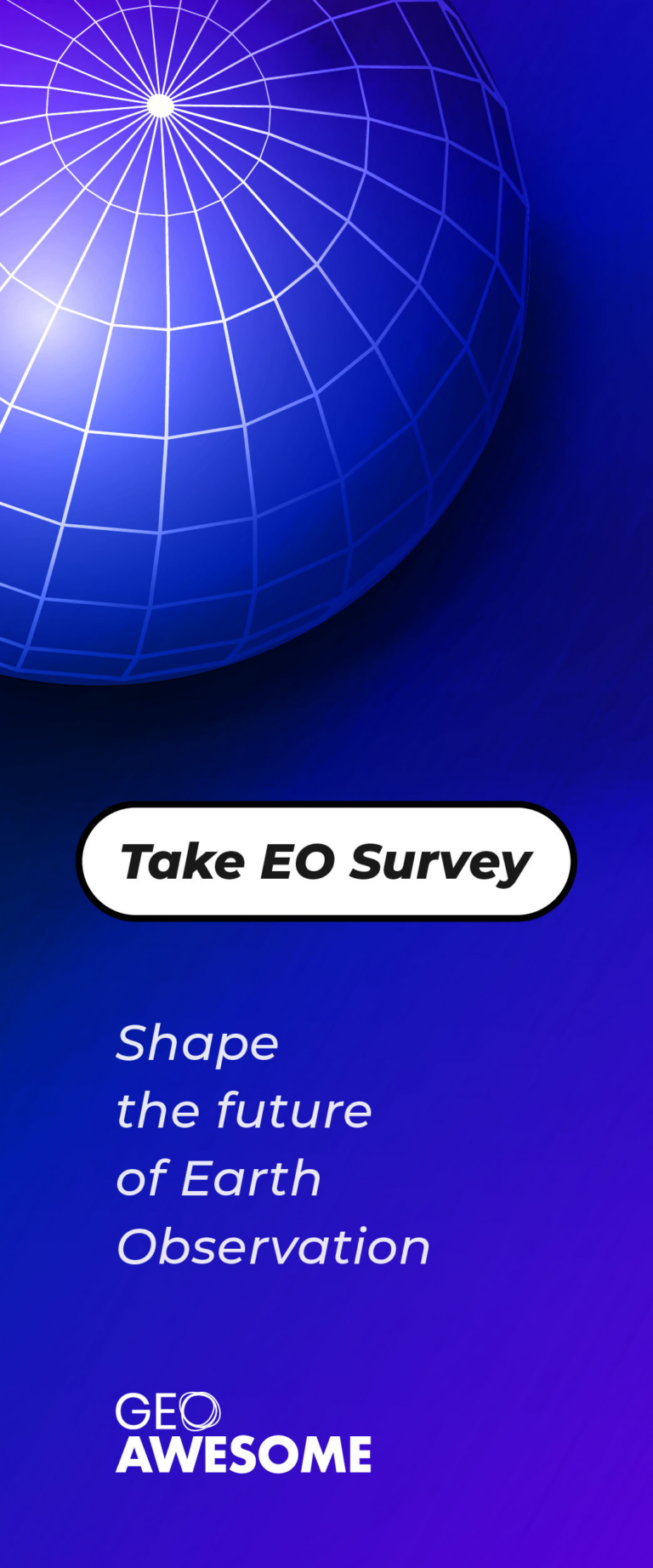 The community is supported by:

#Business
Next article
#Business #GeoDev #Ideas #People
A peek inside Bing Maps API's features, pricing structure and more
It has been a few months since Google Maps rather controversial pricing structure changes came into effect (Read: Insane, shocking, outrageous: Developers react to changes in Google Maps API). Since then the industry has been abuzz with developers and industry professionals weighing in on alternatives to google maps, their pros and cons. At Geoawesomeness, we created our own list of alternatives to Google Maps, which much to our delight is ranked quite high on Google search. (Read: Looking for Google Maps API alternatives? Here are some affordable ones).
In order to expand this article and provide everyone with a better understanding of the alternatives, we decided to talk to the Bing Maps team to get a better idea of their API. The Q&A with the Bing Maps team is aimed at helping developers get a quick overview about what Bing Maps API is capable of and provide links for them to be able to take a deeper dive into topics that they might find interesting. Read on.
Q: Before we discuss Bing Maps, could you give us a brief overview of the differences between the Bing Maps APIs and Azure Maps? How are these two products different and which one should developers use? 
A: The Bing Maps API and Azure Maps complement each other by giving our customers choices that suit their different development needs, backed by best-in-class global data providers. For instance, Azure Maps is based on map data from TomTom and is optimized for applications natively developed in Azure, whereas Bing Maps is based on HERE maps and is great for cross platform development. As we at Microsoft develop our product roadmap to better meet the geospatial needs of our customers, we will have more to share.
Q: Google Maps API announced a big and controversial change to their pricing plan, which has obviously led a lot of people to look for (cheaper) alternatives. Bing Maps API is quite popular among enterprise customers. How has the Google Maps API pricing changed affected your business?
A: While pricing is certainly a key factor in a customer's purchasing decision, we have always focused on delivering enterprise-grade services with feature sets that delight our customers. Many of our customers are attracted to our platform because of our commitment to this space and the value that a Microsoft product and services ecosystem offers. We certainly welcome everyone to try out our mapping platforms and discover the value of our mapping services.
Q: Could you give a bit of insight into your pricing structure?             
A: Bing Maps services is offered through a variety of programs including Microsoft's volume licensing program and our reseller program. Our enterprise customers typically purchase annual contracts with a set amount of transactions. Our pricing varies based on the amount of transactions and type of usage (eg. Asset Management). For more information about our services and pricing Contact Us or for customers with an Azure Subscription, plans and pricing tiers can be viewed here.
Q: Bing Maps Location Recognition API is quite a nice addition – it was great to see in action with SwiftKey, where it recognized your Lat/long, reverse geocoded it to provide me with location context when texting. Can we expect Microsoft to add more such customer-facing additions to the Bing Maps API? 
A: Bing Maps is always accepting customer feedback and making improvements to user experience. As customers request features and expose us to new scenarios, we work with them to come up with new and creative ways to meet or exceed their needs. For example, we just released our new Bing Maps Time Zone API. Unlike other Time Zone APIs, that only work with a location coordinate (lat, long), the Bing Maps Time Zone API allows developers to directly pass their location names and the service returns the relevant time zone(s). It does the Geocoding for you!!
Q: A developer in the geospatial industry has no dearth of mapping API choices – HERE, TomTom both have good platforms and APIs and Microsoft, in fact, licenses their data. In your opinion, why do you think Bing Maps API should be the first choice of a developer? What makes your offering the best out there?
A: Without doing a side-by-side comparison, Bing Maps has a distinguished heritage, including products like MapPoint and Virtual Earth. Bing Maps combines features from a diverse set of data partners, offering a breadth of experience that would be hard to match compared to developers partnering with multiple service providers by themselves.  The snapshot below illustrates some the Bing Maps APIs features. For a more comprehensive view, visit our developers page.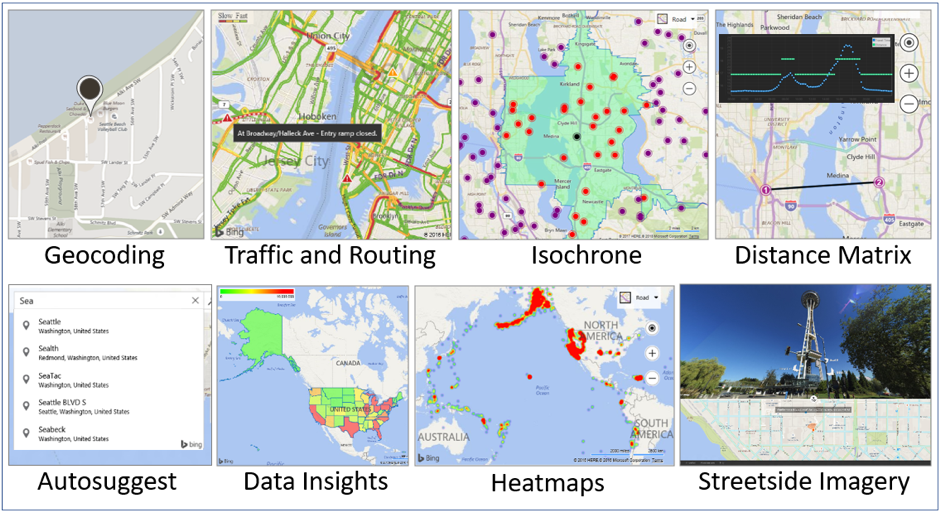 Q: Are developers allowed to mix and match APIs as they see fit? For e.g. could a developer use Bing Maps API for displaying their data but use a different isochrone API in the background for queries?
A: Developers can take a layered approach to Bing Maps and bring in any data you want to display. For your example, an isochrone is just a shape and polygon/polyline APIs could be leveraged within Bing Maps to view that data. Even simpler, any service that emits GeoJSON or GeoXML can be rendered directly on a Bing Map.
Q: The geospatial industry is on the rise with more and more companies starting to focus on location intelligence offerings. Traditionally, Bing Maps API has been focused more on enterprise and corporate customers. Is there something specific that you would like to convey to startups that might be considering your APIs?
A: Bing Maps is a great option for startups. Our free tier is based on a year's usage and offers plenty of included transactions that customers are unlikely to exceed. Microsoft as a whole has some great offerings through engagement at https://startups.microsoft.com/en-us/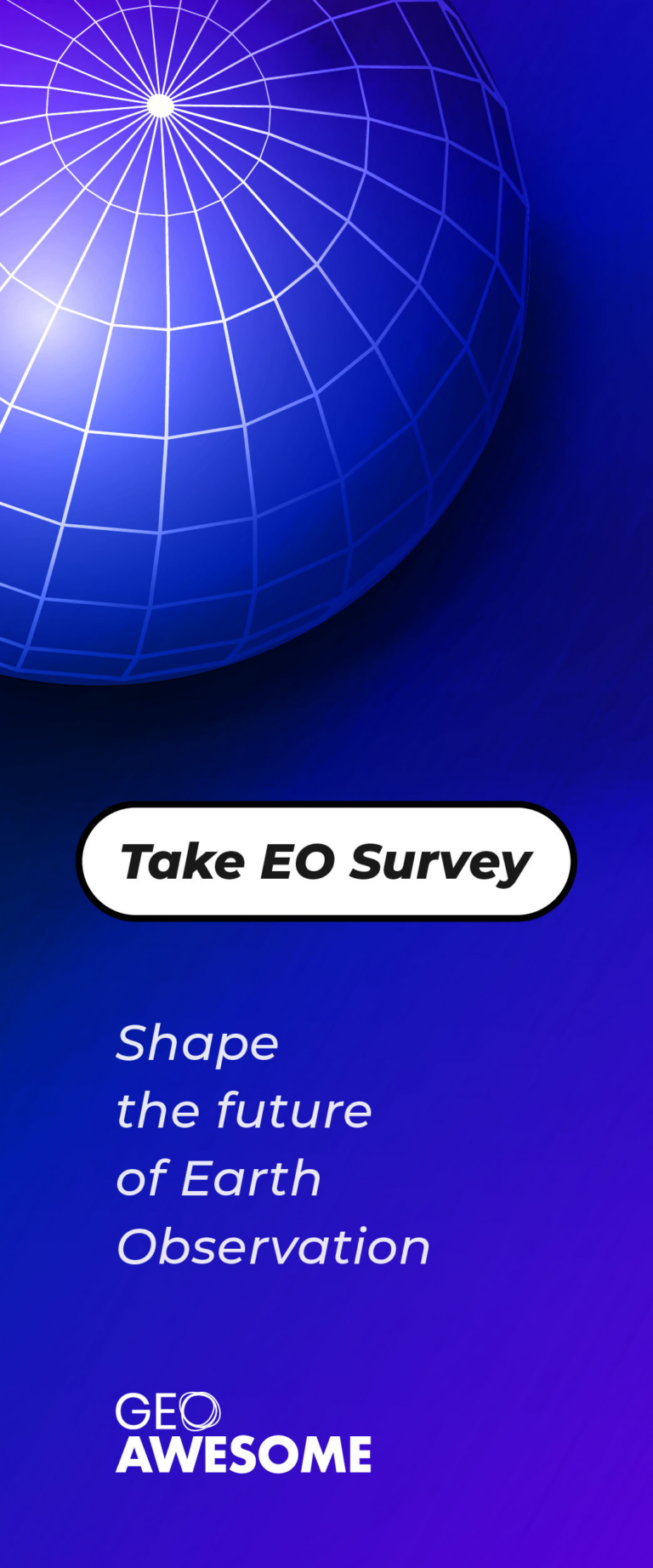 Read on