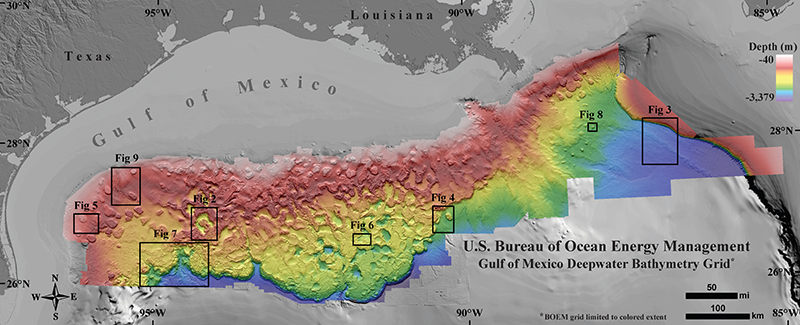 #Ideas
Stunning 1.4 billion pixel map reveals Gulf of Mexico's speckled seafloor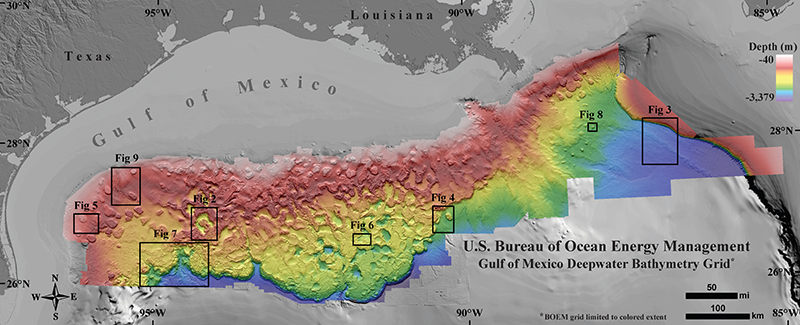 The Gulf of Mexico is a geology enthusiast's dream. Its dynamic seafloor is speckled with domes, canyons, channels, pockmarks, mud volcanoes and sediment waves. The movement of salt deposits from almost 200 million years ago makes sure that even today the terrain is always in a state of flux. A just-released 1.4 billion pixel, Gulf of Mexico bathymetric map displays all the magnificent features of the seafloor and geomorphological processes with an astounding clarity.
The map has been created by the Bureau of Ocean Energy Management (BOEM), a federal agency that manages the United State's natural gas, oil, and other offshore mineral resources. So, if any oil and gas company wants to explore the Gulf of Mexico for hydrocarbons, it needs to hand over the findings from its seismic surveys to the BOEM.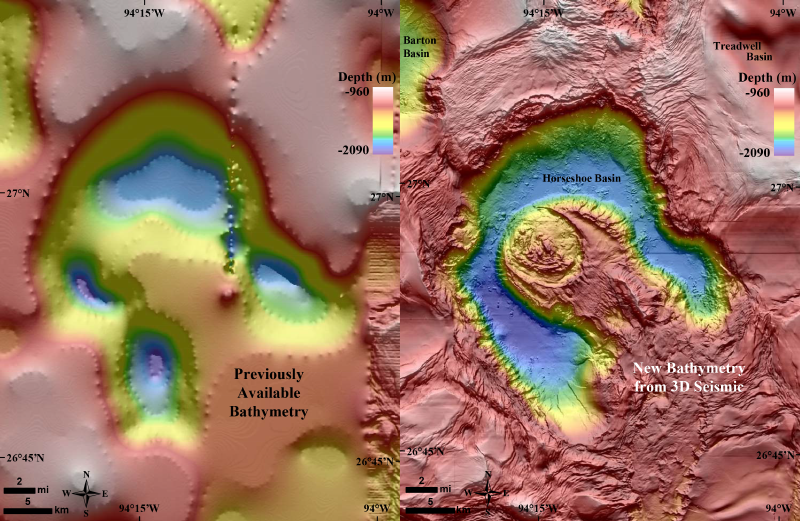 A seismic survey basically uses an energy source to create a shockwave on the ground surface along a predetermined path. These waves are then reflected by subsurface formations and return to the surface. A geophysicist or software can analyze this data to create 2D or 3D images of the surface.
Right now, the agency is in possession of 1,700 time and depth 2D/3D seismic surveys for the Gulf of Mexico. And to create this amazing deepwater map, all BOEM had to do was to convince a handful of companies to release their findings publically.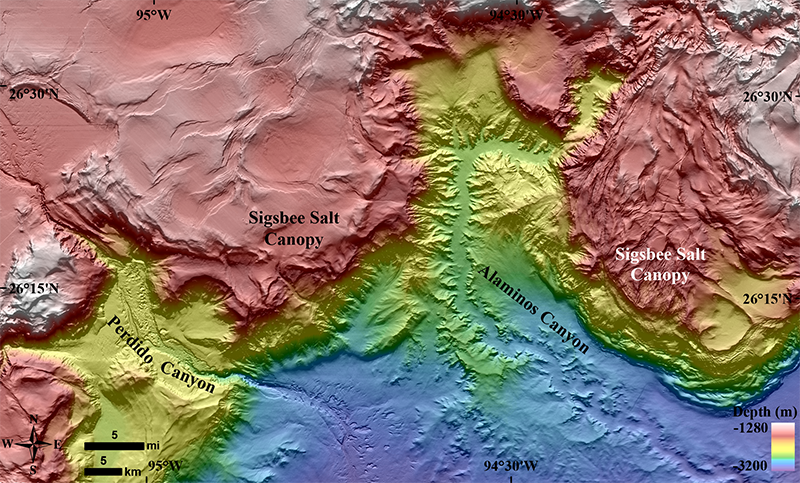 The bathymetric map exclusively utilizes only 3D seismic data, covering more than 90,000 square miles in the northern part of the Gulf of Mexico. It is available at a resolution of 49 square meters per pixel. Now, since this map doesn't cover as large areas as have been covered by the NOAA/NGDC/GCOOS map, the historic map will continue to be relevant. But in comparison, the new map increases the horizontal resolution of the salt mini-basin province, abyssal plain, Mississippi Fan, and the Florida Shelf and Escarpment by a whopping 10 to 50 times!
You can read all about the making of this map here.
Next article
#People
Sharing Large Raster Data with GIS Cloud – Webinar on June, 1st
A lot of industries utilize large raster data, usually obtained by aerial photography/drone mapping and satellite imagery. After the imagery is processed, the biggest challenge with large raster files becomes utilizing the data and sharing it with clients, colleagues and other organizations. This is often the case in the drone mapping business, where the great potential of raster data rarely reaches its true potential, due to its size and difficulty in sharing.
One of the best ways to share and visualise the large raster data with colleagues or clients is through the cloud-based visualisation software with GIS capabilities. GIS Cloud makes it easier for those who work as data providers or with drone imagery to deliver the end-product in the most user-friendly way possible. If you wish to learn more, register to the free webinar scheduled for June 1st.
Webinar Time and Date:
Thursday, June 1st at:
8 am PST   11 am EST   5 pm CET
These topics will be covered:
The benefits of a cloud for remote sensing and sharing drone data with clients
Success stories from GIS Cloud users
Live demo – how to consume your raster data in GIS Cloud
Q&A session
Who Should Attend:
Anybody interested in sharing large raster datasets with their clients, colleagues and other organizations
Those who want to know more about applications and benefits of GIS Cloud for drone mapping
Existing and future GIS Cloud users as well as potential partners
Read on